Five imported cases of COVID-19 bring national tally to 1,536. (Photo: PLO)
Five imported cases of COVID-19 bring national tally to 1,536
Vietnam's COVID-19 tally rose to 1,536 after five imported cases were reported on January 16 according to the National Steering Committee for COVID-19 Prevention and Control.
The latest patients include a 23-year-old Vietnamese woman returning from Canada and a 61-year-old US expert. Both were sent to quarantine right upon their arrival in HCM City and are now being treated at Cu Chi hospital. The others are Vietnamese citizens who came home from the US and were quarantined after arriving in central Da Nang city.
A total of 1,389 COVID-19 patients in Vietnam have recovered, while fatalities remain at 35. Among patients still under treatment, 10 have tested negative for SARS-CoV-2 once, 10 twice and 12 thrice. More than 18,290 people who had close contact with COVID-19 patients or arrived from pandemic-hit areas are being quarantined across the country, with 146 at hospitals, 16,642 at designated facilities, and 1,507 at home or in their accommodations.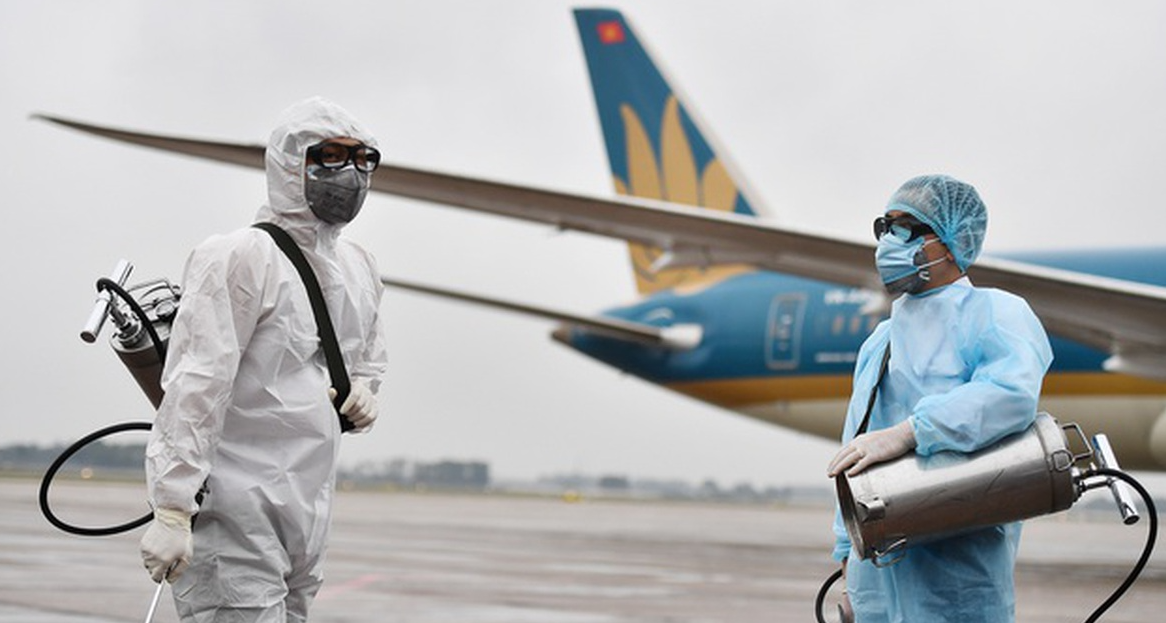 Vietnamese returning home via land border gates exempt from quarantine fees. (Photo: Dan Tri)
Vietnamese returning home via land border gates exempt from quarantine fees
In any circumstances, Vietnamese people entering the country through land border gates and undergoing quarantine in military establishments will be exempted from quarantine fees, Deputy Prime Minister Vu Duc Dam said. Due to the appearance of new variants of the coronavirus SARS-CoV-2, Vietnam has limited inbound flights, the Deputy PM said. He underlined the need to extend the concentrated quarantine period to more than 14 days for those who enter Vietnam from countries and territories that have reported new SARS-CoV-2 variants. Besides, it is necessary to prevent illegal immigrants, while ensuring the strict implementation of quarantine regulations, Dam stressed.
The Ministry of Health has also developed software to manage quarantined people, said the representative. Deputy Minister of Health Truong Quoc Cuong suggested that more guidelines should be given to coastal provinces and cities, including Khanh Hoa and Da Nang, to effectively control immigrants to Vietnam.
At the meeting, members of the National Steering Committee for COVID-19 Prevention and Control agreed on the need to continue applying long-term measures in the community, including the "5K message", along with the acceleration of vaccine research and production. Particularly, during the course of the upcoming 13th National Party Congress and the Lunar New Year (Tet) holiday, COVID-19 prevention measures should be tightened, they said.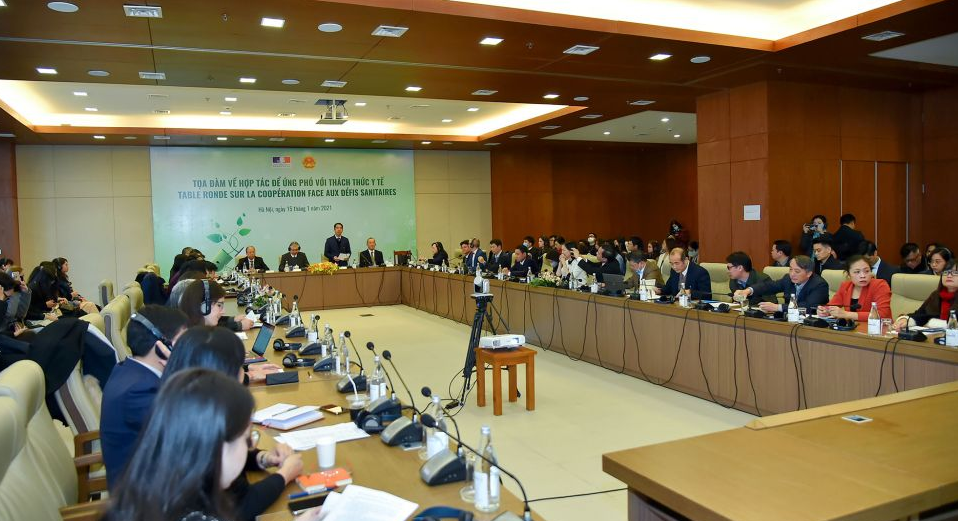 International cooperation needed for COVID-19 fight. (Photo: TG&VN)
International cooperation needed for COVID-19 fight
Deputy Foreign Minister To Anh Dung on January 15 highlighted the need to enhance international cooperation in the fight against COVID-19, especially as the disease still threatens the lives of millions of people around the world. Addressing a seminar held jointly by the Ministry of Foreign Affairs and the French Embassy in Vietnam to discuss measures to further promote international cooperation in responding to health challenges, Dung said no country or territory can control the pandemic on its own.
Vietnam supports the World Health Organisation (WHO) in its role in coordinating global pandemic control efforts, Dung said, adding that as Chair of ASEAN in 2020 Vietnam promoted intra-bloc cooperation in preventing and controlling the pandemic.
Within the framework of the UN, Vietnam proposed an "International Day of Epidemic Preparedness", which aims to raise the awareness of individuals, communities, states, and the international community on the need to have a permanent sense of epidemic prevention in all activities. The initiative was approved by the UN, receiving huge support and sponsorship from the international community, the official said.
WHO Chief Representative in Vietnam Kidong Park said Vietnam's pandemic prevention efforts have proven effective compared to countries with a larger or equal population. He congratulated the country on clinical trial of its first COVID-19 vaccine, expressing his hope that it will record more achievements in vaccine production.
Valerie Mai