Vietnam Covid-19 Updates (July 13): Guidance Issued On Vaccine-related Heart Problems
The Ministry of Health has released guidelines on the diagnosis and treatment of rare heart inflammation issues following receiving the Covid-19 vaccination. Meanwhile, negotiations to buy 40 million Sputnik V doses are approved by the government.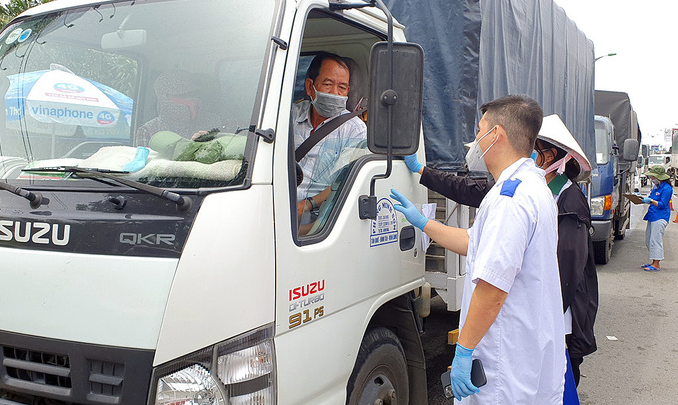 Photo: VN Express
2,181 new cases since yesterday's morning
1,112 cases of Covid-19, including seven imported ones, were confirmed from 6 am to 12:30 pm July 12. Ho Chi Minh City still accounted for the largest number of newly-detected cases with 879, followed by Dong Nai with 82, Tien Giang with 49, Dong Thap with 38, Hanoi 26, Phu Yen 9. Of the number, 998 cases were detected in quarantine facilities or areas under lockdown.
Vietnam recorded 609 new Covid-19 cases, including 603 domestic and six imported, from 12:30 pm to 6 pm on July 12, the Ministry of Health announced. Most of the domestic cases were detected in Ho Chi Minh City – the country's currently largest pandemic hotspot, with 341 infections.
As many as 466 people have tested positive for the SARS-CoV-2 virus in seven Vietnamese cities and provinces during the past 12 hours, including 365 cases in Ho Chi Minh City. The only imported case was reported in Tay Ninh province that borders Cambodia. The remaining 465 people were infected with the virus locally, mostly in southern Vietnam.
Two more Covid-19-related deaths reported
Two more deaths related to Covid-19 with underlying health conditions were announced on July 12 evening, both in southern Dong Thap province. The new fatalities brought Vietnam's death toll throughout the pandemic to 125.
One of the deceased was a 78-year-old woman from Sa Dec city. She suffered from gastrointestinal infections, type 2 diabetes, chronic kidney disease, and liver cancer. She was treated in Sa Dec General Hospital in the province and died on July 9. Her cause of death was recorded as a septic shock in a patient with severe pneumonia, end-stage chronic kidney disease, liver cancer, and SARS-CoV-2 infection.
The second death was a 63-year-old woman from the province's Chau Thanh district. Her medical history included stage 5 chronic renal failure, hypertension, type 2 diabetes, and Cushing's syndrome. Her cause of death was recorded as severe pneumonia caused by SARS-CoV-2 infection complicated by progressive respiratory failure in a patient with end-stage chronic renal failure and type 2 diabetes.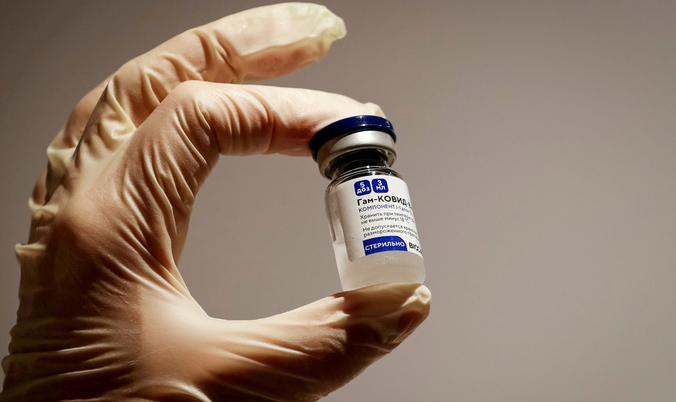 Photo: VN Express
Government approves negotiation to buy 40 million Sputnik V doses
The Government has issued Resolution 73/NQ-CP on the procurement of Russia's Sputnik V Covid-19 vaccine, which approved the Ministry of Health's proposal for the negotiation for 40 million doses.
Accordingly, the Government will issue a document introducing the T&T Group with the Russian Direct Investment Fund (RDIF) to negotiate the purchase of 40 million doses of the Sputnik V Covid-19 vaccine. The cost of the transaction will be covered by the group, with the vaccine licensed, assessed, and given to the people free of charge in line with regulations.
The Ministry of Foreign Affairs is tasked with conducting related diplomatic procedures, while the Ministry of Transport will coordinate the transport of the vaccine.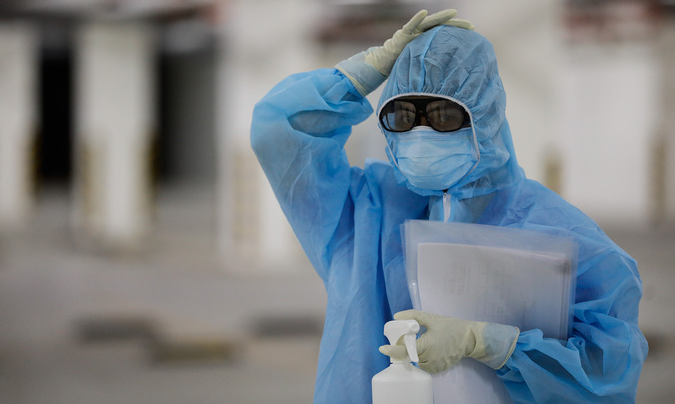 Photo: VN Express
Ministry issues guidance on Covid-19-vaccine associated heart issues
Health authorities in the US, Europe, and elsewhere have reported some rare cases of myocarditis and pericarditis occurring in individuals who received Covid-19 vaccines, especially mRNA-based ones, with the cause not yet made clear. These heart issues are more common among younger males and more often following the second dose of Covid-19 mRNA vaccines.
All people who suffer from suspect symptoms need to notify the health ministry's hotline 19009095 or come to the nearest hospitals to rule out the possibilities of acute myocarditis.
The ministry stressed the benefits of Covid-19 vaccines outweigh the risks of myocarditis and pericarditis even among young people and that the vaccine is the way out of the pandemic.
"While acknowledging the clear benefits of the mRNA vaccines in reducing deaths and hospitalizations due to Covid-19 infections, the subcommittee encourages all health professionals to report all events of myocarditis and other adverse events observed with these and other vaccines," the statement from the WHO reads.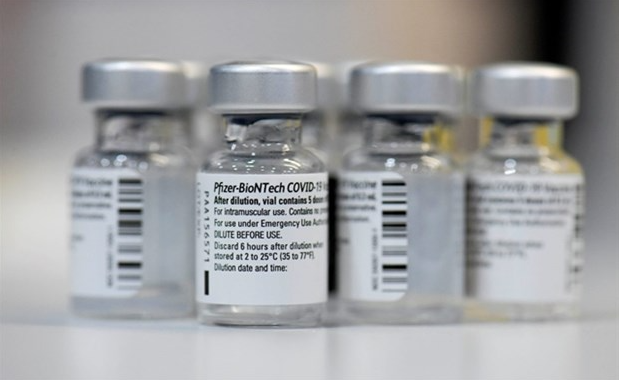 Photo: VNA
Ho Chi Minh City puts into operation 1,000-bed Covid-19 resuscitation center
Ho Chi Minh City's Steering Committee for Covid-19 Prevention and Control has decided to put into operation a 1,000 resuscitation center amid increasingly complicated developments of the epidemic in the southern hub. Accordingly, the inpatient treatment area of the oncology hospital in Thu Duc city will change its function to serve as the resuscitation center.
As of July 12, the city logged over 13,000 cases of Covid-19, with the number predicted to further increase. Although the number of asymptomatic and mild symptoms cases account for a high proportion of the city's count, the current treatment pressure is high.
According to the municipal Health Department, the city has to date prepared 28,500 beds for Covid-19 patients with no symptoms, which will be increased to 30,000 next week. Meanwhile, 6,500 beds have been arranged at Covid-19 treatment hospitals, including 1,000 beds for severe cases.
Data from the Ministry of Health show July 12 saw 2,383 more cases, setting a new record in terms of the daily caseload.
Vietnam is battling with the latest coronavirus outbreak, with 29,154 new cases recorded as of 6 am July 13 following the resurgence of the virus on April 27. Overall it has logged a total of 32,665 cases since the virus attacked the country in January 2020.
As many as 9,331 patients have been discharged from the hospital after making a full recovery from the disease. The number of Covid-19 related deaths has risen to 125. More than 4 million doses of the Covid-19 vaccine have been administered in Vietnam, with 280,367 people fully receiving two shots.
World
Mattarella is Italy's 12th president and head of state since the country became a republic after the Second World War.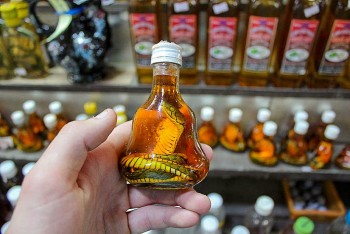 Multimedia
A trip to Vietnam can be exciting, and many activities and things to explore during your journey. Here is top 10 crazy experiences that you must try once before 30, which we promise you will not regret it.
Handbook
Choosing the best superhero films of all time is no easy task. Let's scroll down to find out the best ones we've listed.