Vietnam Covid-19 Updates (July 10): Daily Infection Hits New Record
Data from the Ministry of Health show as of 6 am July 10 Vietnam has recorded 23,126 positive Covid-19 cases following the resurgence of the virus on April 27.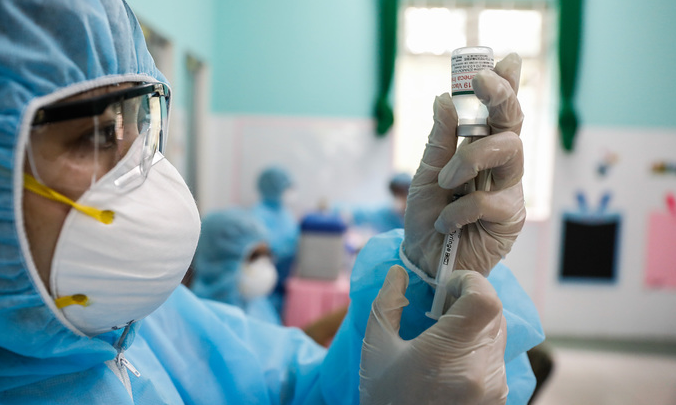 Photo: VN Express
Vietnam's Covid tally in new wave crosses 23,000
On July 9, Vietnam documented a total of 1,625 new infections, marking a new record in the daily new infection tally. In the afternoon alone, 591 cases, including 590 domestic infections, were reported. Among the new local cases, 400 were in Ho Chi Minh City - the country's current largest COVID-19 hotspot, 40 in Long An, 34 in Tien Giang, 32 in Dong Thap, 25 in Khanh Hoa, 22 in Phu Yen, eight in Hung Yen, seven in Binh Duong, six in Can Tho, five in Bac Ninh, four in Hau Giang, two in Soc Trang, one each in Dak Nong, Binh Phuoc, Da Nang, Nghe An, and Bac Giang.
Vietnam confirmed 593 new community transmissionsof Covid-19 in 11 localities Saturday morning, including 520 in Ho Chi Minh City, raising the nation's tally to 23,075 in two and a half months. Of the new cases in Ho Chi Minh City, 436 are already in quarantine and isolated areas and 84 are being contact traced.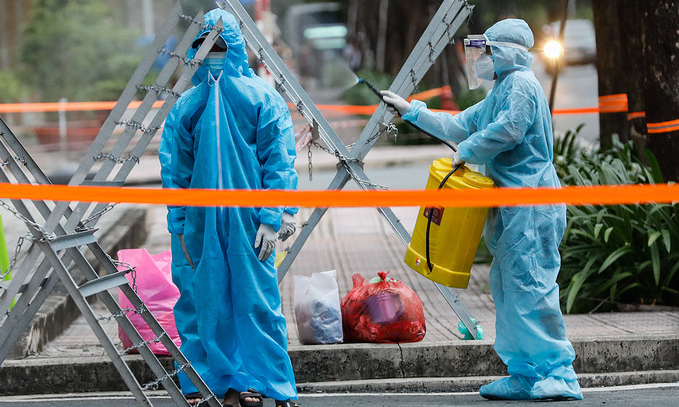 Photo: VN Express
Five more Covid-19 patients die
Vietnam recorded another five Covid-19 deaths on Friday in Ho Chi Minh City and Mekong Delta's Dong Thap Province, all women, raising the nation's fatality tally to 110.
In Ho Chi Minh City, a 50-year-old resident in Hoc Mon District was confirmed coronavirus positive on June 22 and died on July 4 due to severe pneumonia, respiratory failure, septic shock, and multi-organ failure caused by Covid-19. She did not have any chronic diseases prior to Covid-19. The other case in the city is an 85-year-old woman in District 1. Suffering from a stroke, she had been bedridden for a while before contracting Covid-19 on June 22. She died on July 3 of pneumonia caused by Covid-19, respiratory failure, multi-organ damage, and heart failure.
In Dong Thap, a 54-year-old woman in Chau Thanh District got Covid-19 on July 2 and died two days later of severe pneumonia complications, respiratory failure, and septic shock caused by Covid-19 in a patient with hypertension, heart disease, and type 2 diabetes. Another Chau Thanh resident died before being transferred to a hospital for treatment for Covid-19. Autopsy results showed the cause of death was Covid-19 on the background of respiratory failure, chronic heart failure, diabetes, and multi-membrane tuberculosis. The third death in Dong Thap is of a 43-year-old woman who was diagnosed with Covid-19 on July 1 while being hospitalized for other diseases. She died two days later due to acute coronary syndrome on a patient with Covid-19, increased acute liver enzymes, type 2 diabetes, and Thalassemia.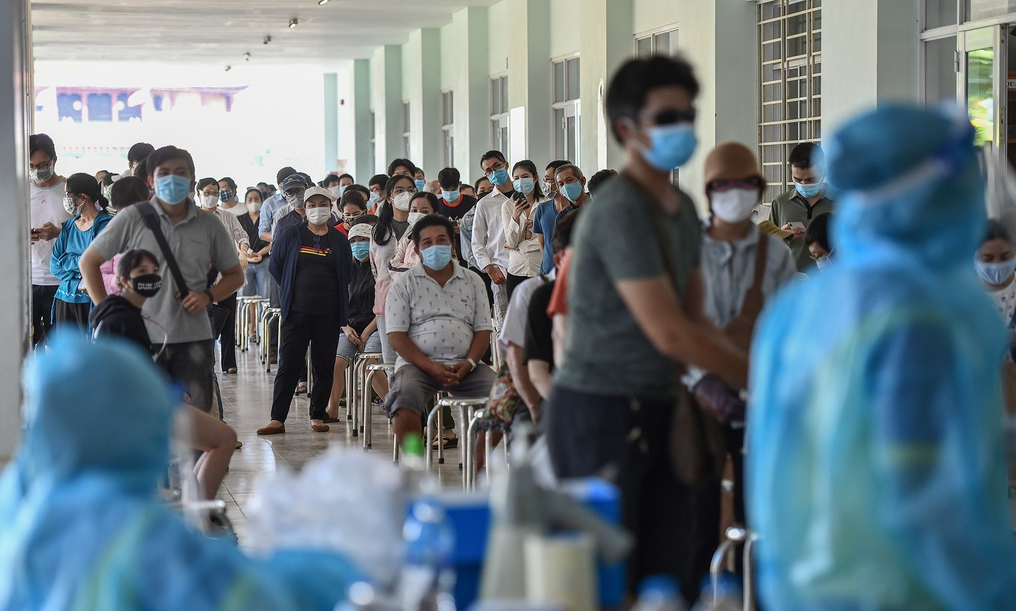 Photo: Zing News
Da Nang reopens beaches with strict restrictions
Da Nang residents can go to the beach and resume outdoor activities again alongside strict compliance with Covid-19 prevention measures, starting Saturday. Municipal vice chairman Le Quang Nam said the beach visiting hours were from 4:30 am to 8 am and 4:30 pm to 7 pm. The decision was made after the pandemic situation in the city was deemed under control.
Residents can only go to certain beaches, and they cannot gather there for any group activity. People must keep a distance of one meter from each other and wear face masks before and after going into the water.
This is the second time that Da Nang is reopening its beaches since the new wave started on April 27. It had first closed the beaches on May 4 and reopened them on June 9. On June 19, the beaches were closed again after the city recorded 92 Covid-19 cases that were linked to the Duy Tan Plastic Company.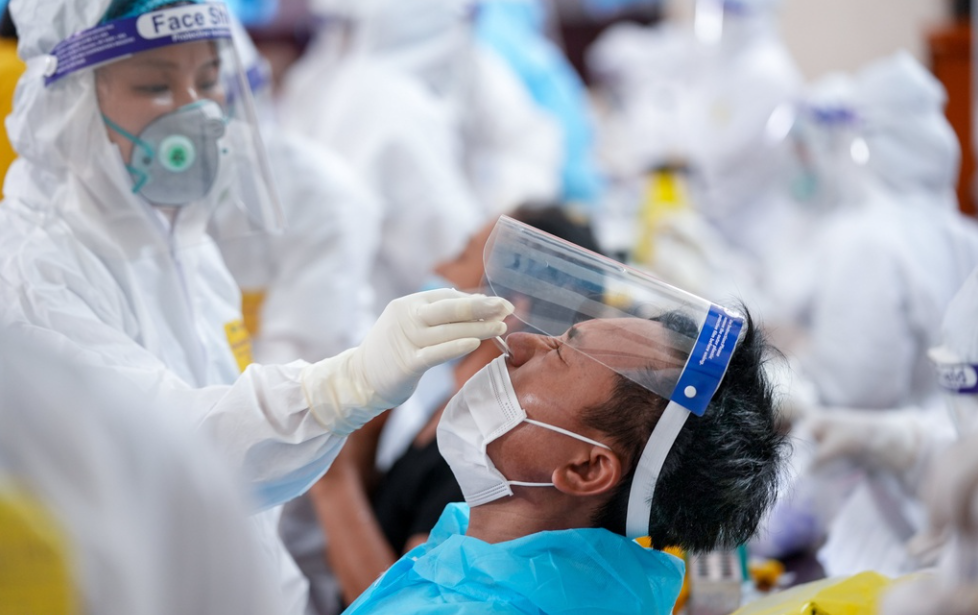 Photo: Zing News
Mekong Delta localities tighten Covid-19 preventive measures
In Dong Thap, the worst hit with 478 cases as of July 9, Chau Thanh district alone accounts for 240. Authorities are carrying out widespread testing in the district. The province has set up two teams for Covid-19 prevention and control and has a hierarchy of health establishments for treatment: Patients without symptoms are treated in the field hospital at its Military School, those with symptoms are treated at district-level health centers and severe cases to the Lung Hospital and General Hospital. The province plans to set up three more field hospitals following the increase in incidence and fears of a worsening situation.
Long An province has had 253 Covid-19 cases. The outbreak in the province is related to clusters at PouYuen Company and Ho Chi Minh City's Binh Dien and Hoc Mon wholesale markets. The Long An Province Department of Health has made preparations to treat as many as 2,000 patients at a time, and 5-10 percent more severe cases.
An Giang increased its tally to 99 on July 9. It has social distancing under Directive No 16 in An Phu district's Long Binh town because of the high incidence there.
Vinh Long province's tally had increased to 57 as of July 8. Preventive measures are in place in Vinh Long city and the districts of Binh Tan, Long Ho and Tam Binh.
Ca Mau Province had 12 cases as of July 8. It started halting non-essential services on the same day, eateries are prohibited from selling takeaway, and people have been told to go outside only if necessary. Ca Mau and other delta provinces such as Tien Giang require people from other provinces and cities to furnish coronavirus negative tests within the last three days to enter.
Since April 27 when the new wave started in Vietnam, infections have been recorded in 58 of the nation's 63 cities and provinces, with HCMC accounting for most cases, 10,815. Overall it has logged a total of 26,608 cases since the virus attacked the country in January 2020.
As many as 8,984 patients have been discharged from the hospital after making a full recovery from the disease. The number of Covid-19 related deaths has risen to 110 after an additional five fatalities were announced on July 10.
The nation has vaccinated around four million of its 96-million population against Covid-19, and 258,274 have got two doses.