Vietnam Covid-19 Updates (July 11): 1,860 New Cases, 2 Deaths Over Last 24 Hours
Data from the Ministry of Health show daily caseload has surpassed the 1,000 marks and broken the record set in previous days. On July 10 alone, a number of infections hit more than 1,800, a record high figure.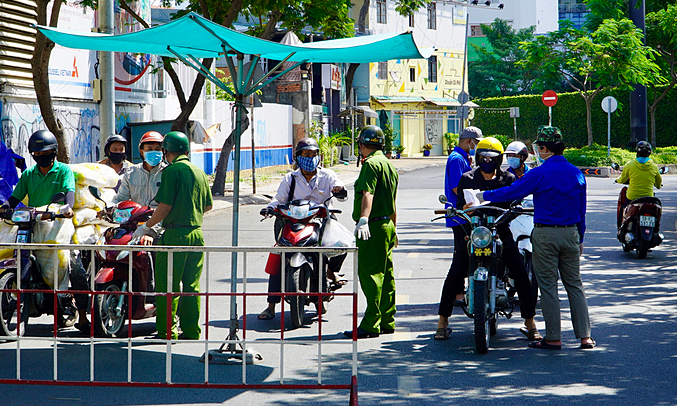 Photo: VN Express
1,860 new cases over the last 24 hours
As many as 792 Covid-19 cases were confirmed during six hours from 6 am to 1 pm on July 10. The 790 local cases are reported in Ho Chi Minh City (600), Tien Giang (75), Dong Thap (50), Vinh Long (26), Soc Trang (7), Hung Yen (7), Phu Yen (7), Bac Giang (4), Tra Vinh (2), Ca Mau (2), Bac Ninh (2), and one each in Ninh Thuan, Bac Lieu, Kien Giang, Binh Dinh, Ha Tinh, Thanh Hoa, Thai Binh, and Ha Nam.
The Health Ministry said 463 more Covid-19 cases were confirmed during six hours from 1 pm to 7 pm on July 10, including 2 imported cases. The 461 local cases are reported in Ho Chi Minh City (200), Binh Duong (140), Long An (33), Dong Nai (19), Phu Yen (18), Quang Ngai (14), Khanh Hoa (13), Dong Thap (8), Hanoi (5), Binh Phuoc (4), Tay Ninh (3), and Ba Ria-Vung Tau, Binh Dinh, Vinh Phuc and Thai Binh each 1.
Vietnam confirmed an additional 606 locally transmitted and one imported cases over the past six hours, the Ministry of Health (MoH) said in its 6 am Covid-19 update on July 11. Local infections were mainly recorded in southern localities, with Ho Chi Minh City logging 443 cases, Tien Giang 46, Vinh Long 43, Binh Duong 39, Hau Giang 9, and An Giang 7.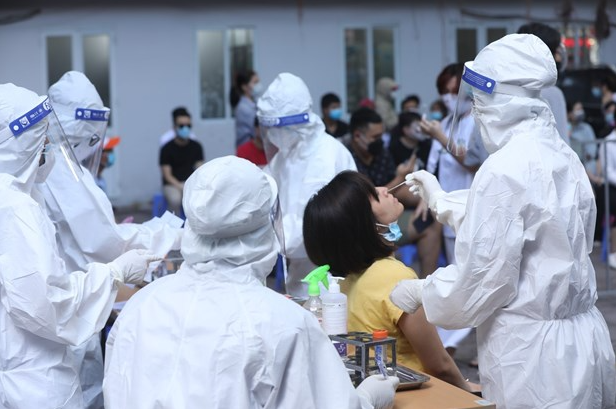 Photo: VNA
Vietnam reports two more deaths caused by Covid-19
Two additional Covid-19 patients have died in Ho Chi Minh City and Bac Giang province, thereby taking the total number of fatalities to 112, the Ministry of Health announced on July 10. Both patients were diagnosed with pneumonia caused by the SARS-CoV-2 infection, along with serious complications such as progressive respiratory failure and septic shock.
The country's 111th death involved a 59-year-old woman from District 7 of Ho Chi Minh City who had suffered from high blood pressure for years. She originally tested positive for SARS-CoV-2 on July 3 and was treated in Long An No. 1 field hospital. The 112th patient was a 64-year-old woman residing in Bac Giang province who had suffered from underlying illnesses, including diabetes. She tested positive for Covid-19 on June 6.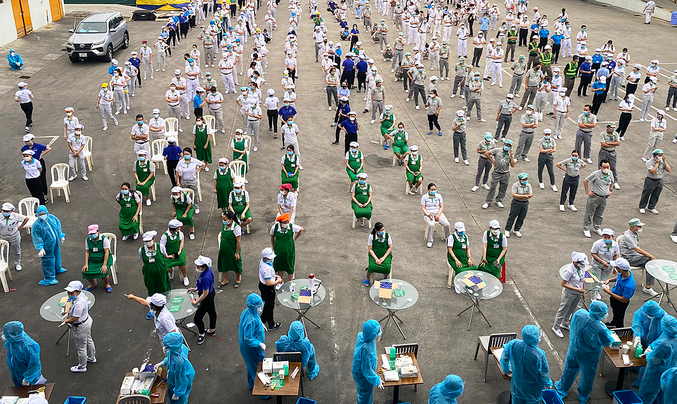 Photo: VN Express
More foreign firms in Ho Chi Minh City suspended amid coronavirus crisis
Six more foreign companies in Ho Chi Minh City with over 36,000 workers have had to stop operations due to either coronavirus infections or personnel being isolated within locked-down areas.
Ho Chi Minh City, now the nation's largest coronavirus hotspot, has around 1.6 million workers in several factories. At least 38 companies in the city have detected coronavirus cases in the fourth wave, while over 1,800 workers have been infected as of Wednesday, according to the Ho Chi Minh CityFederation of Labor.
The southern city has recorded 11,415 cases so far in the new wave. It is undergoing a 15-day social distancing order since Friday to curb the spread of infection.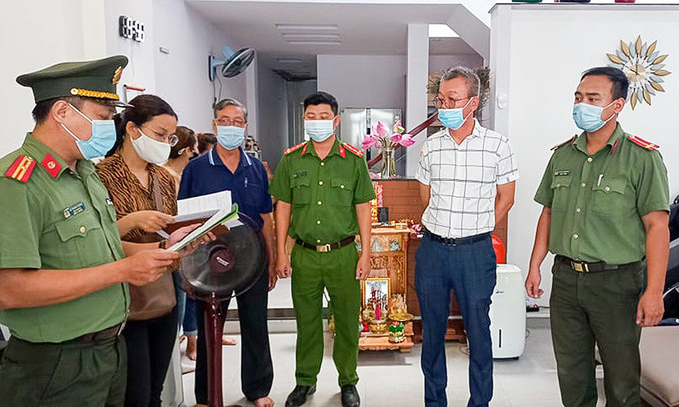 Photo: VN Express
South Koreans caught bringing fake foreign experts to Vietnam
Da Nang police have arrested three South Korean men who smuggled their fellow countrymen into Vietnam under the guise of foreign experts during the Covid-19 period.
Lee Kwan Young, 53, deputy head of South Korean Association in central Vietnam, Seo Young Jin, 48, director of Han In Hue Co. Ltd and Song Hong Sub, 49, owner of Khan Vina Co. Ltd, have been detained for organizing illegal entry to Vietnam. According to investigators, each has lived and worked in the central city of Da Nang for a while.
Taking advantage of Vietnam's policy to let in foreign experts during the pandemic after the nation had closed its border, Lee and Seo organized the immigration of South Koreans from Incheon International Airport to Da Nang. Song took charge of advertising the service online and collecting information about South Koreans who want to enter Vietnam. Lee and Seo took care of the paperwork to have companies in Vietnam use their legal status to sponsor South Koreans to enter Vietnam as foreign experts or investors. The group had taken in South Koreans via this method four different times in December last year, and then in January, February, and March this year.
Initial investigations show the South Koreans entering Vietnam via this ring were neither experts nor investors nor included in the list of priority for entry during the Covid-19 pandemic. The three men had admitted to having benefited from the service.
Vietnam has recorded closely 25,000 positive cases during the latest wave of the Covid-19 pandemic, representing a tenfold increase compared to the total figure of the three previous waves. The virus has spread to 55 out of all 63 cities and provinces nationwide and has yet shown signs of waning.
Overall Vietnam has confirmed a total of 28470 cases since the virus attacked the country in January 2020. As many as 9,204 patients have recovered from the disease, and 107 patients have died of Covid-19 and other underlying illnesses.
More than 4 million doses of the vaccine have been administered nationwide, with 271,409 people fully receiving two shots.