Vietnam Covid-19 Updates (March 18): 24-hour Covid-19 Tally Hits Over 178,000
Compared with Asia, the total number of deaths in Vietnam ranks sixth out of 49th (3rd in ASEAN), the death rate per 1 million people is 23/49 Asian countries and territories (4th in ASEAN).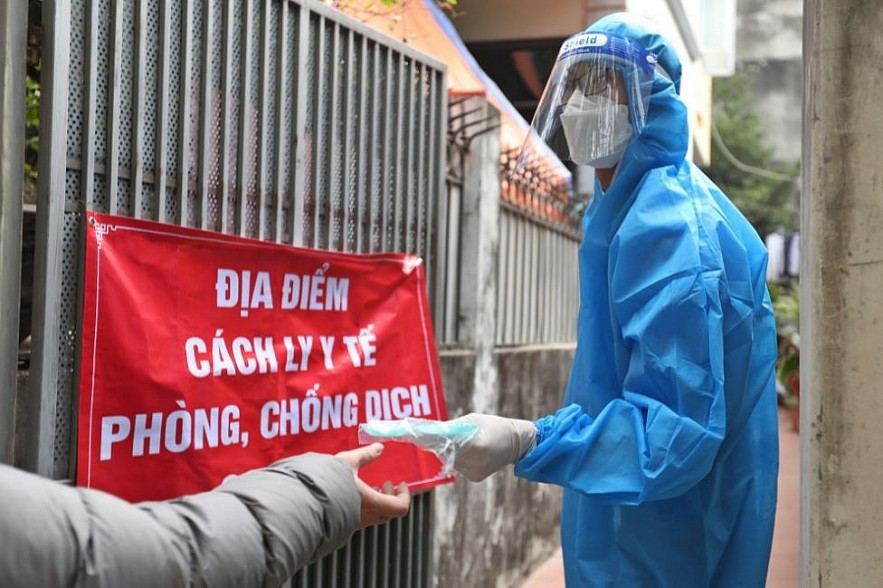 Photo: Bao Dan Sinh
24-hour Covid-19 tally hits over 178,000 new cases
Health authorities confirmed a further 178,112 new Covid-19 cases on March 17 across 63 cities and provinces nationwide, a drop of 2,443 from the previous day, including 124,725 local infections. A total of 76 deaths were confirmed over the past 24 hours, thereby raising the death toll to 41,683
Hanoi continued to report the highest number of infections on the day with 25,311 cases, followed by Nghe An with 10,511 and Phu Tho with 7,867. The Health Ministry also announced additional 135,683 recoveries on the same day, bringing the total number of recovered cases to close to 3.68 million since the start of the pandemic.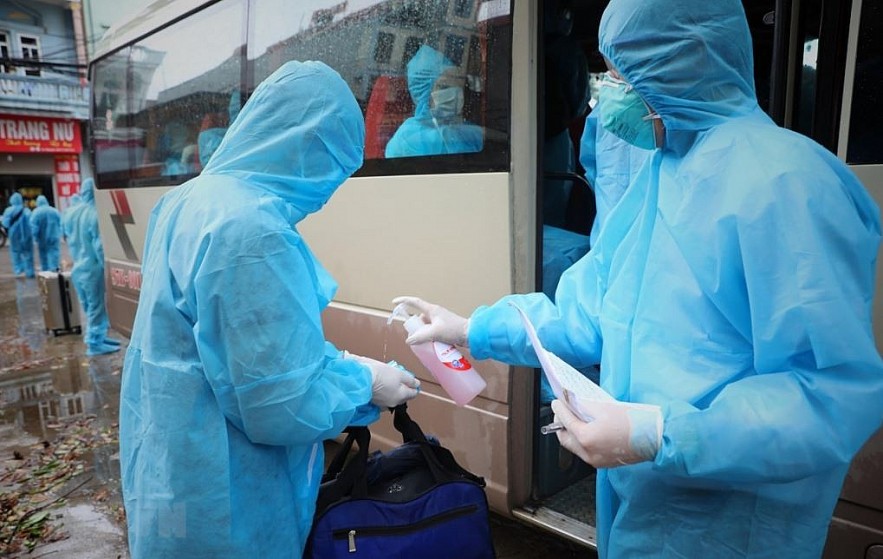 Photo: Bao DanToc
German media highlights Vietnam's international tourism reopening
German media on March 16 reported that Vietnam has removed quarantine requirements for foreign arrivals in an effort to facilitate the country's tourism, which bore the brunt of Covid-19. Zeit (Time) and other newspapers reported that foreign tourists only need to test negative for Covid-19 using RT-PCR method within 72 hours or rapid antigen test within 24 hours before departure.
Those who do not test before arriving in Vietnam must take a test within 24 hours and may leave their accommodations only if their results turn negative. Furthermore, tourists are not required to hold a certificate of being fully vaccinated but they have to install a certified health management app. Children under two do not need to take Covid-19 test.
The newspapers also underlined that the Vietnamese Government on March 15 issued a resolution on visa waivers for citizens from 13 countries, including Germany. The beneficiaries will enjoy 15 days of visa-free travel in Vietnam beginning from their date of entry regardless of the kind of passport and entry purpose.
Stuttgart newspaper on the same day recommended tourists travel to Vietnam for a month-long bicycle ride across the country, which boasts diverse landscapes of forests, mountains, beaches, and rice paddies. It also highlighted the Ho Chi Minh Trail, which is favored by tourists opting for scooters or coaches. The article added another perk of traveling using bicycles in Vietnam is that almost everyone can fix the vehicle and it will not take much time for amateur bicycle mechanics to come to the rescue and help tourists resume their journey.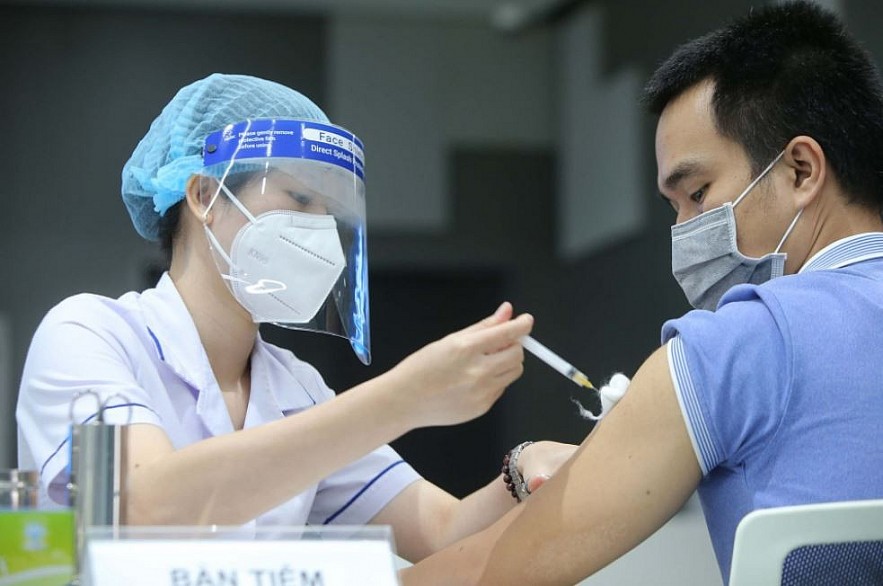 Photo: Tai nguyen & Moi trương
Program specifies anti-Covid-19 targets, tasks for 2022 - 2023
Deputy Prime Minister Vu Duc Dam on March 17 signed a resolution issuing the Covid-19 prevention and control program for 2022 - 2023. The program's overall goal is to ensure effective control of the pandemic, contain the coronavirus spread in the community, practice maximum protection of people's health and lives, minimize severe Covid-19 cases and deaths, and boost socio-economic recovery and development.
Among the detailed targets, the program aims that by the end of the first quarter of 2022, Vietnam will have finished administering the second vaccine doses to people aged 12 and under 18, and the third doses to those aged 18 and above, except for the ones with a contraindication to vaccination. It looks to ensure sufficient vaccine supply and complete the inoculation of children aged 5 and under 12 by September 2022.
Besides, administrations at all levels have to devise anti-Covid-19 plans, and all people comply with suitable pandemic prevention and control measures. The country will also strive to reduce the mortality rate per 1 million people to less than the average in Asia.
Under the program, Vietnam will work to improve the capacity of the healthcare system, especially preventive medicine, and grassroots health care; increase investment in medical supplies and infrastructure; give appropriate treatment policies to those working in preventive medicine and grassroots health care, and enhance the emergency aid and intensive care quality at all-level medical establishments.
Compared with Asia, the total number of deaths ranks sixth out of 49th (3rd in ASEAN), the death rate per 1 million people is 23/49 Asian countries and territories (4th in ASEAN).
The average number of new infections recorded over the past week stands at 166,671 daily cases nationwide.
As of March 15, the whole country injected 349,781 doses of the Covid-19 vaccine, pushing up the total number of administered doses to more than 201 million, including more than184 million people aged 18 years and over.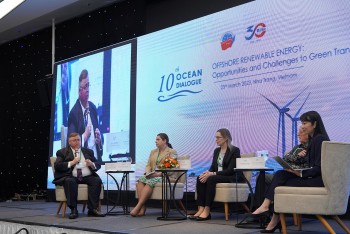 Seas and islands
Vietnam and other coastal countries in the region have both opportunities and challenges in developing offshore renewable energy, according to the 10th Ocean Dialogue held in Khanh Hoa province on Thursday.