Vietnam Covid-19 Updates (March 23): Infections Fall on Six Consecutive Day
As of 6 pm on March 22, Vietnam has detected 8,338,914 Covid-19 cases since the start of the outbreak, ranking 14th out of 225 countries and territories worldwide.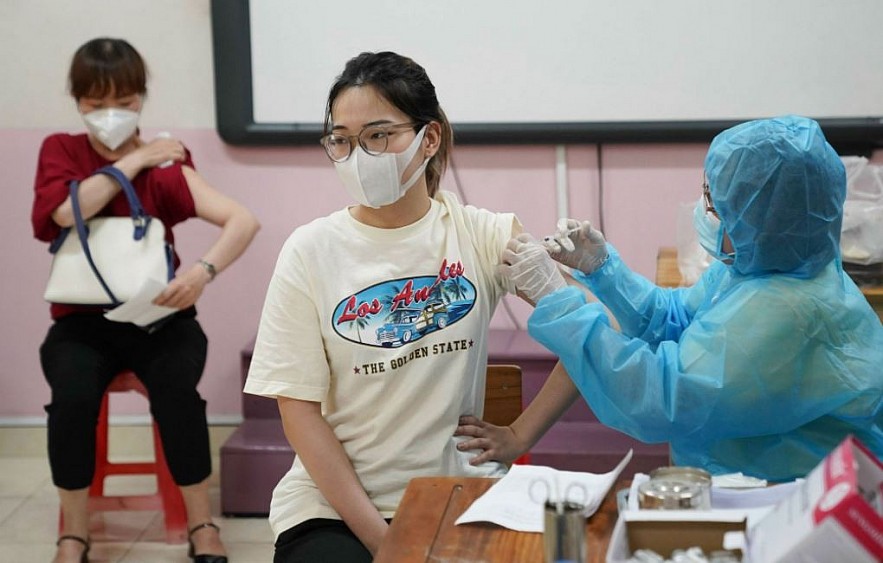 Photo: Thanh Nien
Covid-19 infections fall on six consecutive days, 186,000 more recover
The Ministry of Health (MoH) announced 130,735 new coronavirus infections in Vietnam on March 22, a fall of 978 cases compared to the previous day. March 22 is the sixth consecutive day that has seen daily infections fall considerably nationwide. The MoH also reported that the past 24 hours saw more than 186,137 patients recovering from the disease and 65 patients die of the virus and other underlying illnesses.
Official data from the MoH show the number of new Covid-19 cases dropped from 180,558 on March 16 to 178,112 on March 17, 163,174 on March 18, 150,618 on March 19, 141,151 on March 20, 131,713 on March 20 and 130,735 on March 22. It's noteworthy that four northern localities: Thai Binh, Hung Yen, Quang Ninh, and Vinh Phuc registered to add nearly 120,000 cases to the national Covid-19 database.
Of the March 22 figure, 130,731 cases were locally acquired, with 83,731 cases recorded in the community. Four cases tested positive upon returning from overseas, and the remainder were diagnosed in quarantine and lockdown areas. Most of the cases were recorded in northern Vietnam. Hanoi capital topped localities nationwide registering 16,014 new cases, down 1,902 cases from a day ago.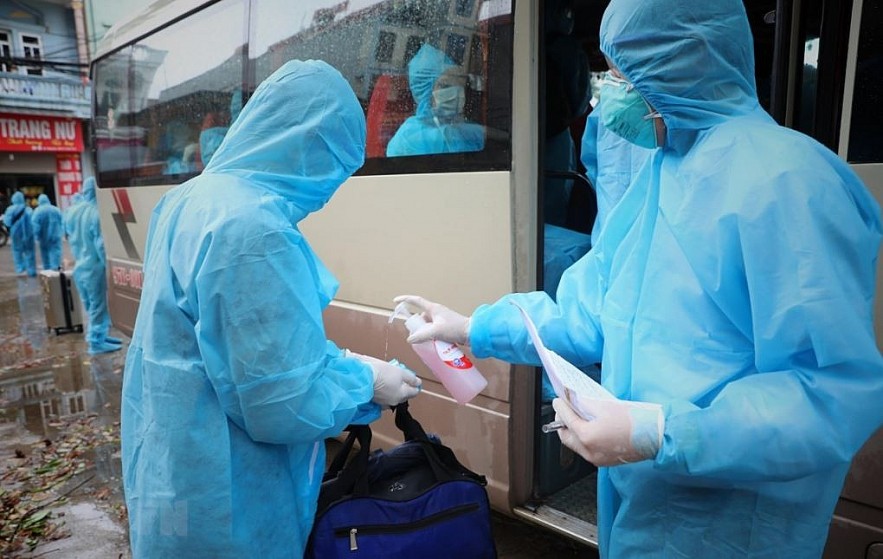 Photo: Bao Dan Toc
Vietnam spends US$865 million importing Covid-19 test kits
Vietnam has spent a total of VND19,900 billion (roughly US$865 million), importing Covid-19 test kits since the pandemic broke out in 2020, according to the General Department of Vietnam Customs. A customs official told Tuoi Tre that the test kit import value rose 191 times last year to US$709.39 million compared to just 3.71 million spent in the previous year.
The number of businesses importing such test kits also increased threefold to 166 against just 48 in 2020. The opening two months of this year alone saw 95 enterprises import Covid-19 test kits with a total import value of US$152 million.
Vietnam mainly imported test kits from the Republic of Korea and China, with the value skyrocketing from merely US$2.36 million in 2020 to US$482.44 million last year. Viet A Technologies JSC, a company that has been prosecuted for overcharging RT-PCR COVID-19 tests, imported three million quick test kits from China at US$0.955 each, said the General Department of Vietnam Customs.
Meanwhile, Duc Minh Medical Joint Stock Company (ALMEDIC JSC) imported a huge number of Covid-19 test kits worth over VND3 trillion (approximately US$131 million). Duc Minh imported COVID-19 test kits for PCR machines and sold them to hospitals at between VND250,000 and VND395,000 (US$11 - 17.3) per kit.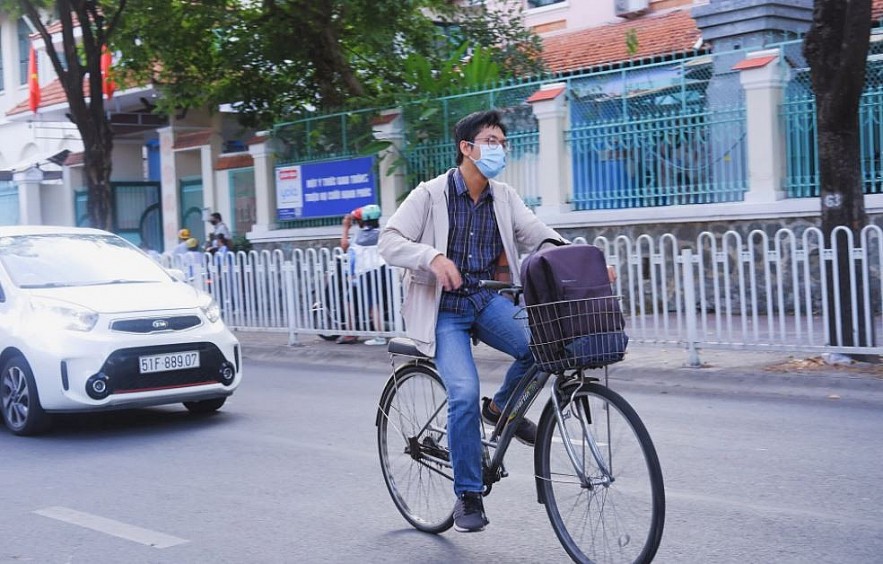 Photo: Zing
RoK community hopes for re-consideration of tightened medical measures on arrivals from Vietnam
Many Korean people have expressed their opinions on the website of the Presidential Palace of the Republic of Korea (RoK), showing disappointment at the country's removal of Vietnam from the list of countries eligible for Covid-19 quarantine exemption.
On March 18, the Korean Disease Control and Prevention Agency (KDCA) decided to list Vietnam among the countries subjected to strengthened medical supervision as part of its measures to fight the pandemic. Accordingly, from April 1, travelers from Vietnam, vaccinated against Covid-19 or not, will have to take mandatory seven-day quarantine. Flights from Vietnam to the RoK will be allowed to carry passengers equivalent to only 60 percent of their capacity.
Vietnamese Tourism Ambassador to the Republic of Korea (RoK) Ly Xuong Can say that in recent years, the Korean community in Vietnam has faced many difficulties due to Covid-19 prevention and control regulations which prevented them from returning to their country. The 200,000-strong community was delighted at the RoK's removal of the seven-day quarantine policy on arrivals from Vietnam from March 21.
However, the KDCA's recent decision means travelers from Vietnam will not be able to enjoy the quarantine exemption policy, which is likely to make it difficult for Koreans to implement their business and production plans and conduct other activities, said the ambassador.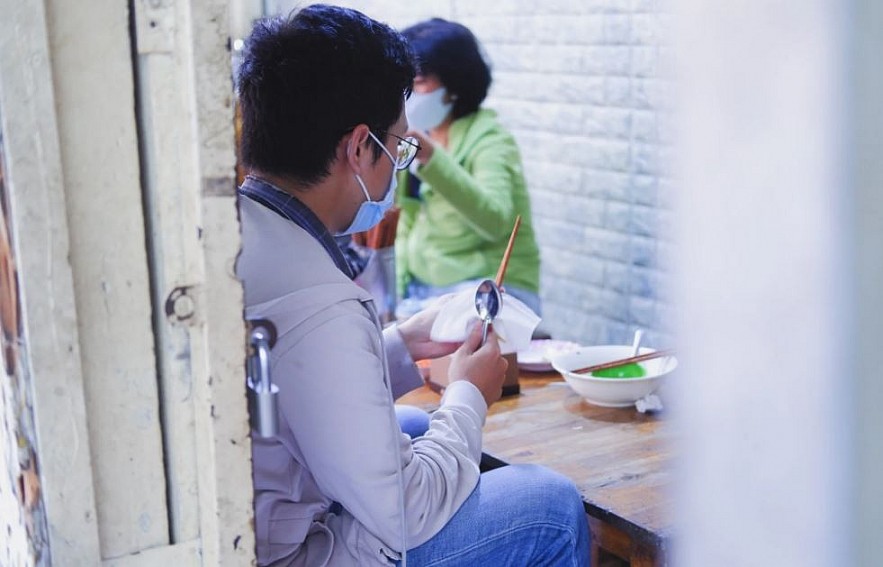 Photo: Zing
Issuance of vaccination e-certificates to speed up with information system
The implementation of an information system in the issuance of Covid-19 vaccine certificate issuance was highlighted during a workshop held in Hanoi on March 22 by the Ministry of Health (MoH). The system is part of the cooperation between the ministry and the PATH nonprofit organization, with support from the Foreign, Commonwealth & Development Office of the UK.
Addressing the event, Deputy Minister of Health Tran Van Thuan said Vietnam has recorded a high Covid-19 vaccine coverage in the region and the world and is entering the phase of socio-economic recovery. The country has worked on the issuance of vaccination e-certificate since late 2021 in preparation for the welcome of foreign tourists back, he said, adding that Vietnam officially resumed international tourism on March 15.
Within the framework of the cooperation project, the MoH worked together with PATH to integrate national inoculation data in accordance with standards by the World Health Organisation, the European Union, and the UK so as to create favorable conditions for both domestic and foreign travel.
UK Ambassador to Vietnam Gareth Ward said the development of the system marks a stride in Vietnam's digital transformation, which promotes data transparency and facilitates data-driven policymaking, pledging that the UK Embassy and PATH will further support the MoH in the work in the coming time.
As of 6 pm on March 22, Vietnam has detected 8,338,914 Covid-19 cases since the start of the outbreak, ranking 14th out of 225 countries and territories worldwide.
Of the infected patients, 4,468,805 have been discharged from the hospital after making a full recovery from the disease, and 42,014 patients have died of the virus.
More than 202 million vaccine doses have been administered nationwide.