Vietnam COVID-19 Updates (Feb 27): Vietnam plans 13 repatriation flights for next month
Vietnam aims to repatriate over 3,800 Vietnamese stuck abroad in March after nearly two months of suspension in light of new coronavirus variants.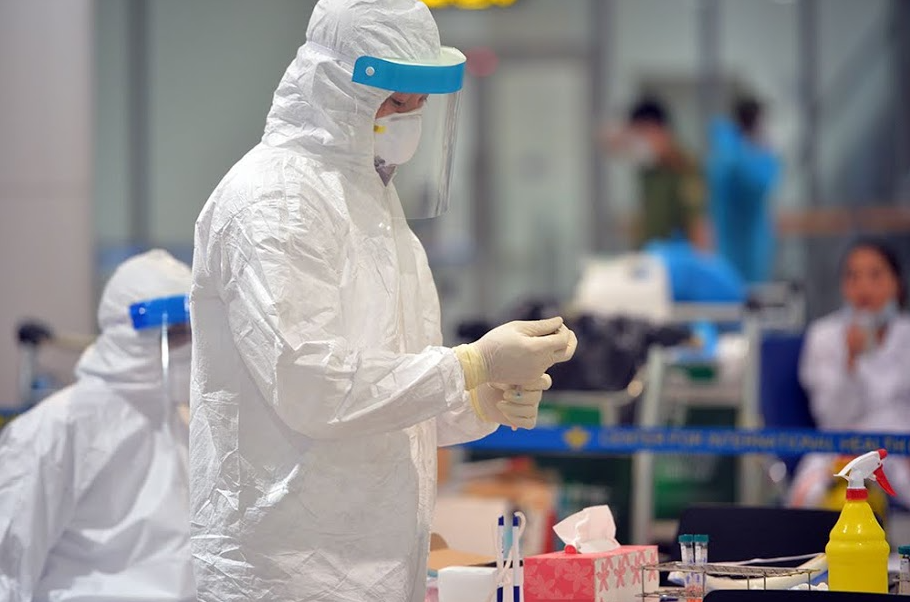 Photo: Nhan Dan
No cases in the morning of February 27
Vietnam reported five new COVID-19 infections on February 26 evening, including four domestically-transmitted cases in the northern province of Hai Duong – Vietnam's current largest outbreak hotspot – and one imported case in Dong Thap province. No new cases founded on the morning of February 27.
By the afternoon of February 26, 10 provinces and cities, which had been previously struck by the latest outbreaks, had seen no new locally-transmitted cases for 14 days, including Hoa Binh, Dien Bien, Ha Giang, Binh Duong, Hung Yen, Bac Giang, Gia Lai, Bac Ninh, Quang Ninh, and Ho Chi Minh City.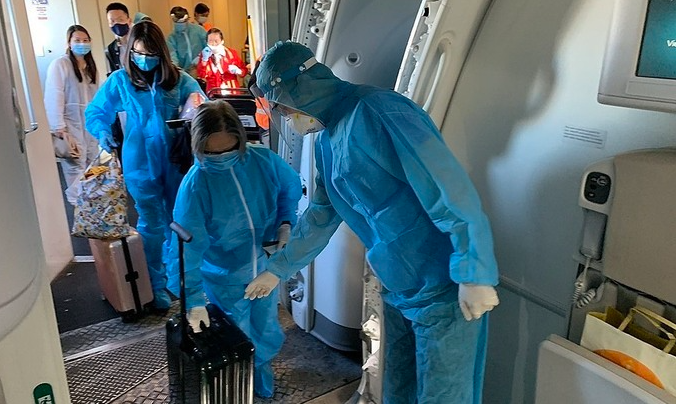 Photo: Vietnam Plus
Vietnam Airlines to resume flights to Van Don Airport
Vietnam Airlines announced on February 26 that it will resume flights between Ho Chi Minh City and the northern province of Quang Ninh's Van Don Airport, which had been hit by COVID-19, on March 3 as the province has brought the pandemic under control and the airport is now safe to cater to passengers. The national flag carrier will therefore become the first to restart flights to the Van Don airport since the local COVID-19 outbreak began.
From March 3 to 17, one weekly flight will ply the route between the two destinations, on Wednesdays. Flight numbers will be increased to three a week, on Wednesdays, Fridays, and Sundays, from March 18 until the end of the year. Flights will take off at 1 pm from HCM City and 3.45 pm from Van Don. Passengers on the first three flights after resumption will enjoy a discounted fair of 507,000 VND (22 USD) per leg.
According to the carrier, as the third wave of COVID-19 was handled quite well, the number of passengers traveling by air quickly recovered. During the recent Lunar New Year (Tet) holiday, the aviation sector operated about 14,400 flights in total, ferrying more than 1.7 million passengers.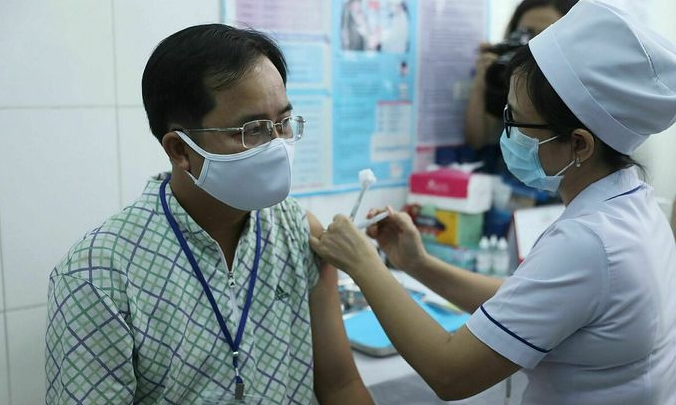 Photo: VN Express
Vietnam plans 13 repatriation flights for next month
Vietnam aims to repatriate over 3,800 Vietnamese stuck abroad in March after nearly two months of suspension in light of new coronavirus variants. The Consular Department under the Ministry of Foreign Affairs confirmed there maybe two flights from Japan and Taiwan on March 5, with each carrying 343 passengers.
On March 6, two flights from the Philippines and Malaysia are expected to carry 240 passengers home each. A day later, one flight from Singapore with 360 passengers is scheduled to arrive in Vietnam. On March 8, there will be two flights from the U.S. and France, returning a total of over 700 passengers. From March 9 to 14, a total of six flights will bring over 2,000 Vietnamese from UAE, Germany, Japan, Taiwan, South Korea, and Russia home.
Vietnam has suspended all inbound international commercial flights since March 2020, though the government has been operating repatriation flights to bring home Vietnamese citizens stuck abroad amid the pandemic, and has allowed special flights to carry foreign experts and investors to the country.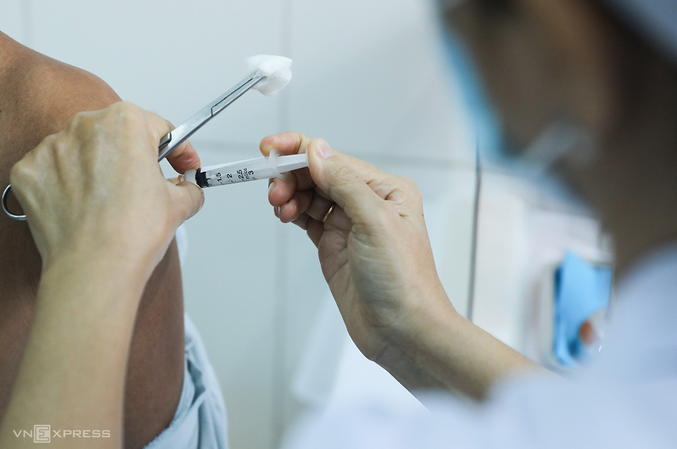 Photo: VN Express
Vietnam enters second phase of Covid-19 vaccine trials
Vietnam began the second phase of domestic Covid-19 vaccine human trials Friday with 73 volunteers. Thirty-five volunteers in Hanoi and 38 in southern Long An Province were divided into four groups for the second phase of human trials of Nanocovax, a Vietnamese Covid-19 vaccine produced by Nanogen Pharmaceutical Biotechnology JSC.
Groups would be injected with placebos, as well as 25 microgram, 50 microgram, and 75 microgram doses each. Volunteers would not know which type of shot they received. Following their shots, all volunteers would be monitored for 60 minutes. Afterward, they would be medically monitored by local authorities at home.
A total of 560 people in Hanoi and Long An would be involved in the second phase of the Nanocovax human trials, in collaboration with Vietnam Military Medical University and HCMC Pasteur Institute. Nearly 200 people in Hanoi had been screened as vaccine trial volunteers Wednesday and Thursday, with 100 more screened Friday. The second phase would allow researchers to see how exactly immunogenic Nanocovax is. Volunteers for the second phase could now include those aged 65 and above, along with those with underlying, non-severe conditions like hypertension and diabetes, according to the National Research Ethics Committee.
The new infections brought the total number of patients in the country to 2,426, including 831 domestically-transmitted cases since new outbreaks hit Vietnam on January 27, according to the National Steering Committee for COVID-19 Prevention and Control.
The Subcommittee for Treatment reported that 35 more patients were declared to recover from the disease on February 26, raising the total number of recoveries to 1,839. Meanwhile, the number of deaths related to COVID-19 was still kept at 35.
Among active patients undergoing treatment at medical establishments, 45 tested negative for coronavirus SARS-CoV-2 once, 60 twice, and 72 thrice. As many as 76,495 people who had close contact with confirmed patients or entered Vietnam from the pandemic-hit regions are being quarantined nationwide, including 580 in hospitals, 12,038 in concentrated quarantine establishments, and the remaining 63,877 at their residences.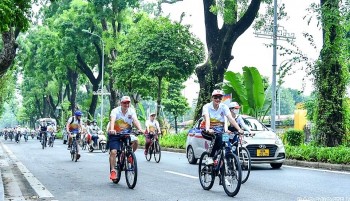 World
Staff of the embassies of ASEAN member states in Hanoi and their families joined a host of activities in Hanoi on August 13 within the framework of ASEAN Family Day 2022