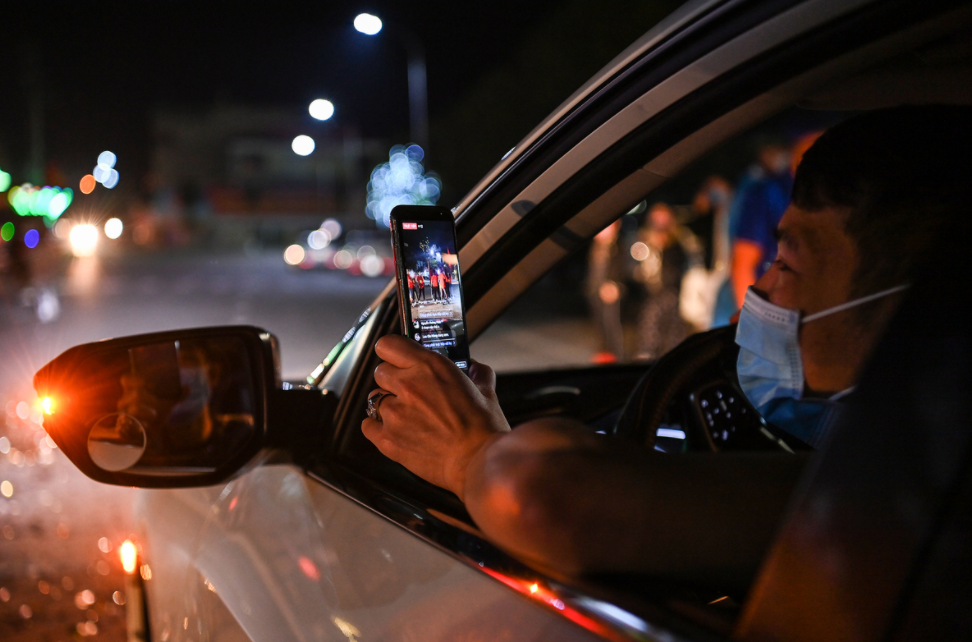 Photo: VN Express
3 imported cases in the last 24 hours
No new COVID-19 cases were recorded in Vietnam in the past 12 hours to 6 pm on March 2, according to the National Steering Committee for COVID-19 Prevention and Control. Meanwhile, 3 new imported cases were found in the isolation sites of Binh Duong and Kien Giang.
Six more patients were given the all-clear during the day, raising the number of recoveries to 1,898.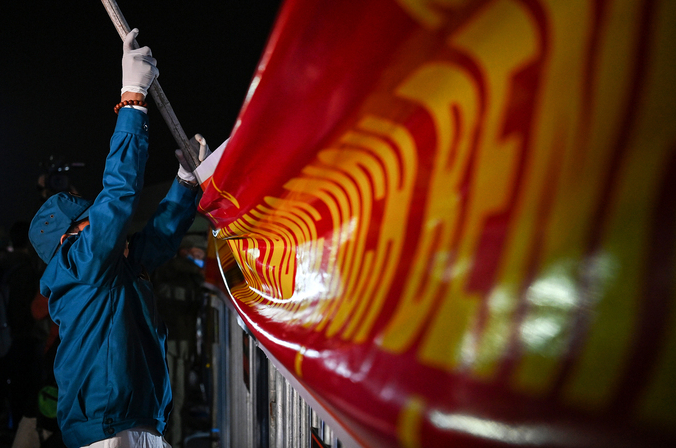 Photo: VN Express
Quang Ninh's Van Don airport reopens on March 3
The Ministry of Transport has decided to allow Van Don International Airport in the northern province of Quang Ninh to reopen from 6:01 am on March 3 after the COVID-19 pandemic has been put under control in the locality and the airport is safe to transport passengers. The airport was temporarily shut down from January 29 after an airport security staff was confirmed positive for the coronavirus SARS-CoV-2 that causes the COVID-19 pandemic.
The national flag carrier Vietnam Airlines announced earlier that it will resume flights between Ho Chi Minh City and Quang Ninh on March 3, thus becoming the first to restart flights to the Van Don airport since the local COVID-19 outbreak began.
From March 3 to 17, one weekly flight will ply the route between the two destinations, on Wednesdays. Flight numbers will be increased to three a week, on Wednesdays, Fridays, and Sundays, from March 18 until the end of the year. Flights will take off at 1:00 pm from HCM City and 3:45 pm from Van Don. Passengers on the first three flights after resumption will enjoy a discounted fair of 507,000 VND (22 USD), including taxes and fees, per leg.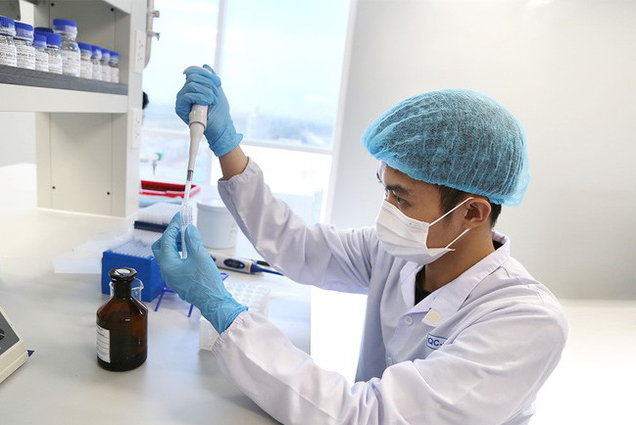 Photo: MOH
Virus strain variable does not affect the COVID-19 vaccine
Faced with concerns that the new strains of SARS-CoV-2 could cause the vaccines being studied to not protective, Prof. Dr. Dang Duc Anh, Director of the National Institute of Hygiene and Epidemiology, said, variant SARS-CoV-2 mutation mostly not affect the COVID-19 vaccine.
According to Prof. Duc Anh, globally, the COVID-19 vaccines being studied also do not affect the antigen and immunogenicity. Currently, manufacturers around the world still use this strain to produce vaccines and show that the vaccine still has a good immune response.
For more information on the risk of inactivating the COVID-19 vaccine of the new variant SARS-CoV-2, Prof. Dr. Ta Thanh Van, Chairman of the Council of Hanoi Medical University, said, in principle, if there are some mutations on a long gene segment, some will not be affected by the anti-virus vaccine. "That is the reason why scientists in the world continue to create vaccines based on the original strains," said Professor Thanh Van.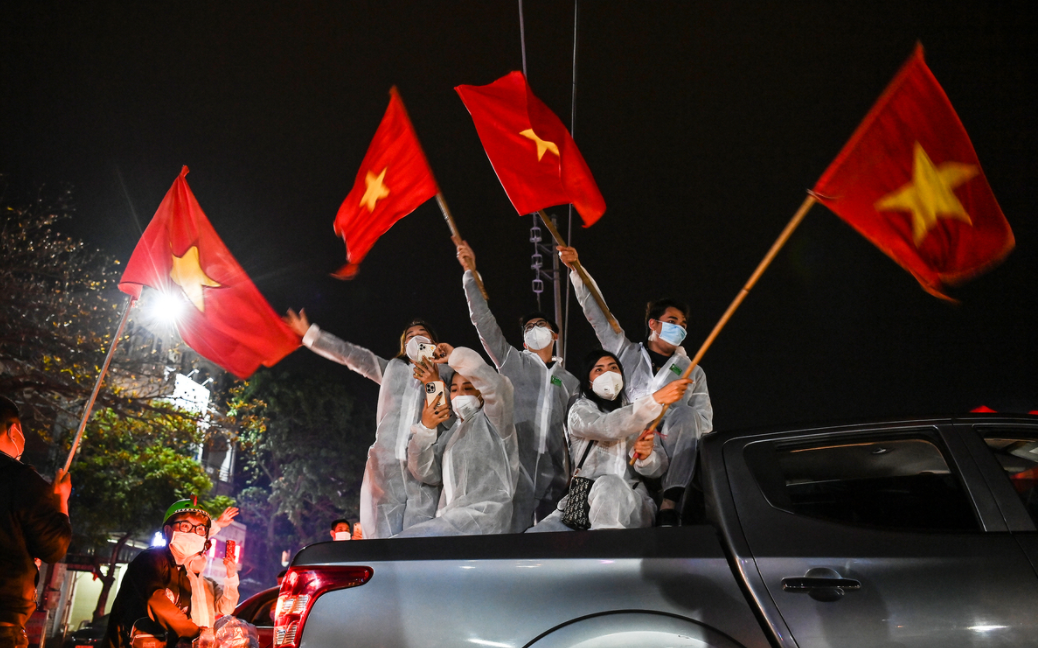 Photo: Vn Express
Provinces step up COVID preventive measures
Mekong Delta provinces are tightening preventive measures against the COVID-19 pandemic, especially along land borders and coastal entry points, after two new cases were reported in the region. Border guards should set up a hotline for locals to report people coming from COVID-hit areas. At the border in the provinces of Long An, An Giang, and Kien Giang, soldiers are on duty 24 hours a day at temporary checkpoints.
Hanoi ensures COVID-19 safety measures as students return to school: Students in Hanoi returned to school on March 2 morning after Lunar New Year (Tet) holiday and a few more days off to contain the spread of COVID-19 in tandem with the municipal government's request. While welcoming students back, schools strictly abide by Health Ministry's recommendations in disease prevention, such as check students' temperature, wash their hands and ensure mask-wearing before entering the class.
Hai Duong lifts lockdowns: The northern province of Hai Duong, the largest hotspot in the latest COVID-19 outbreak, is to end province-wide social distancing measures and lift lockdowns on Chi Linh city and Cam Giang district on 0:00 hour on March 3. It will shift to a new status, both drastically fighting the coronavirus and taking action to conduct socio-economic development tasks. People are advised not to leave their homes when not really necessary. Religious rituals and sport, cultural and entertainment activities are suspended. Non-essential business and service establishments remain close and schools will not re-open until March 17.
The COVID-19 tally in the country now stands at 2,475, meanwhile, 1,561 of which are domestic infections, including 868 reported since January 27, when the latest outbreak began.
Among those still under treatment, 66 have tested negative for the coronavirus SARS-CoV-2 once, 37 others twice, and 113 thrice, the treatment sub-committee said. There are 58,758 people having close contact with confirmed cases or coming from pandemic-hit regions under quarantine at present.
Valerie Mai