Vietnam Covid-19 Updates (Nov. 7): Nearly 7,500 New Cases Recorded
As of 6 pm on November 6 Vietnam has confirmed 961,126 Covid-19 cases since the start of the first outbreak in January 2020, ranking 40th out of 223 countries and territories worldwide.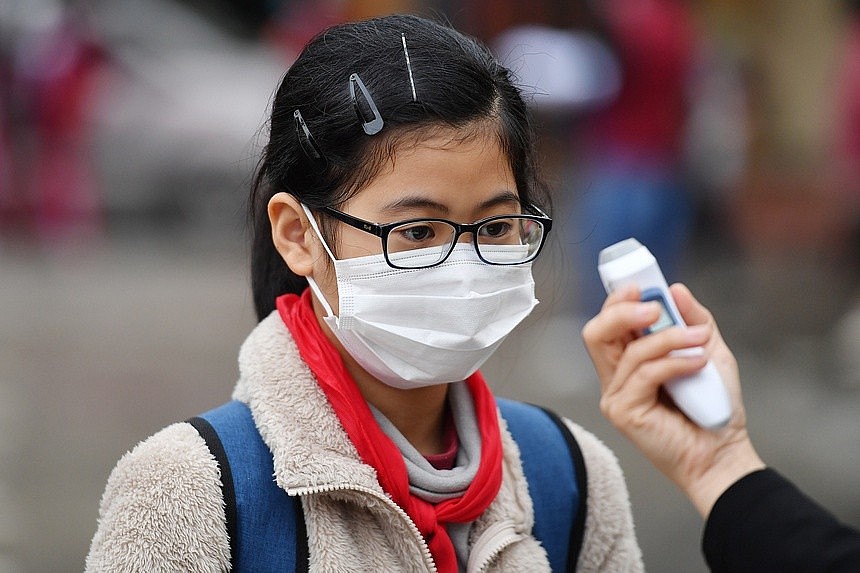 Photo: Zing News
Nearly 7,500 new Covid cases recorded in Vietnam in one day
Vietnam has recorded 7,491 new coronavirus infections in 55 cities and provinces across the country during the past 24 hours, according to the Ministry of Health in its coronavirus update on November 6. The MoH statistics also showed an additional 54 people have died and 1,754 more patients have recovered from the disease.
Nearly half of the newly detected infections were registered in Dong Nai, Ho Chi Minh City, and Binh Duong. Other southern localities registering between 200 – 500 new cases each include An Giang, Kien Giang, Ca Mau, Tay Ninh, Bac Lieu, Tien Giang, Binh Thuan, Soc Trang, and Can Tho. Many southern coronavirus hotspots such as Can Tho, Soc Trang, Kien Giang, An Giang, Tien Giang, and Ninh Thuan have allowed F0 cases with mild symptoms to quarantine at home in an effort to ease pressure at concentrated quarantine facilities.
The pandemic remains complicated in the north, with 146 new cases confirmed in Ha Giang, 116 in Hanoi, 71 in Phu Tho, 53 in Bac Ninh, 44 in Bac Giang, and 43 in Quang Ninh.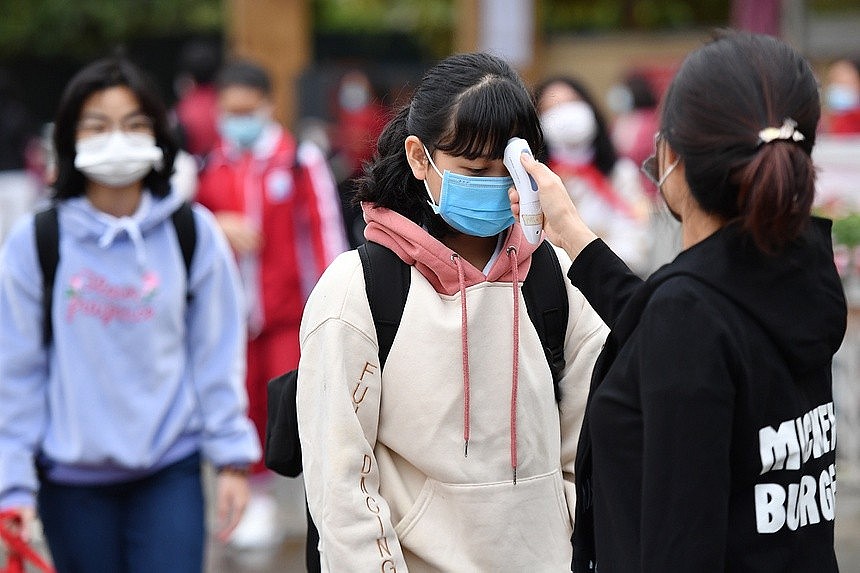 Photo: Zing News
Truong Sa residents get vaccinated against Covid-19
Two vessels carrying two military medical teams of Naval Region 4 and medical supplies set off on November 6 to the island district of Truong Sa, south-central Khanh Hoa province, to vaccinate residents and soldiers there.
All soldiers and people residing in islands of the Truong Sa (Spratly) archipelago, as well as fishermen working in the area will get two full shots.
The vaccination is expected to complete in mid-December. Khanh Hoa to date has administered more than 1.6 million doses of vaccine, with over 930,000 people, or nearly all people aged 18 and above, receiving the first jab.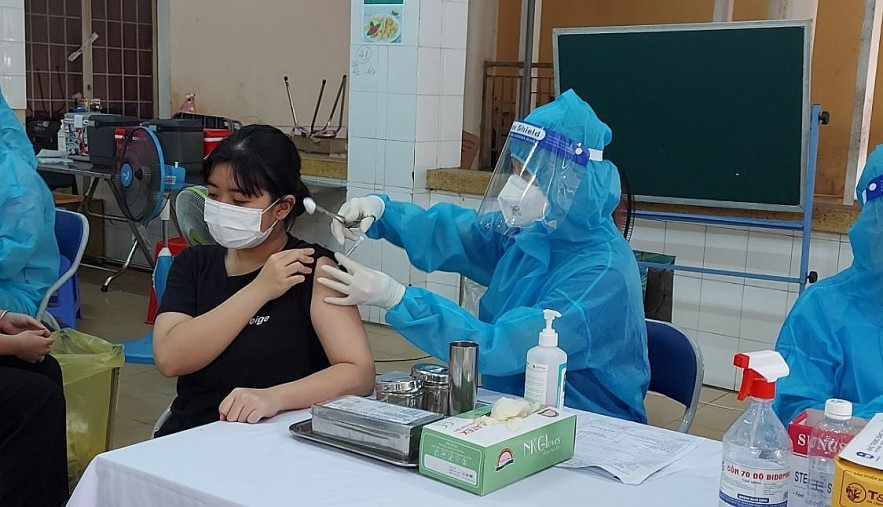 Photo: NLD
Hanoi launches first safety tour in new normal
A safety tour with a combination of automatic audio guides and traditional sightseeing has been launched at the Vietnam National Museum of History. The event was organized by the museum in collaboration with the Hanoitourist Corporation (Hanoitourist) to adapt to the current pandemic and adjust the museum's operations in the new normal.
This tour combines traditional sightseeing with the application of automatic narration technology through scanning a QR code to ensure the safety of visitors in the new normal. To ensure safety, each tour group will have no more than 10 members and they have to keep a distance and do not contact with each other.
Visitors can also admire and learn about three among many rare and precious treasures only at the Vietnam National Museum of History. They are "Ngoc Lu bronze drum" and the golden books and seals - the treasures symbolizing the supreme power of the kings of the Nguyen Dynasty, the last feudal dynasty of Vietnam.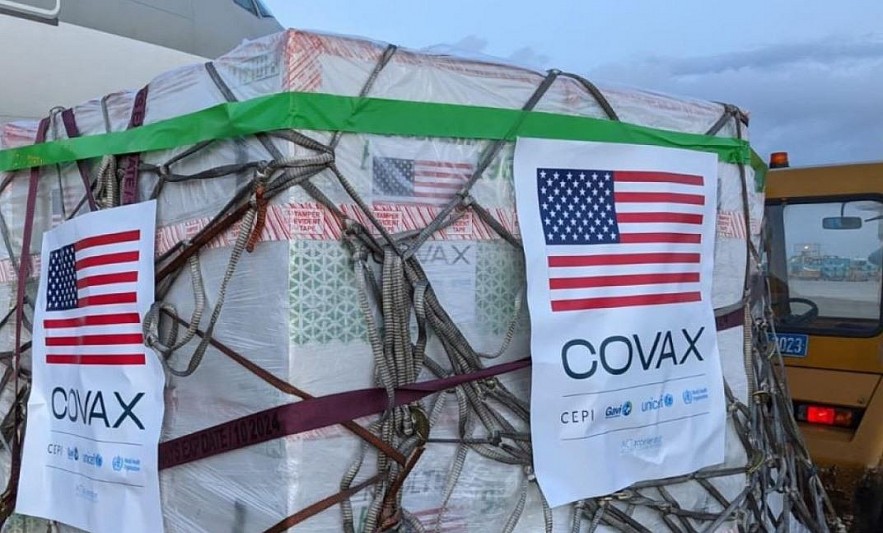 Photo: VOV
US donates additional 1.3 million doses of Pfizer vaccine to Vietnam
More than 1.3 million doses of the Pfizer vaccine donated by the US Government and channeled through the COVAX Facility arrived in Hanoi on November 6. "We are excited to announce the arrival of over 1.3 million doses of the Pfizer vaccine this morning in Hanoi. More are on the way!" the US Embassy in Hanoi said on its Facebook page.
The US has so far donated both Moderna and Pfizer vaccines to Vietnam to help it control COVID-19, adapt safely to, and enter a new normal. The donation also demonstrates the US commitment to support Vietnam in combating the COVID-19 pandemic. Besides vaccine donations, the US has committed US$26.7 million in grants to help Vietnam respond to the pandemic and more than US$1 billion to develop local health infrastructure.
In June, US President Joe Biden pledged to share a total of 80 million doses of the vaccines worldwide. The US said about 75% of the vaccines will be delivered through the COVAX Facility, while the remaining 25% will be distributed directly.
As of 6 pm on November 6 Vietnam has confirmed 961,126 Covid-19 cases since the start of the first outbreak in January 2020, ranking 40th out of 223 countries and territories worldwide. Of the total, 839,101 patients have been discharged from the hospital after making a full recovery from the disease.
Vietnam has also recorded 22,470 deaths, making up 2.4% of the total number of infections. About 88.4 million vaccine doses have been administered nationwide, with 28.1 million people getting their second shot.
Friendship
On March 25, the 92nd anniversary of the founding of the Ho Chi Minh Communist Youth Union took place at the Russian Presidential Academy of National Economy and Public Administration (RANEPA) in Moscow.