Vietnam Covid-19 Updates (Nov. 6): Daily Caseload Hits 7,504, Up Nearly 1,000
As of 6 pm on November 5 Vietnam has confirmed 953,547 Covid-19 cases since the start of the first outbreak in January 2020, ranking 40th out of 223 countries and territories worldwide.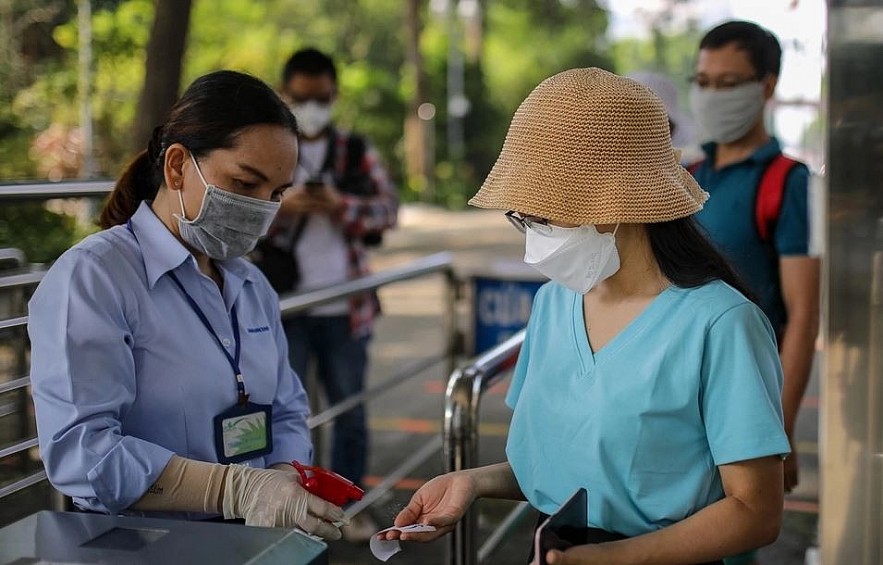 Photo: Zing News
Daily Covid caseload hits 7,504, up nearly 1,000 cases
Vietnam has recorded 7,504 new coronavirus infections in 60 cities and provinces across the country during the past 24 hours, an increase of nearly 1,000 cases compared to the previous day. Official figures released by the Ministry of Health (MoH) at 6 pm on November 5 also showed an additional 704 people have died and 1,941 more patients have recovered from the disease.
Most of the newly-detected infections were registered in southern Vietnam, with Dong Nai reporting 953 cases, followed by Binh Duong 917, Ho Chi Minh City 912, Kien Giang 477, Bac Lieu 468, and An Giang 411. The virus is recurring in many northern localities, with dozens of cases each documented in Ha Giang, Hanoi, Bac Ninh, Bac Giang, Phu Tho, Nam Dinh, Hung Yen, and Quang Ninh.
The MoH's coronavirus update shows the past 24 hours saw 138 cases diagnosed in Ha Giang and 91 in Hanoi. Meanwhile, Bac Giang and Bac Ninh, which were the largest coronavirus hotspots in summer recorded 43 and 46 new cases respectively.
Photo: VOV
Tay Ninh supports Cambodian border forces amid Covid-19
The Border Guard Command in the southern province of Tay Ninh on November 4 presented gifts to the border guard force in Cambodia's Tbong Khmum province in aid of their tasks for border protection and Covid-19 prevention and control. Each of the three gifts presented is worth VND 50 million (US$2,202).
On the same day, the Command presented another three gifts of the same value to the border guard force in Cambodia's Srey Veng province.
Speaking at these handover ceremonies, Colonel Le Hong Vuong, Commander of the Command, said the gifts aim to ease difficulties facing the forces in their pandemic-prevention operations. Vuong noted recently, due to Covid-19, the Tay Ninh province border force did not have many opportunities to meet and interact with their Cambodian counterparts, but their solidarity has been well maintained. He said they have worked closely together in managing and protecting the border and combating all kinds of crimes, especially effectively preventing illegal entry and exit activities and the epidemic from spreading across the border. The official affirmed such cooperation should be sustained and fostered in the time to come to build a borderline of peace and friendship and to overcome the pandemic together.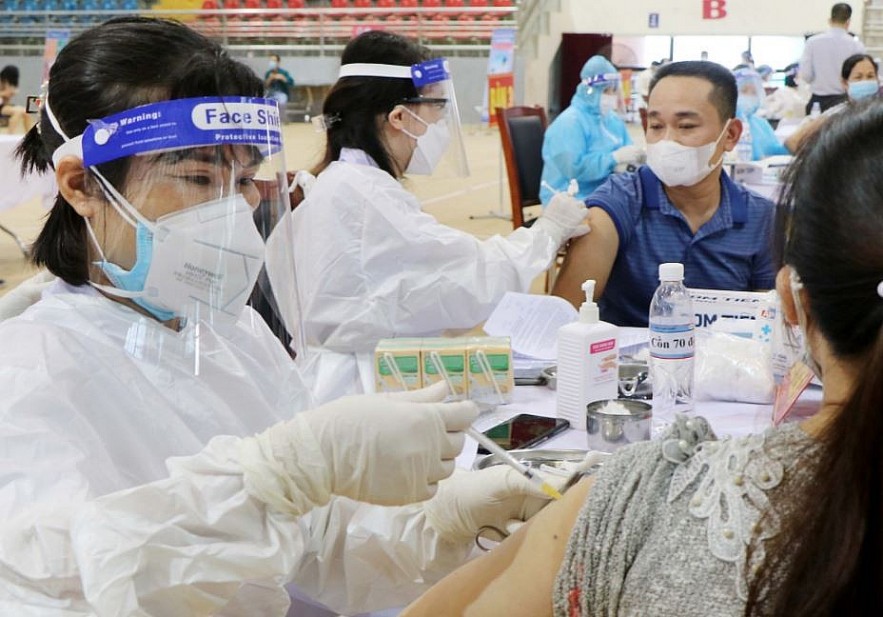 Photo: VNA
Central Highland city in lockdown for Covid-19 tests
The Central highland city of Buon Ma Thuot in Dak Lak province will be temporarily locked down for massive Covid-19 testing after a series of positive cases were detected in the community. November 6 to November 8 will see the city perform mass testing for 294,959 people across 16 out of 21 communes and wards, in order to early detect and separate all F0 cases from the wider community.
The city has so far established a total of 204 teams, with each team taking roughly 500 samples per day. It has also set up four mobile sampling teams to handle cases that record positive rapid antigen test results.
Dak Lak province has recorded a total of 4,706 Covid-19 cases as of 6 a.m. on November 11. Of the figure, Buon Ma Thuot city in the locality with the highest number of infections at 1,088 and is therefore classified as a red zone.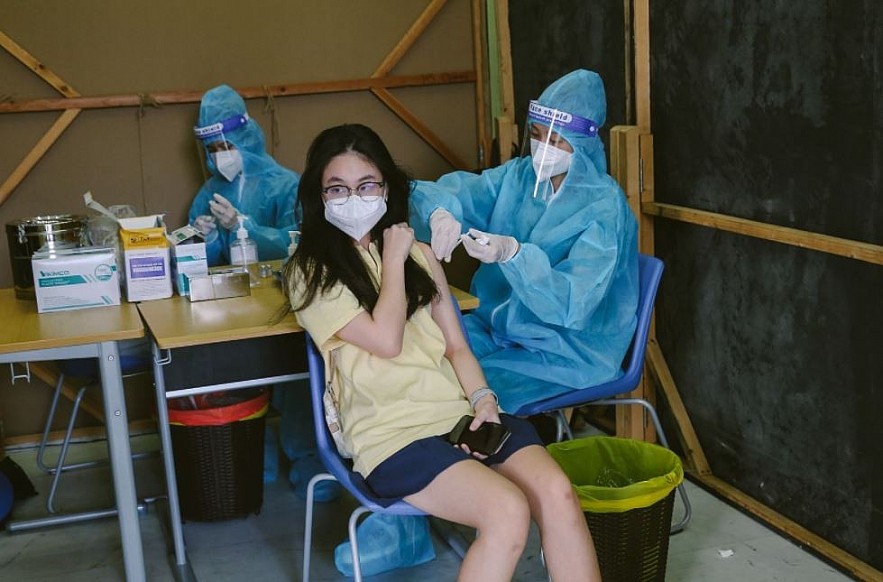 Photo: VNA
HCMC wants to allow foreign tourists without quarantine from December
Ho Chi Minh City, a major tourist destination, wants to allow international tourists in without a mandatory quarantine requirement from December if they possess Covid-19 vaccine passports. The city Department of Tourism has drafted a plan for a three-phase vaccine passport program for tourists from Europe, Southeast Asia, Northeast Asia, Australia, North America, and the Middle East from later this year instead of early next year as previously planned.
In the first phase starting December, tourists who are required to book a tour package with approved travel agencies will arrive by flight or cruise ships and stay at designated hotels and resorts. In the second phase from January, tourists can visit Kien Giang, Nha Trang, Da Nang, Quang Nam, and Quang Ninh after completing a seven-day itinerary in HCMC. In the third phase, the schedule for which has not been disclosed, the city will fully reopen to international tourism.
Earlier tourism authorities had said this year the focus would be on reviving domestic tourism and the city would only consider receiving foreign tourists from next year. The city received over 8.6 million foreign visitors in 2019. In the first nine months of this year, it received 7.7 million domestic tourists.
As of 6 pm on November 5 Vietnam has confirmed 953,547 Covid-19 cases since the start of the first outbreak in January 2020, ranking 40th out of 223 countries and territories worldwide. Of the total, 837,347 patients have been discharged from the hospital after making a full recovery from the disease.
Vietnam has also recorded 22,412 deaths, making up 2.4% of the total number of infections. About 86.3 million vaccine doses have been administered nationwide, with nearly 27 million people getting their second shot.
Economy
India is on track to attract USD 100 billion foreign direct investment (FDI) in the current fiscal on account of economic reforms and ease of doing business, the government said on Saturday