Vietnam Covid-19 Updates (October 13): Daily Tally Lowest In Three Months
As of 6 pm on October 12, Vietnam has recorded 846,230 Covid cases since the start of the outbreak in January 2020, and 841,592 locally acquired infections following the resurgence of the virus in late April 2021.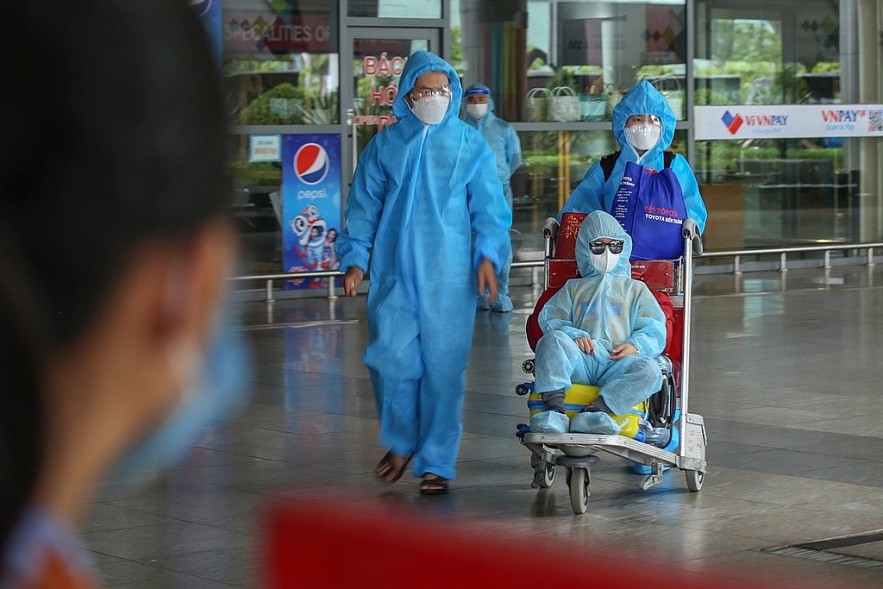 Photo: Zing News
Vietnam's daily Covid-19 tally lowest in three months
The Ministry of Health recorded 2,939 local Covid-19 cases in 43 cities and provinces Tuesday, down 678 against Monday and the lowest in 90 days. Three localities with the highest numbers of cases were Ho Chi Minh City with 1,018 cases, Dong Nai with 501 cases, and Binh Duong with 447 cases.
Meanwhile, Tay Ninh, Bac Lieu, and Gia Lai saw their daily counts increase by 57, 37, and 35 cases to 112, 51, and 48 cases respectively. Ha Nam, the largest coronavirus hotspot in the north, did not register a single new case during the day, though its tally of infections has risen to more than 600.
The ministry also announced 93 Covid-19 deaths Tuesday, including 64 in HCMC and 13 in Binh Duong.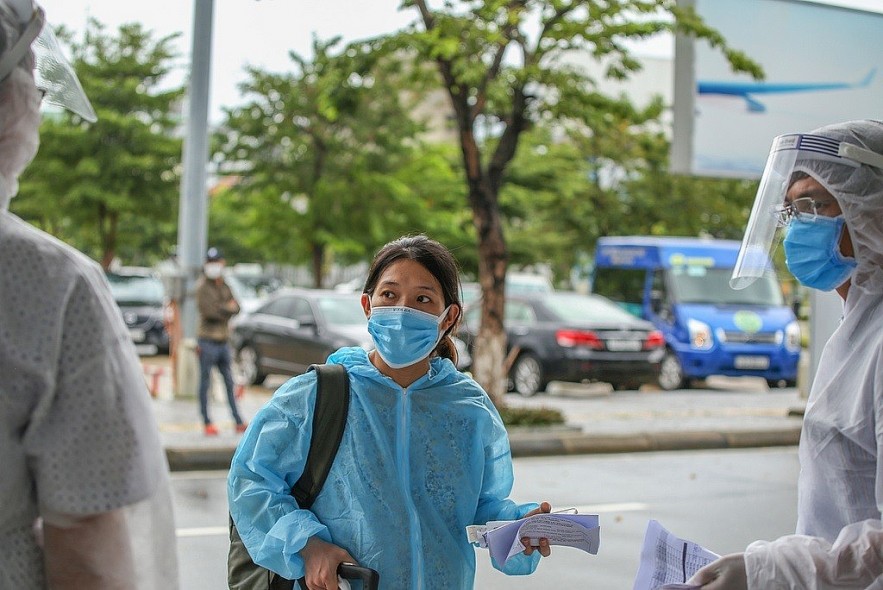 Photo: Zing News
South Korea donates 1.1 mln Covid vaccine doses
1.1 million AstraZeneca Covid-19 vaccine doses gifted by South Korea are expected to arrive in Vietnam Wednesday. This is South Korea's first and largest bilateral vaccine support for partners in the context of a global shortage of vaccines, South Korean ambassador Park Noh Wan told Vietnamese Prime Minister Pham Minh Chinh at a Tuesday meeting. The ambassador said South Korea will continue its medical support, including vaccines, for Vietnam in the coming time.
PM Chinh said Vietnam was promoting vaccine diplomacy to speed up its vaccination campaign to cover the entire population, create a foundation to safely respond to the pandemic, and at the same time, restore production and business to bring socio-economic activities back to normal soon.
He said that he hoped South Korea will continue its support for Vietnam in fighting the pandemic, especially in vaccines and Covid-19 drugs, as well as in developing the pharmaceutical industry and improving local medical capacity. He noted that the two countries were working on resuming commercial flights soon and on recognizing each other's vaccine passports to normalize economic activities, contributing to stabilizing the supply chain.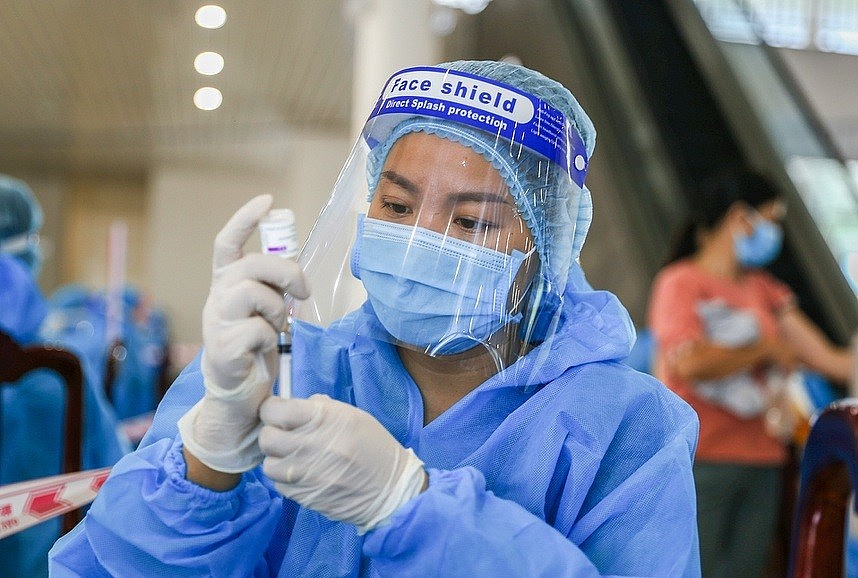 Photo: Zing News
90 percent of firms in Binh Duong expected to resume operation in late October
The southern province of Binh Duong is striving to have 90 percent of its enterprises resume operations by the end of this month, and 100 percent by the end of this year. So far, as many as 4,216 firms have applied for "three on site", "One route, two destinations", and "three green" working models with 444,496 workers. Of them, 2,289 enterprises are in industrial parks (IPs) with 314,354 workers, 69 in industrial clusters with 9,109 workers, and 1,858 outside IPs with 121,033 laborers.
The management board of provincial IPs is stepping up vaccinations for experts and workers. They also established mobile medical stations in IPs to ensure workers' access to medical services as well as safety in production. Secretary of the provincial Party Committee Nguyen Van Loi also committed all possible support to firms to return to work in safe conditions.
The province has basically contained the Covid-19 pandemic, thus enabling production and business activities to gradually resume. However, many firms are facing such difficulties as a shortage of workers because migrant workers had returned to their hometowns during the lockdown period. Rising costs of materials pose another problem.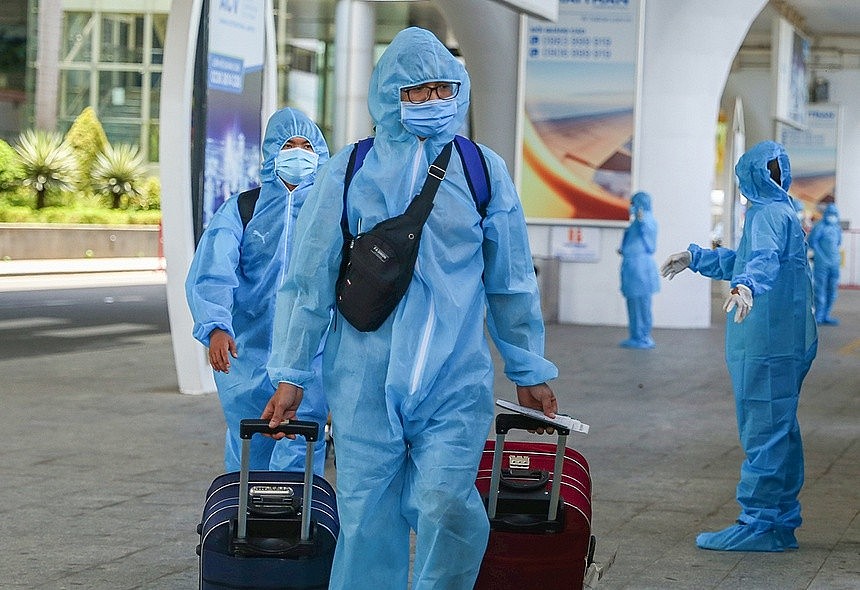 Photo: Zing News
Localities urged to speed up vaccinations against Covid-19
In addition to speeding up vaccinations against Covid-19 in the remaining months of this year, localities must build plans for the inoculation in 2022, Deputy Minister of Health Do Xuan Tuyen has said. The Deputy Minister of Health made the statement during a virtual conference to review the inoculation progress with all 63 cities and provinces held on October 11. Vietnam is projected to need 166 million doses of vaccines in 2022, including those for children between 12 and 18 years old.
As of October 10, Vietnam had received 87.7 million doses of Covid-19 vaccines, according to a report of the Ministry of Health's General Department of Preventive Medicine and the National Institute of Hygiene and Epidemiology. As many as 81.7 million doses have been distributed to localities. To date, nearly 55 million doses have been administered, with some 16 million people fully vaccinated, or 22.1 percent of the population.
Ho Chi Minh City has to date received the highest number of vaccine doses and taken the lead in vaccination coverage. As many as 12.3 million doses have been administered, with 5.3 million people, or 72 percent of the southern hub's population, having received two full shots.
As of 6 pm on October 12, Vietnam has recorded 846,230 coronavirus cases since the start of the outbreak in January 2020, and 841,592 locally acquired infections following the resurgence of the virus in late April 2021. Of the total, 783,278 patients have been discharged from hospital after making a full recovery from the disease.
So far the Covid-19 death toll in Vietnam has risen to 20,763, making up 2.4% of the total number of infections. More than 55.2 million vaccine doses have been administered nationwide, with more than 16.1 million people getting their second shot.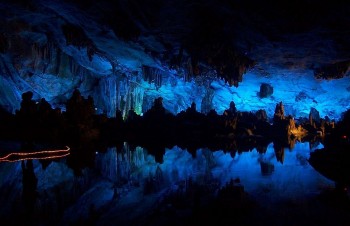 Travel
Caves are the creation of nature, charming any tourists with their mysterious and an air of danger, waiting for humans to explore the deepest secrets inside them. Take a look at these magnificent and beautiful caves around the world that you must visit once in your lifetime.
Viet's Home
According to the AFC official statement, Vietnam striker Nguyen Tien Linh won the AFC International Player of the Week after receiving the most votes out of the remaining nine players.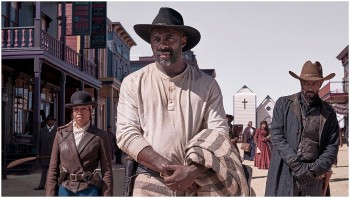 Handbook
November is coming close, and the cold outside makes us want to curl up inside our warm blanket and bing watch our favorite movies or shows. Here is the list of what is coming on Netflix in November, and some of the most expected Netflix originals for you to enjoy.