Vietnam Covid-19 Updates (October 12): 3,619 Fresh Cases, 115 Fatalities Recorded
The national tally now stands at 843,281, including 838,653 cases recorded in the fourth wave of infection that has swept the country since late April.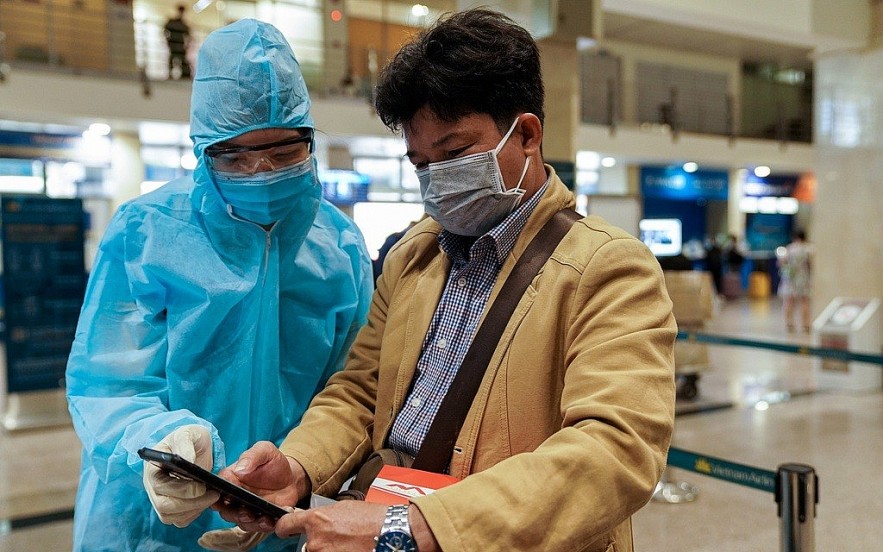 Photo: Zing News
3,619 fresh Covid-19 cases, 115 fatalities recorded on October 11
The Health Ministry confirmed 3,619 new Covid-19 cases across 44 localities on October 11 to increase the total number of infections in the current wave to 843,281.
As the epicenter of the latest wave of infections, Ho Chi Minh City recorded the highest number of cases with 1,527, followed by the southern province of Dong Nai with 499 and Binh Duong province with 446. Furthermore, a total of 115 deaths were added to the national database on October 11, with HCM City and its neighbor Binh Duong suffering the highest number at 75, and 18, respectively.
As of October 10, the country had injected over 54.2 million vaccine doses, with more than 15.58 million people now being fully inoculated.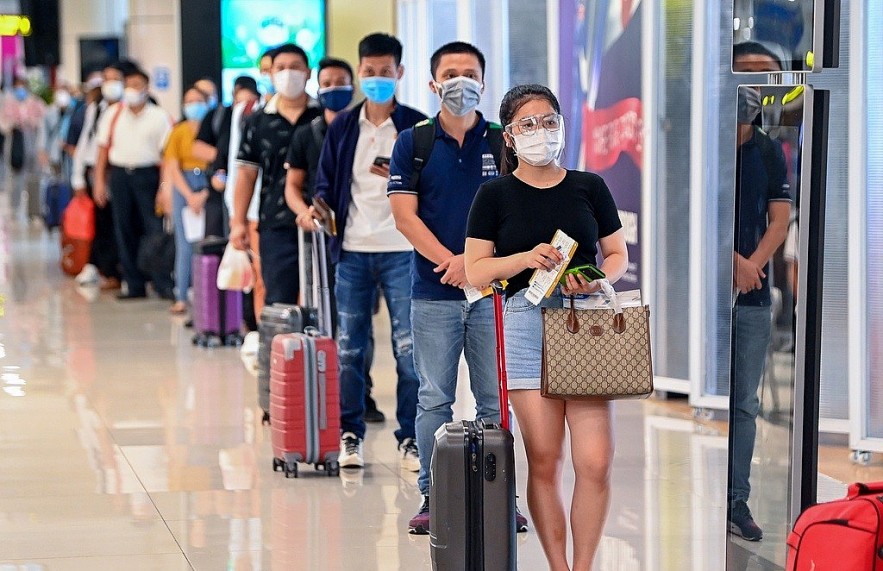 Photo: Zing News
HCM City presents 200,000 welfare bags to disadvantaged workers
The Ho Chi Minh City Federation of Labour together with grassroots trade unions, 21 districts, and Thu Duc city presented 200,000 welfare bags to workers returning to work.
The activity was under the Vietnam General Confederation of Labour (VGCL)'s program to present 1 million welfare bags to trade union members and workers hit by Covid-19 in 25 cities, provinces, and trade unions nationwide.
Since October 1, the municipal Federation of Labour in collaboration with the outlying district of Hoc Mon and trade unions handed over 10,600 welfare bags and 2 tonnes of rice to disadvantaged workers. According to the VGCL, trade unions nationwide have spent over VND 5 trillion (US$217 million) in support of 3.5 million members, workers, front liners, and Covid-19 prevention and control funds since the fourth wave of the pandemic.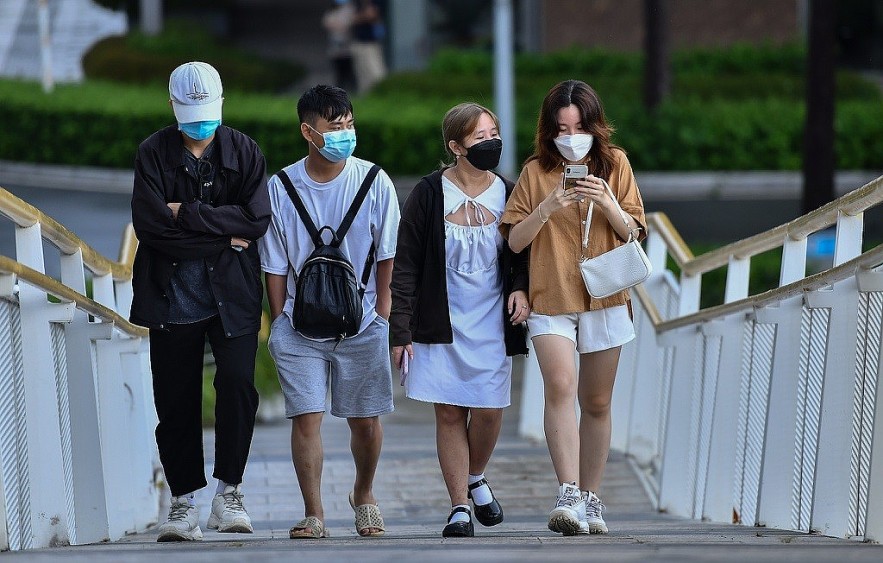 Photo: Zing News
Passengers to several major cities exempt from concentrated quarantine
Passengers from HCMC will not have to undergo centralized quarantine for a week when they travel to Hanoi and Hai Phong, both localities have decided. Instead, passengers from HCMC will only be required to monitor their health at home for seven days in both localities.
Hanoi lifted its quarantine mandate after reaching an agreement with the Ministry of Transport under which only one round trip will operate a day Oct. 10-20 with flights carrying only 50 percent of their passenger capacity. Announcing a similar lifting of the quarantining mandate, Hai Phong said people coming from high-risk areas would have to self-monitor their health for 14 days. They will be tested on the second and seventh days. Those coming from Covid high-risk areas will also undergo 14 days of quarantine at home but will test once after one week.
Local officials said district authorities will compile the list of arriving passengers for monitoring and isolation at home and take responsibility for closely managing and coordinating the collection of samples with the health sector to take samples for testing. The entire cost of transporting passengers to the locality and testing is borne by the passengers.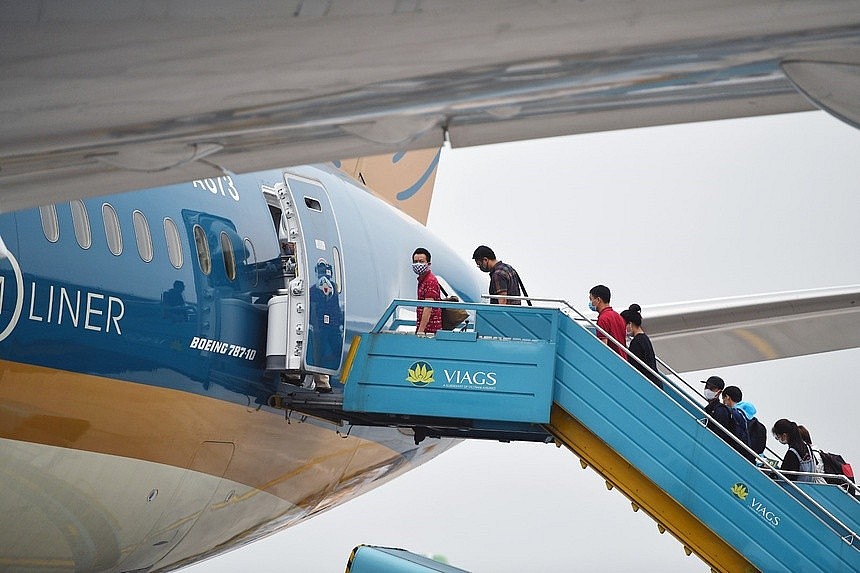 Photo: Zing News
Hanoi announces 20 quarantine hotels for passengers flying from HCMC
Hanoi issued a list of 20 two to five-star hotels designated as quarantine facilities for passengers arriving from HCMC, with prices ranging from VND1.3-6.9 million ($57.22-303.58) a night. The list included three five-star hotels - Hyatt Regency West Hanoi, Sofitel Legend Metropole Hanoi, and Intercontinental Hanoi Westlake, seven four-star hotels, and the rest, two to three-star facilities. If passengers don't want to be quarantined in these designated hotels, they can choose to enter military-run centralized facilities.
Aviation authorities restarted 19 domestic routes from Sunday after two months of suspension. Between Oct. 10-20, there would be one return flight daily between Hanoi and Ho Chi Minh City. To be eligible for flying, passengers should have been fully vaccinated at least two weeks before the flight or recovered from Covid-19 at least six months earlier. Besides, they should have had a negative Covid test within 72 hours, not have symptoms like coughing, fever, shortness of breath, muscle ache, or sore throat, and make a medical declaration.
Passengers from HCMC to Hanoi will have to stay in centralized quarantine facilities or designated hotels for seven days and monitor their health at home the following seven days. Passengers have to pay their own quarantine and testing expenses.
The national tally now stands at 843,281, including 838,653 cases recorded in the fourth wave of infection that has swept the country since late April. The total number of Covid-19 deaths so far stands at 20,670, representing roughly 2.4% of all infections.
A total of 2,549 Covid-19 patients were also announced to have recovered from the virus, thereby bringing the total number of recovered cases to 784,748.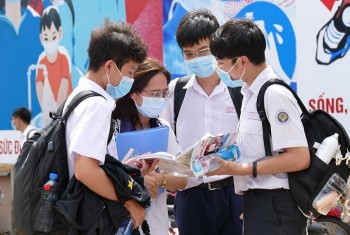 National
About 75 million vaccine doses have been administered nationwide, with nearly 22 million people getting their second shot.