Vietnam Covid-19 Updates (October 26): HCM City Relaxes Further Restrictions
More than 1.12 million vaccine doses were administered in Vietnam on October 24. The country has now inoculated more than 74 million doses of vaccine to date, with over 21.46 million people fully vaccinated.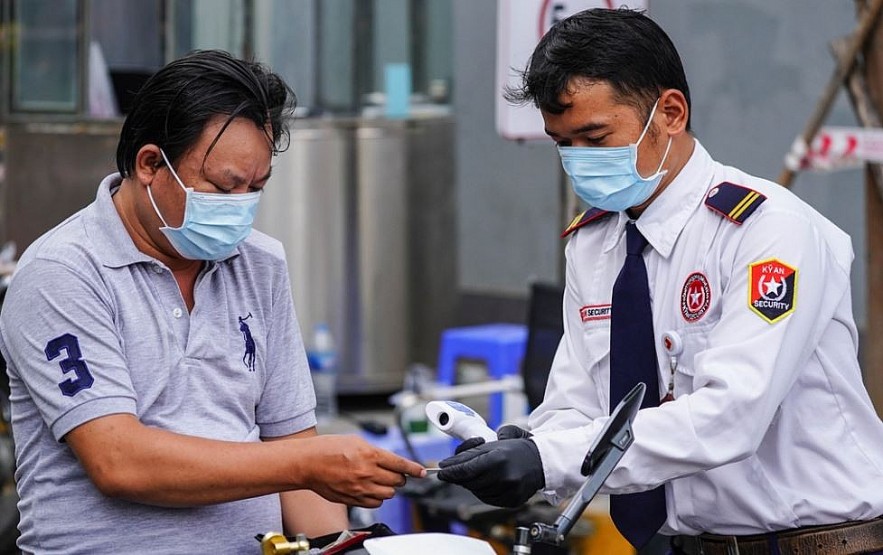 Photo: Zing News
Vietnam reports 3,639 new Covid-19 cases on October 25
The Ministry of Health announced 3,639 new cases of Covid-19, on October 25, along with 65 Covid-19 related deaths. Among these new cases, 19 were imported and 3,620 were local transmissions. Of these, 1,573 were detected in the community.
Ho Chi Minh City remained the locality with the highest number of infections of 969, an increase of three cases compared to the previous day's figure. It was followed by Binh Duong province with 517 cases, down seven cases, and Dong Nai province with 458, up 29 cases. The capital city of Hanoi recorded 18 new cases in the past 24 hours, up four cases.
The 65 Covid-related deaths were in HCM City (40), Binh Duong (11), Dong Nai (7), Tay Ninh (3), Bac Lieu (2), An Giang (1), and Tien Giang (1). The country's death toll is now 21,738.
Photo: Zing News
Vietnam spends nearly 2 billion USD on Covid-19 fight
Vietnam spent VND 45.6 trillion (nearly USD2 billion) from its budget on pandemic prevention and control and supporting people who face difficulties due to Covid-19, as of October 15, according to the Ministry of Finance. Of the amount, VND 22.9 trillion came from the central budget, which was used for procuring vaccines, funding pandemic prevention and control efforts as well as assisting vulnerable people to cope with the pandemic effects.
The remaining VND 22.7 trillion was sourced from the local budget for the work. As of October 15, the total budget revenue reached 83.2 percent of the estimate, with 79.3 percent from domestic revenues, up 5.9 percent year-on-year. Revenue from import-export hit 104.8 percent of the estimate while that from crude oil surpassed the estimate by 135.6 percent.
The total value of taxes, land rental fees, fees, and charges that were exempted, reduced, or extended to support people and businesses in line with the Government's Decree 52 was about VND 95.1 trillion.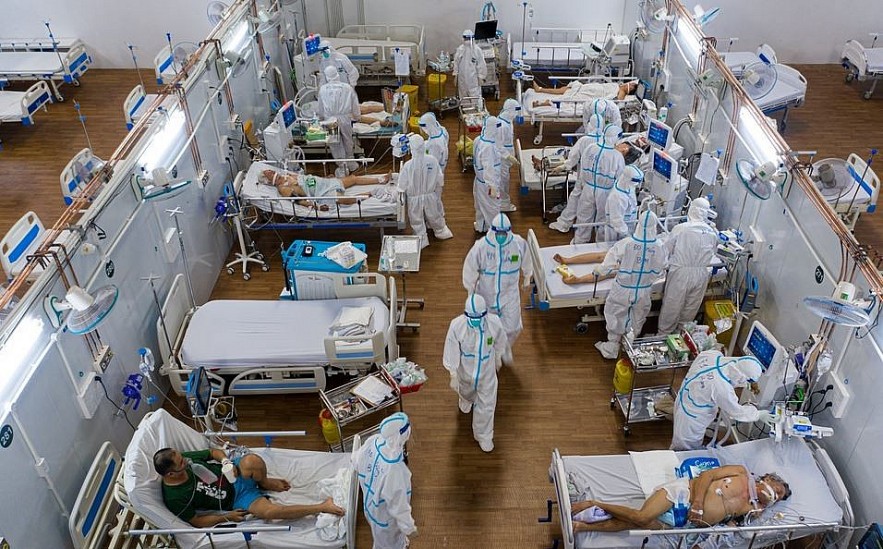 Photo: Zing News
Quang Ninh to resume commercial flights with Ho Chi Minh City from October 27
Flights between Van Don in the northern province of Quang Ninh andHo Chi Minh Citywill be resumed on October 27 after an interruption due to the pandemic. Specifically, from October 27, there will be three flights a week on the route operated by Bamboo Airways, on Mondays, Wednesdays, and Saturdays. The flights will take off at 3.5pm from HCM City and 6.10 pm from Van Don. Vietjet Air will also restart the operation of flights between the two destinations with the frequency of one flight a day from October 31. Flights will take off at 3.50 pm from HCM City and 6.45 pm from Van Don.
To meet the pandemic prevention and control regulations, passengers departing from Tan Son Nhat airport in HCM City are required to have a negative test result for SARS-CoV-2 by RT-PCR method or quick antigen test with validity no more than 72 hours from departure time.
Meanwhile, passengers traveling from Van Don need to meet one of the three conditions, either having been fully vaccinated for over 14 days or having recovered from Covid-19 within the previous six months or testing negative for Covid-19 within 72 hours before departure.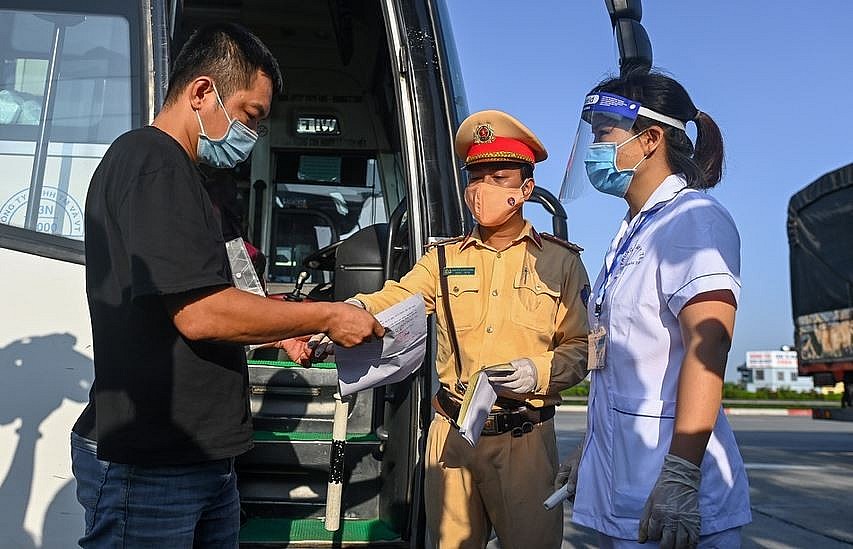 Photo: Zing News
HCM City relaxes further restrictions when at the level 2- medium pandemic risk
HCM City has been assessed as being at level 2, or medium risk of a pandemic, in the four levels of risk under the Government's Resolution 128. Tang Chi Thuong, head of the Department of Health, told newspaper that since it is at level 2, the city would continue to relax restrictions. Thu Duc and the eight districts of Go Vap, Tan Binh, 1, 7, 8, 10, Can Gio, and Cu Chi are at level 1. Districts 3, 4, 5, 6, 11, 12, Phu Nhuan, Binh Thanh, Tan Phu, Hooc Mon, Nha Be, Binh Chinh are at level 2. Binh Tan is at level 3.
The city, at level 2, will allow production, trade, and transportation activities if they meet all safety criteria. Contractors of traffic projects and related works can resume work if they have safety plans in place. Supermarkets, convenience stores, wholesale markets, and commercial centers can reopen on the same condition.
If necessary, the People's Committee will limit the number of sellers and buyers at a time. It also plans to limit the number of participants at religious and amusement places. Educational activities will remain online. The city plans to surveil the outbreak trajectory to detect clusters early and extinguish them rapidly. Patients have been treated safely and effectively thanks to the mobilization of medical stations and teams. The city plans to develop three-tier field hospitals so that patients no longer need to be sent to other hospitals if their condition worsens.
The national tally now stands at 892,579, of which 887,797 are the result of the fourth wave of infections that swept the country since late April. According to the Ministry of Health's report, 3,135 patients nationwide are in serious condition, with 15 on life support (ECMO).
More than 1.12 million vaccine doses were administered in Vietnam on October 24. The country has now inoculated more than 74 million doses of vaccine to date, with over 21.46 million people fully vaccinated.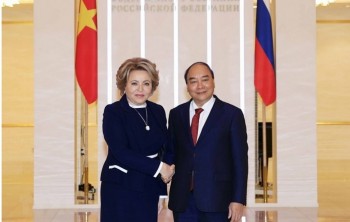 National
The nation always regards Russia as a top priority in the international relation policy and supports Russia with the country's greater role and voice in the region and the world.