Vietnam Covid-19 Updates (October 23): Daily Count Rises Nearly 4,000
As of 6 pm on October 22, Vietnam has documented 881,522 Covid-19 cases since the start of the first outbreak in January 2020, ranking 40th out of 223 countries and territories worldwide.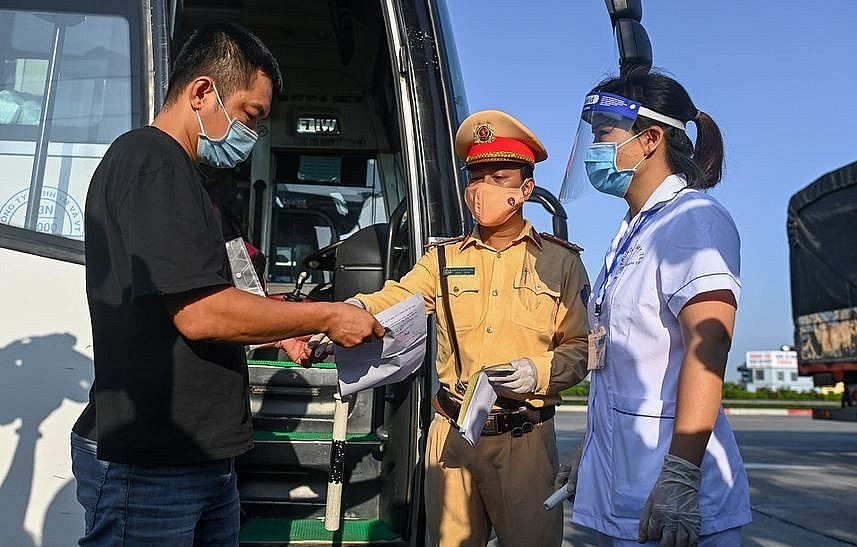 Photo: Zing News
Daily Covid count rises nearly 4,000, over 5,200 patients recover
Vietnam has confirmed 3,977 locally acquired coronavirus cases and seven imported cases in 50 cities and provinces across the country over the past 24 hours, an increase of 349 cases compared to the previous day, the Ministry of Health said in its coronavirus update on October 22. As many as 1,782 cases were recorded in the community through random testing or test screening.
Ho Chi Minh City, the largest coronavirus hotspot in Vietnam, topped all affected cities and provinces in infection numbers, registering 1,205 new cases. It was followed by Binh Duong with 471 new cases, Dong Nai 417, An Giang 220, Soc Trang 148, and Tay Ninh 147, all in the south
Notably, the virus is evolving in a complicated manner in the Central Highlands regions, with the number of new infections increasing sharply to 266 in Dak Lak over 24 hours. Elsewhere, Gia Lai, another locality in the Central Highlands, also recorded 69 new cases. Phu Tho remains the largest coronavirus hotspot in the north as it detected 54 locally acquired infections over the past 24 hours. It was followed by Ha Nam with 21 new cases, Ha Giang 18, Nam Dinh 17, Hanoi 8, Thai Binh 7, and Bac Ninh 5.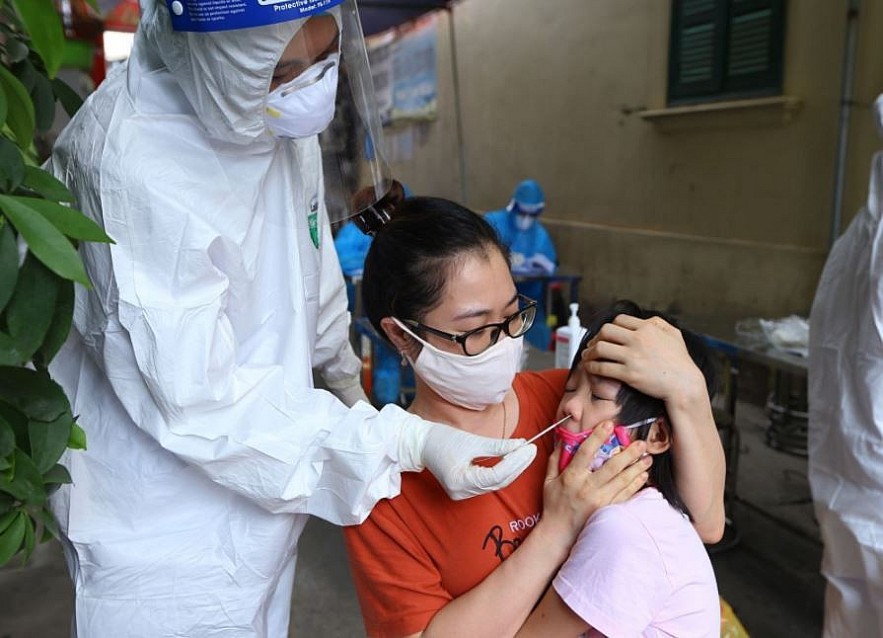 Photo: Baotintuc
Da Nang to vaccinate high school students late this month
Vice Chairwoman of theDa NangPeople's Committee Ngo Thi Kim Yen has asked the municipal health and education departments to build a plan to vaccinate students aged from 15 to under 18 with the Pfizer Covid-19 vaccine on October 26 - 29.
At a meeting of the central city's Steering Committee for Covid-19 Prevention and Control on October 22, she said that according to the education and training department's plan, first-, ninth- and twelfth- graders will go back to school on November 1, with all students following suit on November 8. Yen said the city will receive 100,000 doses of the Pfizer vaccine in the near future.
At the meeting, the committee reported that Da Nang posted no new cases of Covid-19 in the past 24 hours to 1 pm on October 22. As from July 10 to date, the city logged 4,692 infections, with 8,768 people tested for Covid-19 on October 22. Currently, Da Nang has four locations being under lockdown, 55 people returning from pandemic areas put under quarantine at concentrated facilities, and 862 others quarantined at home.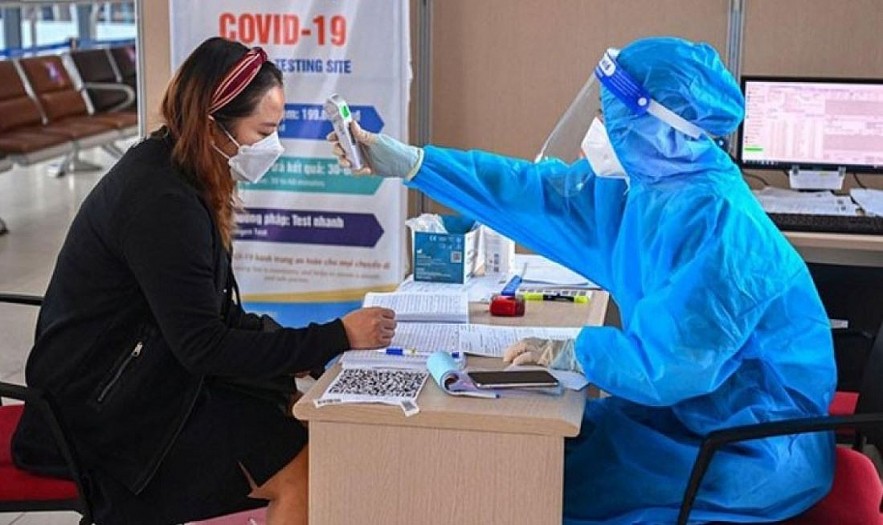 Photo: Baoquocte
Vietnam Airlines operates first flight to Con Dao after social distancing period
Vietnam Airlines on October 22 morning launched its first flight to Con Dao island offshore Ba Ria-Vung Tau southern province after a social distancing period to curb the spread of Covid-19. The flight departing from Ho Chi Minh City was operated by its affiliate Vasco.
Meanwhile, the first flight from Con Dao to HCM City was set to take off later the same day with nearly full seat occupancy. Stringent Covid-19 prevention measures were strictly carried out during the flight.
At present, Vasco is carrying out two roundtrips per day on the HCM City-Con Dao air route and one per day on the Can Tho-Con Dao route, meeting people's travel demand and fostering tourism, trade, and socio-economic development of the island in particular and Ba Ria-Vung Tau at large.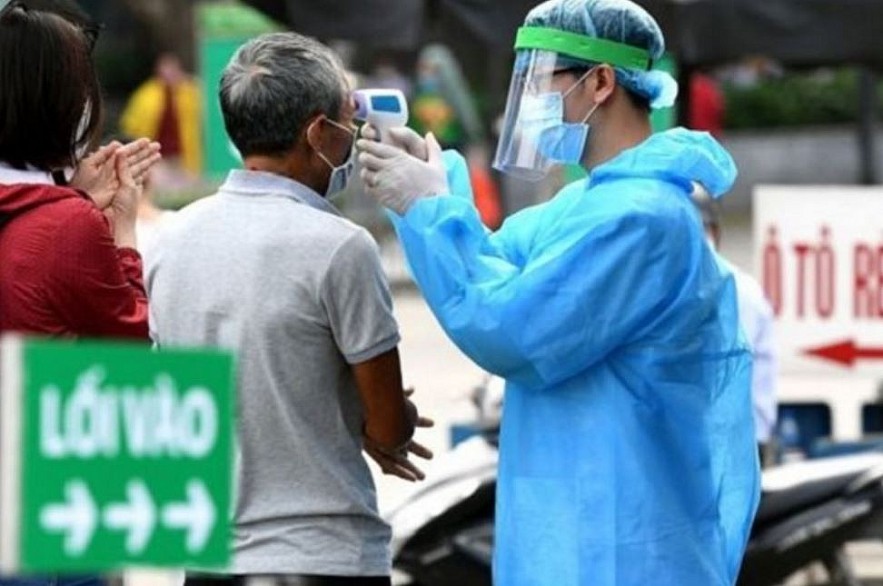 Photo: Doi song phap luat
Vietnam plans to restart international commercial flights later this year
Aviation authorities have outlined a detailed four-phased plan to resume international commercial flights starting later this year to help reboot the tourism industry. In a draft plan sent to the Ministry of Transport on Friday for approval, the Civil Aviation Authority of Vietnam proposed launching pilot flights to carry foreign tourists to some tourist destinations like Phu Quoc, Khanh Hoa, and Quang Ninh during the first phase scheduled to start this quarter.
There would be one daily flight, with around 4,000 to 6,000 tourists allowed to visit the country in the first month, with the flight frequency increasing to two in the next months. In the second phase from next January, aviation authorities want to resume regular commercial flights that only carry passengers who have been fully vaccinated or recovered from the disease.
CAAV eyes the resumption of commercial flights with mainland China, Japan, South Korea, Taiwan, Thailand, Singapore, Malaysia, France, Germany, Russia, Australia, and other markets not included in the list of restricted entry. Each side would operate four flights a week. Passengers are only allowed to commence check-in procedures when they are confirmed to have paid the cost of seven-day quarantine at a designated hotel in Vietnam.
As of 6 pm on October 22, Vietnam has documented 881,522 Covid-19 cases since the start of the first outbreak in January 2020, ranking 40th out of 223 countries and territories worldwide. Of the total, 803,326 patients have been discharged from the hospital after making a full recovery from the disease, including 5,202 recoveries announced on October 20.
The health ministry also confirmed 56 Covid-19 deaths during the past 24 hours, with HCM City and Binh Duong reporting 33 and 7 fatalities, respectively. The October 22 figure has raised the Covid-19 death toll in Vietnam to 21,543, making up 2.5% of the total number of infections.
About 70.5 million vaccine doses have been administered nationwide, with 20.1 million people getting their second shot.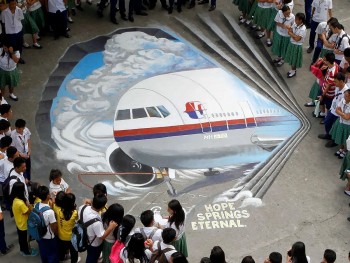 World
The world might never know what really happend when these planes went off the radar. Let's take a look at some of the unsolved mysteries of aircraft disappearances.