Vietnam CPI in April goes down 1.54%, lowest in 2016-2020
The April Consumer Price Index (CPI) in Vietnam announced by the General Statistics Office went down 1.54% compared to the previous month, the lowest level in the period 2016-2020.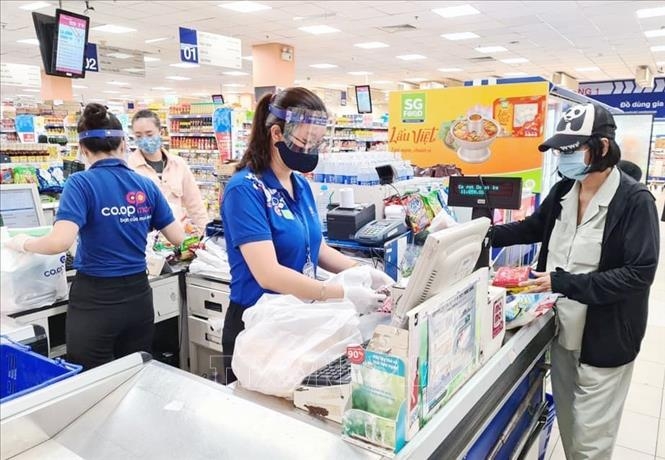 (Photo: Investment News)
The General Statistics Office has officially announced, CPI of April 2020 decreased by 1.54% compared to the previous month. This is the lowest level of CPI in April 2016-2020 period and the main reason is because many countries around the world apply the blockade and social gap to prevent the spread of Covid-19.
These measures have led to a sharp drop in the price of gasoline both in the world and in the domestic market. Meanwhile, in the country, the implementation of Directive No. 16/CT-TTg also caused the price of many non-food and food products to fall.
In April 2020, the total estimated retail sales of consumer goods and services decreased by 26% over the same period last year (the same period in 2019 increased by 10.3%). In the first 4 months of 2020, total retail sales of goods and services revenue decreased by 4.3%.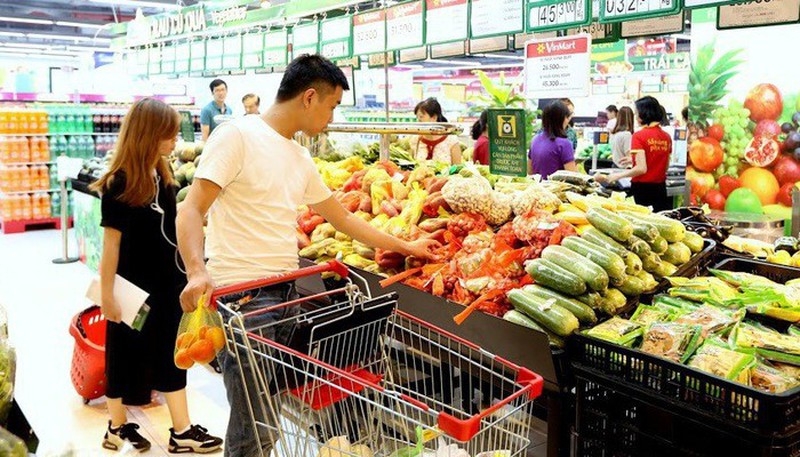 (Photo: Vietnam Daily)
Decreased purchasing power has caused CPI to plummet. According to the General Statistics Office, in April 2020, there were 6/11 commodity and service groups with a reduced price index.
In particular, the transport group decreased the most, with 13.86%, due to the effect of adjustments of petrol and oil price, reported by Investment News.
Housing and construction materials group decreased by 2.33%; culture, entertainment and tourism group down 0.4%; group of garment, hat and footwear decreased by 0.17%; post and telecommunications group down 0.02%; group of other goods and services decreased by 0.13%.
Apart from these discount groups, some food and catering services still go up 0.66%; beverage and cigarette group increased by 0.13%; group of household appliances increased by 0.06%; medicine and medical service group increased by 0.03%. The education group has not changed.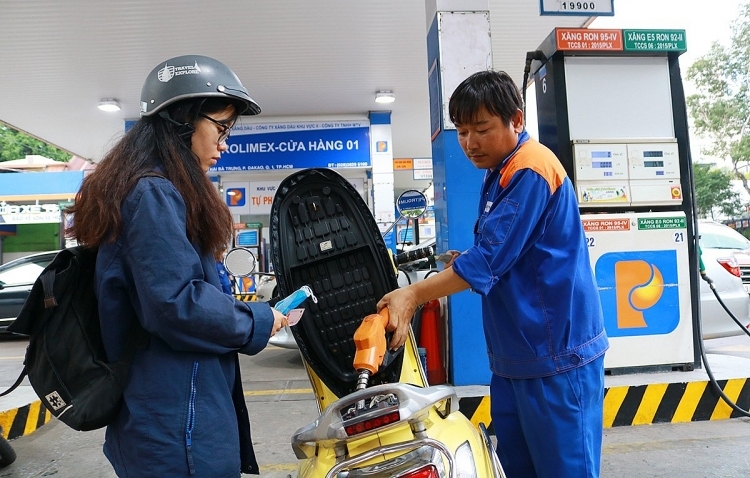 (Photo: Petro Times)
The General Statistics Office also said that the domestic gold price increased because investors are worried that countries would face the economic recession under the impact of Covid-19 epidemic, which led to the demand for safe assets like gold to rise.
Average world gold price in April 2020 increased by 6.74% compared to March 2020. Domestically, the gold price index in April 2020 increased by 0.69% compared to the previous month; an increase of 12.14% compared to December 2019 and an increase of 26.81% over the same period last year, according to Investment News.
Data of the General Statistics Office also shows that, in 4 months, the number of enterprises temporarily suspended business was 22,700 enterprises, up 33.6% over the same period last year. In addition, nearly 14,000 businesses stopped operating, down 19.2%; 5,277 businesses posted notices of dissolution, and 5,776 businesses waited for dissolution procedures with the tax authorities, according to Thanh Nien.
Rural areas had higher reduction in CPI than urban ones because the price decline rate of the transport group at 14.55 per cent in rural areas was higher than the rate of 13.2 per cent in urban areas, while the price growth rate at 0.48 per cent for food in rural areas was lower than the rate of 0.78 per cent in urban areas.
Targets are decided by the National Assembly, in 2020, Vietnam will keep macroeconomic stability, control inflation below 4%. However, at present, the figure is 4.9%.
According to the GSO, core inflation (CPI excluding food items, energy products and commodities under the State management like medical and educational services) in April decreased by 0.15 per cent month on month but increased by 2.71 per cent year on year. The four-month core inflation climbed by 2.96 per cent from the same period of 2019, according to Vietnam News.
Vietnam's CPI up 0.55 percent in May

Vietnam's consumer price index (CPI) inched up 0.55 percent in May, the highest monthly increase since 2012, according to the General Statistics Office (GSO).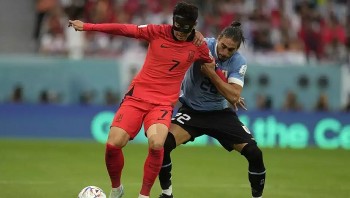 World
Both South Korea and Ghana are searching for their first wins at this year's World Cup. Ghana are facing the prospect of an early elimination from World Cup 2022 Group H when they travel to the Education City Stadium to face South Korea on Monday.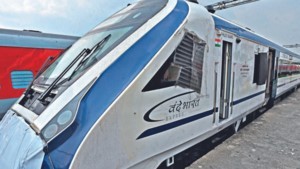 Economy
The Indian Railway department is all set to bring tilting trains in the country by 2025-26. The technology will be used in manufacturing almost 100 Vande Bharat trains. The technology will ​​enable trains to maneuver curves at higher speeds, just as a motorbike on a winding road, reported PTI citing a senior official on Friday. He said 100 of the 400 Vande Bharat trains to be manufactured by 2025 will have this technology.
November 27, 2022 | 20:04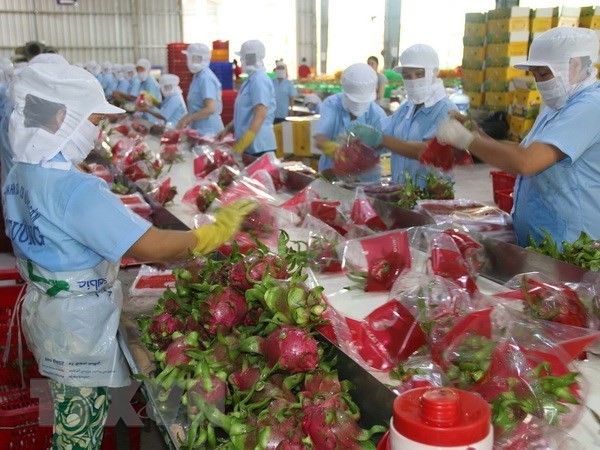 Make in Vietnam
Denmark and Vietnam strengthen cooperation in production, certification and management of organic products
November 26, 2022 | 10:48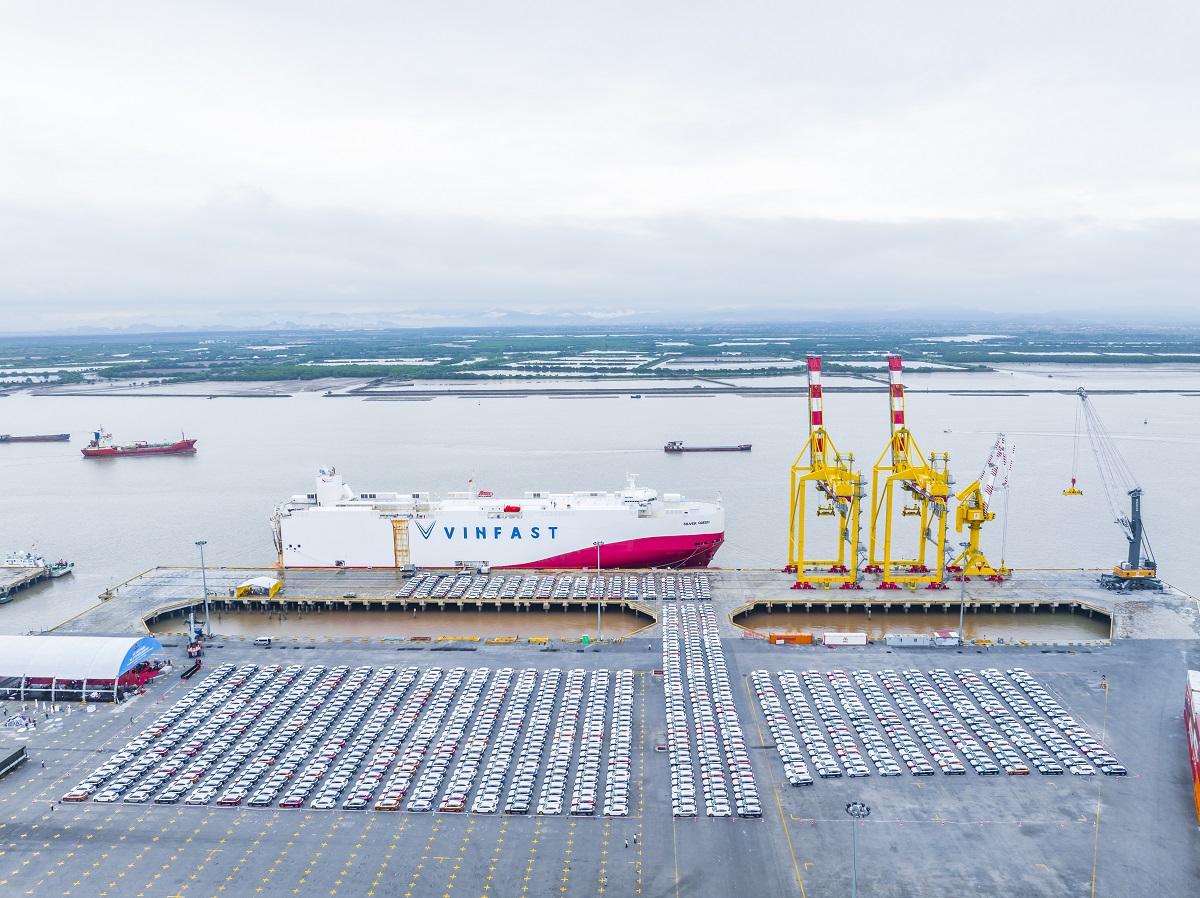 Economy
HAI PHONG, VIETNAM - Media OutReach - 25 November 2022 - VinFast held a ceremony to mark its first batch of exports of smart electric vehicles including 999 VF 8s to international markets. This event is a remarkable milestone in the history of Vietnam's automotive industry as Vietnamese-branded electric cars have officially entered the global market.
November 25, 2022 | 20:30