Vietnam Creates Favorable Conditions for Foreign NGOs
The statement was made by Phan Anh Son, President of the Viet Nam Union of Friendship Organizations at the reception for Surya Deva, United Nations Special Rapporteur on the right to development, in Hanoi on Nov. 7.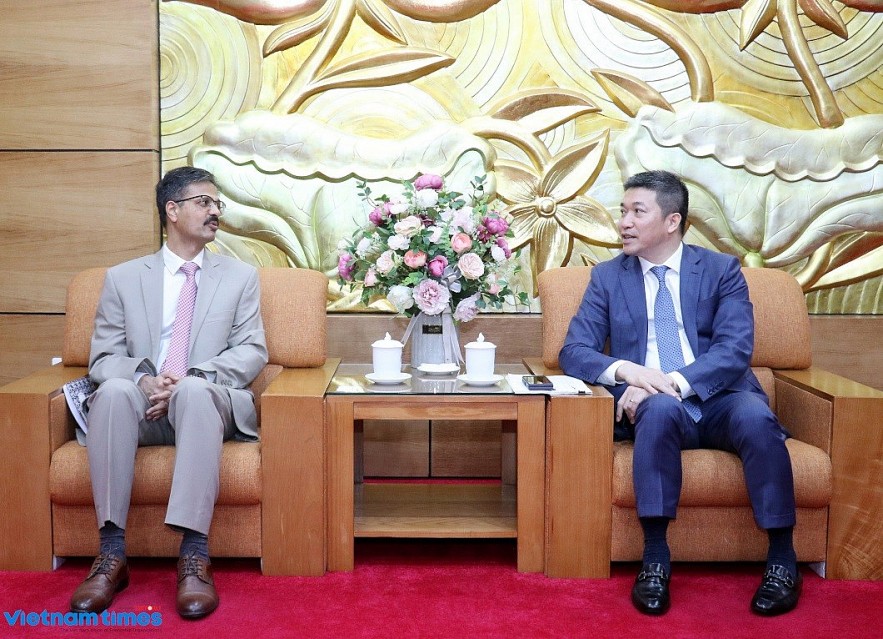 President of the Viet Nam Union of Friendship Organizations received the United Nations Special Rapporteur on the right to development in Hanoi on Nov. 7 (Photo: Thu Ha).
Phan Anh Son said that VUFO and its member organizations actively participate in United Nations mechanisms such as the United Nations Economic and Social Council (ECOSOC), coordinate with the United Nations Development Program (UNDP), participate in the development of the Universal Periodic Review (UPR). Thereby, the VUFO system promotes peace and development, contributing to Vietnam's process to implement SDGs.
Currently, 396 foreign non-governmental organizations from 29 countries are operating in Vietnam. Many of these organizations have been working in Vietnam for more than 60 years, making important contributions to the country's socio-economic development, and accompanying Vietnam towards achieving SDGs. Foreign NGOs operate in many localities and diverse fields, typically public health care, economic development, and overcoming the consequences of war.
VUFO is the standing agency within the Committee for Foreign Non-governmental Organization Affairs (COMINGO), a mechanism established by the Prime Minister to support foreign non-governmental activities in Vietnam. In particular, the People's Aid Coordination Committee (PACCOM), a unit under VUFO, works directly with foreign non-governmental organizations to support them in registering, carrying out administrative procedures, implementing activities, and connecting them with local and Vietnamese partners.
Acknowledging some difficulties and problems that foreign non-governmental organizations face during their operations in Vietnam, VUFO and related agencies are working to promptly reflect and resolve them.
According to Surya Deva, his trip to Vietnam aims to evaluate Vietnam's progress in implementing the right to development, thereby reporting to the United Nations Human Rights Council in September 2024. Surya Deva thanked VUFO President Phan Anh Son for the timely and useful information, assessments, and comments.
The two sides agreed to continue exchanging and sharing information in upcoming cooperation.