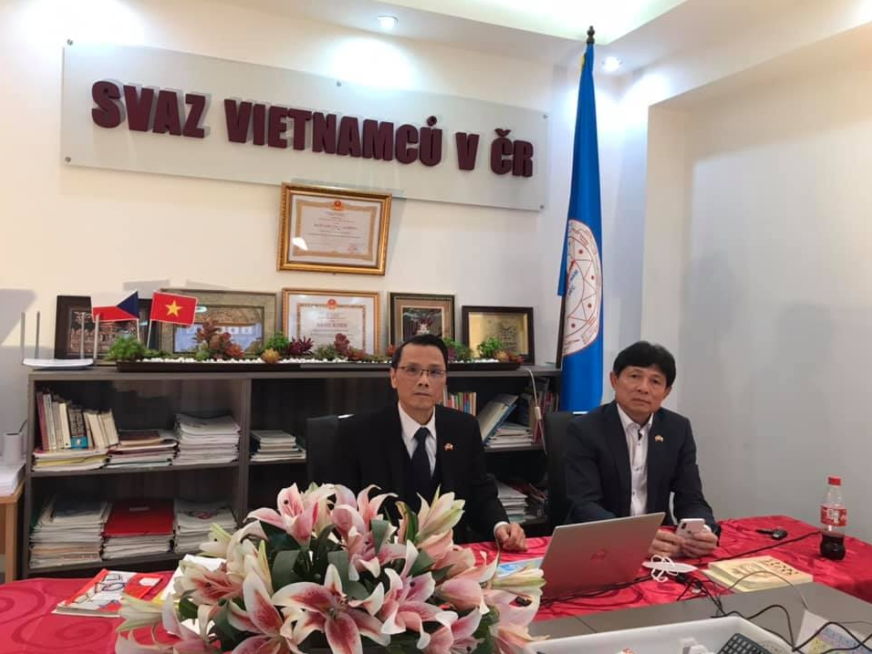 Mr. Nguyen Duy Nghien, President of the Vietnamese Association in the Czech Republic (L)
Speaking at the conference's opening ceremony, Mr. Nguyen Duy Nghien, President of the Vietnamese Association in the Czech Republic said that with the spirit of solidarity, sharing, willing to support, in the past times, the Vietnamese Association in the Czech Republic had led the work of calling for the community to join hand in raising awareness and responsibility, supporting the local authorities to cope the pandemic.
In addition, the Vietnamese community in Czech usually supports, assists people in difficult circumstances, and joins hand with Czech medical institutions in the fight against the pandemic. That action has been acknowledged and highly appreciated. Thanks to the timely information sharing, the pandemic situation to Vietnamese residences has eased the community's stress, enhancing their trust in the association's leaders in preventing and controlling the pandemic.
At the conference, representatives of Vietnamese associations and groups in Czech localities reported pandemic situations, prevention experience in their localities. Besides, they proposed solutions to the remaining problems relating to pandemic prevention, information propagation, and citizen protection in the past times.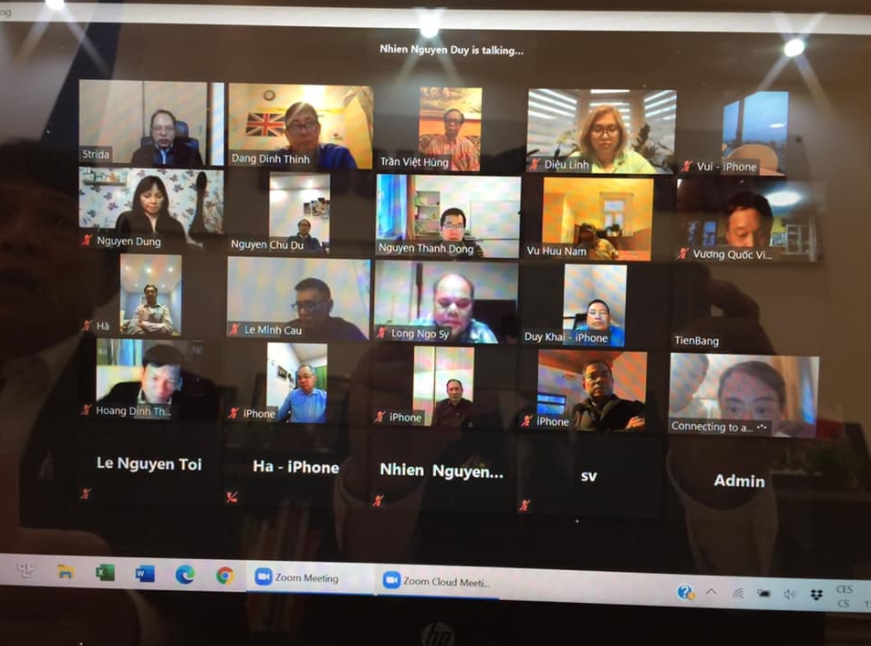 Vietnamese Association in the Czech Republic has recently held an online conference to conclude the 2020 activities, share information about the Vietnamese in Czech.
In his remark, Vietnam Ambassador to Czech Thai Xuan Dung emphasized that COVID-19 prevention work among the Vietnamese community over the past times had gained positive results, especially during the early period. The Vietnamese community in Czech has also actively and positively accompanied and joined hands with the Czech government and people to fight the pandemic. However, due to the prolonged pandemic, negative impacts have been posed on the Vietnamese' lives and works.
Therefore, the Ambassador recommended the Vietnamese continue to comply with the host authorities' anti-pandemic regulations, as well as positively inform each other about the pandemic so that they could timely prepare for bad situations.
Acknowledging the Vietnamese people's thoughts, the Ambassador said that the Vietnam Embassy was positively researching, improving the process of filing procedures, and speeding up the resolution of consular affairs. At the same time, the Vietnamese Embassy in the Czech Republic proposed to the concerned agencies to soon open a direct flight to meet the repatriation need of the Vietnamese community here.
Ambassador Thai Xuan Dung suggested that the Executive Committee of the Vietnamese Association in the Czech Republic should regularly coordinate and promptly propose to the Embassy's community department to solve existing problems so that the Vietnamese people feel secure to do business in the Czech Republic.
Valerie Mai