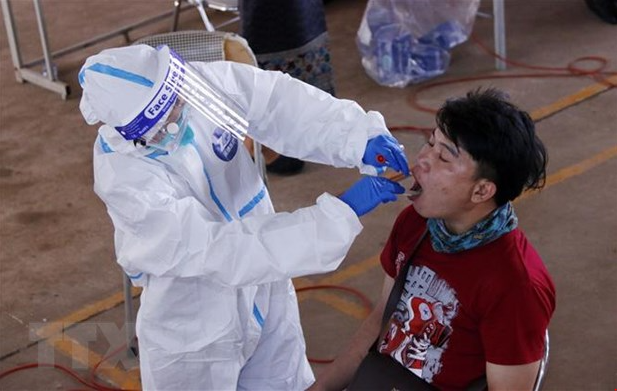 A health worker takes a COVID-19 testing sample in Vientiane. (Photo: VNA)
According to Vietnam Embassy to Lao and Vietnamese Association in Vientiane, currently, the number of Vietnamese in Laos infected with COVID-19 has reached 13, of which 5 are being treated at the Huoi Hong Field Hospital in Vientiane.
According to the Vietnam Embassy to Laos, since April 20, nearly 2,000 Vietnamese people in Laos have applied for exit assistance. All are supported as much as possible by the Embassy and Consulate General so that people can quickly return to their home country according to their aspirations and the law.
According to the Vietnam News Agency reporters in Vientiane, in the context of a double-digit increase in the number of COVID-19 cases in Laos, the Laos Government has announced to strengthen measures to prevent disease spread.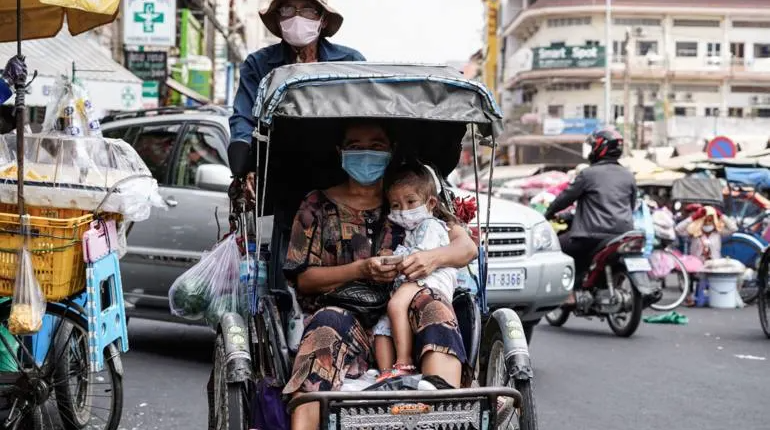 Hanoi has tightened its land borders to prevent illegal entry from Laos and Cambodia. (Photo: Nikkei Asia)
With nearly 500 new infections since the community COVID-19 outbreak that happened on April 20, the Lao government has asked the health sector to urgently check and list the needs of medical supplies, medication treatment, and budget, continue to prepare isolation, treatment, and focus on receiving facilities to conduct consistent nationwide tracing and sampling of those who have been in contact with COVID-19 patients.
The government also requires to ensure the smooth flow of imported goods and inter-provincial traffic to secure the supply of essential necessities for society, allowing provinces to take anti-pandemic measures in accordance with the actual situation.
Up to now, all 18 provinces and cities of Laos have blocked and banned people to leave or enter the area. The Laos Ministry of Health's report on April 27 afternoon said that the preparation of resources to respond to the COVID-19 pandemic has basically been completed, the field hospitals in Vientiane capital were ready to receive patients in cases the number of infection increased.
Valerie Mai