Vietnam expected to put COVID-19 vaccine on human trial in 2021
Speaking at the workshop introducing COVID-19 vaccine in Vietnam on September 30, Acting Minister of Health Nguyen Thanh Long said that by 2021, at least one COVID-19 vaccine producer will carry out clinical trials in the second and third phase.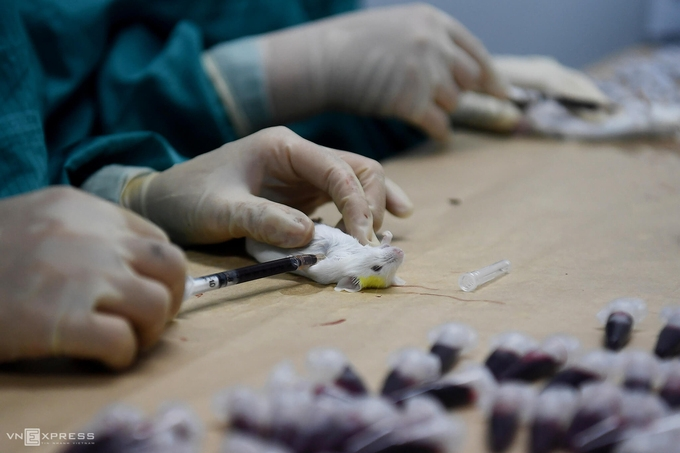 Vietnamese researchers are testing COVID-19 vaccine on mice (Illustrative photo: VNE)
In Vietnam, there are as many as four units are researching and developing Covid-19 vaccines. Ministry of Health has asked them to speed up the process to produce vaccines, VNExpress reported.
"It is expected that in 2021 there will be at least one vaccine manufacturer conducting clinical trials in the second and third phase in Vietnam", Acting Minister of Health Nguyen Thanh Long said.
He did not elaborate when exactly in 2021 COVID-19 vaccine could be tested on human.
The vaccine clinical trial normally goes through three mandatory phases. The test results in previous stages must ensure safety within permissible limits before proceeding to the next stage. Vietnamese COVID-19 vaccine candidates are currently tested on mice.
Long added that Vietnam has stemmed COVID-19. The country has not reported any infectious cases in the community since September 3. Vietnam has actively research to produce vaccines as well as increased access to vaccines of the world.
Vietnam is one of 92 countries engaging in the program "Global Covid-19 Vaccine Access Solution" (Covax Facility) and receives support from the Global Vaccine Alliance (Gavi).
With the goal of delivering 2 billion doses of vaccine to the member states of the Covax Facility by the end of 2021, Vietnam will have the opportunity to get early access with the vaccines.
According to the World Health Organization (WHO), as of September 24, there are 187 Covid-19 vaccines being under study, of which 38 are in clinical trials.
Previously, Vietnam ordered to purchase COVID-19 vaccine from Russia, US and UK.
Vietnam has had 1,094 cases of Covid-19 so far and 35 deaths. But there has been no local transmission in nearly a month.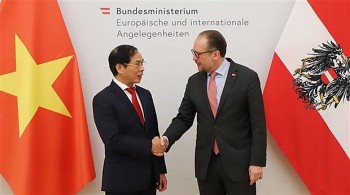 Overseas Vietnamese
Fifty years have passed since the establishment of the relationship, the two countries have enjoyed great strides in bilateral cooperation.