Vietnam Helps Laos Build Village Police Stations
The first village police station built with support from the Vietnamese Ministry of Public Security (MPS) was inaugurated Laos on December 25.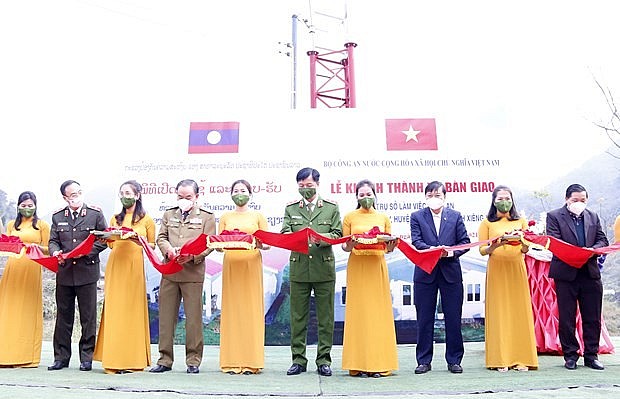 Officers cut the ribbon to inaugurate the station. Photo: cand.com.vn
The station, located in Nonghet village of Nonghet district, Xiengkhouang province, is one of the 287 facilities the MPS is building in the 10 Lao provinces bordering Vietnam, Vietnam Plus reported.
Vietnamese Deputy Minister Lt. Gen. Nguyen Duy Ngoc applauded efforts by the public security forces and administrations of the countries' border provinces to promote the construction and unveil the first station only more than one month since the project began on November 12.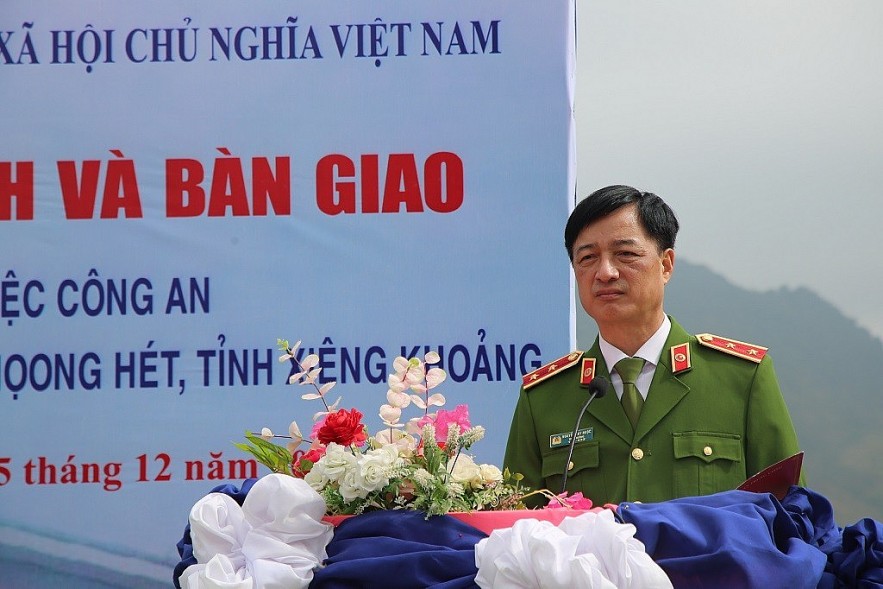 Vietnamese Deputy Minister of Public Security Lt. Gen. Nguyen Duy Ngoc speaks at the inaugural ceremony.
The building of the village police stations comes as part of a document signed in Vientiane on August 9 supplementing the two ministries' cooperation plan.
He asked police of the 10 Vietnamese provinces bordering Laos to work closely with their Lao counterparts to accelerate the construction with the highest quality and put the remainders into use in early 2022 as scheduled.
Lao Deputy Minister of Public Security Lt. Gen. Thonglek Mangnomek described the Vietnamese ministry's assistance in building the village police stations as a demonstration of the close-knit and special ties between the public security forces of the two countries.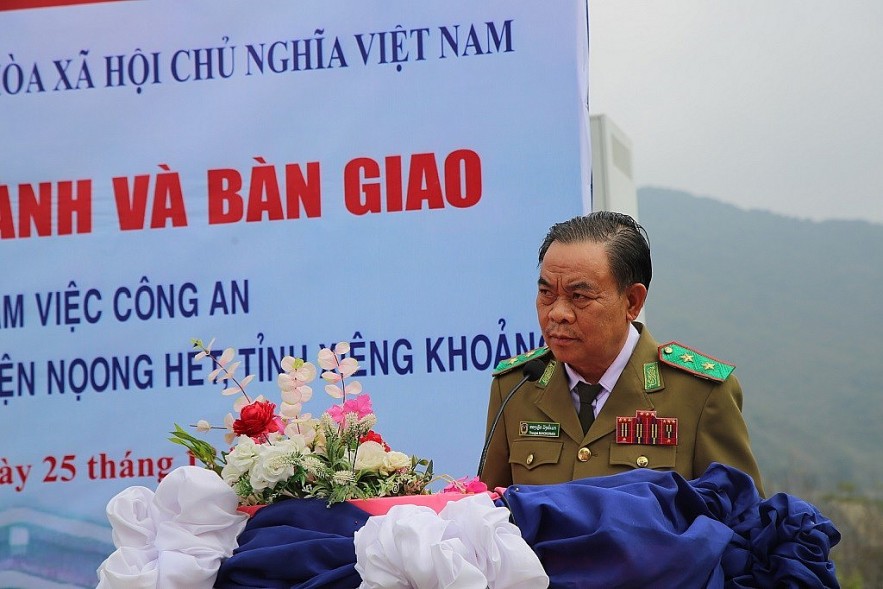 Lao Deputy Minister of Public Security Lt. Gen. Thonglek Mangnomek speaks at the inaugural ceremony.
He affirmed that the stations will greatly help to guarantee security and order in Laos, including in the countries' shared border areas, thereby contributing to peace in each nation, as well as the great friendship, special solidarity, and comprehensive cooperation between Laos and Vietnam.
Earlier this year, the Ministries of Public Security of Vietnam and Laos signed a document of the 2020 Additional Cooperation Plan, the Vietnamese ministry said on its website.
They also reached a memorandum of understanding (MoU) on cooperation in drug prevention and control.
The two documents are expected to serve as a firm foundation for the two ministries to effectively implement other agreements, including the Agreement on the transfer of persons sentenced to prison signed in early 2020; maintain exchange of information and situations related to security and order of the two countries; coordinate to fight activities undermining political security and social order and safety of each country; and prevent and combat transnational crimes, especially drug-related crimes, smuggling and trafficking in women and children./.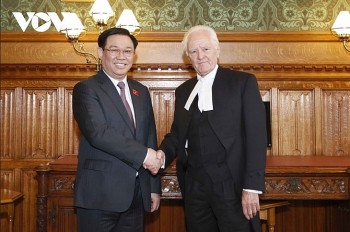 Friendship
Vietnam is willing to create all favourable conditions for investors of the UK to operate in the Southeast Asian country, National Assembly (NA) Chairman Vuong Dinh Hue told UK Secretary of State for International Trade Anne-Marie Trevelyan during their meeting on June 29 (UK time).