Vietnam improves ranking on the intellectual property index
Vietnam has earned a higher score in the International IP Index 2021 for reaching a trade agreement with the E.U. last year.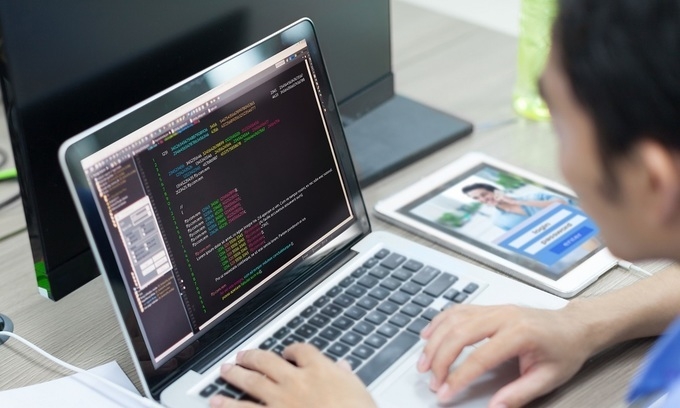 Vietnam jumps one notch to ranked 41st in the International IP Index 2021. Photo: Shutterstock/ProStockStudio.
According to the intellectual property (IP) index, released by the U.S. Chamber of Commerce Global Innovation Policy Center (GIPC), the country's score increased from 36.62 percent (18.31 out of 50) last year to 37.49 percent (18.74 out of 50), reported by VNE.
Vietnam ranked 41st thanks to the EU-Vietnam FTA
The annual ranking maps the IP ecosystem in 53 economies, representing over 90 percent of global GDP, by using 50 indicators across nine categories - patents, related rights and limitations; copyrights, related rights, and limitations; trademarks, related rights, and limitations; design rights, related rights, and limitations; trade secrets and the protection of confidential information; commercialization of IP assets; enforcement; systemic efficiency; and membership and ratification of international treaties.
Out of the nine indicators, Vietnam performed best in the international treaties category and worst in design rights.
Vietnam has moved up a notch to be ranked 41st, thanks to 0.5 points increase in the Post-TRIPS (Trade-Related Aspects of Intellectual Property Rights) FTA indicator.
The center said the reason why it gave Vietnam a higher score is because of the EU-Vietnam FTA that took effect on August 1 last year, saying this agreement helps with growing integration into international IP platforms.
Even though the report lauded Vietnam for having basic IP protection and enforcement framework in place, it also noted some weaknesses, including inadequate protection of life science patents with a challenging enforcement environment, lack of measures to address online infringements, and high physical counterfeiting rates and online infringement.
It praised Vietnam for making efforts in drafting legislation to align its IP Law with both EU FTA and CPTPP (Comprehensive and Progressive Agreement for Trans-Pacific Partnership) to fulfill treaty obligations, quoting the drafted IP Law "strengthen the protection of copyright online as well as improve the technological protection measure and digital rights management environment."
Over the last year, transparent and predictable intellectual property rights have also fostered unprecedented levels of highly successful public-private sector collaborations.
The international IP system gave the innovative scientific community the capacity to respond to the global pandemic, said David Hirschmann, president and CEO of GIPC.
Countries with the most effective IP ecosystems as measured by the 2021 Index become trusted partners in our mission to develop, manufacture, and distribute the solutions needed to defeat COVID-19 in record time. Now is the time to build greater international consensus and capacity on IP, to enable all countries and the next generation to build a sustained economic recovery through ingenuity, Hirschmann said.
As society adjusted to living through a global pandemic, intellectual property (IP) played an essential—if oftentimes underappreciated—role in the creation and development of solutions to combat COVID-19. In this context, being able to measure how equipped economies are to generate and safeguard innovation and creativity is more important than ever before.
The 2021 Index illustrates that economies with the most effective IP frameworks are more likely to achieve the socio-economic benefits needed to combat COVID-19, including greater access to venture capital, increased private sector investment in research and development, and over 10 times more clinical trial activity. Over the last year, transparent and predictable intellectual property rights have also fostered unprecedented levels of highly successful public-private sector collaborations according to The Global IP Center.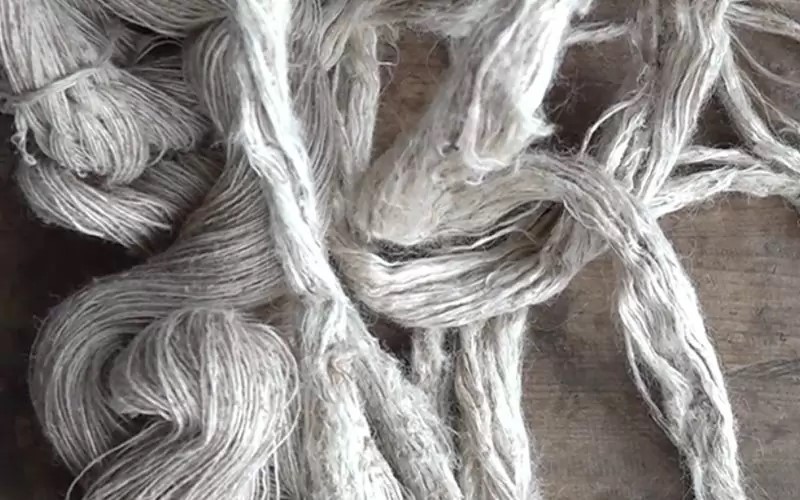 Economy
Nettle plant has traditionally been used to make ropes, jackets, bags and blankets among others. The practice of making yarns from nettle plants lost its popularity in many parts of the country after cotton became easily available. But in Lauri Gewog of Samdrup Jongkhar, people are not only keeping the tradition of producing nettle yarn alive but also making a good income from its sale.
March 28, 2023 | 16:00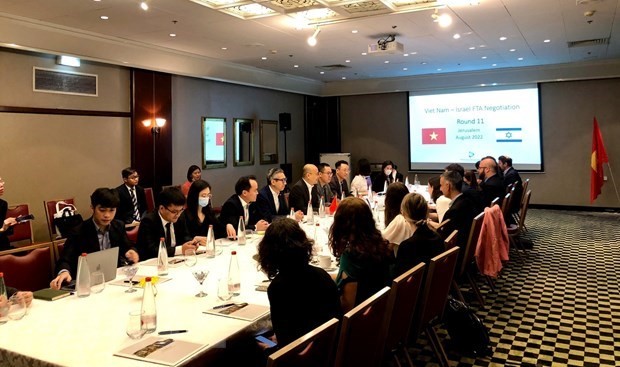 Economy
The signing of Vietnam - Israel Free Trade Agreement will open up many opportunities for Vietnamese businesses, and also new challenges when approaching this market.
March 28, 2023 | 15:15