Vietnamese family in Oakland violently robbed at home
A Vietnamese couple from Oakland had much of their life savings stolen and their home ransacked after they were tied up by robbers in front of their 7-year-old daughter.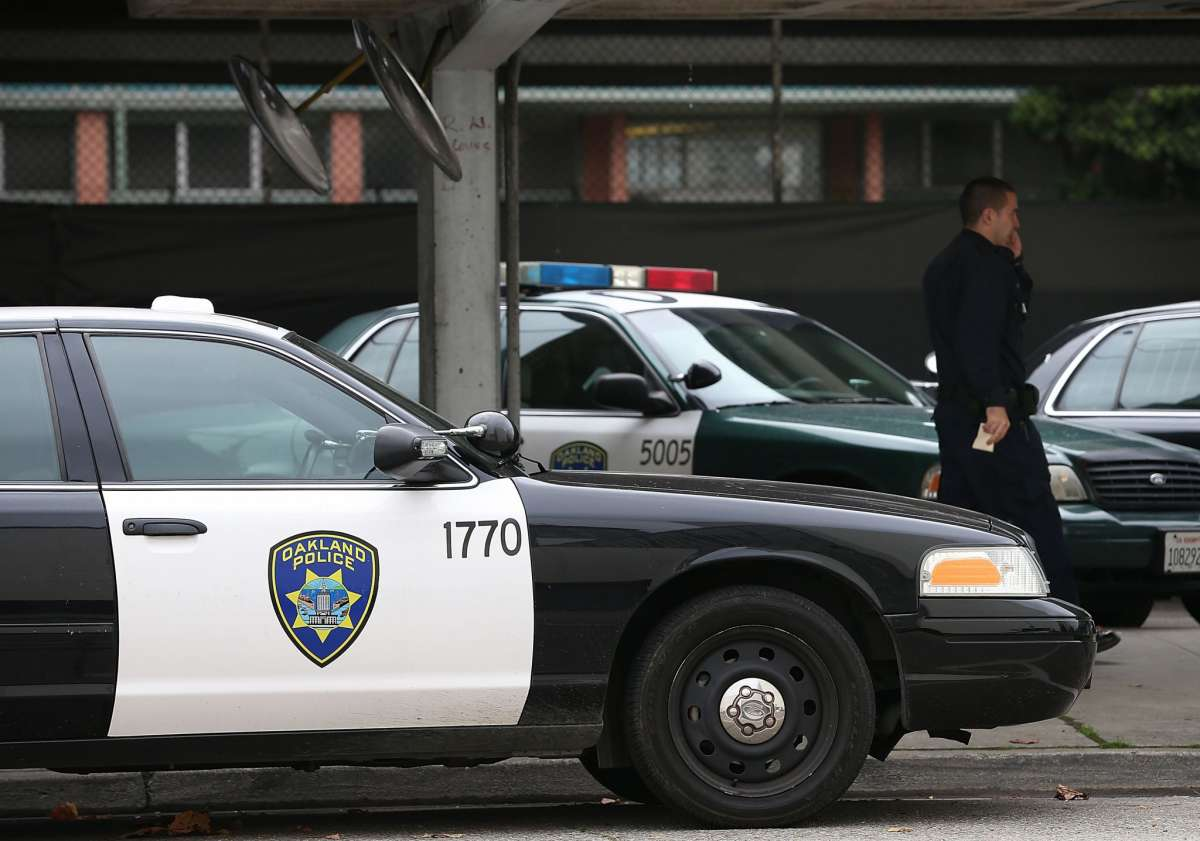 An Oakland Police officer walks by patrol cars at the Oakland Police headquarters on December 6, 2012 in Oakland, California. Photo: Justin Sullivan/Getty Images
Dressed in khaki and pink, wearing a Hello Kitty necklace, 7-year old Amy recalls the terrifying on March 30 night she heard a loud "bang" coming from the back of her parent's home.
"I'm scared they're going to come back though and I don't want them to come back," she was cited by ABC7 News as saying. The 7-year-old can no longer sleep after that night when four men broke in through the back door window just after the family came home from temple.
"They said if you do anything the first person I shoot will be your daughter."
Roseni, who doesn't want to use her last name out of fears of retaliation, says the robbers tied her and her husband up and then attacked.
"They punch him in the mouth and his teeth bleeding...his neck," said Roseni.
They also forced Amy under a blanket as they went from room to room leaving practically no item untouched.
Everything from Amy's brother's sneaker collection to the bangles off Roseni's wrist was pilfered. Roseni pushes up one sleeve to show the dark purple bruise where each of her seven bracelets was pried off.
The most heartbreaking of all for these Vietnamese immigrants: much of their life savings was stolen.
This crime happens at a time when Asian Americans in the Bay Area and around the country are feeling targeted. Roseni says at least three families along her street have been robbed or attacked in recent months.
Just this past week, ABC7 News anchor Dion Lim was alerted to multiple robberies in Oakland and San Francisco, including one involving a 72-year old Chinese man who was robbed of $17,000 in camera equipment while taking photos near the Embarcadero.
The only thing that kept Roseni from breaking down during her ordeal was what one assailant whispered in her ear.
"Don't worry we won't kill or rape you we just came here for the money. You know that COVID-19 right? We have no jobs, we have no money, that's what's making us do this."
When asked if it sounded like an apology of sorts, Roseni nodded her head.
"Yeah, that's why I feel better. At least he has a human heart."
As this family deals with the monumental task of putting their home and lives back together, a message to law enforcement: pay attention to Asian American victims. Here is their message to the robbers.
"Please don't come back here again. You already got what you want, leave us alone for our life," says Roseni as she shakes her head.
Little Amy has something to ask of the men who came into her house too.
"I want them to be nice and not rob people. They can get their own money by making a job," the 7-year-old said.
Vietnamese in US rattled by rising hate crimes against Asians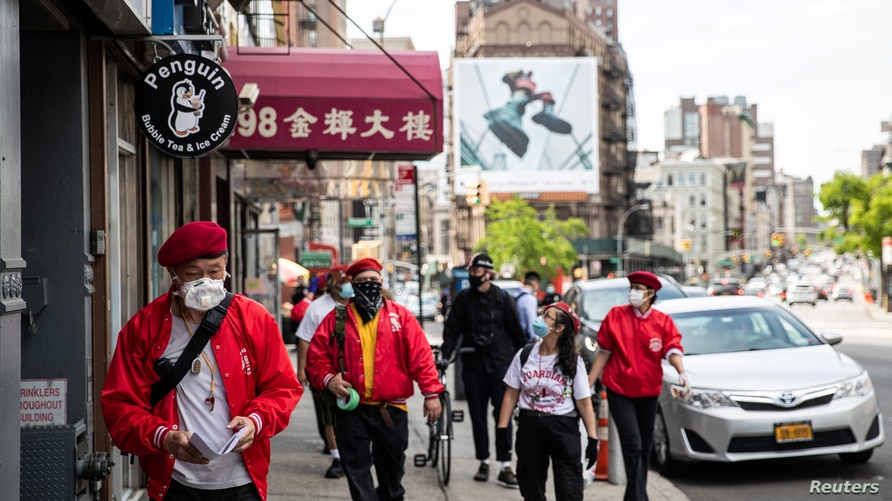 Wally Ng, a member of the Guardian Angels, patrols with other members in Chinatown in New York City, New York, U.S., May 16, 2020. Photo: Reuters.
Attacks on Asian-Americans in the U.S. for 'causing' the Covid-19 pandemic are worrying the Vietnamese community there, VnExpress reported.
Walking their dog after dinner has always been a favorite daily activity of Tho Pham and his wife, a Vietnamese couple who live with their 39-year-old son in Garden Grove City, California.
But not in the last few months as the wave of anti-Asian violence and harassment has terrified him.
"I do not dare go out without my children because I am afraid someone will knock me to the ground or stab me to death just because I am Asian," he laments, adding that the hate crimes have disrupted his daily life.
Many other Vietnamese share his apprehension, especially older people.
Violence and hatred directed at Asian Americans, which also includes mugging, have surged across California since the beginning of the Covis-19 pandemic as Asians are blamed for its origin in Wuhan, China.
Videos of an Asian woman being punched in the face on a subway platform and a Thai man being pushed to the ground in San Francisco have sparked fears, and the Vietnamese community is traumatized.
Hoai Nguyen, a housewife in San Jose, home to the largest Vietnamese population in America, says: "It is annoying and scary when you go out and have to keep looking behind your back to see if you are being followed by someone suspicious."
She has been called "coronavirus" several times while walking and shopping, but she had not expected the discrimination and hatred to turn violent and even murderous.
Last month the Vietnamese community in San Jose was shocked after a 64-year-old woman was robbed in front of Dai Thanh Supermarket during the Lunar New Year holidays.
Nguyen says with a sigh: "I cannot do that (go out) on my own because they may kill me. How weak I am and how cold-hearted those people are."
Since older people are targeted, no one is comfortable letting their parents or grandparents go out alone though the first month of the lunar new year is typically filled with activities like meeting relatives and going to pagodas.
This year most had a subdued New Year also because of the pandemic.
Hong Nguyen, who is always accompanied by her children on the streets in Oakland these days, says: "It should be a time for celebration, we should meet our families and friends instead of being targeted or attacked."
White House announces new measures to counter anti-Asian violence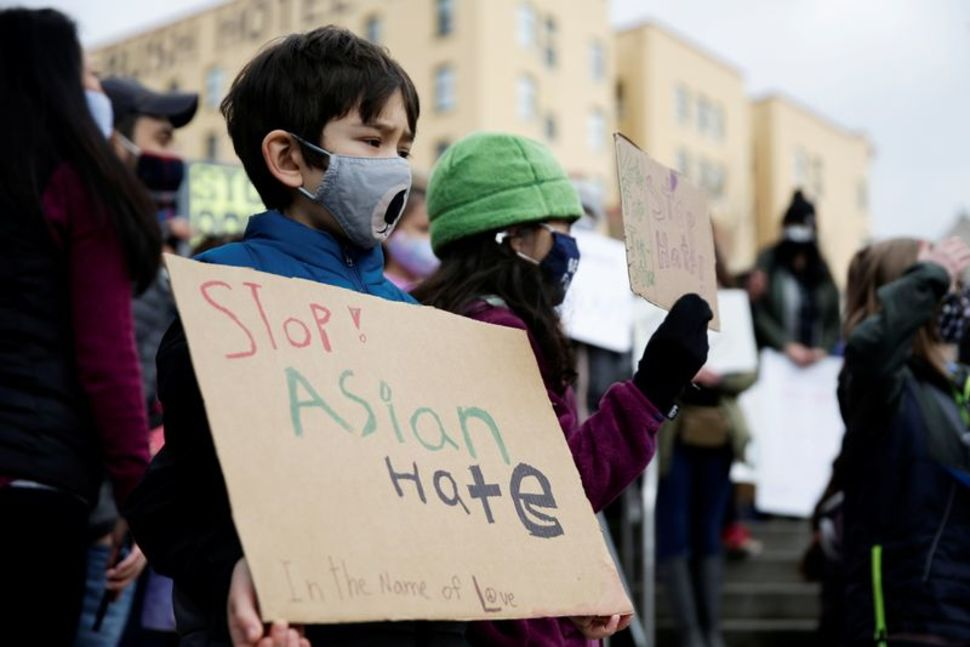 Zander Peterson, 8 and Aria Mingus-Shah, 8, hold signs during a "Kids vs. Racism" rally against anti-Asian hate crimes at Hing Hay Park in the Chinatown-International District of Seattle, Washington, U.S. March 20, 2021. Photo: Reuters
The Biden administration on March 30 announced a set of measures responding to rising anti-Asian violence, including deploying $49.5 million from COVID-19 relief funds for U.S. community programs that help victims, Reuters said.
White House officials said in a statement that the Department of Justice is also focusing on a rising number of hate crimes targeting Asian Americans.
"We can't be silent in the face of rising violence against Asian Americans," Biden wrote on Twitter. "These attacks are wrong, un-American, and must stop."
The measures come after a shooting in Atlanta earlier this month left eight people dead, six of them Asian-American women.
The shooting stoked fears among those in the Asian-American Pacific Islander community, which has reported a spike in hate crimes since March 2020 when then-President Donald Trump began referring to the novel coronavirus as the "China virus."
Biden's new steps include $49.5 million of pandemic relief funds for "community based, culturally specific services and programs for survivors of domestic violence and sexual assault" as well as a new task force dedicated to countering xenophobia against Asians in healthcare.
The Justice Department is also planning new efforts to enforce hate crime laws and report data on racial crimes, the statement said./.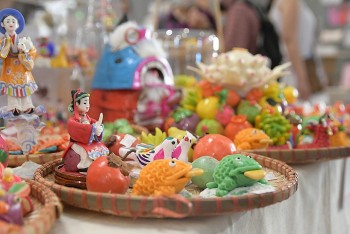 Handbook
This event will be an opportunity for cultural exchange between Hanoi locals and expats, and it will also be a real family event.