Vietnam In Top 10 IT Product Exporters Globally
According to Ministry of Information and Communications, Vietnam is among the world's 10 leading exporters of electronic products, ranking second for smartphones and ninth for software outsourcing.
The news, as reported by VOV News, was unveiled by Deputy Minister of Information and Communications Phan Tam at an information and communication technology (ICT) investment promotion forum held in Da Nang on November 30.
Tam said the country currently boasts 58,000 ICT enterprises and is hopeful of bringing the figure up to 100,000 by 2025.
The ICT sector's goal is to transform the Vietnamese market from a destination for outsourcing and assembling to a product manufacturer and service provider, stressed the official.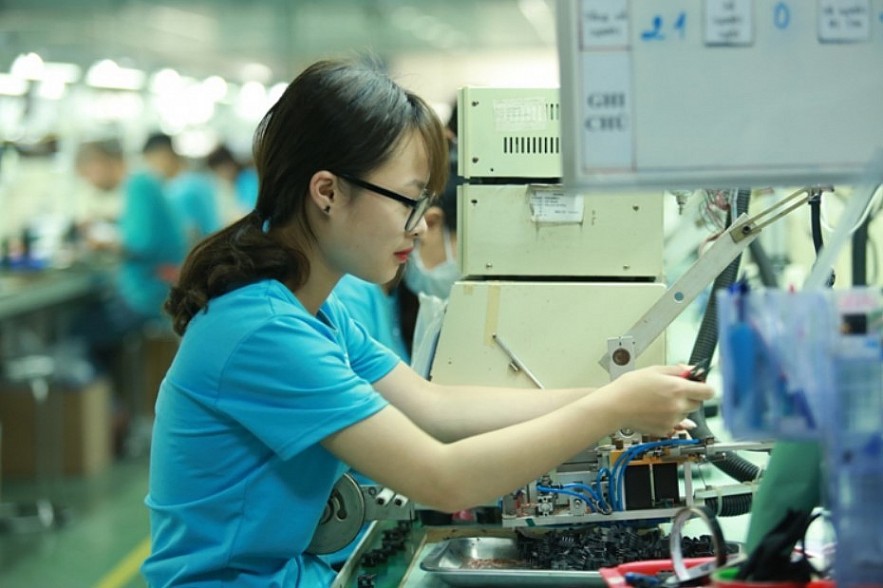 Electronics production at Quang Minh industrial park in Me Linh district, Hanoi. Photo: Pham Hung
The domestic ICT sector earned US$124.6 billion in revenue last year, with its growth rate in the 2015 - 2020 period averaging out at 15.2% annually, making it one of the economic sectors with the fastest growth rate.
Most notably, information technology products, especially smartphones and computers, were among the top 10 largest Vietnamese export groups in 2020, contributing to the country's hardware and electronics trade surplus of more than US$15 billion.
According to Hanoi Times, in order to further support local electronics industry, the Department of Industry called for greater protection measures for the consumer electronics market against trade fraud, fake and smuggled goods; finalize legal framework for production and distribution of made-in-Vietnam products.
"Supporting policies are needed for potential domestic firms in electronics sector to become industry-leaders, especially in consumer electronic products," the agency suggested.
"Local enterprises need to enhance competitiveness to ensure greater integration into global supply chains and better taking advantage of free trade agreements that the country is a part of, including the EVFTA," it said.
Workers manufacture electronic components at the Japan-invested Canon Electronics Vietnam Company Limited at Pho Noi A Industrial Park in Van Lam District, Hung Yen Province. (Photo: VNA)
In the 2010-2019 period, the export growth of Vietnam's electronics averaged over 50%, with the turnover of US$87 billion in 2019. This puts Vietnam as world's 12th largest exporter of electronic products and the third in ASEAN.
Electronics was among a handful of sectors posting export turnover of over US$5 billion in the January-March period. Upon breaking down, exports of phones and parts rose by 9% year-on-year to US$14.1 billion, or 18% of total exports, while electronics, computers and associated parts surged by 31% to US$12 billion.
Despite complicated developments of the COVID-19 pandemic, Vietnam is still chosen by many foreign investors as a destination to build production bases, especially in the electronics industry, according to Fitch Solutions.
Notably, Samsung Group of the Republic of Korea has so far invested over 17.5 billion USD in Vietnam, and regularly accounts for more than 20 percent of Vietnam's total export turnover through its main products of high-end mobile phones and electronic components.
Recently, as vietnamplus reported, Panasonic has moved its refrigerator and washing machine factory from Thailand to Vietnam. This move showed that Vietnam has become the main electronics manufacturing hub in the region.
Meir Tlebalde, Deputy Director of KPMG Tax and Advisory Limited, said northern localities stand out with their strategic locations adjacent to China, convenient transport systems, and lower industrial land rent.
The North will soon become a main production centre, attracting more and more multinational corporations to Vietnam, she noted.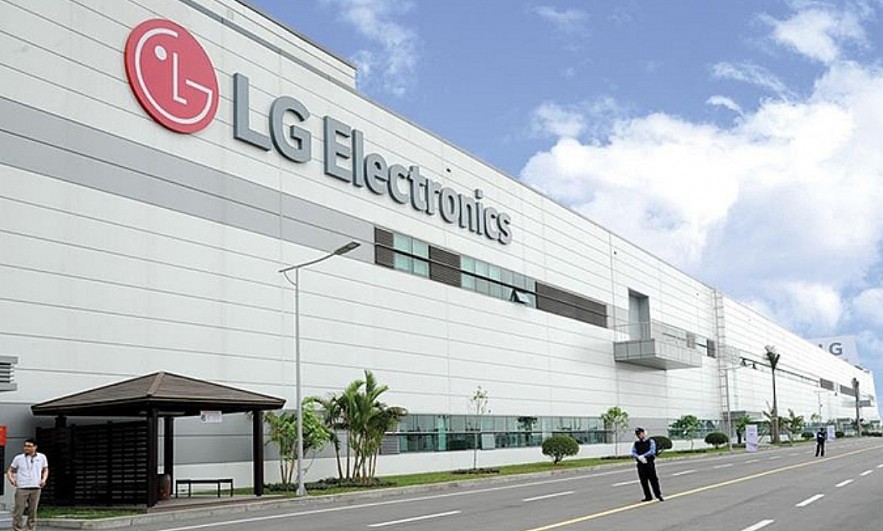 The LG Electronics factory in Trang Due Industrial Park in Hai Phong City, northern Vietnam. Photo courtesy of LG Vietnam.
According to Vo Sy Nhan, Managing Director of GNP Yen Binh Industrial Centre in Thai Nguyen province, the recent entry of large electronics manufacturers into the Vietnamese market will inevitably lead to the participation of supporting producers.
Economic experts said that the important factor attracting multinational electronics corporations is industrial parks (IP), noting that most IPs have favourable geographical locations that are easily accessible to transport and logistics systems.
Giant electronics companies are looking for IPs with an area of more than 1,000 hectares and synchronous infrastructure systems in Vietnam, they said.
The Vietnamese Government has approved the expansion of more IPs to meet investment needs in the short and medium terms