Vietnam, India cooperate in supply chains post COVID-19
Vietnam and India boast huge potential for trade cooperation across spheres, particularly in technology, mechanics, machinery, and joining the global supply chains following the COVID-19 pandemic, heard a conference on September 22.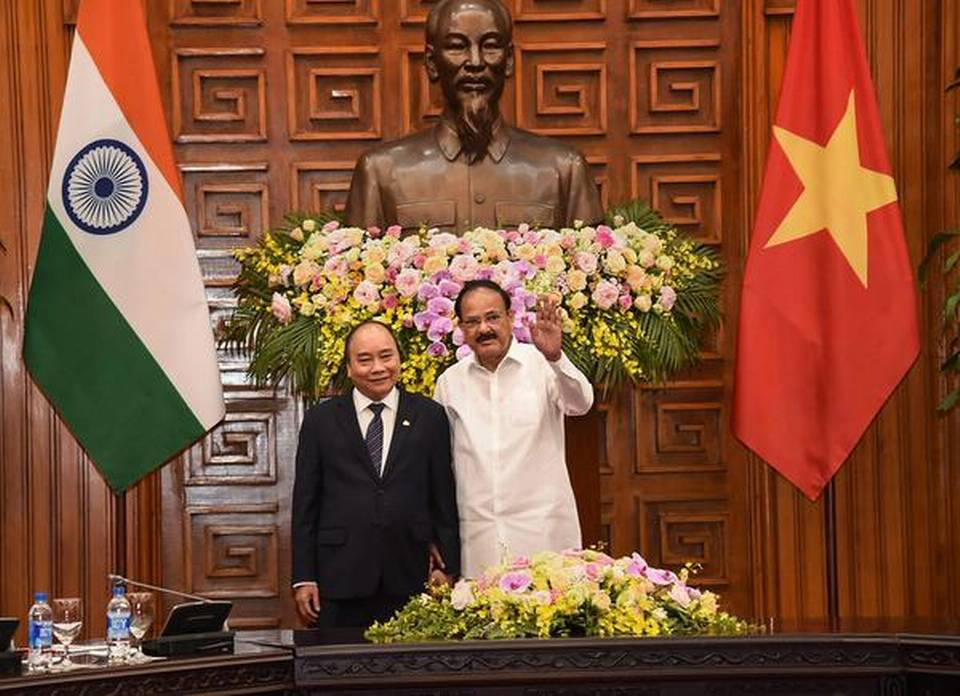 Prime Minister of Vietnam, Nguyen Xuan Phuc and Vice-President M. Venkaiah Naidu in a meeting in 2019. Photo: thehindu.
The conference was held online by the Vietnam Chamber of Commerce and Industry (VCCI) and the Engineering Export Promotion Centre (EEPC) of India.
EEPC Chairman Mahesh Desai said Vietnam is one of the major markets in India's Look East Policy, lauding Vietnam's high economic growth rate and dynamic and diverse development, which has helped the country become an attractive destination for investors.
Both Vietnam and India have paid attention to technologies and production, and aim to integrate more deeply into the global supply chains.
Vietnam is an important trade partner of India and their bilateral trade stood at nearly USD 14 billion last year having nearly doubled from USD 7.8 billion three years ago.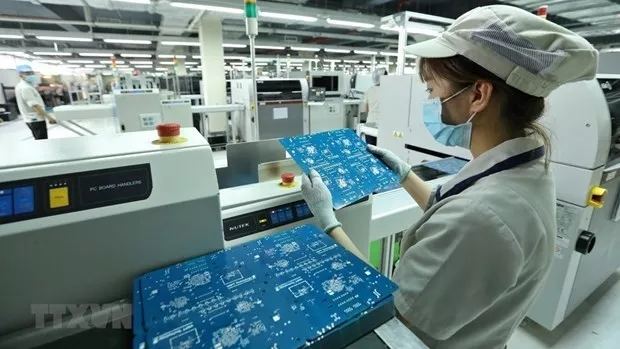 Illustrative image (Photo: VNA)
Notably, in the context of many connectivity chains disrupted by COVID-19, the two countries are seeking new partners and markets, he said, adding that India will step up trade promotion to establish ties with partners like Vietnam in order to optimise their potential, Desai stressed.
Vietnam and India have favourable conditions to enhance their cooperation as they are members of many economic forums in Asia-Pacific. The two governments have agreed to join hands in various spheres such as e-commerce, energy and production.
Indian Ambassador to Vietnam Pranay Verma pointed out that the two-way trade has yet to match the two countries' potential, and suggested the two countries enhance their collaboration in mechanisation, machinery and agriculture, especially during the post-COVID-19 period.
VCCI Vice President Vo Tan Thanh said the bilateral trade exceeded US$11.2 billion last year, with Vietnam's exports to India worth over US$6.6 billion. In the first seven months of this year, the trade value reached more than US$5 billion, including nearly US$2.6 billion worth of Vietnam's exports to India, according to the VNA.
In terms of investment, as of April 2020, India ranked 26th out of 136 countries and territories investing in Vietnam, with a total of 272 projects valued at US$887 million, mostly in oil and gas, mining, IT and agriculture.
Vietnam is also keen for India to expand its presence inoil and gas exploration in the Bien Dong Sea and has firmly maintained that the areas fall well within Vietnam's economic zone. India has on many occasions explained that it would continue to maintain its oil and gas exploration tie-ups with Vietnam in Vietnamese waters. A recent virtual meeting of the Vietnam Trade Office in India and the Associated Chambers of Commerce and Industry of India (ASSOCHAM) identified several additional areas for cooperation between India and Vietnam, reported the orfonline.
With its successes in containing COVID-19, Vietnam has been seen as a safe and trustworthy destination for foreign investors, he said, suggesting Indian investors expand their operations in Vietnam in the fields of garment-textile, footwear and cattle feed to make the best use of the EU-Vietnam Free Trade Agreement.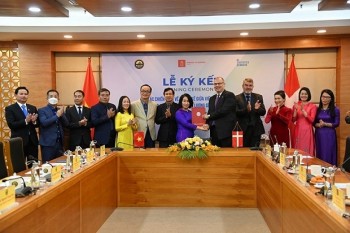 Friendship
Denmark will support Vietnam with about US$1 million to carry out a project on improving the quality of official statistics