Vietnam, Israel Fourth Political Consultation Held Virtually
In addition to the political dialogue, the delegations stressed their mutual interest in strengthening the economic relationship between the countries.
Assistant Minister of Foreign Affairs Do Hung Viet and Israel Ministry of Foreign Affairs' Political Director Alon Bar co-chaired the fourth political consultation conference between the two ministries via videoconference on May 26, reported VNA.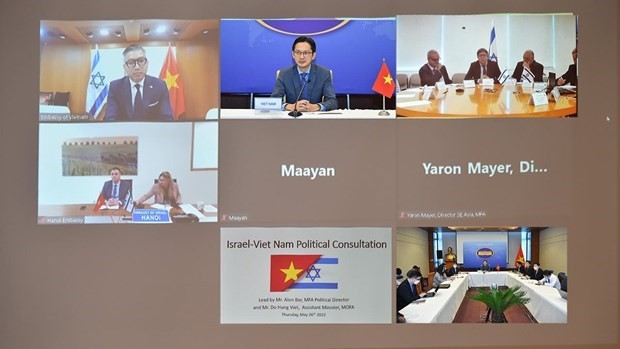 The conference was held via videoconference on May 26. Photo: VNA
Viet and Bar briefed each other on the political and socio-economic situation in their respective countries, and highly valued the positive progresses in the all-round cooperation between Vietnam and Israel over the years, especially in politics, diplomacy, economy, science-technology, and startup.
Viet welcomed the organisation of the fourth consultation conference, describing it as an effective mechanism for reviewing and enhancing the effectiveness of the cooperation between the two countries.
He affirmed that Vietnam highly values and hopes to promote multifaceted ties with Israel, and thanked the Israeli Government and businesses for assisting Vietnam in responding to Covid-19.
For his part, Bar said Israel and Vietnam boast supplementary advantages and have high potential to further promote their cooperation in the time to come.
As Vietnam and Israel will celebrate the 30th anniversary of their diplomatic relations in 2023, the two sides agreed on many specific measures to further beef up the partnership between the two countries, including increasing delegation exchange and online meetings of leaders of the two countries as well as representatives of ministries, sectors and localities.
They concurred that the two countries should organise activities of cooperation mechanisms, including the third meeting of the Inter-Governmental Committee, and speed up the negotiation of important cooperation agreements such as the Vietnam-Israel Free Trade Agreement and a labour agreement.
The two sides should also boost cooperation in investment and science-technology, and consider the launch of a direct air route to facilitate people-to-people exchange, and increase Israel's support to startup businesses and projects of Vietnam.
The two sides also took the occasion to exchange views on regional and international issues of mutual concern.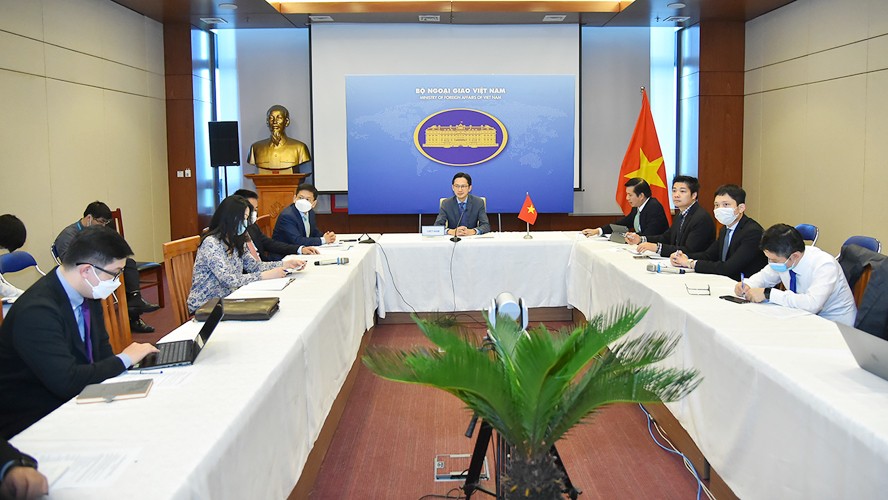 Having a political consultation post-Covid illustrates the importance both Israel and Vietnam place in the growing relations, in many fields, between the two countries.
In May, Politburo member, President of the Ho Chi Minh National Academy of Politics (HCMA) and Chairman of the Central Theory Council Nguyen Xuan Thang had paid a working visit to Israel, meeting many local leaders.
Thang met Speaker of Mickey Levy, a member of the leadership of Yesh Atid Party and Speaker of Knesset (Israeli Parliament); and held talks with Orna Barbivai, a member of the leadership of Yesh Atid Party and Minister of Economy and Industry .
He also held working sessions with member of Yamina Party and Minister of Minister of Religious Services of Israel Matan Kahana; member of the leadership of Ne Hope Party and Chairman of the Israeli-Vietnamese Friendship Parliamentarians' Group Michal Shir Segman.
He gave a number of proposals to promote the bilateral partnership in the time to come, including increasing delegation exchanges at all levels; enhancing the efficiency of the Inter-Governmental Committee; strengthening cooperation in areas of each other's strength and potential, and in start-up, digital transformation, high-tech agriculture, IT, and AI as well as green growth.
Thang also suggested hastening the signing of a bilateral free trade agreement and a labour cooperation deal.
The Israeli side hopes to strengthen people-to-people exchange and cooperation with Vietnam in economy, trade, science, agriculture, and tourism, they said, underlining their interest in the signing of a free trade agreement, which is expected to help bolster bilateral trade, investment ties, thus creating a new breakthrough in the bilateral partnership.
Vietnam and Israel established diplomatic relations in 1993. The bilateral ties have been thriving in multiple fields, particularly science-technology and trade. Vietnam is Israel's largest trade partner in Southeast Asia.
Despite impacts of the Covid-19 pandemic, the bilateral relations in general and the trade ties in particular have developed strongly, with the trade turnover hitting USD 1.8 billion, a rise from USD 1.6 billion of 2020, and USD 1.2 billion of 2019.
Around 700 Vietnamese students came to study in Israel every year under an apprenticeship programme in modern farming.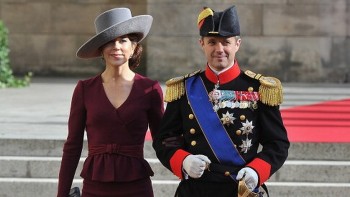 Friendship
Denmark's Crown Prince and Crown Princess will visit Vietnam to celebrate 50 years of diplomatic relations and promote green solutions.