Newly-established Chamber of Commerce to Boost Israel-Vietnam Investment and Trade
Israel-Vietnam Chamber of Commerce will promote bilateral economic cooperation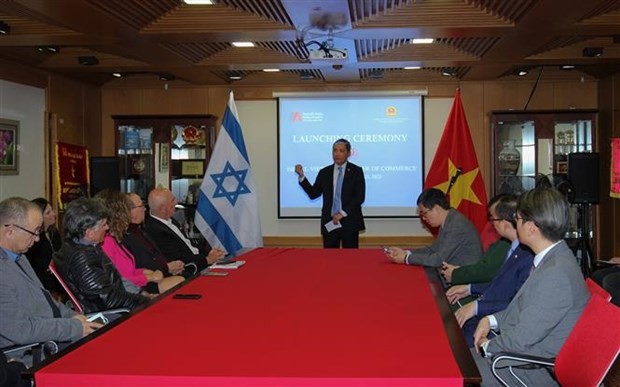 Vietnamese Ambassador Do Minh Hung speaks at inaugural ceremony of Israel-Vietnam Chamber of Commerce. Photo: VNA
The Vietnamese Embassy in Israel, in collaboration with the Israel-Asia Chamber of Commerce, held a ceremony on March 22 to inaugurate the Israel-Vietnam Chamber of Commerce, VNA reported Wednesday.
Speaking at the event, Vietnamese Ambassador Do Minh Hung briefed participants on the two nations' trade situation and prospects.
Despite impacts of the Covid-19 pandemic, the bilateral relations in general and the trade ties in particular have developed strongly, with the trade turnover hitting USD 1.8 billion, a rise from USD 1.6 billion of 2020, and USD 1.2 billion of 2019.
Vietnam maintains its status as Israel's largest trade partner in Southeast Asia, he stressed.
Einat Halevi Levin, President of the Israel-Vietnam Chamber of Commerce, said that the decision to set up the chamber was prompted by the huge cooperation potential and rapid trade growth between the two countries.
The chamber will provide support for the two business communities with a goal of doubling the two-way trade value, she said, adding that it has received big assistance from the Israeli Government.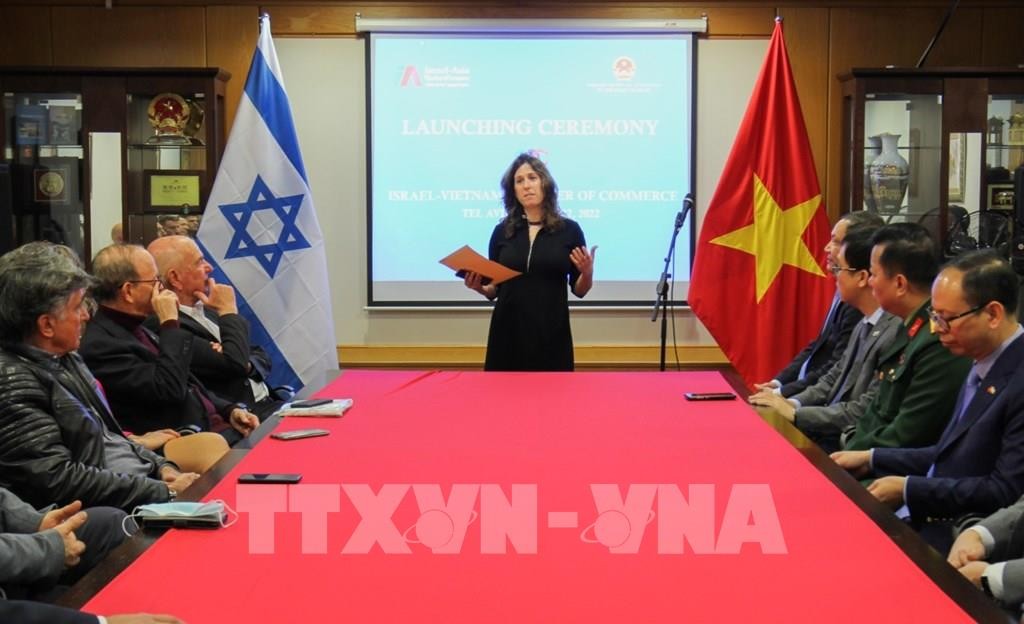 Einat Halevi Levin, President of the Israel-Vietnam Chamber of Commerce. Photo: VNA
Attending the ceremony were Representatives from Israeli enterprises in many fields such as Telit, IDE Technologies, K&S Advanced System, SRH The Bridge, B-EV Motors, BDO Israel Group. The delegates were introduced to the Vietnam's achievements in socio-economic development and tourism, joined the discussion on investment and trade potential in Vietnam.
While Vietnam is one of the world famous exporters of agricultural products, Israel is a leading country in high-tech products. Israeli businesses showed their interest in investing in Vietnam – a nearly 100-million-consumer market, and their hope to import commodities of all kinds, from machinery, automobile to food from Vietnam.
Vietnam and Israel established diplomatic relations in 1993. The bilateral ties have been thriving in multiple fields, particularly science-technology and trade. Vietnam is Israel's largest trade partner in Southeast Asia.
Around 700 Vietnamese students came to study in Israel every year under an apprenticeship programme in modern farming.
During a recent interview with the VNA, Ambassador of Israel to Vietnam Nadav Eshcar complimented Vietnam's economic resilience despite the collapse of many businesses and supply chain disruptions globally, saying it was a surprise for him to witness the Vietnam - Israel trade expanded 36% in 2020 and some 15 - 20% in 2021.
Vietnam and Israel are scheduled to complete the signing of a free trade agreement this year, expected to providing strong momentum for the two economies to advance further.
He forecast that once the trade deal takes effect, the Vietnam - Israel trade will be lifted from current USD 2 billion to USD 3 - 4 billion annually. This year, the two nations plan to finalise talks over the FTA which started in December 2015.
He went on to say that basically, the economies of Israel and Vietnam are not competing with but complementing each other. While Vietnam is a hub of agro production, Israel is a large manufacturer of technology in various fields, ranging from cybersecurity, education, telecommunications and others.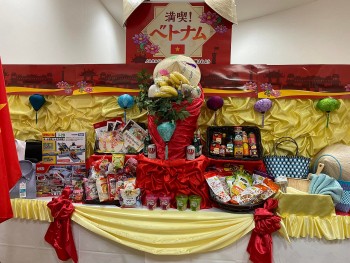 Economy
Vietnamese rice and agriculture products are rising stars in Japan, entering hundreds of supermarkets and retail stores in AEON's system across the country.