Kazakhstan Ambassador to Vietnam Yerlan Baizhanov
Vietnam-Kazakhstan's Cooperation Lies in Mutual Trust and Understanding
"Kazakhstan and Vietnam share a trusting relationship that has been developed in the spirit of friendship and cooperation for mutual benefit," said the ambassador.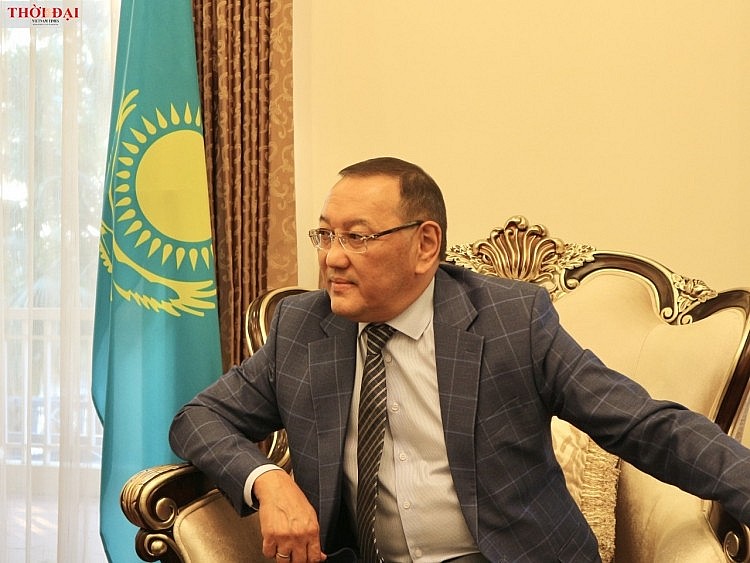 Kazakhstan Ambassador to Vietnam Yerlan Baizhanov. (Photo: Vu Khanh)
Kazakhstan Ambassador to Vietnam Yerlan Baizhanov had an interview with Vietnam Times prior to the 30th anniversary of Kazakhstan's National Day (Dec. 16, 1991 to Dec. 16, 2021).
Kazakhstan celebrates its 30th anniversary of National Day this year. In terms of history, 30 years is a short period of time, but in terms of achievements, it holds great significance. During the Soviet period, Kazakhstan ranked 12th out of 15 republics of the Soviet Union in socio-economic development. It currently ranks second among those countries.
We are now a country with stable and effective institutions and have maintained political stability for 30 years. Our country is blessed with positive ethnic harmony.
Kazakhstan's major achievements are associated with the first President Nursultan Nazarbayev. Thanks to his strategic vision of the economy, social law, and political art, Kazakhstan has built a state with strong sovereignty and proactive integration with the world.
How do you evaluate the current relations between the state and people of the two sides? What are the specific orientations, goals, and activities that Kazakhstan wishes to implement regarding bilateral cooperation with Vietnam in the near future?
Kazakhstan and Vietnam share a trusting relationship that has been developed in the spirit of friendship and cooperation for mutual benefit. We will celebrate the 30th anniversary of the establishment of diplomatic relations on June 29, 2022. The foundation of this friendship is laid in the past, allowing us to have constructive conversations now and confidently plan our future partnership.
In my perspective, the two countries need to make more efforts to strengthen economic cooperation. The next Vietnam-Kazakhstan Intergovernmental Committee is scheduled to take place in 2022. We expect that important economic cooperation will be achieved. The two sides also discussed holding further political consultations between foreign affairs agencies. I believe that visits at all levels can fuel bilateral cooperation. We would very much welcome the exchange of high-level visits early next year.
I would like to stress the need for tourism development. Kazakh tourists look forward to discovering the beautiful and hospitable Vietnam, and at the same time experiencing high-class resort services. Our airlines are planning to open a charter flight to Phu Quoc. If the pandemic situation shows good signs, the first flight will take place at the end of this month.
It will be very helpful for the two countries to apply a visa-free regime to increase tourism exchange. Such regime is also important for improving trade cooperation. I think our bilateral cooperation has the potential to go beyond the current limit.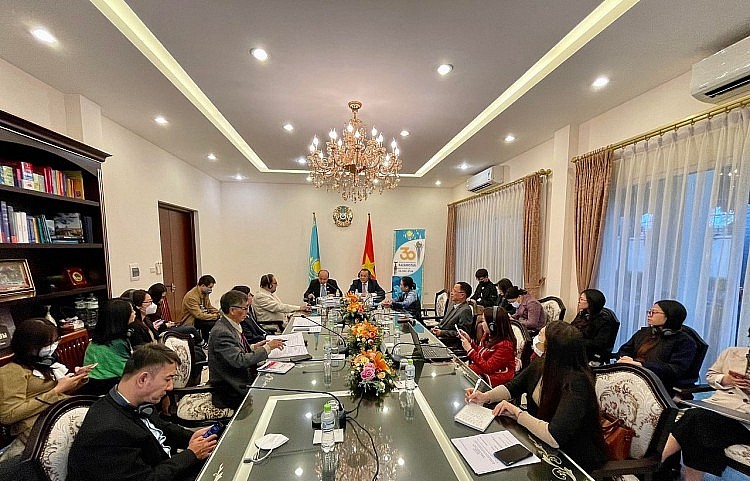 Roundtable talk themed "Kazakhstan - 30 years of sustainable development" on the occasion of the 30th anniversary of the National Day of the Republic of Kazakhstan (December 16, 1991 - December 16, 2021). (Photo: Embassy of Kazakhstan to Vietnam)
Do you have any suggestions and recommendations for Vietnamese people and businesses to strengthen cooperation between the two sides?
Our cooperation has strength in political understanding and trust. We are connected by a common desire to modernize the country, to build our position in a rapidly changing world. Both Kazakhstan and Vietnam are dynamic developing countries, leading countries in our regions. Besides, each country has good understandings of the other.
To maintain the mentioned strength, it is necessary to increase interaction in the cultural and educational spheres. Generations need to keep in mind our cooperation in the era of socialism, and it is extremely important to ensure the continuity of diplomacy between the two countries' young generations.
Bearing that in mind, Kazakhstan Embassy to Vietnam is proactively engaged in the translation and publication of books and films. We have published a Vietnamese translation of "The Book of Words" by the great Kazakh poet Abai. The translation of Ilyas Esenberlin's historical novel "The Nomads" has been completed. We plan to introduce the first volume of "Kazakhstan Folk Tales" on Lunar New Year. Da Nang people are expected to be able to watch three Kazakh films that have been translated into Vietnamese from December 17 to 19.
On this occasion, do you have any message for the Vietnamese people?
The Vietnamese people have all the conditions for development, from stable politics, wise leaders, hardworking people, to growing education. Vietnam can confidently head toward the future. I wish that Vietnam will always have peace, which has great meaning for the country's development.
The Republic of Kazakhstan was founded in 1991 after splitting from the Union of Soviet Socialist Republics. The country spreads across the northern and central parts of the Eurasian continent. Kazakhstan covers an area of 2,724,902 km², ranking 9th in the world in terms of size. As of December 2021, its population reaches about 19 million.
As of 2020, the country's total GDP is calculated at about USD 188.9 billion, GDP per capita is USD 9,055.75. Kazakhstan and Vietnam established diplomatic relations on June 29, 1992. Vietnam opened an embassy in Astana (now Nur-Sultan) in 2008. Kazakhstan opened an embassy in Hanoi in 2013.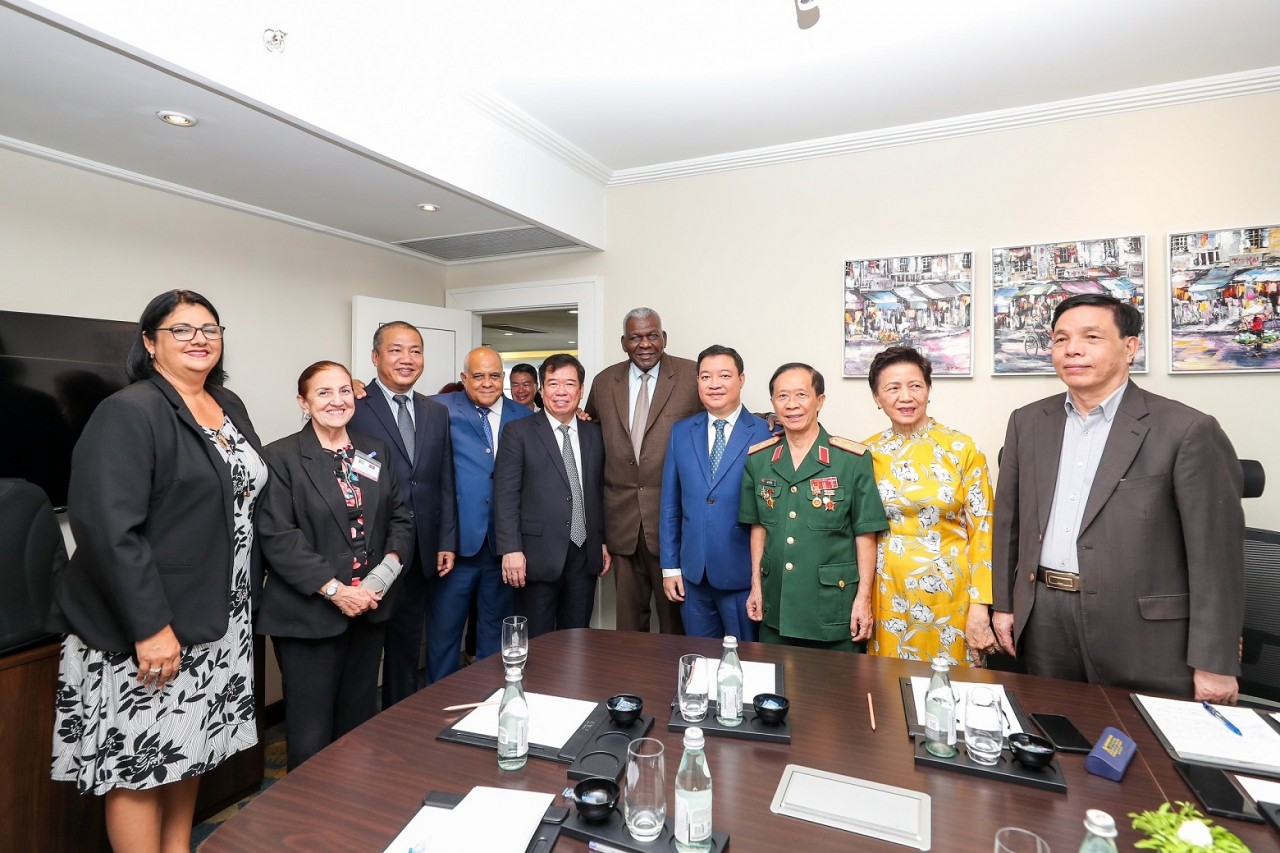 Friendship
President of the National Assembly of People's Power of Cuba Esteban Lazo Hernandez emphasized that Vietnam - Cuba is always united and faithful because they are one family.
September 27, 2023 | 15:11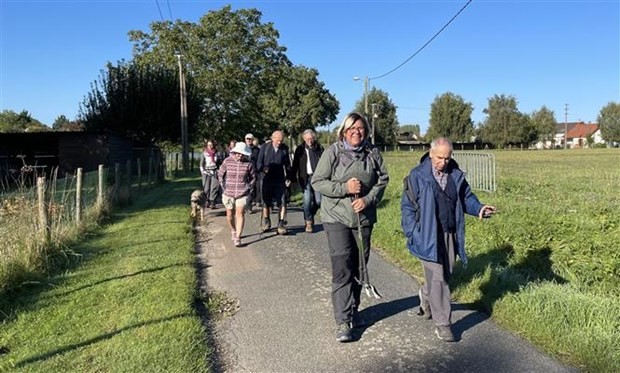 Friendship
The Children's Walk For Hope is a virtual event that will be held globally recently.
September 27, 2023 | 14:54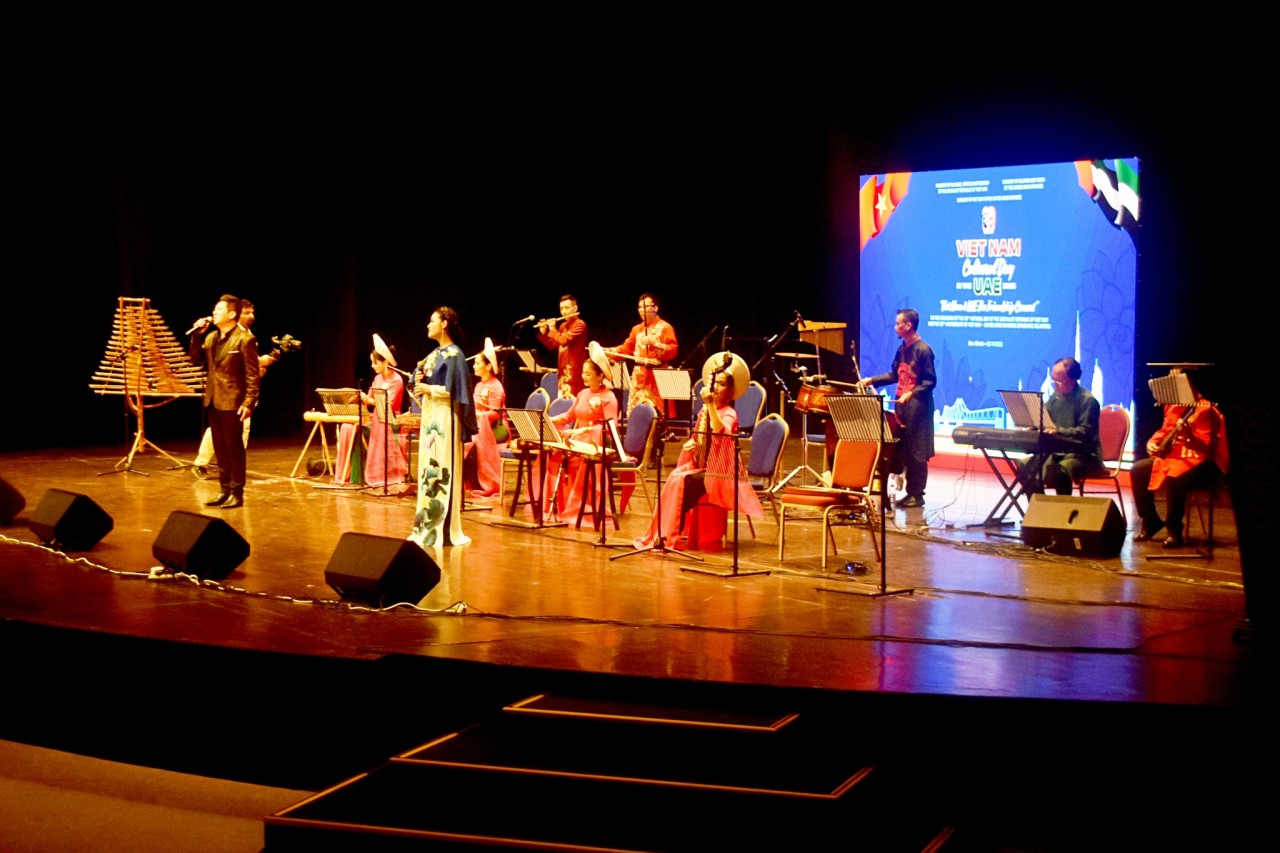 Friendship
A special art performance was held in the capital Abu Dhabi, gathering leading artists from Vietnam and the United Arab Emirates (UAE).
September 27, 2023 | 14:01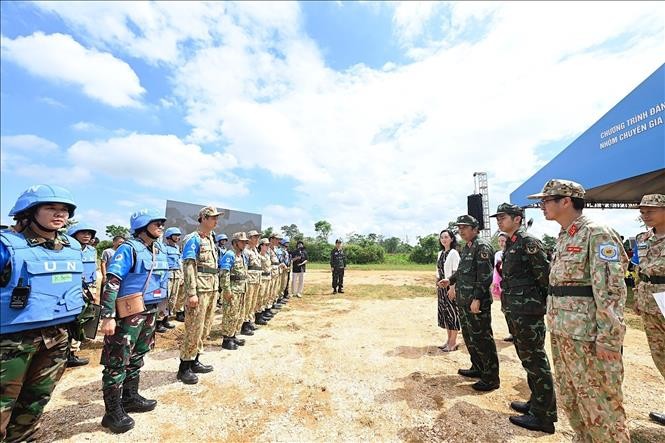 Friendship
Japan and representatives of State members of ASEAN Defence Ministers' Meeting Plus (ADMM-Plus) valued the preparations of Vietnam in hosting the Competency Evaluation Program for Prospective UN Peacekeepers (CEPPP) as well as outcomes of the program.
September 27, 2023 | 07:53