Vietnam launches anti-fake news center for the first time
Vietnam anti-fake news center is responsible for receiving, detecting, considering, labeling fake news and disinformation contents as well as announcing the verification.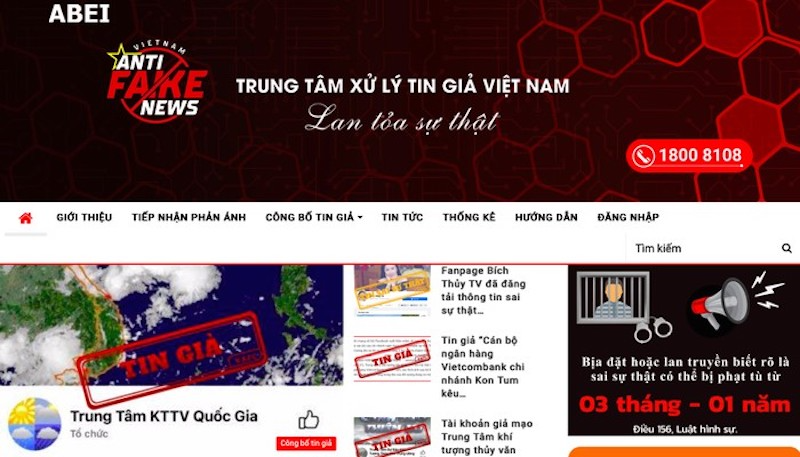 A display of the Anti-Fake News portal
The Ministry of Information and Communications officially inaugurated Vietnam Anti-Fake News Center (VAFC), which runs a website available in Vietnamese only at tingia.gov.vn, VnEconomy reported as well as announced three digital transformation platforms for press agencies.
The Director of the Ministry's Authority of Broadcasting and Electronic Information said that it set the website to receive online responses from agencies, organizations, and individuals on fake news.
Concurrently, this is also an official website to publicize fake news by labeling those disinformation contents and announced the verified news.
Along with the center, the Ministry of Information and Communications also announced three digital transformation platforms for media outlets.
The first is the e-newsroom management platform allowing building a technology-converged newsroom, bringing the entire journalism business to the digital environment, including publishing process activities, internal editorial administration activities, two-way interactive activities with readers…
The second is the platform for analyzing public opinion on social networks. This platform helps press agencies to promptly grasp information trends, social opinion, thereby recognizing information needs, providing news that meets the readers' demands, at the proper time. This is a way to help press agencies to innovate operations, improve competitiveness, increase the number of readers quickly.
In order to exploit the platform, press agencies are provided with accounts and instructions to use by the Ministry.
And the third is the security breach prevention and emergency response platform to create a shield in digital environment operations for press agencies. The ministry will assist press agencies to remotely monitor and alert in advance the information security risk to the systems.
In an interview with the voice of Vietnam, cited by VNA, Minister of the Public Security To Lam said that the Ministry focused its efforts on handling thousands of cases of fraudulent and fake news on the internet.

To do this the ministry has co-operated with media agencies, both Vietnamese and foreign networks, to take down fake news and impose serious fines for those responsible. For serious cases, they have been handled criminally. And more recently, the Government has issued a decree to allow administrative sanctions on any agency which releases fake news or stories to the public. However, these measures are still not strong enough to stop the problem.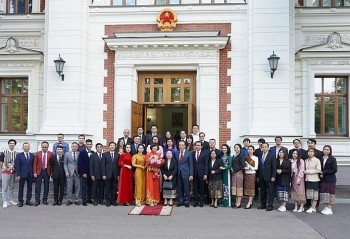 Friendship
The Vietnamese Embassy in Cuba will make efforts to consolidate and cultivate the special Vietnam-Laos relationship in the spirit of respect and support for mutual benefits.