Vietnam Named One of Top Places to Go for Budget Honeymoon
Vietnam has been listed among the top 10 best places to go for a budget honeymoon in 2023 by prestigious global travel website Lonely Planet.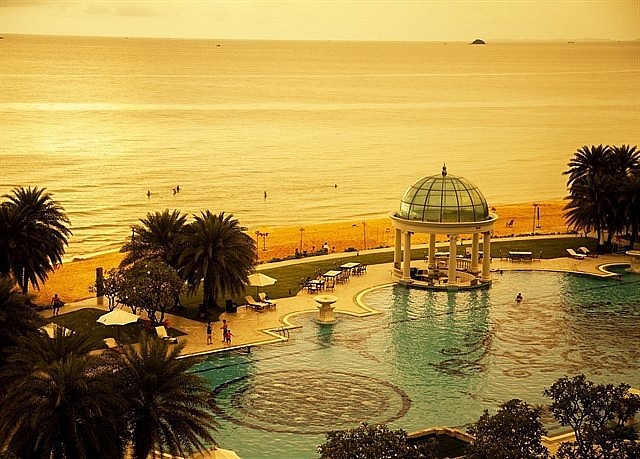 A view of Ha Long Bay (Photo: VNA)
Prestigious global travel website Lonely Planet suggested newlyweds can spend their unforgettable honeymoon in the "pearl island" of Phu Quoc, the ancient town of Hoi An, or the UNESCO World Heritage Site of Ha Long Bay, without hurting their wallet.
With natural charm, inspiring scenery, vibrant colors, and delicious food, Vietnam can bring the best honeymoon trips to couples. You will enjoy the most magical holiday of your life with perfect love and sublimated feelings.
Coming to Vietnam, you can see the friendliness of local people with your own eyes. They treat and greet the tourists in a friendly and hospitable manner. And, they are always willing to provide help.
According to the website, the top 10 budget-friendly getaways allow visitors to count their pennies without compromising on the once-in-a-lifetime experience. Indeed, they can experience a dynamic culture and delicious cuisine during their first adventure as newlyweds.
Vietnam has an exquisite cuisine which offers mouthwatering dishes with the perfect blend of salty, sour, sweet and hot flavors.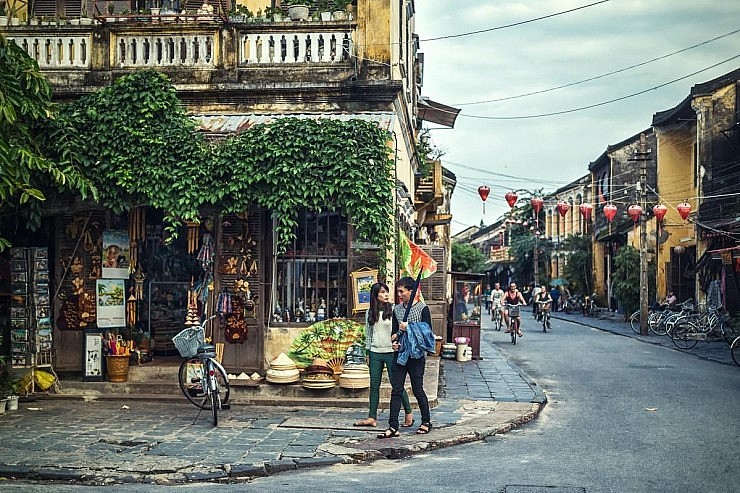 Visitors will be free to explore the historic towns of Vietnam. Photo: Lonely Planet.
Lonely Planet stressed that Vietnam is something of a street-food heaven, adding that visitors must sample the country's signature dishes, such as Pho bo (beef noodle soup), Bun cha (a type of barbecued pork with rice noodles), and Banh mi, a local type of baguette.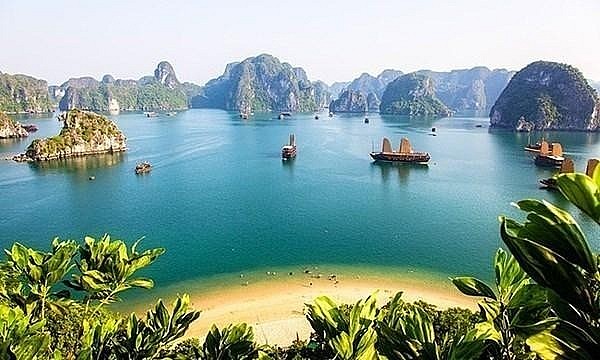 A luxury resort space in Ganh Dau Commune, Phu Quoc City. — VNA/VNS Photo
"A mid-range trip won't break the bank either, but will buy more characterful guesthouses, a better Ha Long Bay cruise and memorable experiences (a cookery class, a cycle around Hoi An) with change left for a beach stay on beautiful Phu Quoc Island," it noted.
The magazine also recommended that foreign couples pay a visit to the country outside of the high season of July and August as they will have the best chance possible to find budget accommodation, according to the VNA.
For those couples who want to experience luxury in an international destination with an affordable budget, Vietnam is a good place. Flights are cheap, the cost of internal transfers is pretty low, and hotels and restaurants are fairly economical.
It is considered one of budget honeymoon destinations that can provide visitors with experiences comparable to other luxurious destinations in Asia.
Apart from Vietnam, three other Asian countries were also named in the list, including India, Cambodia, and Indonesia.