Vietnam National Assembly to examine EVFTA ratification on May 20
The National Assembly (NA) expectedly ratifies the EU-Vietnam Free Trade Agreement (EVFTA), the first day of the 14th NA's ninth session, VNA cited the Ministry of Industry and Trade (MoIT) as saying.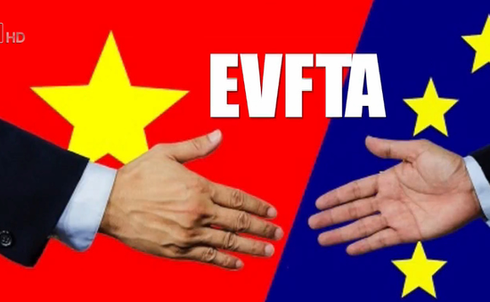 Illustrative photo.
The ministry has worked closely with relevant bodies, including the Government's Office and the President's Office, to complete the President's report to the National Assembly to prepare the relevant content for ratification documents to be submitted to the legislature. It has also closely followed the EU ratification of the deal, as well as the British departure from the EU, to promptly update changes relating to Vietnam's EVFTA ratification.
At its April 21 verification session, the National Assembly Committee for Foreign Affairs questioned Trade Minister Tran Tuan Anh over the deal-related issues, VOV reported.
The ratification of the deal was also given the green light at last week's session of the National Assembly Standing Committee in the lead up to the plenary session of the legislature scheduled to open on May 20.
The EVFTA was ratified by the European Parliament in February 2020 with 401 votes in favour, 192 against, and 40 abstentions before it was endorsed by the European Council one month later, completing the final legal procedure within the bloc.
The deal now only awaits the Vietnam NA's ratification to take effect in both the EU and Vietnam.
The deal provides for the almost complete (99%) elimination of customs duties between the two sides. About 65% of duties on EU exports to Vietnam will disappear as soon as the deal enters into force, while the remainder will be phased out gradually over a period of up to 10 years.

As regards Vietnamese exports to the EU, 71% of duties will disappear upon entry into force, the remainder being abolished over a period of up to 7 years.

The FTA will also reduce many of the existing non-tariff barriers to trade with Vietnam and open up Vietnamese services and public procurement markets to EU companies.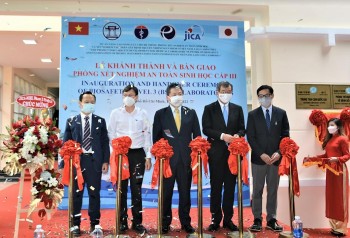 Friendship
The Pasteur Institute in Ho Chi Minh City (PI HCMC) hold an inauguration of its new Biosafety Level-3 Laboratory (BSL-3) on January 17th, 2022. For this new laboratory, the Japan International Cooperation Agency (JICA) has supported the main materials and equipment such as the air conditioning system, the wastewater treatment system, and the two-door autoclave, with a total value of 200 million yen (nearly 40 billion VND).