Vietnam, New Zealand beef up strategic partnership
Vietnam and New Zealand should early complete the signing of an action programme for 2021-2024 on the sidelines of the APEC Economic Leaders' Week to push forward their strategic partnership.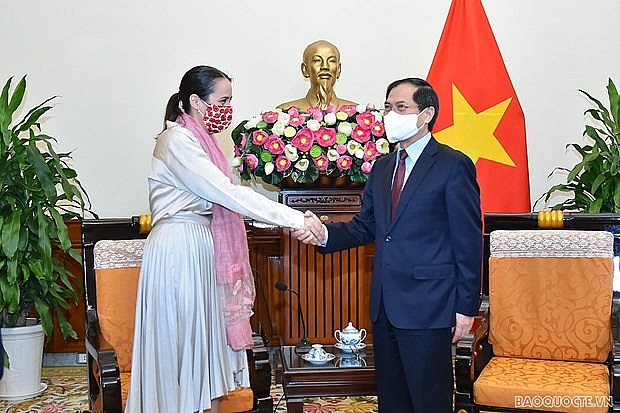 Minister of Foreign Affairs Bui Thanh Son hosts a reception for New Zealand Ambassador Tridene Dobson in Hanoi on October 28. Photo: baoquocte.vn
Minister of Foreign Affairs Bui Thanh Son made the suggestion while receiving New Zealand Ambassador Tridene Dobson in Hanoi on October 28.
He also urged efforts to make it easier for Vietnamese agro-fishery products to access the New Zealand market, towards the goal of bringing two-way trade to $2 billion by 2024, VietnamPlus reported.
Son used the occasion to call on New Zealand to maintain its official development assistance (ODA) to Vietnam as well as scholarships for Vietnamese officials and students.
For her part, Ambassador Dobson spoke highly of Vietnam's measures to contain and adapt to the Covid-19 pandemic in a flexible and effective fashion, saying New Zealand has also rolled out similar strategies and measures.
The ambassador said she is working with New Zealand agencies on how to help Vietnam cope with Covid-19, and thanked the Southeast Asian nation for its support to New Zealand in the early days when the island nation took over the APEC Chairmanship in 2021.
New Zealand attaches importance to developing the strategic partnership with Vietnam in various fields, she said, informing her host that New Zealand is implementing many development programmes to help Vietnam respond to climate change, develop rural areas and improve women's capacity.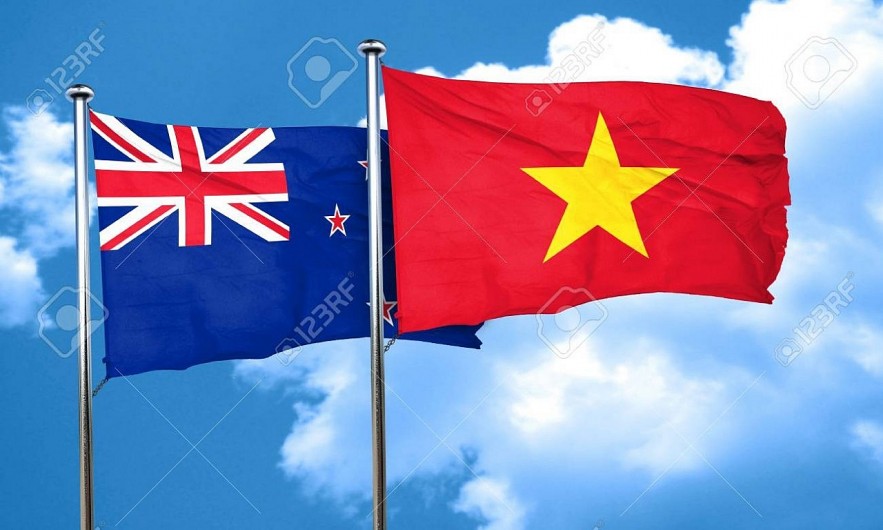 Year 2020 marks the 45th anniversary of bilateral diplomatic ties between Vietnam and New Zealand. Photo: VOV
Vietnam and New Zealand elevated their relations to a strategic partnership last year.
The strategic partnership was set up amid the 45th founding anniversary of bilateral diplomatic ties as well as the positive development of the comprehensive partnership founded in 2009 and based on the common interest, vision and growing trust between the two nations, Viet Nam News said.
The two sides also inked four bilateral co-operation documents, namely an arrangement on the facilitation of customs clearance for agro-forestry-fishery products; a strategic engagement plan on education for 2020-23; a memorandum of arrangement on financial co-operation; and an arrangement on co-operation in vocational education and training and skills development.
In an interview with the Vietnam Investment Review (VIR), Ambassador Dobson said the relations between Vietnam and New Zealand continue to thrive and develop in all areas.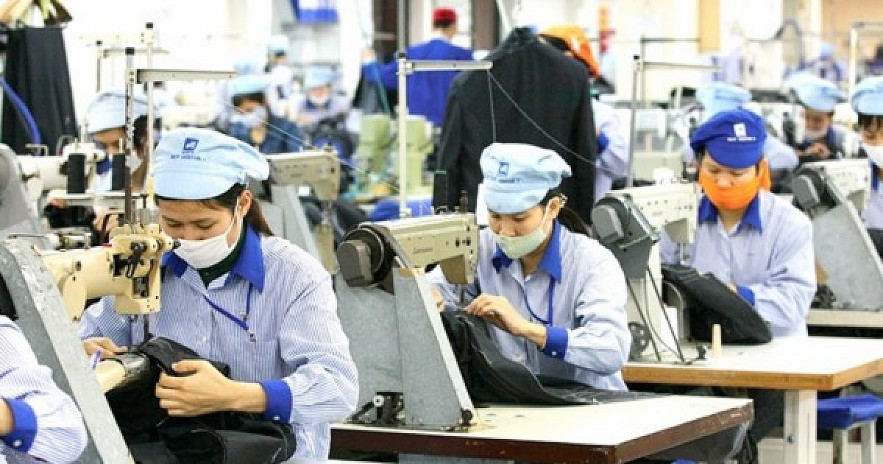 Two-way trade is expected to hit $2 billion by 2024. Photo: VOV
Two-way merchandise trade in 2020 topped $1.93 billion, and now both sides are striving to increase the level of two-way trade to $2 billion by 2024.
"This year, we are looking forward to turning the ambitions within the strategic partnership into a detailed action plan, which will guide both for the next three years,"
"Despite Covid-19, I am delighted that our trade has continued to grow," she said.
New Zealand's exports to Vietnam have seen good growth in a number of sectors, particularly food and beverage with over 25% growth. This shows the confidence that Vietnamese consumers have in New Zealand's high-quality products. And in a sign of just how complementary the two-way trade is – Vietnam has grown its machinery exports to New Zealand by more than 28% over the last year./.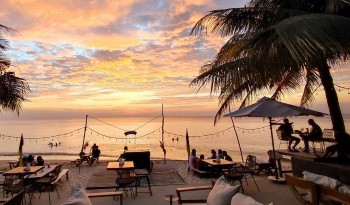 National
Vietnam News Today (Jan. 27): Vietnam confirms 15,885 local cases; Vietnam among top 20 World's Best Places to Retire in 2022; HCM City continues with vaccination during Lunar New Year festival; Vietnam enjoys trade surplus from 54 export markets globally.