Vietnam News Today (April 18): U.S. Lifts Viet Nam From Currency Manipulator List
Vietnam News Today (April 18) features headlines inlcude U.S. Lifts Viet Nam From Currency Manipulator List, Vietnamese FM holds phone conversation with Chinese counterpart, Vietnam, Germany enjoy growing ties in multiple fields, Party leader asks for better performance by Central Theoretical Council.
Vietnam News Today (April 18) notable headlines:
U.S. Lifts Viet Nam From Currency Manipulator List
Vietnamese FM holds phone conversation with Chinese counterpart
Vietnam, Germany enjoy growing ties in multiple fields despite COVID-19
Vietnam, Colombia seek stronger economic and trade ties
Greetings to 8th National Congress of Communist Party of Cuba
Party leader asks for better performance by Central Theoretical Council
Vietnam applauds positive adjustment in US Treasury Department's report
Vietnamese goods have high competitive capacity on Amazon and Alibaba
Chinese Expert Tests Positive for COVID-19
Seventh Japan-Vietnam Festival opens in Ho Chi Minh City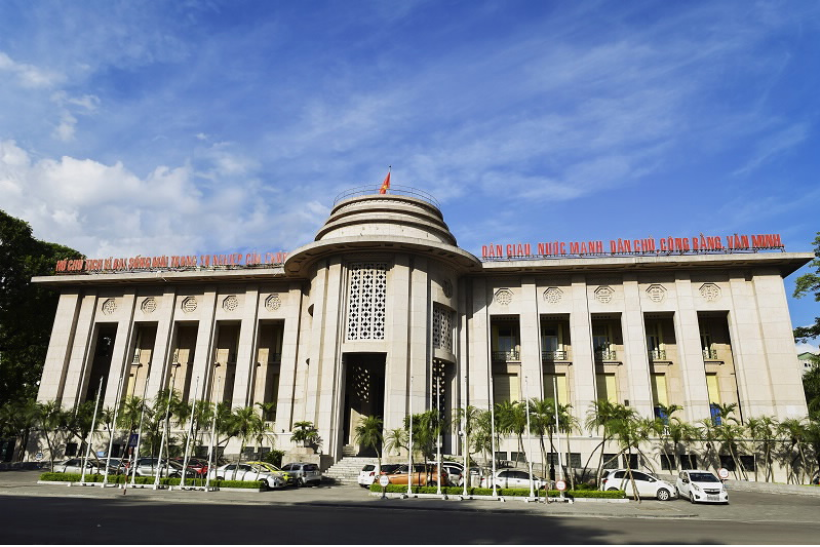 The facade of the State Bank of Viet Nam in Ha Noi (Photo: VGP)
U.S. Lifts Viet Nam From Currency Manipulator List
The U.S. Treasury has removed Viet Nam and Switzerland from the list of nations labeled as currency manipulators, reversing a decision made by the Trump administration in last December, according to the State Bank of Viet Nam.
In its semi-annual report to Congress on currency manipulation, the first under the Biden administration, the US Treasury Department said Friday that no country currently meets the U.S. criteria as a manipulator.
Based on initial enhanced engagements with Viet Nam and Switzerland under the 2015 Act, further analysis, and data, the Treasury has determined that "there is insufficient evidence" to make a finding that either economy manipulates its exchange rate for either of the purposes referenced in the Omnibus Trade and Competitiveness Act of 1988 (1988 Act).
The State Bank of Viet Nam said it will continue working with the U.S. side on issues concerned by the latter towards harmonious and sustainable trade ties.
Earlier on December 16, 2020, the US Department of Treasury labeled Viet Nam as a currency manipulator, a move that could potentially lead to the U.S. finding sufficient cause to introduce countervailing duties.
In response, Vietnamese ministries and agencies worked proactively with the American side to comprehensively resolve the concerns of the U.S. and Viet Nam, thus maintaining stable, harmonious, sustainable and mutually beneficial trade ties.
Both of the Vietnamese Government leaders reiterated that the country's monetary policy has not been designed to gain unfair advantages in international trade, according to VGP.
Vietnamese FM holds phone conversation with Chinese counterpart
Foreign Minister Bui Thanh Son said maintaining and advancing the Viet Nam-China traditional friendship and the comprehensive strategic cooperative partnership is always one of the top priorities in Viet Nam's foreign policy.
Son made the above statement during his phone conversation with Chinese State Councilor and Foreign Minister Wang Yi on April 16.
Wang Yi reiterated that China attaches importance to promoting the comprehensive strategic cooperative partnership with Viet Nam, congratulating Viet Nam on the success of the 13th National Party Congress and the 11th session of the 14th National Assembly.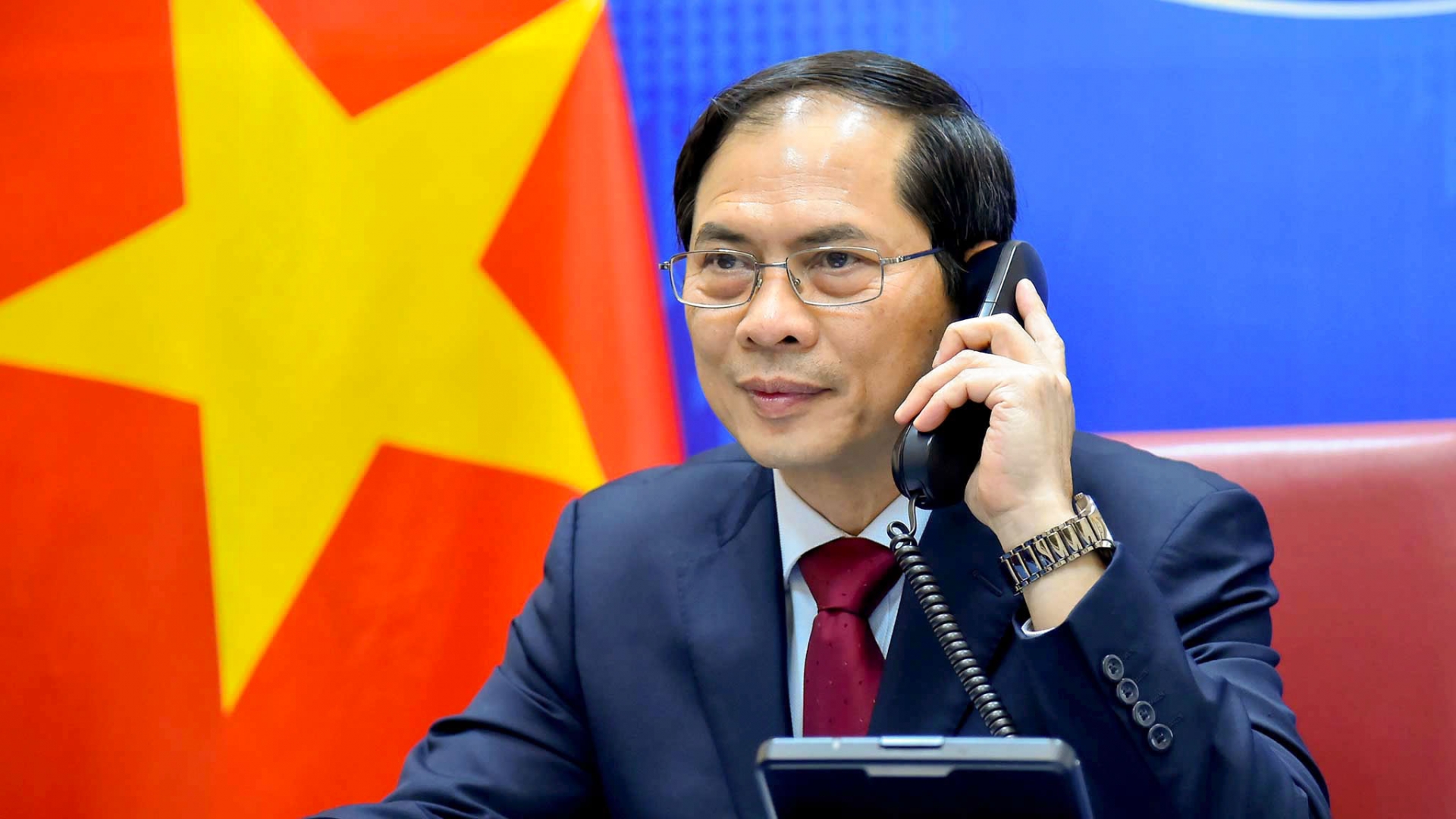 Foreign Minister Bui Thanh Son (Photo: VGP)
The FMs agreed to promote exchanges at high level and other levels, and invited each other to pay mutual visit at an appropriate time for direct discussion.
They also agreed to promote the role of the two foreign ministries in coordinating and accelerating bilateral cooperation across fields towards healthy and substantial advancement of trade and investment ties, and maintain exchanges on international and regional issues of shared concerns.
As reported by VGP, both sides discussed sea-related issues in a sincere and straightforward manner and agreed to continue optimizing the role of the existing negotiation mechanisms.
Son suggested the two sides handle disputes in the spirit of respecting each other's legitimate rights and interests, bilateral agreements and common perceptions, and international laws, including the 1982 UN Convention on the Law of the Sea, and work together with ASEAN to reach positive progress in formulating a Code of Conduct in the East Sea (COC).
Vietnam, Germany enjoy growing ties in multiple fields despite COVID-19
In the face of the global spread of COVID-19 pandemic, Vietnam's strategic partnership with Germany has shown strong growth across a range of fields, including politics, the economy, development co-operation, education, training, science and technology, along with security and defence.
This viewed was shared by Vietnamese Deputy Minister of Foreign Affairs To Anh Dung and State Secretary of Germany's Federal Foreign Office Miguel Berger during the sixth meeting held on April 16 between both side's strategic management group via an online platform.
Deputy Minister Dung detailed the country's diplomatic orientations and policies following the 13th National Party Congress and stated the great importance of Germany's important role and stature in both Europe and the wider world.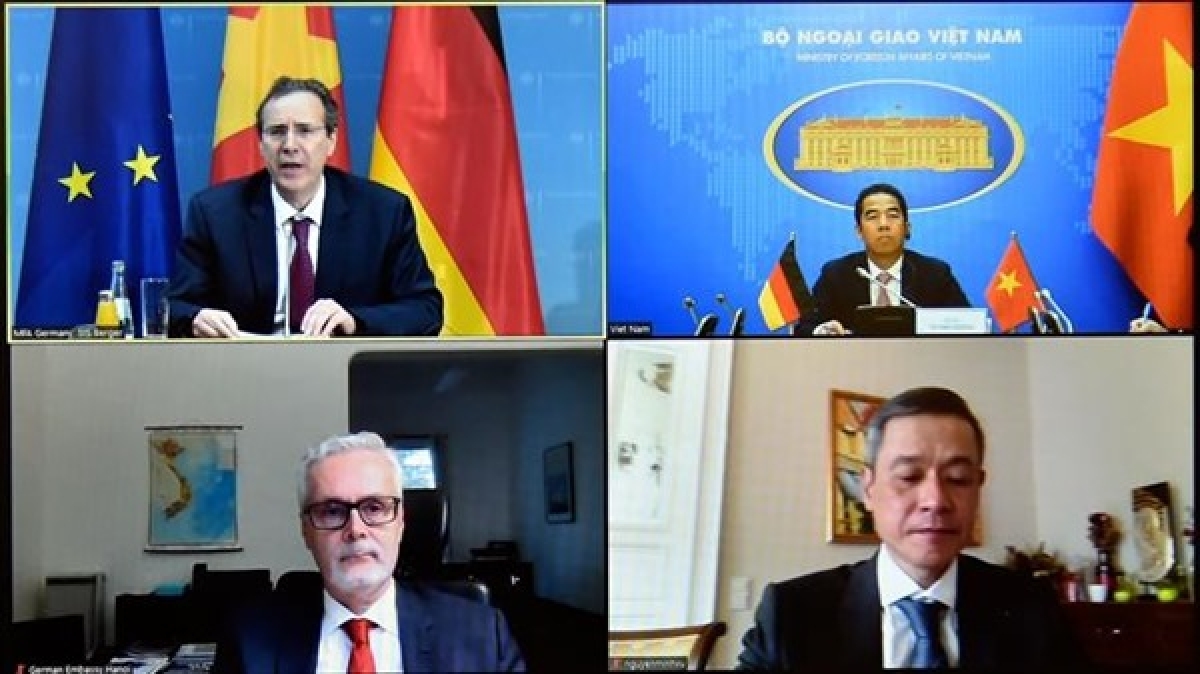 Vietnam has strong aspirations to further ramp up and develop the strategic partnership with the Central European country, which was originally established in 2011, Deputy Minister Dung told the German official.
Germany has therefore pledged support for the country in its efforts to bolster comprehensive co-operation with the EU, while also pushing the ratification of the EU-Vietnam Investment Protection Agreement (EVIPA) by the German parliament.
Furthermore, the nation welcomes German initiatives to contribute to peace, stability, co-operation, and development in the Asia-Pacific region, whilst also showing support for the EU nation as they strengthen relations with ASEAN.
Both sides agreed to maintain closer co-operation ties and mutual support at international organisations and forums, especially the UN, the Asia-Europe Meeting (ASEM), and ASEAN-EU co-operation.
During the course of the meeting, officials also discussed a host of international and regional issues that are of shared concern, VOV reported.
Party leader asks for better performance by Central Theoretical Council
Party General Secretary Nguyen Phu Trong on April 17 requested the Party Central Committee's Theoretical Council to further improve both reality analysis and theoretical research on the basis of the Marxism-Leninism and Ho Chi Minh's ideology so as to fulfill assigned tasks.
Speaking at the Theoretical Council's meeting in Hanoi, the Party leader highly valued the council's work during 2016-2021, noting that it has continually reformed the operational model and methodology, gathered more scientists, institutes, academies, and universities, and built on the attainments and experiences gained in the previous terms to fulfill its functions and tasks, thereby contributing to common successes of the Party and the country.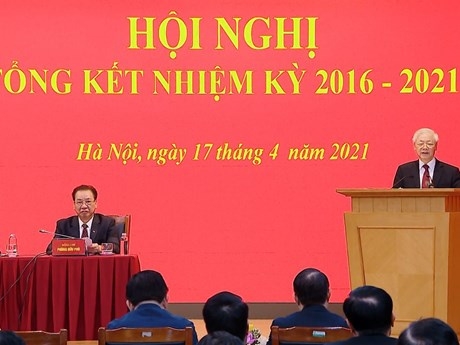 (Photo: Vietnam Explorer News Channel)
The 13th National Party Congress identified the strategic vision as well as a detailed road map and steps to develop the country in the next five, 10, and 25 years. The international context and the demand for breakthrough development in the new period require that the Party continue reforming its development mindset in a way that fully taps into Vietnam's potential, stature and conditions and matches development trends in the world and of the era, he pointed out.
The leader told the council to study new theoretical issues in the world, experiences of developed countries, along with scientific - technological revolutions, according to NDO.
On this occasion, the Theoretical Council was granted a merit certificate from the Prime Minister in recognition of its contributions to the compilation of the documents of the 13th National Party Congress, the fight to protect the Party's ideological foundation, and theoretical research.
Vietnamese goods have high competitive capacity on Amazon and Alibaba
Several businesses based in Ho Chi Minh City are getting involved in international e-commerce platforms such as Amazon and Alibaba as a means of connecting with foreign customers and increasing their revenue, especially amid the complex nature of the COVID-19 pandemic.
A notable example is An Nhien Coffee Tea Joint Stock Company of the Anni Coffee brand who joined the Amazon e-commerce floor in 2013, with its revenue and customers from this e-trading platform accounting for 80% of the firm's sales and growth rates being maintained between 60% and 100% annually.
Furthermore, Green Diamond Production and Trading Joint Stock Company with the brand name Light Coffee also achieved numerous positive results through their business activities whilst participating in the international e-commerce trading floor of Alibaba.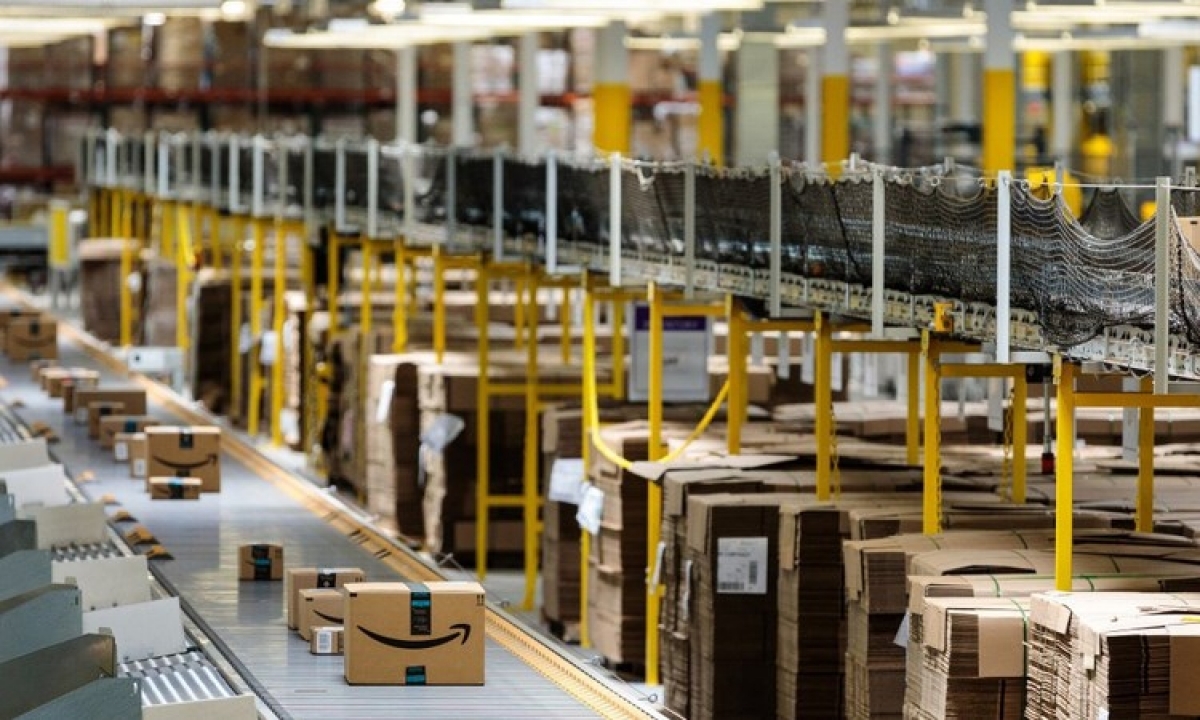 (Photo: VOV)
Kuo Yiling, head of the Asia-Pacific region at Alibaba, said that Vietnam currently offers over 600,000 products on Alibaba, with these partners receiving more than 50,000 quotation requests from customers around the world on a daily basis.
He went on to reveal that the country has the ability to provide competitive goods through international e-commerce floors, noting that Alibaba has worked with several partners in the nation for over 10 years, with the number of reputable local suppliers increasing rapidly.
Vietnam has great potential for globalisation due to a strong capability in providing competitive goods coupled with a high-skilled workforce, he added.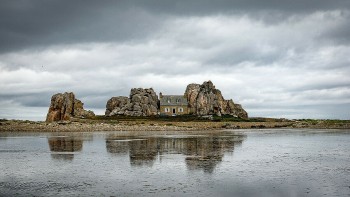 Travel
In a quiet little village of Plougrescant, France, tourists can visit this quirky and extraodrinary Castel Meur, also known as "The House Between The Rocks", which has become an attraction for many years.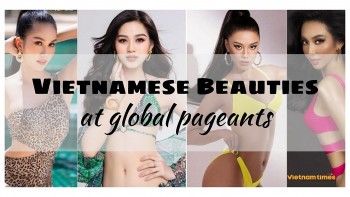 Handbook
Do Thi Ha, Pham Ngoc Phuong Anh, Nguyen Thuc Thuy Tien and Nguyen Huynh Kim Duyen set to vie for global beauty pageants.
World
In the outskirt of Poland, there is a pretty rural village that is called "The painted village" for its amazing and unique tradition of painting their homes inside and out with colorful floral patterns, making this place the most photogenic spot.