Vietnam News Today (April 15): Party leader invites President J. Biden to visit Vietnam
Vietnam News Today (April 15) features headlines include Party leader invites President J. Biden to visit Vietnam, PM Chinh Chairs First Cabinet Meeting, State President hosts outgoing Russian Ambassador, Covid-19 updates.
Vietnam News Today (April 15) hot headlines:
Party leader invites President J. Biden to visit Vietnam
PM Chinh Chairs First Cabinet Meeting
State President hosts outgoing Russian Ambassador
HCM City beefs up cooperation with foreign partners
Viet Nam Confirms 25 New COVID-19 Cases
Vietnam striving to quickly produce home-made COVID-19 vaccines
Activities held to celebrate New Year with Khmer, Cambodian people
VN Sees 10 New Urban Areas Formed Per Year
Conference discusses effective use of land resources for national development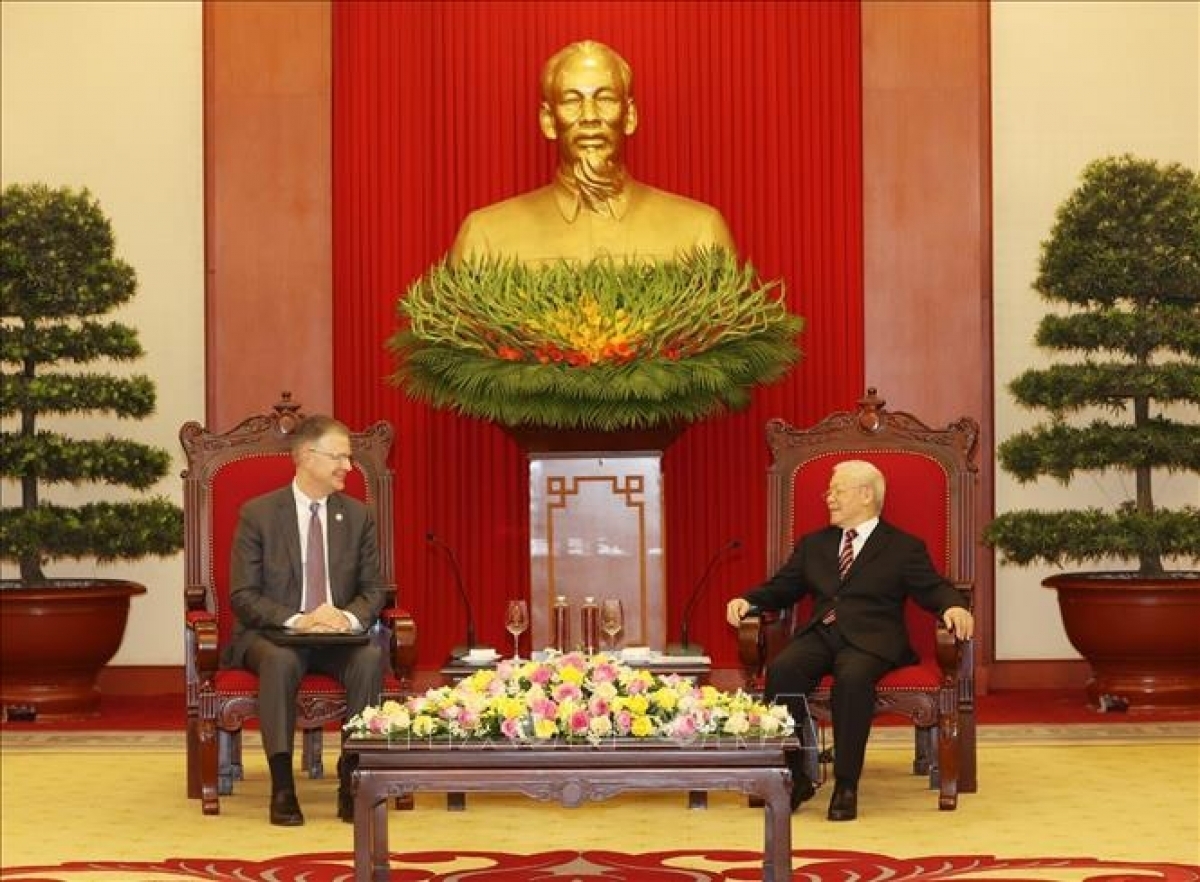 Party leader invites President J. Biden to visit Vietnam
Party General Secretary Nguyen Phu Trong has conveyed his invitation to US President Joe Biden to visit Vietnam, during a reception for outgoing US ambassador to Vietnam Daniel J. Kritenbrink in Hanoi on April 15.
Trong thanked Biden for congratulating him on re-election as General Secretary of the Community Party of Vietnam, and expressed his belief under the Biden administration the Vietnam-US relations will develop positively and substantially.
He spoke highly of Kritenbrink's practical and effective contributions to the Vietnam-US comprehensive partnership during the latter's working term in Vietnam.
Vietnam wants to further strengthen its comprehensive partnership with the US, stressed the Party chief.
For his part, ambassador Kritenbrink expressed his delight at the positive development of the US-Vietnam relations over the past years, reaffirming that the US attaches importance to deepening its relations with Vietnam on the basis of respect for each other's independence, sovereignty, territorial integrity and political institutions.
The ambassador said he is optimistic about the bright prospect of stronger bilateral cooperation, and vowed to make a further contribution to the Vietnam-US ties in whatever position he will keep in the future, VOV reported.
PM Chinh Chairs First Cabinet Meeting
Newly-elected Prime Minister Pham Minh Chinh on April 15 chaired a Cabinet meeting to implement upcoming tasks following the completion of the new Cabinet lineup.
Addressing the meeting, Chinh congratulated new Cabinet members on their election and appointment at the recent National Assembly session, and asked them to work closely alongside incumbent members to undertake tasks assigned by the Party, State and people.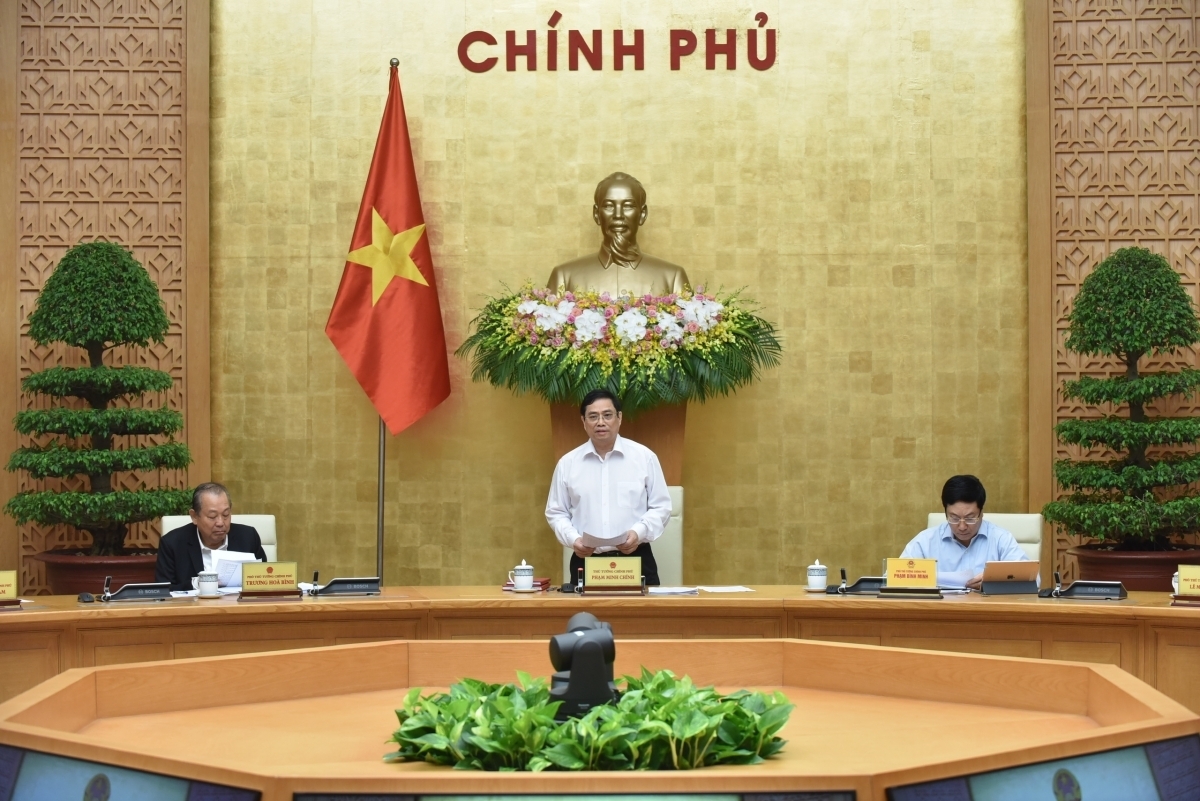 Cabinet members then examined a draft plan of action on implementing the Resolution adopted at the recent 13th National Party Congress, amendments to several legal documents, and preparations for the upcoming elections of deputies to the 15th National Assembly and local People's Councils.
They also touched upon the ongoing COVID-19 fight; the national COVID-19 vaccination campaign, and measures to accelerate public investment disbursement and assist businesses as well as people affected by recent coronavirus outbreaks.
State President hosts outgoing Russian Ambassador
State President Nguyen Xuan Phuc on April 15 received Russian Ambassador Konstantin Vnukov who came to bid his farewell at the end of his tenure in Vietnam.
At the reception, Phuc congratulated the diplomat on the successful completion of his mission in Vietnam and his being awarded the Vietnamese State's Friendship Order for his contributions to the Vietnam – Russia comprehensive strategic partnership.
Expressing his delight at robust growth of the partnership between the two countries, the President stated that Vietnam always attaches importance to its traditional friendship with Russia. He said he welcomes the maintenance of regular bilateral exchanges at all levels, particularly at the high level.
He also praised the outcomes of the recent phone talk between Party General Secretary Nguyen Phu Trong and Russian President Vladimir Putin, saying they have contributed significantly to boosting the countries' comprehensive cooperation.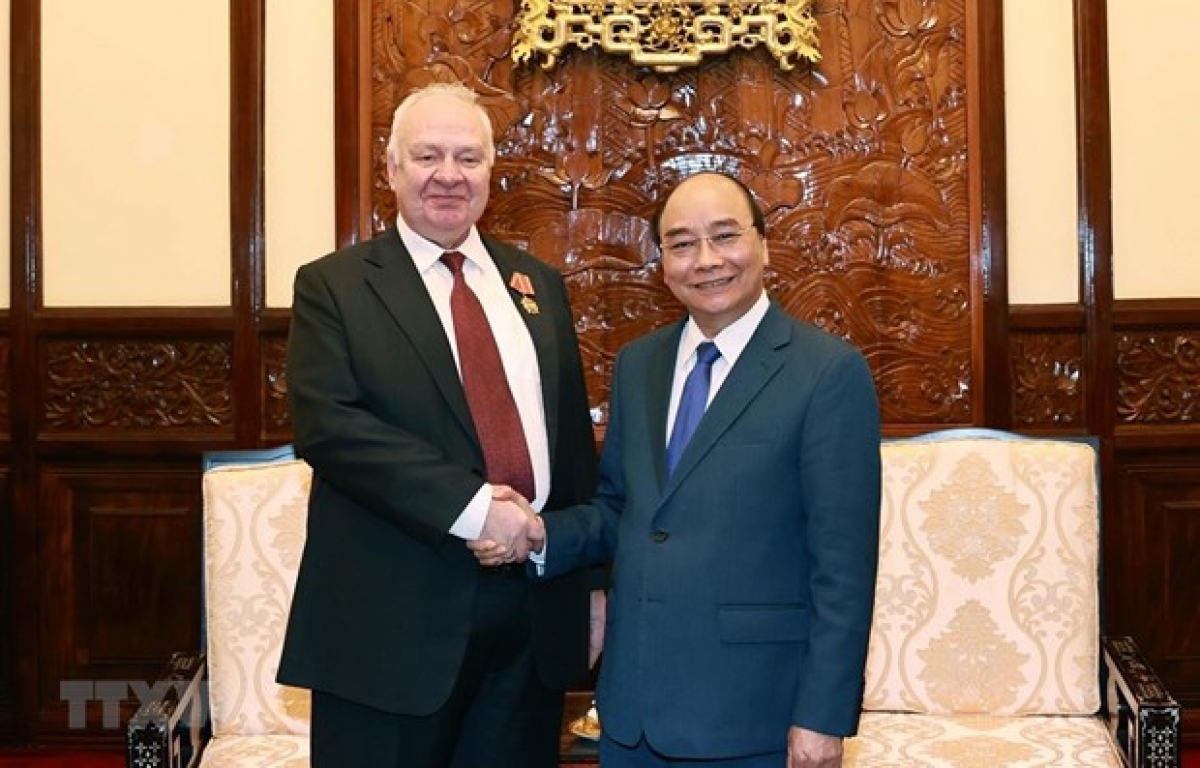 Affirming Russia's important role to stability and security in the Asia-Pacific region as well as in the world, Phuc said Vietnam wants to increase its collaboration and mutual understanding with Russia at international forums and organisations, including the UN and ASEAN.
For his part, Vnukov underscored his gratitude toward the assistance he and the Russian embassy received from Vietnam's Party, State, ministries and competent agencies during his tenure.
He pledged that in any position, he will make all-out efforts to promote the fruitful friendship and multifaceted cooperation between Vietnam and Russia, as reported by VOV.
HCM City beefs up cooperation with foreign partners
Ho Chi Minh City treasures and wants to continue receiving support from international partners during its development process, Secretary of the municipal Party Committee Nguyen Van Nen has said.
Nen made the statement on April 14 at a meeting with nearly 40 Consuls General, Honorary Consuls, and leaders of international organisations and economic-cultural offices of countries in the city.
He stressed that generations of leaders of HCM City have affirmed that all successes of the city are associated with the companionship, support and sharing of international friends.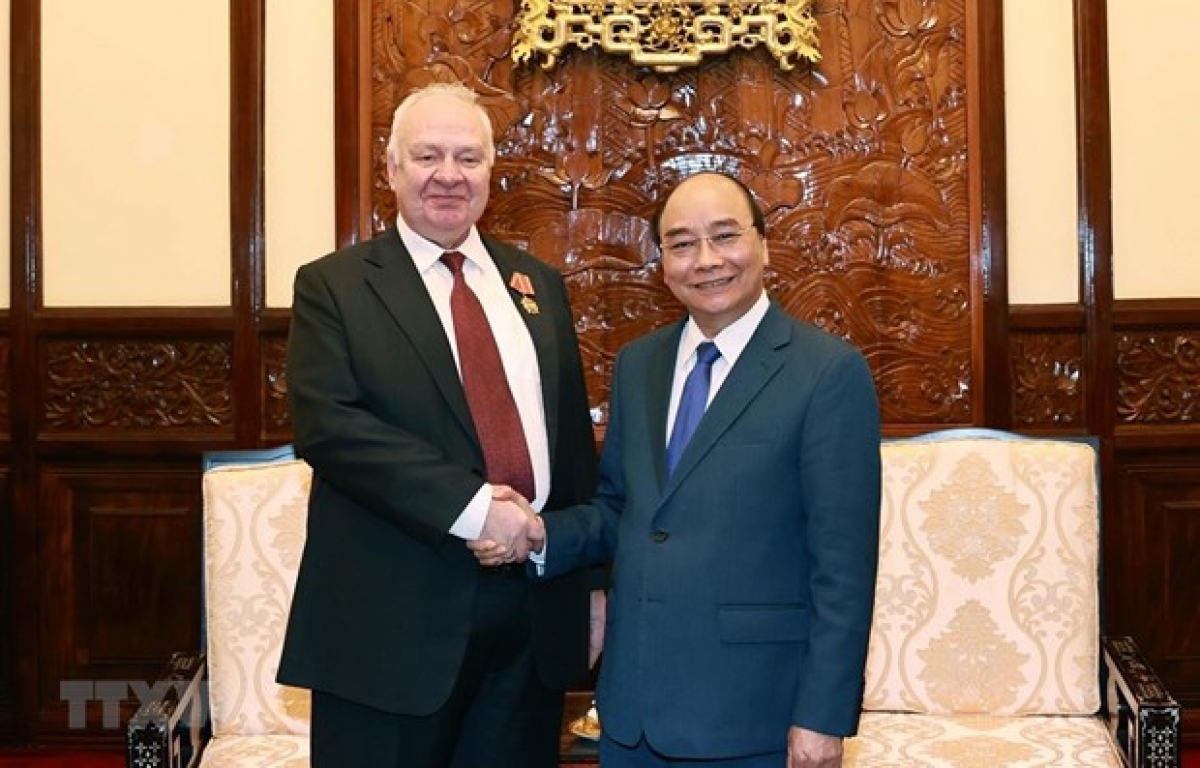 Sharing information about the city's development orientations, especially smart city projects, building a National Financial Centre and developing Thu Duc city, Chairman of the municipal People's Committee Nguyen Thanh Phong emphasized that, besides internal efforts and resources, the city wants to receive support from international partners to complete the set targets.
Carel Richter, Dutch Consul General and head of the Consular Corps in HCM City, highlighted the significance of the meeting, and congratulated HCM City on important achievements in COVID-19 prevention and socio-economic development, as well as in foreign investment attraction.
He affirmed that the Consular Corps wants and is ready to continue joining hands to contribute to HCM City's development, thus further strengthening and developing cooperation relations between foreign countries and Vietnam, according to VOV.
Viet Nam Confirms 25 New COVID-19 Cases
Viet Nam confirmed 25 new IMPORTED cases of COVID-19 on Thursday, raising the national patient tally to 2,758.
The latest patients include one Indian man who flew from the United Arab Emirates to Ho Chi Minh City on April 10.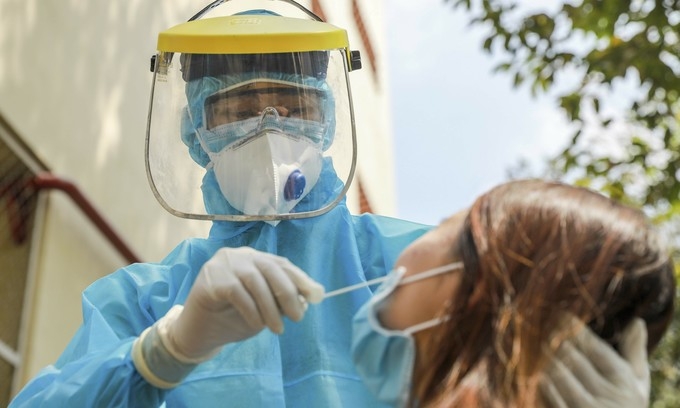 (Photo: VNE)
He is being treated at the city's Cu Chi field hospital.
All the other patients are Vietnamese repatriated from Japan (11), the Philippines (five), the United Arab Emirates (two), Qatar (one), Thailand (one), Angola (one) or returned to Viet Nam via land border gates in the southern provinces of Kien Giang and An Giang, as reported by VGP.