Vietnam News Today (Dec. 30): Vietnamese Carriers Open Ticket Sales for International Flights
Vietnam News Today (Dec. 30): New Covid-19 cases lowest in three weeks; Vietnam remains the US' third largest coffee supplier; Vietnamese carriers open ticket sales for international flights; Vietnam outperforms regional countries in Covid-19 vaccination race.
Vietnam News Today (Dec. 30) notable headlines
New Covid-19 cases lowest in three weeks
Vietnam remains the US' third largest coffee supplier
Vietnamese carriers open ticket sales for international flights
Vietnam outperforms regional countries in Covid-19 vaccination race
Vietnam to take on Thailand at AFF U23 Championship 2022
Vietnam, China talk to clear backlog of container trucks at border gates
Vietnam secures 2.58% GDP despite Covid-19 impact
Tourism-driven Hoi An suspends New Year celebrations 680,000
HCMC students may return to school after New Year holiday
A medical staff prepares to give Covid-19 vaccine in Da Nang, November 2, 2021. Photo: VnExpress
New Covid-19 cases lowest in three weeks
The Health Ministry announced 13,873 new domestic Covid-19 patients Wednesday, lowest in 21 days.
Most of the new cases were detected in Hanoi, at 1,766.
It was followed by Tay Ninh Province with 938 cases and Vinh Long Province with 917 cases. Both localities are in the south.
In the past 24 hours, 245 Covid-19 patients have died, including 40 in HCMC, cited VnExpress.
Since the pandemic started last year, the death toll in Vietnam has climbed to 31,877 or 1.9 percent of all infections.
In the latest wave that hit the country in late April, more than 1.68 million cases have been confirmed and nearly 1.3 million of them have recovered.
So far, 69.8 percent of the population have received two vaccine doses.
Vietnam remains the US' third largest coffee supplier
Despite a fall in coffee exports to the US due to the Covid-19 pandemic, Vietnam remains the market's third largest coffee supplier, according to the Ministry of Industry and Trade.
Vietnam exported approximately 118,300 tonnes of coffee worth US$228.11 million to the US between January – October 2021, down by 15.1% in volume and 12.3% in value against the same period from last year.
Consequently, its coffee market shares as part of total US imports also dropped from 10.87% in the reviewed period last year to 8.78% this year. Indeed, the US' average import price of coffee increased by 13.8% to hit US$4,243 per tonne.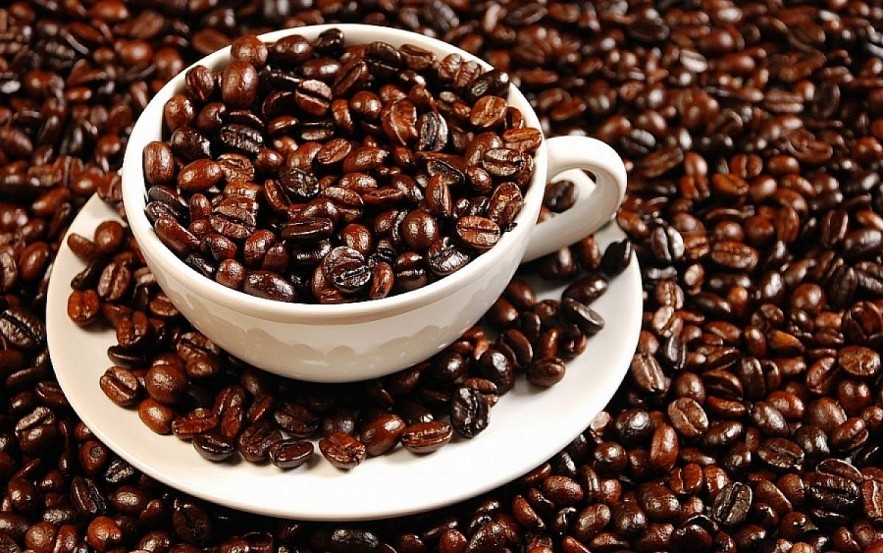 Photo: VOV
Statistics compiled by the International Trade Center (ITC) indicated that the US imported 1.35 million tonnes of coffee, worth US$5.72 billion during the 10-month period, increasing by 5.2% in volume and 19.7% in value year on year.
According to https://www.mordorintelligence.com, the US coffee market is forecast to grow during the 2020 - 2025 period, with the compound annual growth rate (CAGR) reaching 4.8%, according to VOV.
With more than 70% of consumers preferring to make coffee at home and 59% of coffee products consumed daily in high-end segments, the US is anticipated to become a promising market moving forward.
This will therefore open up bright export prospects for coffee producers in the future, including from the Vietnamese market, according to a survey by the National Coffee Association USA.
Vietnamese carriers open ticket sales for international flights
Vietnam Airlines and Bamboo Airways have opened ticket sales to several locations including the U.S., Japan and Taiwan, signalling the resumption of international travel on New Year's day.
National flag carrier Vietnam Airlines is offering tickets between HCMC and Phnom Penh in Cambodia, with one-way prices starting at VND2.5 million (US$109.54). From Hanoi to Tokyo, the starting fare is VND11.7 million; and from HCMC to San Francisco, VND21.2 million.
All flights are scheduled for January 1, 5 and 9, respectively.
Vietnam Airlines is not offering tickets to Singapore and Taipei yet, even though it has received permission from the Civil Aviation Authority of Vietnam (CAAV) to reopen flights on these routes, reported VnExpress.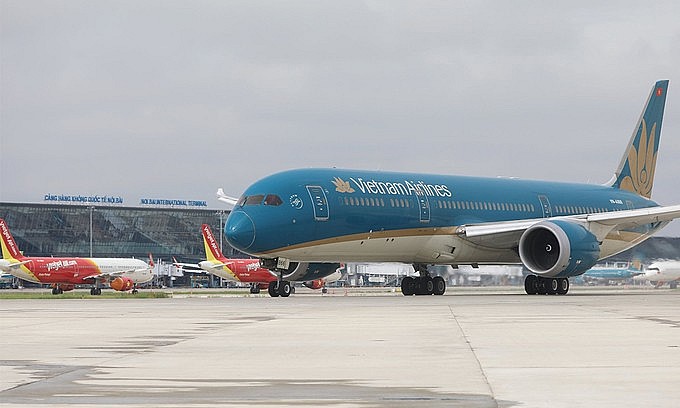 A Vietnam Airlines aircraft seen at Noi Bai International Airport in Hanoi. Photo: VnExpress
Meanwhile, private airline Bamboo Airways is offering tickets from Hanoi to Taipei at VND4.5 million one-way once a week starting January 5.
Round-trip tickets are not being offered at this point.
Vietnam requires arriving passengers to test Covid-19 negative and have certificates of vaccination or Covid-19 recovery. They will also need to isolate themselves at a location of their choice for three days after arrival.
Those who are not fully vaccinated will need to guarantee that they will isolate themselves for at least seven days at home or a location approved by local authorities.
The CAAV has approved the resumption of international flight routes to Japan, Taiwan, Singapore, Cambodia and the U.S, with each domestic airline allowed to operate four flights a week on each route.
South Korea, China, Laos and Thailand have not finalized their responses to Vietnam's request for flight resumption.
Vietnam closed its borders and grounded international flights in March 2020, allowing in only citizens, foreign experts, investors, and highly-skilled workers coming in on special flights.
Vietnam outperforms regional countries in Covid-19 vaccination race
Vietnam became the 53rd country in the world achieving the goal of covering basic doses of Covid-19 vaccine for 70 percent of its population, according to covidvax.live, a website that updates the vaccination speed worldwide every day.
The website reported that only 63 out of more than 220 countries and territories which have provided data on Covid-19 pandemic prevention and control across the world have achieved this goal.
In Asia, Vietnam's vaccination speed and quantity are higher than that of Thailand, Laos, the Philippines, India and Indonesia. Outside of Asia, Vietnam has been lower than the US's vaccine coverage by only two grades, but 40 grades higher than Russia.
According to statistics from the Vietnamese Ministry of Health, over 146 million doses of vaccines against Covid-19 had been administered to people as of December 27, including over 77 million of first shots and nearly 66.5 million of second jabs. Vietnam has counted 2.8 million people getting the third doses so far, cited VNA.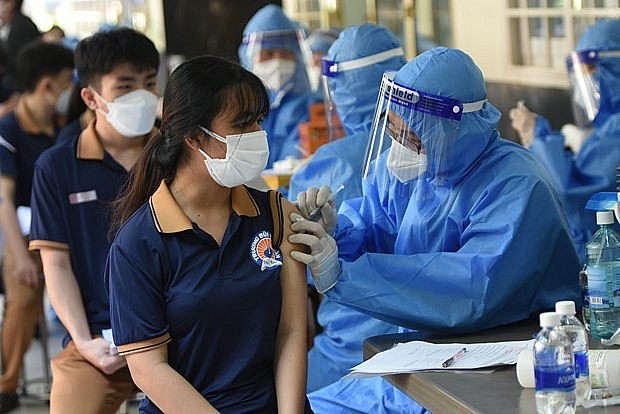 Photo: VNA
According to Russian news agency Sputnik, thanks to its relentless vaccine diplomacy strategy, from a country with a low rate of Covid-19 vaccine vaccination, Vietnam has become one of the countries having the rapidest vaccination speed in the world in a short time.
The vaccine diplomacy, an unprecedented diplomatic strategy in Vietnam's history, has been drastically deployed in all activities, helping Vietnam safely adapt to and effectively control the Covid-19 pandemic, the news agency said.
Not only successful in ensuring the supply of Covid-19 vaccine, Vietnam's vaccine diplomacy strategy also facilitated the transfer of vaccine production technologies of other countries to Vietnam, including Sputnik-V of Russia, Abdala of Cuba, and Covaxin of India, it added.
Vietnam to take on Thailand at AFF U23 Championship 2022
Vietnam will play alongside Thailand and Singapore in Group C of the ASEAN Football Federation (AFF) U23 Championship 2022 to take place in Cambodia next year, according to a draw ceremony held on December 29.
Hosts Cambodia will clash with Timor Leste, the Philippines and Brunei in Group A, while Indonesia will encounter Malaysia, Myanmar and Laos in Group B.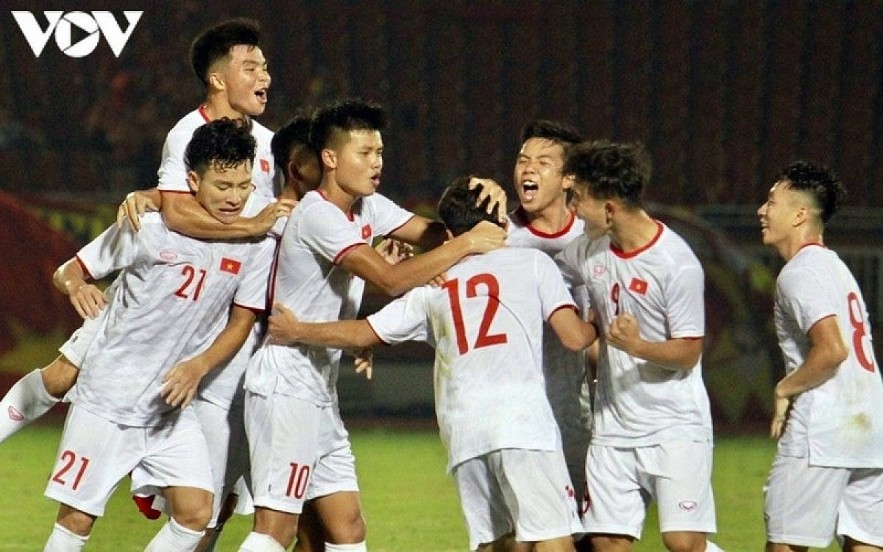 Most of the U23 Vietnam team to play Thailand will be from the U21 national squad. Photo:VOV
Teams will compete in a round-robin format in each group to choose three group winners and a second team with the best results to compete in the semi-finals.
All the matches will take place at Morodok Techno and Prince stadiums in capital Phnom Penh from February 14 – 26.
At the 2019 tournament, Vietnam also played alongside Thailand in the same group. The last scoreless match between Vietnam and Thailand helped the former stay atop the group, VOV reported.
However, Vietnam were defeated 1-0 by Indonesia in a semi-final match and later outperformed Cambodia 1-0 to secure third prize. Meanwhile, Thailand cruised into the final match but were stunned 1-2 by Indonesia.
The Vietnamese team coached by Dinh The Nam are scheduled to gather for training in Hanoi on January 5, 2022.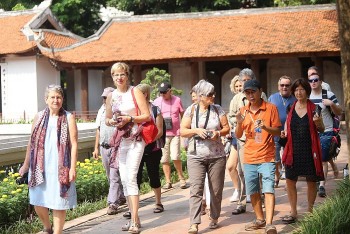 National
Vietnam News Today (May 24): Covid-19: Vietnam records 1,179 new cases, 3,862 recoveries on May 23; Foreign arrivals soar two months after border reopening; Vietnam, Cambodia boost defense ties; Heavy rain floods parts of northern Vietnam.