Vietnam News Today: Facebook's campaign to assist Vietnam in digital economy
Facebook has launched a campaign to support Vietnam in developing its digital economy, EVFTA could lift Vietnam's exports by 12 percent by 2030, Australian website praises VN's prudent, low-cost approach to combating Covid-19… are headlines of the day (May 26). 
New campaign of Facebook to bolster Vietnam's digital economic development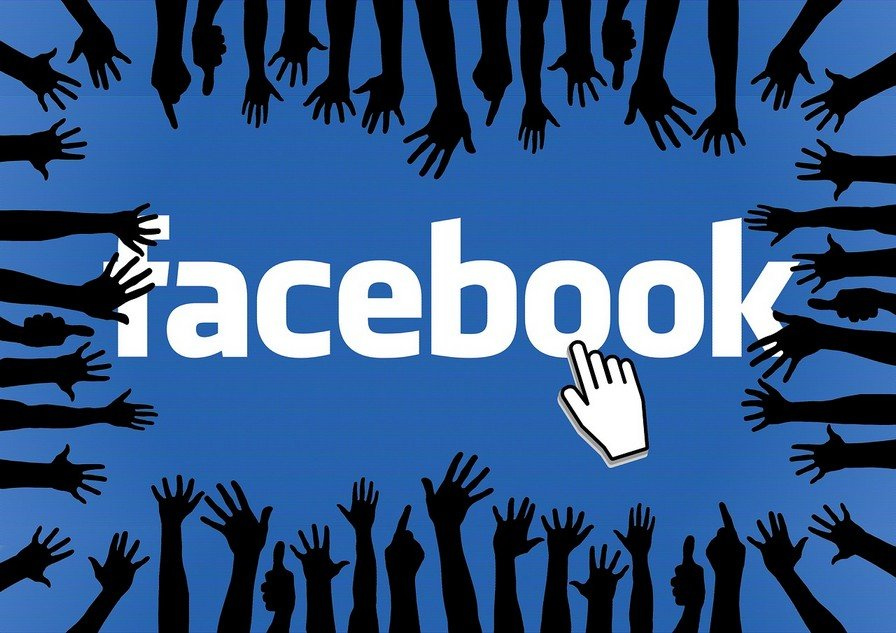 Illustrative photo.
"Facebook for Vietnam" program is deployed from May to December focusing on innovation, safety and digital literacy, smart cities, the digital economy, and the community by the US delegation in Vietnam and other partners, Nhandan reported.
As the first comprehensive program designed specifically for Vietnam by the social platform under the hashtag #fb4vn, the campaign aims to boost the nation's socio-economic development and join hands to assist its in the path to becoming a digital nation.
It includes startup support initiatives, developer support and innovation promotional campaigns. In addition, it also focuses on promoting safety on social networks, including the safety of women and children and the prevention of child abuse, as well as equipping young people with digital skills.
The campaign will also implement initiatives to help connect the community at large and leverage technologies to support and promote social activities. Under its program, Facebook will also support provinces and cities to build both e-government and smart cities through coordinated programs across various fields. The platform will also host a series of donation programs for businesses, especially small and medium-sized enterprises operating in the tourism and education sectors in the post-COVID-19 environment.
WB: EVFTA could lift Vietnam's exports by 12 percent by 2030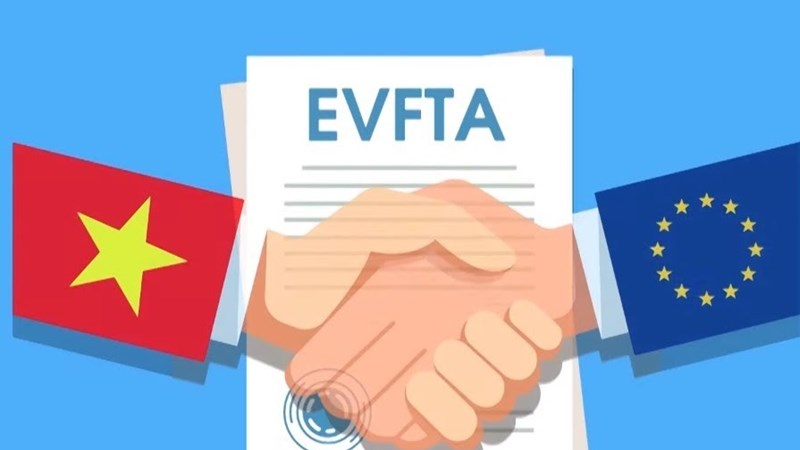 Photo: Tapchitaichinh.
The World Bank (WB) has predicted that the EU-Vietnam Free Trade Agreement (EVFTA) could help increase the Vietnam's GDP and exports growth rate by 2.4 percent and 12 percent, respectively, by 2030, the Ministry of Industry and Trade (MoIT) has reported, VNA reported.
The deal is also expected to bring 100,000 to 800,000 people out of poverty. The WB believes Vietnam could enjoy greater benefits from joining the EVFTA and the Comprehensive and Progressive Agreement for Trans-Pacific Partnership (CPTPP) if it conducts overall economic and institutional reform to comply with their conditions.
WB Country Director in Vietnam Ousmane Dione said Vietnam could optimise the deals and reap unprecedented benefits.
Requirements on the rules of origin is one of the challenges Vietnam needs to overcome, he said, as a number of Made-in-Vietnam products still rely on imported materials - 62 percent in electronics and 53 percent in automobiles.
He suggested that Vietnam improve links between domestic suppliers and foreign enterprises that lead global supply chains.
Vietnam will become a destination for EU and global investors because of the EVFTA, he added. When FDI increases, however, the number of trade complaints will also pile up.
The conversation praises VN's cautious, low-cost approach to combating Covid-19
Mieszko Mazur, the author of a recent article on Australia-based The conversation shared his personal view basing on observations, exchange with local residents, and independent research after his research visit at the Da Nang University of Economics since February 2020, VGP reported.
A notable exception to all the grim national statistics is Viet Nam. At the time of this article, it has had only 55 active Covid-19 cases and zero deaths, and in the 21-day sequence between April 16 and May 7, 2020, it reported zero new infections.
It is worth emphasizing that Viet Nam is one of the poorest nations in Southeast Asia, with GDP per capita of barely $2,500 – 13 times less than Italy and 25 times less than the U.S. Moreover, it shares a long border with China and relies heavily on Chinese imports and exports. Finally, Viet Nam's population is roughly 100 million, making it one of the most densely populated countries in the world.
The author concluded that wealth is not necessarily a key factor in a country's ability to successfully combat Covid-19. Given the nation's precarious financial health, the government did not want to take the risk of jeopardizing the health services provided to its citizens in case the disease was suddenly too widespread to curb.
Rather than relying strongly on the recommendations of World Health Organization (WHO), with its stage 1-4 model, the Vietnamese government took the highly prudent approach of assuming the possibility of a full-blown pandemic.
Japanese firm alleged to bribe Vietnam tax officials with US$232,000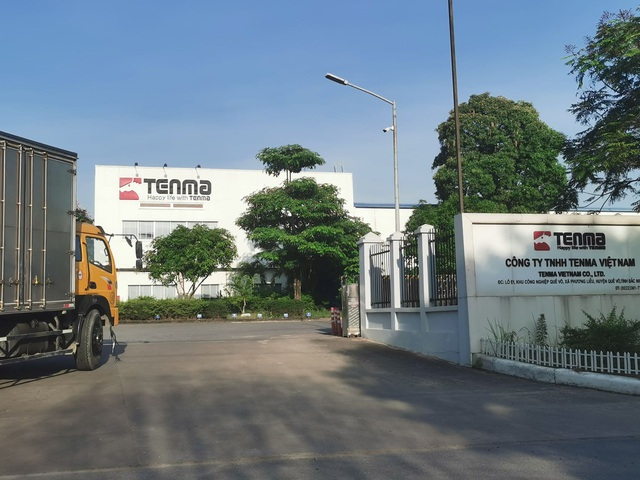 Tenma Vietnam, located at Que Vo industrial park, is alleged of bribing Vietnamese officials with over US$200,000. Photo: Dantri.
Several Japanese media outlets, including Asahi, Kyodo, Nikkei, have reported that Vietnamese public officials have taken 25 million yen (US$232,000) in bribe from a Vietnam unit of a Tokyo-based company named Tenma, Hanoitimes reported.
The article, published on Asahi on May 12, said Tenma, a plastic product maker, admitted to the Tokyo District Prosecutor that it paid the said amount through Tenma Vietnam Company at Que Vo industrial park, Bac Ninh province.
The action is considered a violation of Japan's Unfair Competition Prevention Act, as it was aimed to ensure local authorities would remit Tenma Vietnam's value-added tax (VAT) arrears worth VND400 billion (US$17.17 million) from imported raw materials.
According to Dan Tri, the first payment was made in June 2017, Tenma Vietnam, after having consulted the parent company, bribed Vietnamese officials with VND2 billion (US$85,861), which resulted in the remission of the entire VND400 billion (US$17.17 million) of tax arrears.
In August 2019, local tax authorities requested the company to pay an additional VND17.8 billion (US$764,128) in taxes, but later offered an under-the-table payment of VND3 billion (US$128,785) in cash in exchange for a reduction of tax payment from VND17.8 billion (US$764,128) to VND570 million (US$24,469).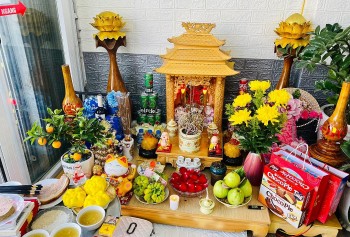 Handbook
Learn more about an ancient Vietnamese tradition that may bring you good fortune!