Vietnam News Today (Feb. 24): AI Application Proves Useful to Improving Tourists' Experience
Vietnam News Today (Feb. 24): Plenty of opportunity for Vietnam-India business cooperation; Ministry of Health requests completing "vaccine passport" granting system; AI application proves useful to improving tourists' experience; Challenges remain in tourism's digital transformation.
Vietnam News Today (Feb. 24) notable headlines
Plenty of opportunity for Vietnam-India business cooperation
Ministry of Health requests completing "vaccine passport" granting system
AI application proves useful to improving tourists' experience
Challenges remain in tourism's digital transformation
Vietnam aims for No.1 position at SEA Games 31
Vietnam, UAE seek to beef up transport cooperation
National tourism program 2022 launched
Guidelines on supervision, assessment of foreign investment issued
Re-opening of school, tourism based on sufficient grounds, careful consideration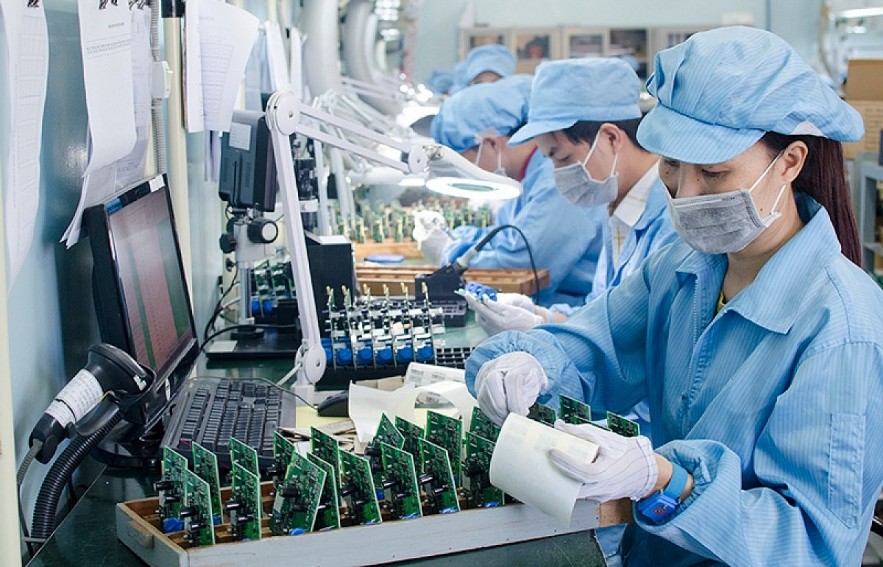 Photo: VOV
Plenty of opportunity for Vietnam-India business cooperation
Vietnamese and Indian businesses hold great potential for cooperation in various economic sectors, including electronics and vehicle manufacturing, and information technology, experts shared the view at a recent seminar held in Hanoi.
Le Hoang Tai, deputy director of the Vietnam Trade Promotion Agency, noted electronics has become Vietnam's key manufacturing field as it currently accounts for up to 17.8% of the total industrial production value.
According to the official, electronics manufacturing plays an important role in the national economy as it mainly produces electronic products, computers, and optical products for export to various countries worldwide, not to mention its deep engagement in the global supply chain.
Meanwhile, manufacturing vehicles and transportation components is also the country's crucial sector. Accordingly, the Vietnamese market has witnessed the emergence of several major automobile manufacturers in globally, such as Honda and Toyota, leading to satellite manufacturers and foreign suppliers to inject capital into the nation.
Tai emphasized despite the complex nature of the Covid-19 pandemic, information technology also represents a bright spot for Vietnam as it has made significant contributions to the country's GDP growth.
Most notably, the country has been named on the world information technology map, ranking first in software services in Southeast Asia. Several global-renowned corporations have selected Vietnam as an investment destination, while some Vietnamese IT enterprises such as Viettel and FPT have reached out to the wider world.
Tai subsequently advised local businesses to further enhance their capacity as a means of meeting the stringent requirement set by importers and effectively participating within the global supply chain, cited VOV.
Through this event, firms from India, Vietnam, and other Greater Mekong Sub-region countries can exchange information and gain insights into each other's needs, so that they will strengthen co-operation and fully tap into signed new-generation free trade agreements (FTAs), stressed the Vietnamese official.
Addressing the seminar, Dr. Shyam Vasudev Rao, president of Shyam Vasudev Rao and president of Federation of Indian Chambers of Commerce and Industry (FICCI), emphasized the Covid-19 pandemic has set forth requirements for sustainable development, and small and medium sized enterprises (SMEs) are being supported by governments with incentive policies thanks to their contribution.
SMEs are required to reform their model to make greater profits and master the supply chain, said Rao.
He noted that it is time for SMEs of Vietnam, India, Cambodia, and Thailand to seek new methods to expand new markets in the coming time.
Ministry of Health requests completing "vaccine passport" granting system
The Ministry of Health (MoH) has sent a document to the Ministry of Information and Communications, urging it to complete a "vaccine passport" granting system as soon as possible.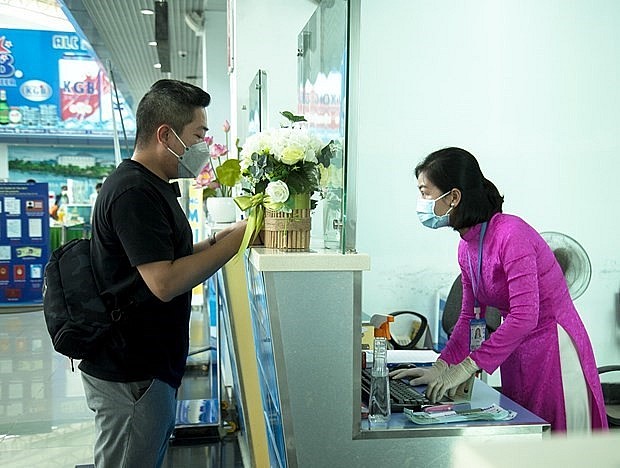 A passenger checks in at the airport. Photo: VNA
The MoH said it had received an official dispatch from the Ministry of Information and Communications (MIC) on testing digital signatures on the Covid-19 vaccination management platform.
Therefore, from February 15-18, its Department of Information Technology worked with the MIC and Viettel Group to review and evaluate the digital signature, finding out that the function has yet to met the set requirements, and could not be tested as planned, reported VNA.
The MoH stressed that it had issued the form and process for granting "vaccine passports". However, after two months, the ministry is still unable to issue "vaccine passports" to serve international travel and trade of people.
AI application proves useful to improving tourists' experience
Like e-commerce and retail, customers in the tourism and hotel industry now tend to book tours on the websites providing customized travel experiences.
Some surveys show that the mushrooming of social networks has facilitated new forms of communication via automatic interaction like chatbot.
Chatbot hasn't been used widely in Vietnam. However, Da Nang, a tourism hub in the central region, has become the second city in Southeast Asia to apply chatbot to tourism.
To help holiday-makers easily check information, the municipal Tourism Department coordinated with the Hekate Technology JSC to develop and pilot Chatbot Danang Fantasticity, the first automatic tourism information searching and support channel via text message conversation in Vietnam.
During the first six months since its debut, the app has been frequently updated with relevant information about famous destinations, events, weather, ATM locations, and hotlines, among others, according to the Da Nang Tourism Promotion Centre.
In Ho Chi Minh City, most of the tourists trying this type of artificial intelligence (AI) application held that this is a modern and useful tool for many circumstances that require quick response.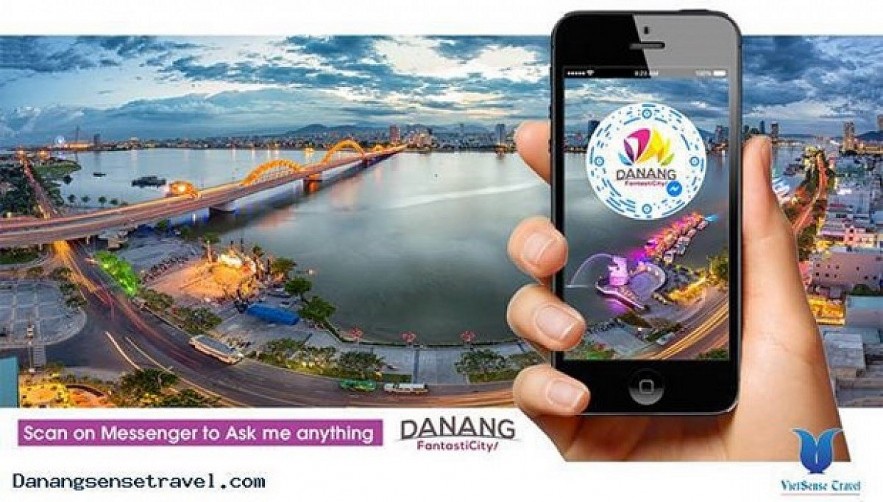 Chatbot Danang Fantasticity has been regularly updated with tourism information. Photo: danangsensetravel.com
This shows the rich potential of AI applications like chatbot in assisting customers and reforming tourism products and services.
Tran Binh Giang, founder of Tripi.vn - a travel e-commerce website, said since his company's operations were semi-automated, the customer satisfaction score (CSAT) has surged by 98%, and expenses for each order halved, according to VOV.
Given the benefits from AI apps, many experts said Vietnam's tourism sector should promote the widespread application of AI achievements by building an AI development process and continually applying them in reality to measure their compatibility with the set targets.
They noted that in the tourism sector, chatbot has just been used to help customers book rooms, services, and products. It is necessary to connect with the suppliers of relevant products and services so as to create a complete chatbot ecosystem for tourism.
Pham Trinh Hong Phi, a representative from the Dien Thien Investment - Trading - Services Co. Ltd, recommended enterprises step up comprehensive reform of the tourism sector, strongly connect with those in the same industry, and create a dynamic digital environment by boosting IT reform.
Challenges remain in tourism's digital transformation
The Covid-19 pandemic has posed big challenges for almost all industries and fields, with tourism suffering the most.
At the same time, due to the impact of the Fourth Industrial Revolution, with changes in consumer habits, especially after the Covid-19 outbreak, digital transformation has become an indispensable requirement of the industry.
The transformation of Vietnam's tourism sector is said to face many barriers due to the uneven quality of workers, low management capacity, and limited digital technology.
In the future, in order to remove those barriers, the industry must carry out effective solutions and overcome limitations in terms of finance, human resources, policies, information technology, organization and management, and cooperation mechanisms.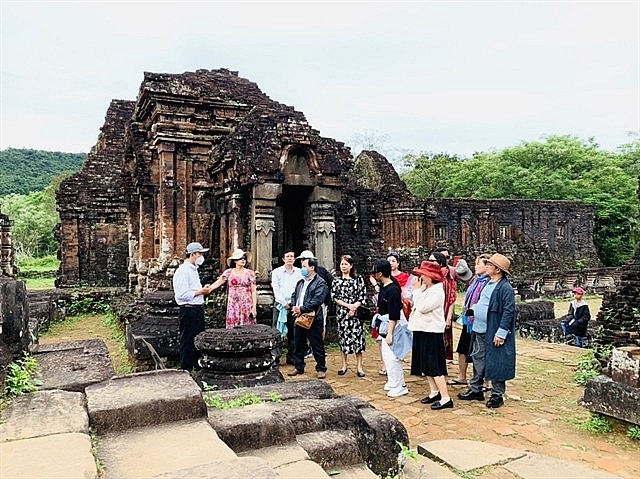 Photo: VNS
According to Dr Le Thị Ai Nhan, a social science expert, the top requirement of digital transformation and development of tourism is to have good human resources, as well as a large number of competent experts in information technology. However, the current training system in Vietnam is still inadequate in catching up with the trend of talent incubation and human resources development in digital tourism.
Most restaurants, hotels, travel agents, travel shops, and tourist sites in the country have not been manned with those experienced in digital tourism to serve the requirements of digital transformation and the needs of tourists, cited VNS.
Another problem is differences in digital technology between regions across the country. The areas with good conditions for digital transformation in the tourism industry are mostly in large cities and provinces.
Experts say that Vietnam can learn from international experience in planning and developing information infrastructure, the Internet of Things, and artificial intelligence in a professional and modern direction, associated with the tourism product value chain. In addition, Vietnam should focus on developing smart cities along with tourism digital transformation infrastructure.
It is necessary to have more mechanisms and policies to encourage and promote the participation of stakeholders in the tourism digital transformation strategy, and expand international cooperation in this field.
Vietnam aims for No.1 position at SEA Games 31
Vietnam sets a target of topping the medal tally at the 31st Southeast Asian Games (SEA Games 31), which it is going to host this year, said Deputy Director of the National Sports Administration (NSA) Tran Duc Phan.
Phan made the statement at a February 23 ceremony to announce new sponsors of the upcoming tournament, which are Stavian Chemical JSC as a diamond sponsor, and Nestlé Vietnam and Digiticket Trading Platform One Member Company Limited as platinum sponsors.
Illustrative photo. Photo: VNA
The SEA Games 31 organizing board said it has completed collecting VND70 billion (US$3.06 million) in sponsorship. In addition, preparations for the big event are underway.
As planned, the second meeting of chiefs of delegations (CDM) to the SEA Games 31 will take place in Hanoi on March 18, with the chiefs touring facilities serving the games in Hanoi, Quang Ninh, and Bac Ninh, among other destinations.
In the near future, a list of the Vietnamese sports delegation attending the tournament will be completed and submitted to the Ministry of Culture, Sports and Tourism for approval, reported VNA.
The 31st SEA Games will run in Hanoi and 11 neighboring localities. It will feature 40 sports with 526 events, attracting around 10,000 participants.
At the 30th SEA Games in 2019, the Vietnamese sports delegation finished second in the overall medal tally, with 98 golds, 85 silvers and 105 bronzes, just behind the host Philippines.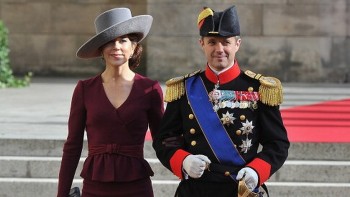 Friendship
Denmark's Crown Prince and Crown Princess will visit Vietnam to celebrate 50 years of diplomatic relations and promote green solutions.