Vietnam News Today (February 15): PM Nguyen Xuan Phuc holds phone talks with Lao, Cambodian leaders
Vietnam News Today (February 15) features headlines include PM Nguyen Xuan Phuc holds phone talks with Lao, Cambodian leaders, promoting the resource of overseas Vietnamese in national development, COVID-19 situation updates.
PM Nguyen Xuan Phuc holds phone talks with Lao, Cambodian leaders (Photo: VNA)
PM Nguyen Xuan Phuc holds phone talks with Lao, Cambodian leaders
Prime Minister Nguyen Xuan Phuc held separate phone talks with Lao Party General Secretary and Prime Minister Thongloun Sisoulith, and Cambodia People's Party President and Prime Minister Samdech Techo Hun Sen on February 11.
During their talks, the sides expressed their joy at the fine cooperation outcomes over the past year as well as the efforts to further develop the Vietnam – Laos and Vietnam – Cambodia relations. The foreign leaders congratulated Vietnam on its achievements recorded in 2020 and the success of its recent 13th National Party Congress.
The three leaders are scheduled to have a joint online meeting in the first quarter of 2021 to discuss measures to bring relations of the three fraternal neighbours to a new height, for common development and prosperity.
On the occasion of the lunar new year, the year of the buffalo, the foreign leaders extended their greetings to the Vietnamese Party, State and people, according to NDO.
Promoting the resource of overseas Vietnamese in national development
On the occasion of the 2021 Lunar New Year (Tet) festival, overseas Vietnamese people shared their thoughts and aspirations with Nhan Dan Newspaper, expressing their earnest desire to contribute strength and wisdom as well as join hands in building and developing the homeland.
On the occasion of the 2021 Lunar New Year, activities were not organised as usual so as to ensure the safety of the community from the impacts of the COVID-19 pandemic, NDO reported.
2020 is a challenging year for the Vietnamese community in the Czech Republic. But upon hearing news about the epidemic situation in Vietnam and natural disasters in the Central region, Vietnamese expatriates in the Czech Republic did not hesitate to join hands to help share in the difficulties of the homeland in a spirit of mutual love and care.
Vietnamese expats in Laos make chung (square glutinous rice) cake - the soul of traditional Tet. (Photo: VNA)
In order to maintain and preserve the Vietnamese language, in the summer of 2020, Vietnamese classes remained open at Sapa Shopping Centre in the capital city of Prague, the Czech Republic.
The Vietnamese community in the Czech Republic also wished that the Party and State would continue to create favourable conditions for overseas Vietnamese to enjoy preferential policies in order to return to their homeland to do business.
Meanwhile, according to Nguyen Phuc Binh, President of the Vietnam Students' Association in Australia, the diplomatic relationship between Vietnam and Australia is currently in a very fine state, with two-way trade being carried out regularly.
Although Vietnamese in Australia could not return to Vietnam for Tet this year, they have still been able to buy enough Vietnamese food at Vietnamese markets in Australia.
Deceased Japanese expert confirmed as latest COVID-19 case in Vietnam
The man, 54, entered Vietnam on January 17 for a business mission at Mitsui Vietnam and was placed in quarantine upon his arrival at Tan Son Nhat International Airport in Ho Chi Minh City.
He twice tested negative for the virus on January 17 and 31 during his stay at a concentrated quarantine facility in HCM City's Tan Binh district.
(Photo: VNE)
On February 1 the man flew to Hanoi capital and stayed at a hotel in Tay Ho district from February 1-13 during which he travelled back and forth between the hotel and his company.
He was found dead in his hotel on February 13, and subsequent tests later proved he had carried the virus.
Local authorities quickly scrambled to track down and quarantine those who had contact with the deceased Japanese man, for medical surveillance.
Further investigations are underway, according to the Ministry of Health.
The ministry also reported that no more coronavirus infections in the community have been detected for the past 12 hours after 33 cases were confirmed on February 14 afternoon, as reported by VOV.
Chu Lai port welcomes new wave of investment on New Year's Day
Situated in the central province of Quang Nam, Chu Lai port is to co-operate with Sun Paper Savannakhet Company of Laos in order to export a shipment of 7,200 tonnes of pulp to China.
According to VOV, this marks the first time that Chu Lai port has co-operated alongside a major firm from Laos to export pulp to the Chinese market.
The Lao company has selected Chu Lai port as the destination in which to export their pulp products to China from due to its notable benefits, including the port's infrastructure and diversified transport routes.
The consignment of 7,200 tonnes of pulp was transported to Chu Lai port by road from Savannakhet in Laos before being brought to China by COSCO's Hai Wang Zhi Xing cargo vessel.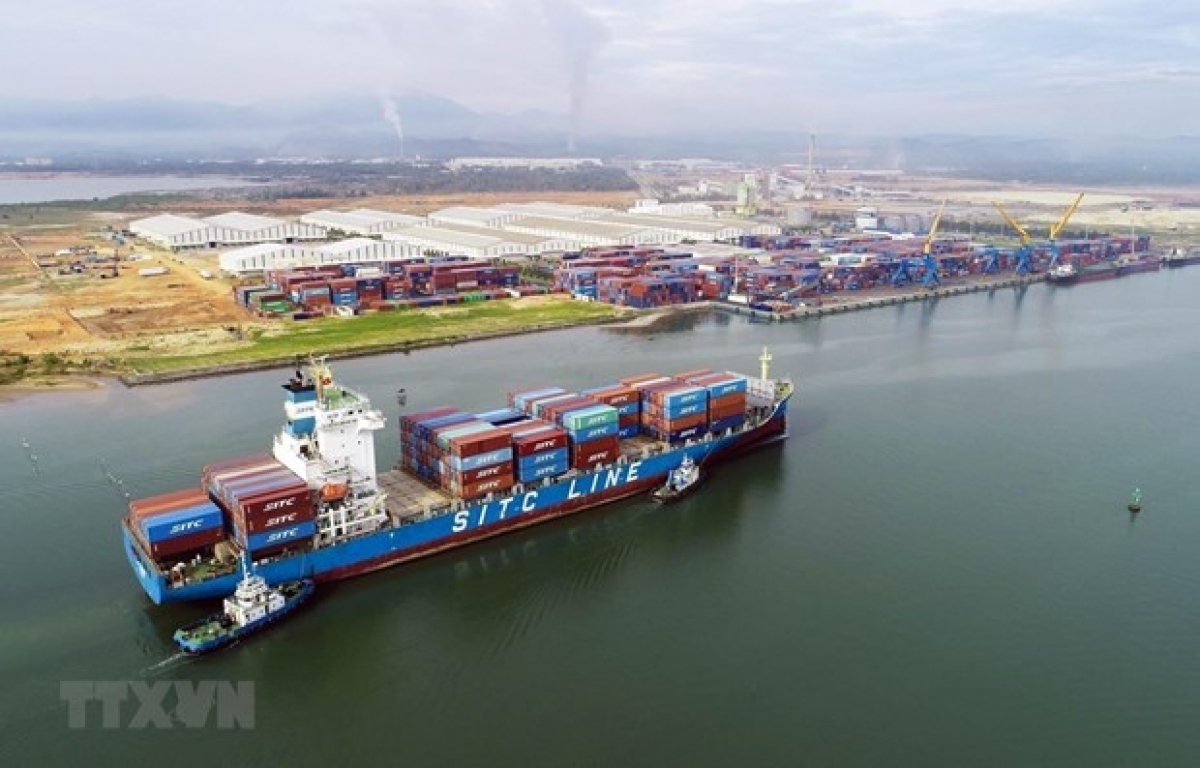 A representative from Sun Paper Savannakhet explained that the enterprise will export roughly 180,000 tonnes of pulp through Chu Lai port this year with an average output of 15,000 tonnes per month.
The latest investment indicates that Chu Lai port's great efforts in seeking and diversifying import and export sources are proving successful and will significantly contribute to meeting the aim of turning the site into a gateway for transporting goods throughout the entire country and to the world, VOV said.
Vietnamese status among global playground enjoys boost
As the fastest-growing national brand last year, Vietnam has successfully affirmed its elevated status in terms of the global and regional playground, going from adapting to regulations to designing new rules.
In line with these changes, Vietnam has proactively integrated into the regional and global playground over recent years, with diplomatic ties being established with 189 nations. The country has also set up trade ties with over 220 economies and become official members of several organisations and international forums.
In line with the fulfilment of the WTO's commitments, the country was able to speed up reforms in trade policies in a transparent manner in line with the international norms, thereby establishing an equal competitive environment and facilitating the market expansion of local businesses.
The comprehensive level of liberalisation brought about by the FTAs has seen the developing country enjoy an array of opportunities and challenges.
Vietnam has so far signed and joined in 15 FTAs, including two new-generations FTAs in the form of the Comprehensive and Progressive Agreement for Trans-Pacific Partnership (CPTPP) and the EU-Vietnam Free Trade Agreement (EVFTA).
These moves have served to turn the country into one of the most open economies, while also helping Vietnamese businesses to expand into fresh markets, strengthen connectivity, and deeply participate in global supply chains.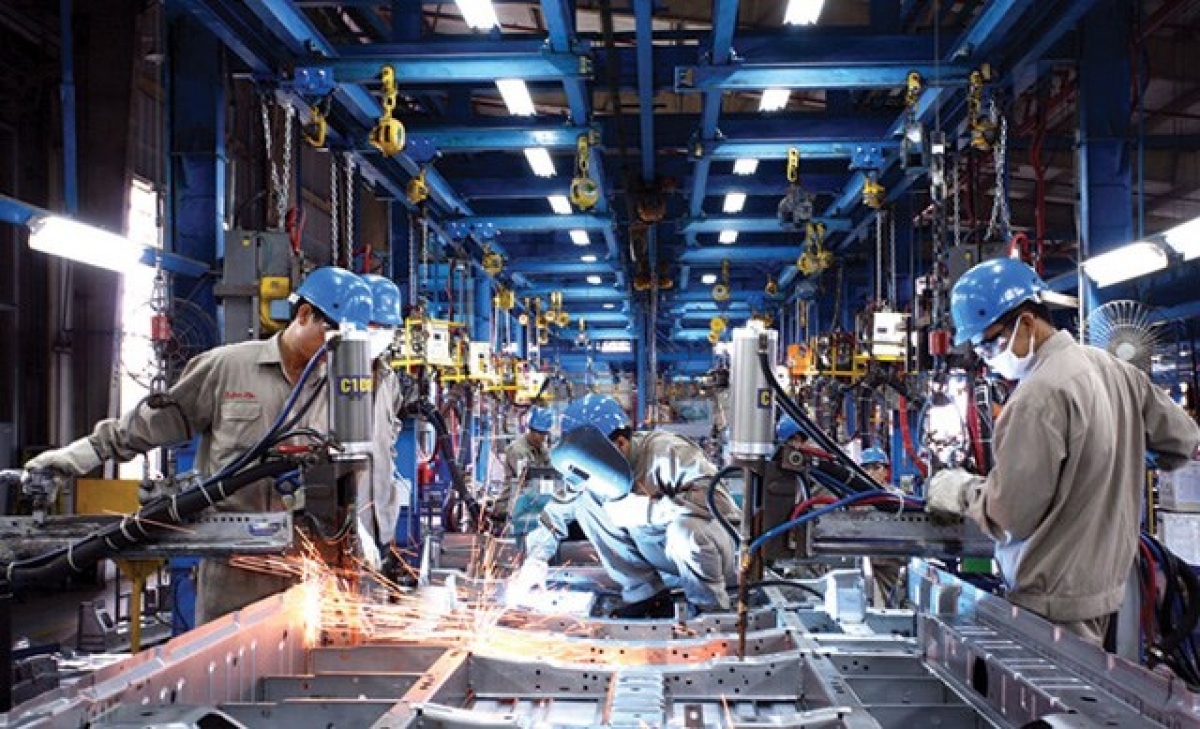 Five months on from the implementation of the EVFTA, exports to the EU market increased by 1.6% to US$15.38 billion compared to the same period from last year.
With regard to CTPPP members, since the enforcement of the trade deal export turnover to Canada last year maintained positive growth with US$4.35 billion, a rise of 11.9%, while exports to Mexico also surged by 12.2% to reach US$3.17 billion.
The country posted a record trade surplus of US$19.1 billion, higher than the figure seen in 2019, a nine-fold increase from 2017 and an 11-fold increase from 2016.
Meanwhile, the nation's role and status have been elevated as the country is widely viewed as a model in the ongoing battle against the novel coronavirus (COVID-19) pandemic, VOV reported.
Make in Vietnam
Vietnam introduced potential for trade and investment to Algeria's localities