Vietnam News Today (February 6): Foreign leaders congratulate Nguyen Phu Trong on re-election
Vietnam News Today (February 6) features headlines include foreign leaders congratulate Nguyen Phu Trong on re-election, Deputy PM holds phone talks with US State Secretary, health sector makes three changes to anti-COVID-19 strategy.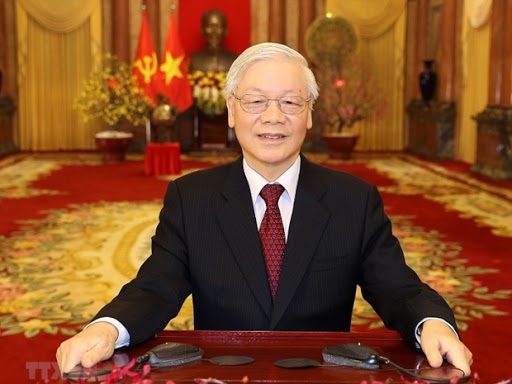 Party General Secretary and State President Nguyen Phu Trong (Photo: Bao Ha Giang)
Foreign leaders congratulate Nguyen Phu Trong on re-election
International party and state leaders have sent their warmest congratulations to Party General Secretary and State President Nguyen Phu Trong on his re-election as the leader of the Communist Party of Vietnam Central Committee for the 13th tenure, according to NDO.
The congratulatory messages were cabled by Cuban President Miguel Díaz-Canel, Russian President Vladimir Putin, Indian President Ram Nath Kovind, Japanese Prime Minister Suga Yoshihide, Secretary-General of the People's Action Party cum Prime Minister of Singapore Lee Hsien Loong, President of the Bangladesh Awami League cum Prime Minister Sheikh Hasima, Palestinian President Mahmoud Abbas, and General Secretary of the Sandinista National Liberation Front of Nicaragua cum President Daniel Ortega Saavedra.
On the list are also leader of Japan's Komeito Party Yamaguchi Natsuo, General Secretary of the Communist Party of India D. Raja, General Secretary of Cambodia's FUNCIPEC Party Pich Sodetha, National Secretary of the French Communist Party Fabien Roussel, General Secretary of the Portuguese Communist Party Jerónimo de Sousa, President of the Party of Russian Communists Maksim Cyraikin, President of the Czech Communist Party Vojtěch Filip, Chairman of the Hungarian Workers' Party Gyula Thürmer, President of the Communist Party of Germany Patrick Köbele, First Vice President of the United Socialist Party of Venezuela Diosdado Cabello Rondón, General Secretary of the Dominican Republic's United Left Movement Miguel Mejia, General Secretary of the Mexican Labour Party Alberto Anaya Gutierrez, General Secretary of the Costa Rican Broad Front Party Antonio Ortega Gutiérrez, and several ambassadors and former ambassadors in Vietnam.
Deputy PM, FM Pham Binh Minh holds phone talks with US State Secretary Antony Blinken
Deputy Prime Minister and Foreign Minister Pham Binh Minh had talks over the phone with US Secretary of State Antony Blinken on February 5.
As reported by VNA, congratulating Blinken on his appointment as US Secretary of State, Deputy PM Minh expressed his readiness to cooperate closely with Blinken to further promote the Vietnam - US comprehensive partnership for the sake of the two peoples, thereby contributing to peace, security, development, and prosperity in the Asia - Pacific region and the world as a whole.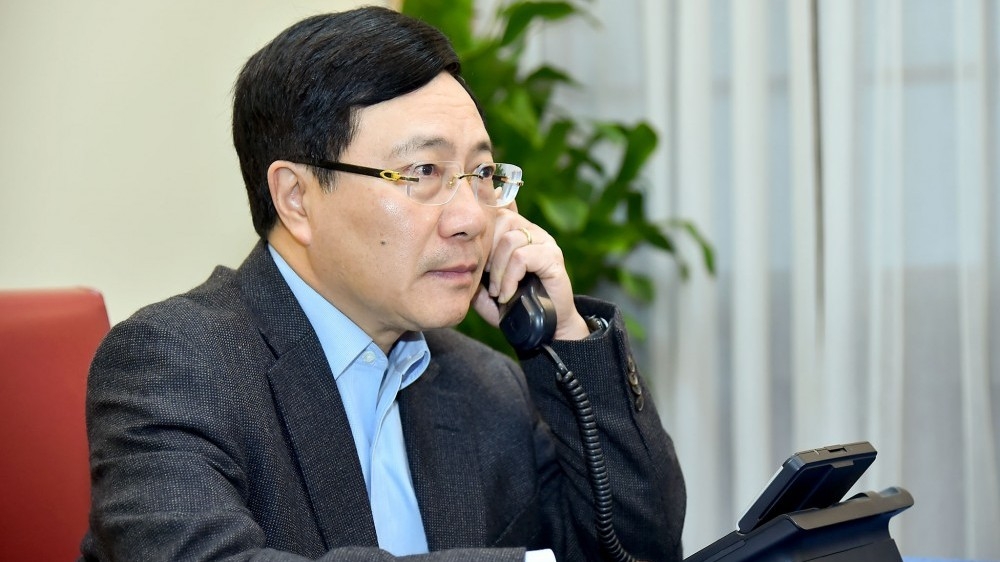 Deputy Prime Minister and Foreign Minister Pham Binh Minh (Photo: The world and Vietnam report)
Sharing the view that the two countries' relations have enjoyed strides in all aspects over the last 25 years, the officials agreed to work together to develop bilateral ties more comprehensively and intensively in the time ahead, with focus on economy - trade - investment, settlement of war consequences, improvement of maritime capacity, science - technology, education - training, COVID-19 prevention and control, and climate change response.
The US Secretary of State offered congratulations on the success of the 13th National Congress of the Communist Party of Vietnam, affirming his country's continued attachment of importance to relations with the Southeast Asian nation.
The US respects and supports ASEAN's centrality in the region and wishes stronger cooperation between the two sides in regional and international mechanisms on issues of common concern, Blinken added.
Health sector makes three changes to anti-COVID-19 strategy
The health sector has identified three changes in the strategy for COVID-19 prevention and control, relating to the combination of samples for testing, home quarantine for children under five years of age, and the transportation of goods stuck in pandemic-hit areas.
At a teleconference on February 5, Minister of Health Nguyen Thanh Long told the localities with community transmission of COVID-19 that due to the demand for widespread testing in northern Quang Ninh and Hai Duong provinces, where the latest outbreak began, the Ministry of Health now permits the combination of 10 - 15 samples collected from the same families in one test, instead of five samples like what has been done so far.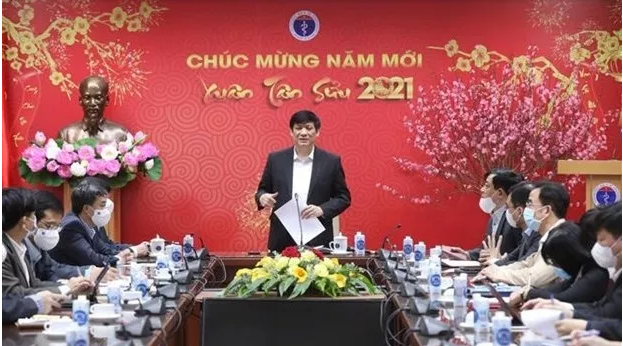 Minister of Health Nguyen Thanh Long speaks at the teleconference on February 5 (Photo: VNA)
The minister also holds that children under five can be quarantined at home, under certain conditions, and local authorities must be responsible for strictly monitoring them, he noted.
Citing Prime Minister Nguyen Xuan Phuc's order for not hampering economic activities in the COVID-19 fight, Long said the provinces and cities with sufficient testing capacity can transport goods to other localities, but anti-COVID-19 measures must be applied for both goods and drivers.
So far, Vietnam has seen 1,957 cases of COVID-19, including 1,068 locally-infected ones with 375 reported since January 27. As many as 1,465 patients have recovered while the number of related deaths are maintained at 35, according to NDO.
Int'l bodies to supply COVAX vaccines to Vietnam
International organisations are considering supplying COVID-19 vaccines under the COVAX programme to Vietnam to help combat the coronavirus.
The Chief Representatives of the UN Development Programme (UNDP), the UN Children Fund (UNICEF), and the World Health Organisation (WHO) in Vietnam made the statement at a working session with Deputy Prime Minister Vu Duc Dam in Hanoi on February 5.
They informed Dam of a COVID-19 vaccine delivery under the WHO-initiated COVAX programme, and said the UN Secretary General and the WHO Director General Vietnam are keen to supply COVID-19 vaccines to poor, developing countries and Vietnam is among the priority recipients.
COVAX is co-led by Gavi, the Coalition for Epidemic Preparedness Innovations (CEPI) and WHO. Its aim is to accelerate the development and manufacture of COVID-19 vaccines, and to guarantee fair and equitable access for every country in the world.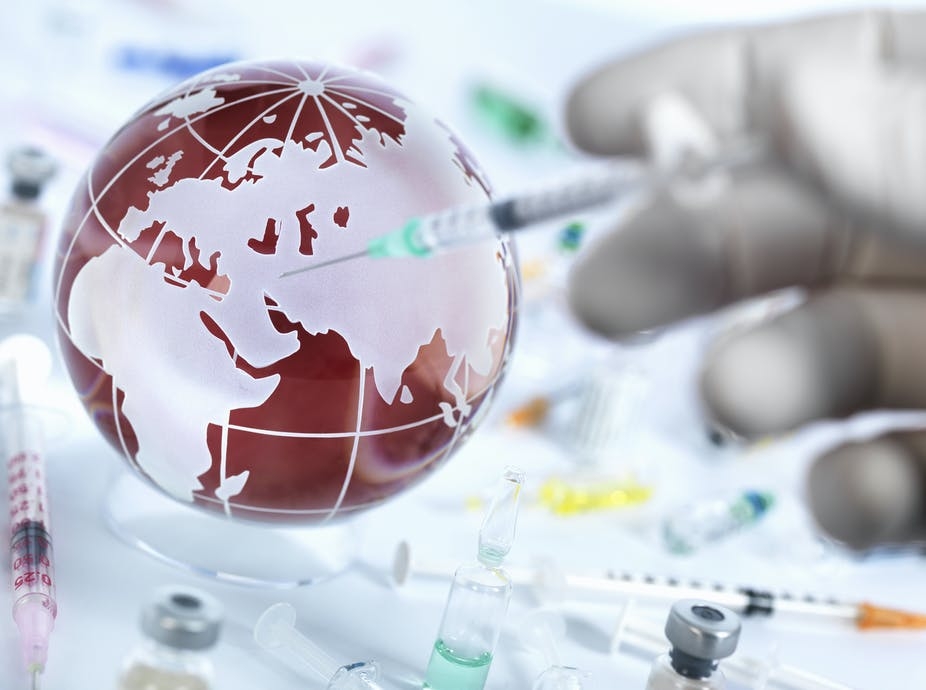 (Photo: The Conversation)
They said COVAX will provide free of charge a certain quantity of vaccines for poor countries, while the host government will fund the vaccination.
Deputy PM Dam thanked the international organisations for support and said the vaccines will be effectively used in Vietnam, as reported by VOV.
First Chilean cherries enter Vietnamese market
A launching ceremony took place recently at Thu Duc wholesale market and Biovegi store in Ho Chi Minh City to mark Chilean cherries penetrating the Vietnamese market for the first time.
According to the latest data released by the Ministry of Industry and Trade, the total cherry volume imported into the country during 2019 recorded an annual increase of 34% compared to 2018.
To meet the increasing demands of consumers, the Chilean Fruit Exporters Association (ASOEX) has been co-operating alongside the Chilean embassy and the Chilean trade promotion agency in Vietnam (ProChile) to accelerate the import and distribution of Chilean cherries within the Vietnamese market.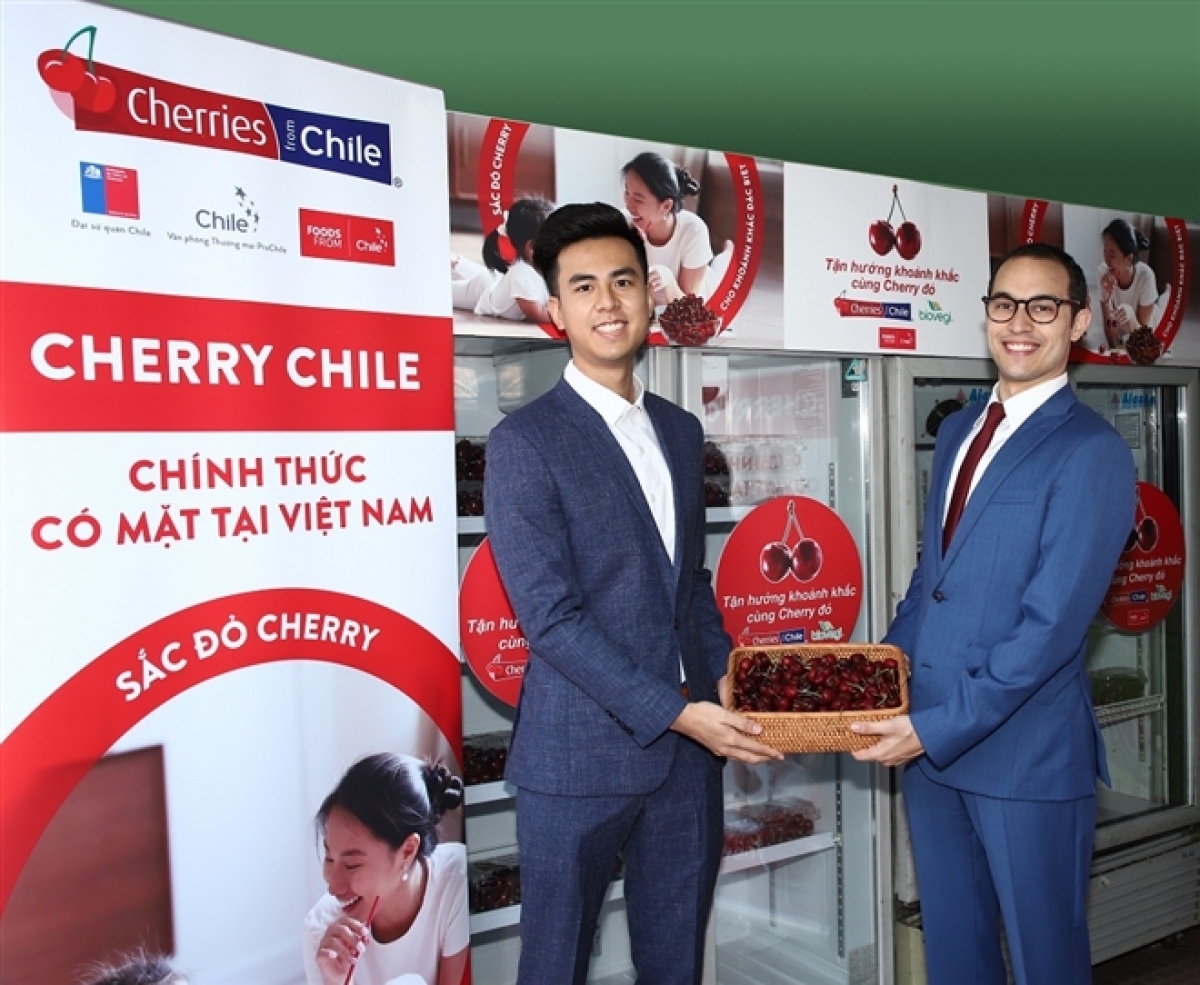 Cherries are popular among Vietnamese consumers due to their taste and health benefits, especially their antioxidant capacity. Indeed, the consumption season for Chilean cherries usually begins in December and lasts until the end of February.
After being imported into Vietnam, cherries will then be distributed to shopping malls, supermarkets, convenience stores, and wet markets throughout the country.
The promotional scheme started on February 5 and is due to run for the duration of February, VOV said.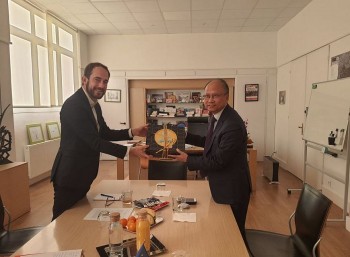 Friendship
Montreuil (France) and Hai Duong (Vietnam) have established a cooperative relationship with Hai Duong since 1999.