Vietnam News Today (Jan. 9): HCM City Now Becomes Covid Safe Zone
Vietnam News Today (Jan. 9): Vietnam confirms 16,513 new local Covid cases; Culture ministry asks for cancellations of Tet festivals, fireworks; HCM City now becomes Covid safe zone; Airfares fall to record low as Tet holiday draws near.
Vietnam News Today (Jan. 9) notable headlines
Vietnam confirms 16,513 new local Covid cases
Culture ministry asks for cancellations of Tet festivals, fireworks
HCM City now becomes Covid safe zone
Airfares fall to record low as Tet holiday draws near
30 football players summoned for national team
Vietnam, Laos vow to deepen comprehensive cooperation ties
Seafood exports beat yearly target, rake in US$8.9 billion
First US firm orders 100 VinFast electric cars at CES 2022
Hanoi gears up for 78 spring flower markets ahead of Tet
A pedestrian street in Hanoi is left deserted, December 2021. Photo: VnExpress
Vietnam confirms 16,513 new local Covid cases
Health authorities announced 16,513 Covid-19 cases Saturday in 62 cities and provinces, pushing the total infection tally in the fourth wave so far to 1,860,134.
Hanoi topped the country's infection tally with 2,791 cases, followed by Khanh Hoa with 798 and Hai Phong with 748.
240 deaths were added to the national database on Saturday, including 18 cases in Ho Chi Minh City. The total number of Covid-19 deaths so far is 34,117 cases, or around 1.8 percent of all infections.
HCMC, which used to the epicenter during the fourth coronavirus wave, reported 436 cases on Saturday.
8,990 Covid-19 patients were announced recovered the same day, bringing the number of recovered cases so far to 1,488,038 cases, cited VnExpress.
Vietnam has recorded 30 Covid-19 cases infected with the Omicron variant. all imported cases. 15 of them are in Quang Nam, 11 in HCMC, two in Thanh Hoa, and one each in Hanoi, Hai Duong and Hai Phong.
70.7 million of the country's 98-million population have received their second vaccine shots, and 10.1 million have received their third shots.
Culture ministry asks for cancellations of Tet festivals, fireworks
The Ministry of Culture, Sports and Tourism has asked local departments under its wings to advise cities and provinces nationwide to cancel festivals and fireworks displays celebrating Tet, Vietnam's traditional New Year which will come by the end of this month, as concerns rise over Covid-19 spike.
The cities and provinces need to strengthen Covid-19 preventive measures that allow people to safely enjoy the upcoming nine-day holiday, it said in an official dispatch, given that Tet will be celebrated in the "new normal".
Photo: VNA
The ministry has also urged units to further raise public awareness of Covid-19 rules, warn them not to lower guard against the virus but provide people with sufficient information on the Covid-19 development, according to VNA.
It is needed to step up checks and supervision of cultural, sports and tourism activities and festivals before, during and after Tet, depending on the Covid-19 situation in each locality.
HCM City now becomes Covid safe zone
Ho Chi Minh City, the epicenter of the recent Covid-19 outbreak, has lowered its Covid-19 alert level to green – the lowest in the four alert level system adopted by the Ministry of Health – thanks to its encouraging results in combating the virus.
A decision to this effect was signed on January 8 by Duong Anh Duc, vice chairman of the municipal administration.
According to the decision, 18 local districts have now turned green on the municipal Covid-19 map, while District 1, 10 and Binh Thanh and Thu Duc city remain in Level 2.
Photo: VNP
This is the first time the coronavirus outbreak in HCM City has been downgraded to Level 1, after maintaining its Lever 2 (Yellow) for the past weeks.
The municipal Department of Health reports the weekly number of new cases from December 31, 2021 to January 6, 2022 was 3,244 cases, a decrease of 843 cases compared to the previous week.
The outbreak is showing signs of abating in the city as the daily numbers of new infections, hospitalizations and deaths are all decreasing considerably, reported VOV.
Currently the city has recorded no more than 500 infections daily compared to 14,000 – 15,000 cases during the height of the outbreak in August – September 2021.
The daily number of deaths has also dropped significantly from more than 300 in August 2021 to approximately 20 at present.
The city is stepping up the injection of the booster jab for local residents and it aims to complete the booster jab for adults by the end of January.
Though the city has becomes a green zone, experts warn local people to strictly implement Covid-19 guidelines plus vaccinations.
Airfares fall to record low as Tet holiday draws near
Airfares have fallen to a record low in recent years as the traditional lunar New Year holiday (Tet) is drawing near.
Budget airline - Vietjet Air – is offering the cheapest fares of VND3.1 million including taxes and fees on the Hanoi – Ho Chi Minh City route, or VND1.5 million lower than the same period last year.
Airfares fall to record low as the Tet holiday draws near. Photo: VTC
Other airlines such as Bamboo Airways, Vietnam Airlines and Vietravel Airlines are selling tickets at VND3.3 million, 4.7-4.9 million and 5.1 million respectively on the same route. On average their fares are now between VND500,000 – VND1,000,000 lower than last Tet holiday.
A round-trip flight between Hanoi and Ho Chi Minh City now costs between VND6 -7 million, including taxes and fees, depending on the time of booking.
Explaining the reasons, experts says airlines have increased the frequency of flights and offered big discounts in order to get the lion's share. In addition, the prolonged Covid-19 outbreak is evolving in a complicated manner in Vietnam, especially in the northern region, prompting passengers to think twice before booking the airfares, cited VOV.
This year's Tet holiday falls on January 31 and employees will have nine days off work. However, many employees have left Ho Chi Minh City early, while others have decided to stay there due to Covid-19 quarantine regulations in their hometown.
The domestic aviation industry is set to supply a total of about 2.7 million seats during the peak season of the Lunar New Year in 2022, representing about 70-75% of last Tet.
30 football players summoned for national team
Head coach Park Hang-seo on January 7 proposed summoning 30 players for the national team to prepare for the away match with Australia in the third Asian qualifier of FIFA World Cup 2022, according to the Vietnam Football Federation (VFF).
It will be also the first gathering of the Vietnamese team this year, VNA reported.
Vietnamese football players. Photo: VNA
The return of Nguyen Huu Tuan, Nguyen Duc Chien, To Van Vu, Pham Tuan Hai and especially Do Hung Dung is expected to breathe new life into the gathering.
There are also promising players such as Nguyen Thanh Binh, Lieu Quang Vinh, Le Van Xuan, Nguyen Trong Long, Le Van Do and Ho Thanh Minh.
Due to injuries, Nguyen Tuan Anh, Do Duy Manh and Ha Duc Chinh will be absent.
As scheduled, the team will gather for training from January 13.
Before their departure to Australia, Park will finalize the list of 23 players for the match.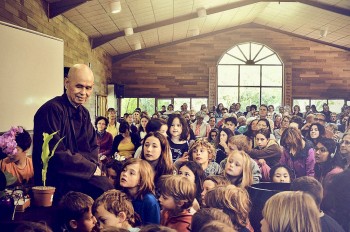 Viet's Home
The master of meditation "passed away peacefully" at the Tu Hieu Temple in Hue – where his spiritual journey began and Vietnam's Buddhist heartland, the Plum Village Community of Engaged Buddhism said.