Vietnam News Today (January 28): Vietnam sends congratulations to U.S. new Secretary of State
Vietnam News Today (January 28): Vietnam sends congratulations to U.S. new Secretary of State, footwear sector further penetrates global supply chain and COVID-19 situation updates.
Congratulations to U.S. new Secretary of State
Deputy Prime Minister, Foreign Minister Pham Binh Minh on Wednesday extended congratulations to Antony Blinken who has been appointed the U.S. Secretary of State.
Deputy PM, FM Minh spoke highly of Blinken's contributions to the promotion of the Viet Nam-U.S. relationship over the past years.
Minh affirmed Viet Nam attaches importance to and expects to strengthen the bilateral ties in a practical, stable and long-term direction on the basis of the principle of respecting international law as well as each other's independence, sovereignty, territorial integrity, and political systems.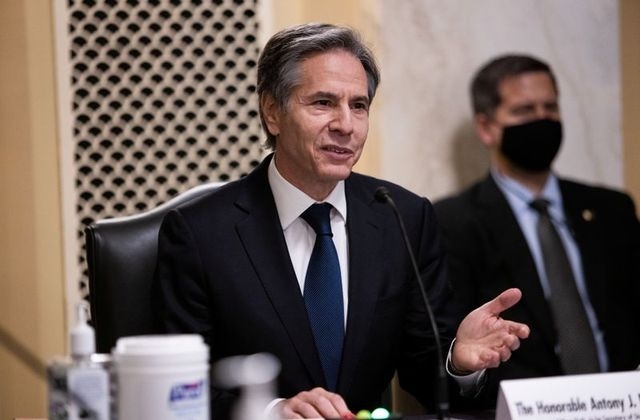 U.S. Secretary of State Antony Blinken (Photo: US News)
He also expressed hope that the two countries' foreign ministries will continue close collaboration in order to contribute to deepening the Viet Nam-U.S. comprehensive partnership, especially in the domains of economy, trade, investment and COVID-19 response.
Earlier on January 25, Deputy PM, FM Minh sent a congratulatory message to the U.S. National Security Advisor Jake Sullivan and Special Presidential Envoy for Climate John Kerry, VGP said.
Experts remain optimistic about Vietnamese development path
Various experts from different sectors made their assessments and forecasts on the nation's forthcoming development path amid the ongoing 13th National Party Congress, an event which is running from January 25 to February 2.
Gregory B. Poling, a senior fellow for Southeast Asia and director of the Asia Maritime Transparency Initiative at the Centre for Strategic and International Studies (CSIS), said that the 13th Party Congress will conduct a thorough review of economic and diplomatic policies over the past decade. In addition, those participating in the event will put forward adjustments for the following five years.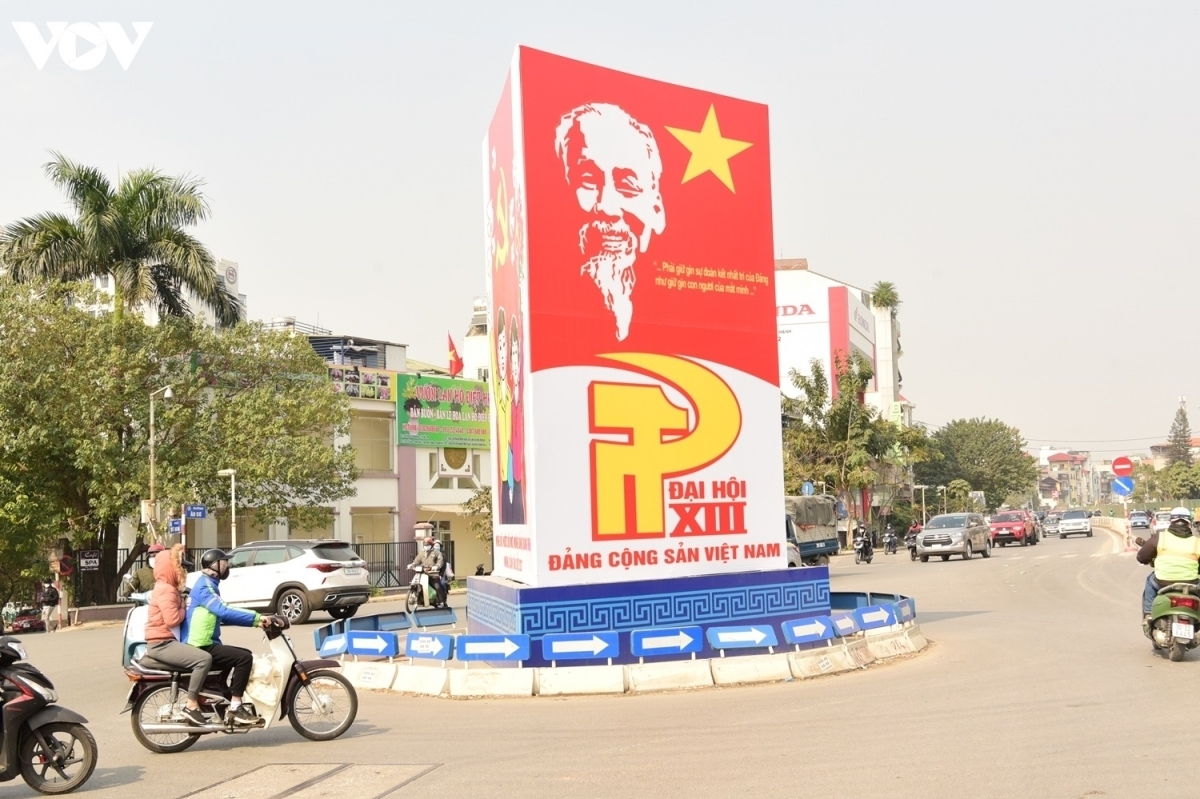 (Photo: VOV)
The general target will continue to be turning the nation into a high-income country in 2045, Poling stated, adding that the country enjoyed an average growth rate of 6% over the past five years. Indeed, last year saw the Vietnamese economy grow by 2.9%, despite being seriously impacted by the novel coronavirus (COVID-19) pandemic.
Furthermore, expert Le Hong Hiep of Singapore's Institute of Southeast Asian Studies stated that the nation will continue to pursue a strategy of extensive economic integration and expansion, alongside multilateralisation and modernisation in terms of international relations, VOV said.
Vietnam records first Covid-19 community transmissions after two months
Vietnam's Health Ministry confirmed two community cases of Covid-19 in northern provinces of Hai Duong and Quang Ninh on Thursday morning, after the country went through 55 clean days, VNE reported.
"Patient 1552" is a 34-year-old woman working for Vietnam Poyun Electronics Co., Ltd. in Hai Duong Town of the eponymous province.
She lives in Hung Dao Commune of the province's Chi Linh Town and had come into close contact with another female worker in town who had been confirmed positive when arriving in Japan last week.
Medical workers disinfect a neighborhood in the northern Quang Ninh Province after a person was confirmed infected with Covid-19, January 27, 2021. (Photo: VNE)
It's not clear how this woman, who left Vietnam for Japan on January 17, has been infected with the virus. Hai Duong health authorities have launched investigation to track down all people that have contacted her.
"Patient 1553" is a 31-year-old staff at the Van Don International Airport in Quang Ninh and lives in Hong Ha Ward of the province's Ha Long Town.
The airport has served many repatriation flights amid the pandemic and many arrivals were later confirmed as Covid-19 patients.
Recently, he has experienced fever, a sore throat along with cough so he went to a local hospital for a health check. He was confirmed positive with the novel coronavirus once on Wednesday night and the second test arrived as positive early Thursday.
Both patients are now treated at the National Hospital for Tropical Diseases in Hanoi.
The nation now has recorded 1,553 cases, including 85 active patients.
Footwear sector further penetrates global supply chain
Vietnam's footwear sector is now beginning to see positive signs after export revenue for footwear and handbags fell 11% year-on-year to US$19.5 billion in 2020, making it one of the sectors hardest hit by COVID-19.
Vietnamese companies have proved their capacity in research and development (R&D) and design, according to Chairman of the Vietnam Leather, Footwear and Handbag Association (LEFASO) Nguyen Duc Thuan.
Signs show that Vietnam is further penetrating into the leather-footwear supply chain, he said, as the design and R&D processes rake in high added value for products.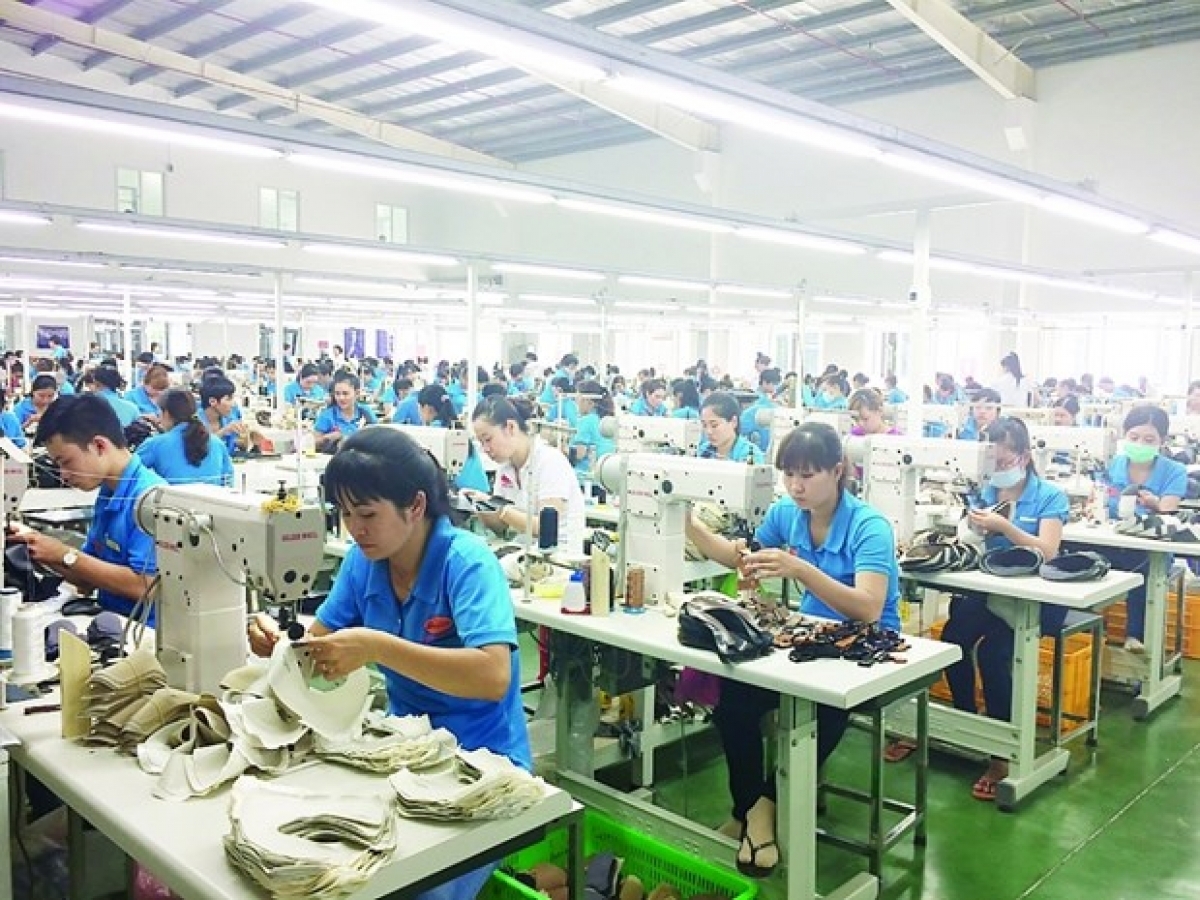 (Photo: VOV)
The domestic supply of materials for the sector now represents 60%. Local businesses can take the initiative in producing soles and moulds, as well as packaging and labelling. This is attributable to their activeness in manufacturing materials locally, Thuan added.
Other businesses in the sector are also hoping that 2021 will see a surge in both orders and revenue thanks to advantages held post-pandemic.
Of particular note, the EU-Vietnam Free Trade Agreement offers a major opportunity for Vietnam to bolster exports to the EU.
Footwear companies have been advised to pay due regard to sustainable development, most notably in environmental and labour issues, to devise suitable strategies, as reported by VOV.