Vietnam news today (January 27): Foreign congratulations extended to 13th National Party Congress
Vietnam news today (January 27) features headlines include foreign congratulations extended to 13th National Party Congress, Vietnam gains breakthrough diplomatic success, Argentinian party chief applauds decisive role of Vietnamese Communist Party, COVID-19 updates.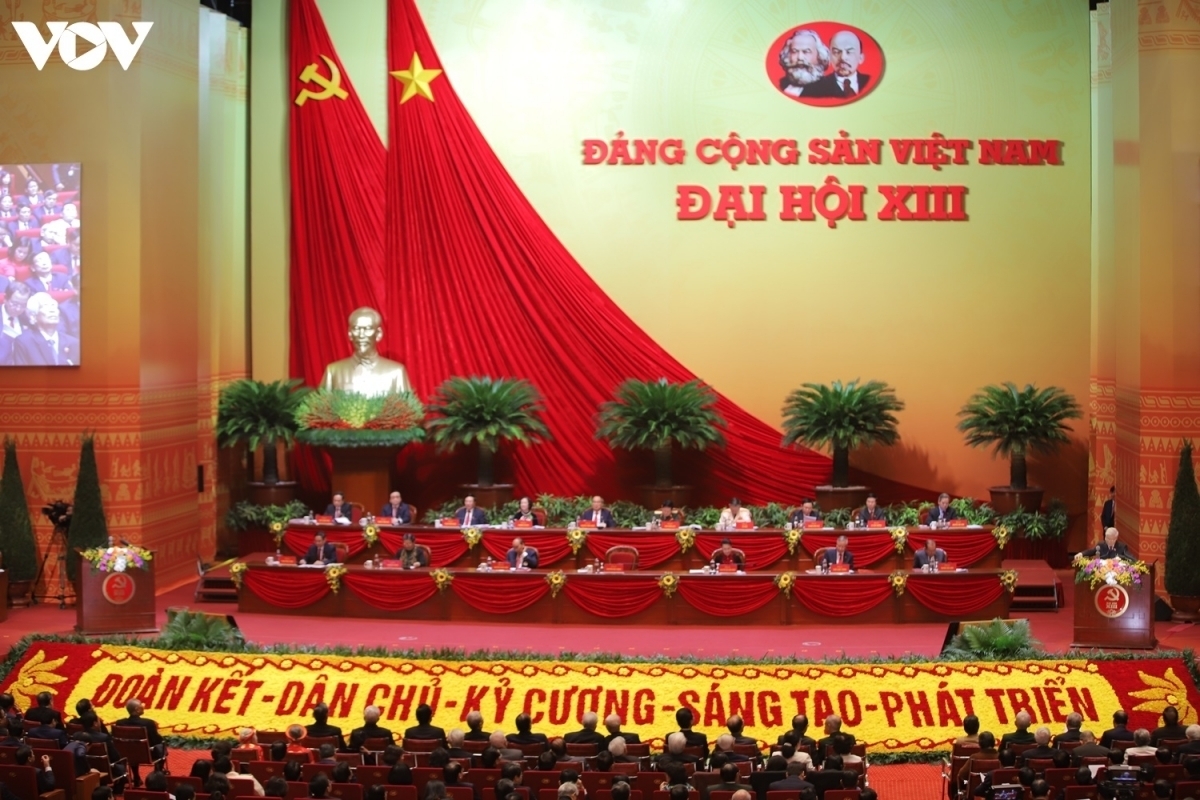 Foreign congratulations extended to 13th National Party Congress
The political parties of various countries have extended messages of congratulation to the 13th National Congress of the Communist Party of Vietnam (CPV), which officially opened in Hanoi on January 26.
As reported by VOV, in its congratulatory message, the Central Committee of the Communist Party of China (CPC) noted that since its 12th National Congress, the CPV Central Committee headed by Secretary-General Nguyen Phu Trong has paid attention to intensifying Party building, leading Vietnamese people to many achievements in accelerating socialism building and reform.
The Lao People's Revolutionary Party (LPRP) Central Committee sent a congratulatory message to the 13th National Congress of the CPV, praising the great and comprehensive achievements Vietnam has recorded in national development and defence, as well as in international integration under the leadership of the CPV.
The Lao side wished the CPV Congress a great success and vowed to cement the great friendship, special solidarity, and comprehensive cooperation with the Vietnamese side.
The CPV Congress also received congratulatory messages from the Cambodian People's Party, the Communist Party of Cuba and the Workers' Party of Korea of the Democratic People's Republic of Korea.
According to the Party Central Committee, the CPV Congress has received more than 200 congratulatory messages from over 100 political parties, four regional and international organizations, 76 friendship organizations, 15 diplomatic corps and 15 individuals from 79 countries.
Vietnam gains breakthrough diplomatic success as UNSC member
In 2020, Vietnam secured breakthrough success in diplomacy despite adverse impacts of the COVID-19 pandemic, Deputy Minister of Foreign Affairs Le Hoai Trung affirmed in a recent article reviewing the first year of the country's non-permanent membership of the United Nations Security Council (UNSC).
Trung wrote that 2020 was a successful year for Vietnam with numerous important activities carried out in a proactive, flexible, and creative manner in all channels and pillars, thus bringing about impressive results.
In particular, Vietnam performed well and made many active and responsible contributions as a non-permanent member of the UNSC, helping maintain and promote a peaceful and stable environment for socio-economic development and its stature and power enhancement.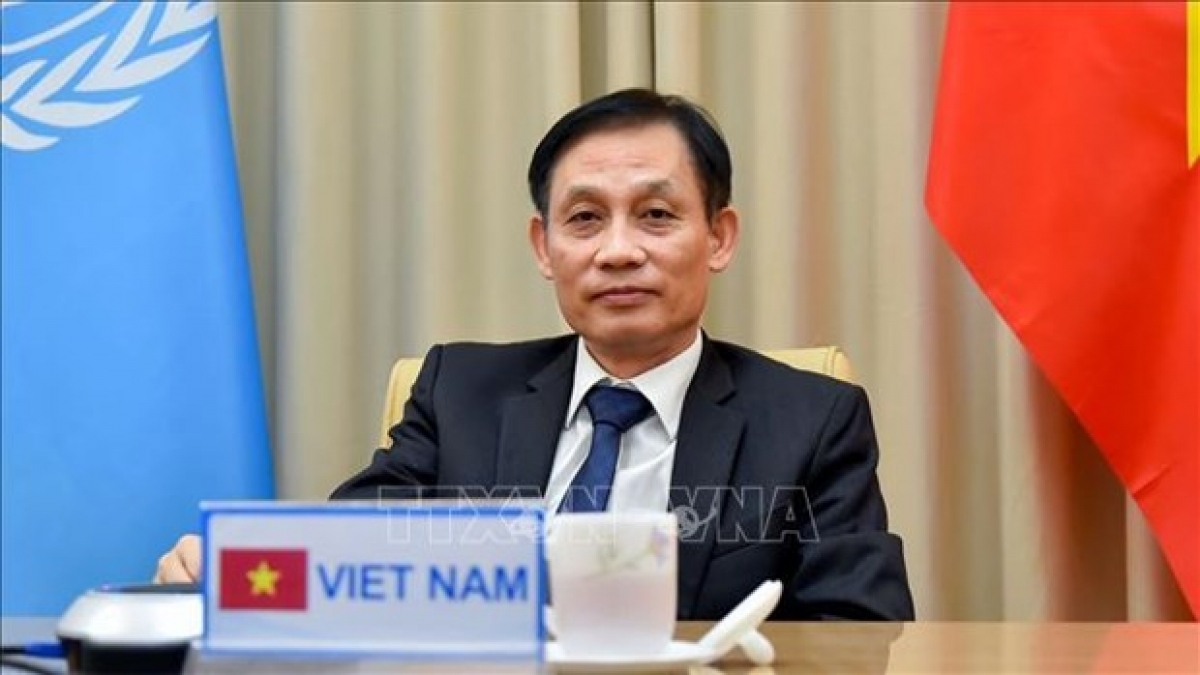 The official said Vietnam skillfully and properly dealt with many complex issues and those with contradictory viewpoints among countries in the spirit of concurrently affirming its principled stance of independence, upholding common efforts towards consensus, and preventing the politicisation of issues or confrontation and division among parties.
In his article, Trung also pointed out that the country fulfilled the dual roles of a non-permanent UNSC member and the Chair of ASEAN in 2020, thereby helping to promote and uphold ASEAN's solidarity and role, connect the bloc with the UN and the UNSC, and realise some of ASEAN's global-level commitments to maintaining regional and international peace and stability.
As reported by VOV, Vietnam fulfilled well the duties of a non-permanent UNSC member in the first year of its membership and achieved the set targets, he said.
Argentinian party chief applauds decisive role of Vietnamese Communist Party
The competent leadership of the ruling Communist Party of Vietnam (CPV) has been shown after achieving great success in the nation's struggles for national independence, construction, and defence, as well as in developing the country's international prestige, said Victor Gorodeki Kot, general secretary of the Communist Party of Argentina.
Kot made the remarks ahead of the 13th National Congress of the CPV, which is scheduled to take place from January 25 to February 2 in Hanoi.
The Argentinian communist leader described how the Vietnamese Party's leadership has successfully overcome an array of challenges during the most difficult times, with the Party making key decisions to move forward with changes, as seen at its 6th Congress which involved the decision to launch Doi Moi (renewal).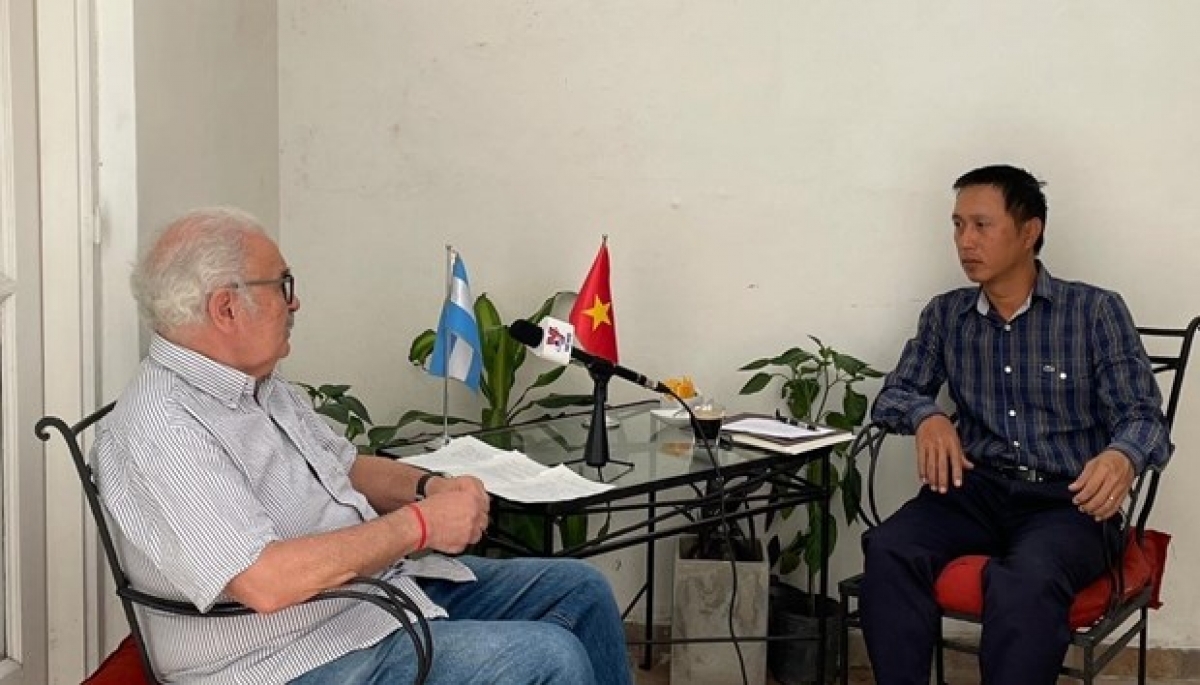 Kot also discussed his impressions after being invited to the CPV's 8th congress held in Hanoi in 1996, an event which gave him a chance to see for himself how the CPV's leadership has been built based on practical discussions on specific issues, whilst helping citizens to overcome hardships.
In his opinion, the 13th congress of the CPV will be taking place during a special period, not only for Vietnam, but also the world as a whole as it faces a period full of difficulties. Therefore, the event represents a vital part of the country's political calendar as it will affirm Vietnamese socio-economic development policies moving forward, as well as foreign diplomacy.
Moreover, Kot underlined that the congress will be a milestone in the country's political life, serving to create an opportunity for Vietnamese communists to review their past successes and learn lessons to serve in future development, according to VOV.
Vietnam, Ukraine promote trade cooperation
Vietnam and Ukraine on January 25 discussed measures to remove hurdles and facilitate bilateral trade cooperation at the 15th session of the Intergovernmental commission for economic - trade and scientific - technological cooperation between the two countries.
During the virtually held session, Vietnamese Deputy Minister of Industry and Trade Dang Hoang An noted despite the impact of the COVID-19 pandemic, the import-export turnover between the two countries in 2020 increased considerably compared to 2019.
Statistics from the General Department of Vietnam Customs show bilateral trade last year hit US$478.33 million, an increase of 29.48% from the previous year. Of the total, Vietnamese exports to Ukraine brought back US$284.8 million, up 15.04%, while imports from Ukraine rose 58.81% to US$193.5 million.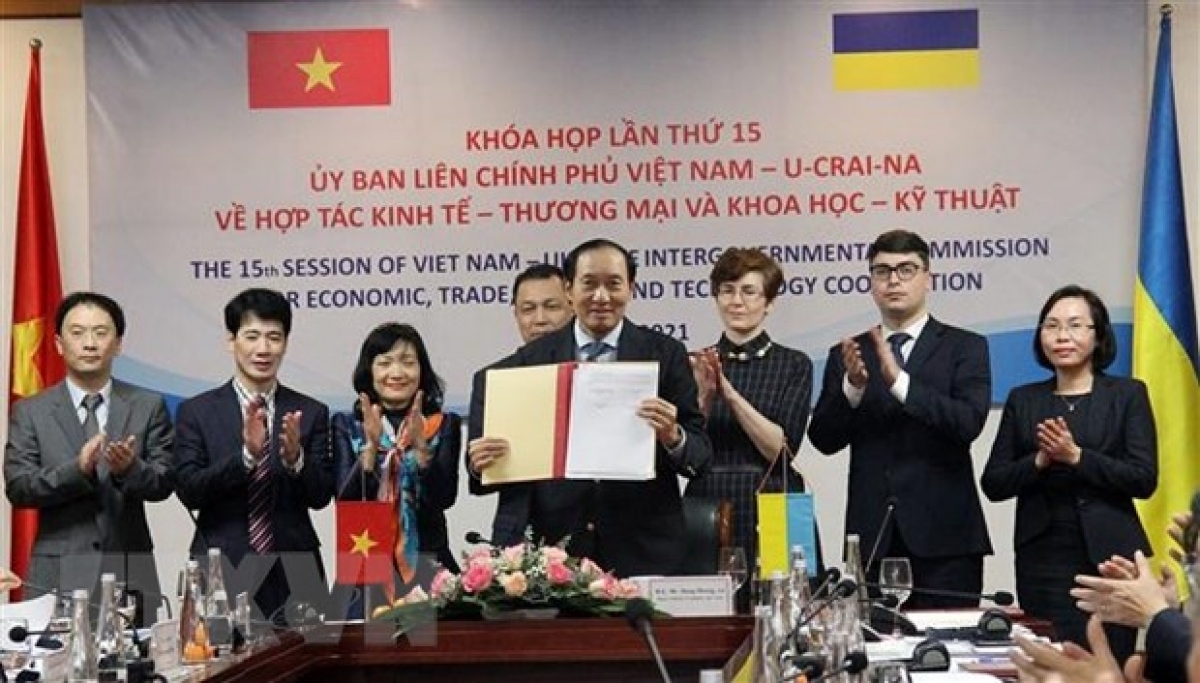 An, who co-chaired the session, suggested that both sides work closely together to create a favourable legal framework for key Vietnamese farm products such as seafood, meat, and fresh fruits to access the Ukrainian market more easily, and similarly for key Ukrainian goods such as cereals, meat and milk to enter the Vietnamese market.
For his part, Ukrainian Deputy Minister for Economic Development, Trade and Agriculture Taras Kachka, proposed that both sides enter into a free trade agreement (FTA) to enable their businesses to enjoy tax preferences in their import-export activities.
Ukraine and Vietnam should soon complete a feasibility study of a free trade agreement (FTA) based on a joint study done in 2014, he was quoted by VOV as saying.
American expert among two new COVID-19 cases
Viet Nam confirmed two new COVID-19 cases, including an American expert on Tuesday, raising the patient tally to 1,551.
Specifically, patient 1550 is a 49-year-old Vietnamese woman in Bien Hoa city of Southern province of Dong Nai.
She landed at the Tan Son Nhat International Airport in Ho Chi Minh City on January 22.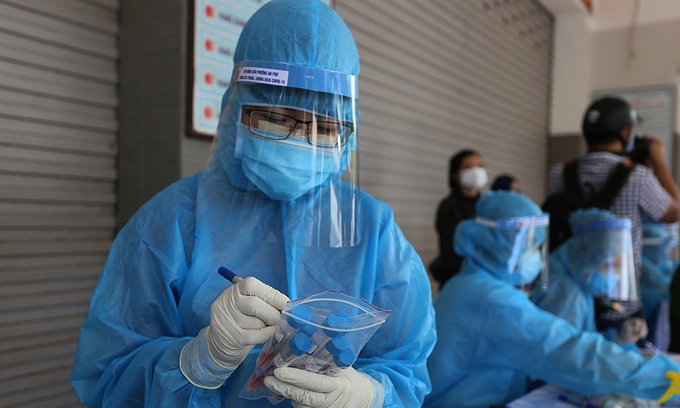 (Photo: VNE)
The woman is being treated at the city's Cu Chi field hospital.
Patient 1,551 is a 58-year-old American man who flew from the United Arab Emirates to Ho Chi Minh City on January 9 on flight EK392.
He is being treated at the Cu Chi field hospital.
The same day, five more patients were declared free of the virus, bringing the total recoveries to 1,430, according to VGP.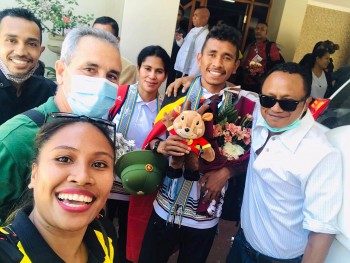 Viet's Home
Along with a Vietnamese flag, the foreign athlete also brought many souvenirs representing the love from his Vietnamese fans, like the signature Vietnam pith helmet.