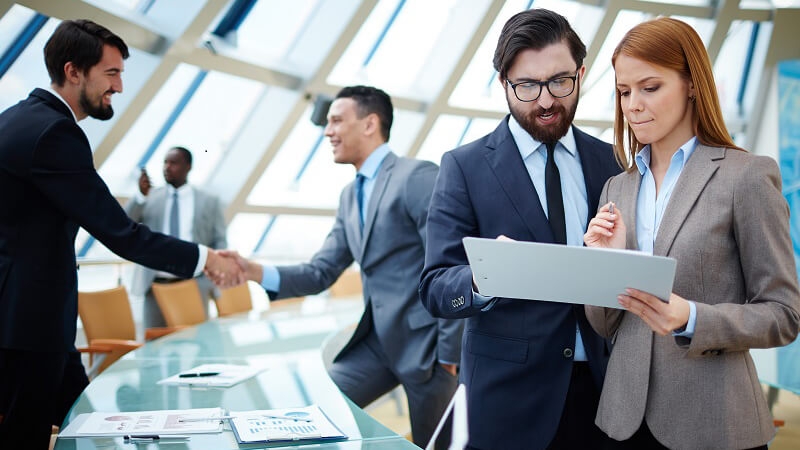 Prior to July 5 and January 5 of the following year, employers shall have to submit six-month and yearly reports on the use of foreign workers. (Photo: Uni Law)
Gov't issues Decree on foreign workers in Viet Nam
The Government has issued Decree No.152/2020/ND-CP regarding foreigners working in Viet Nam and recruitment and management of Vietnamese working for foreign organizations and individuals in Viet Nam.
According to VGP, under the Decree, foreigners working in Viet Nam are those who:
(i) work under labor contract;
(ii) or carry out contracts or agreement on economy, trade, finance, banking, insurance, science-technology, culture, sports, education, vocational training, health care;
(iii) or provide services under contract;
(iv) or offer services;
(v) or work for foreign non-governmental organizations or international organizations permitted to operate under Viet Nam's law;
(vi) or work as volunteers;
(vii) or being responsible for setting up trade representative offices;
(viii) managers, managing directors, experts or technical personnel;
(ix) take part in the implementation of bidding packages or projects in Viet Nam
(x) being relatives of members of foreign representative agencies in Viet Nam who are working in the country under provisions of international treaties to which Viet Nam is a signatory.
At least 30 days prior to the date planned to start using foreign laborers, employees, except for contractors, shall be responsible for identifying the demand for foreign employees for each position that Vietnamese workers have yet to satisfy and explaining the issue to the Ministry of Labor, Invalids and Social Affairs or the provincial-level People's Committees in the localities where foreigners are set to work in.
The Ministry of Labor, Invalids and Social Affairs or the provincial People's Committees shall have to issue documents stating whether they accept or reject the use of foreign workers for each position within 10 working days since the reception of explanation about or report on the change in foreign laborer demand.
Prior to July 5 and January 5 of the following year, employers shall have to submit six-month and yearly reports on the use of foreign workers.
More effort needed to renovate National Assembly's operations
National Assembly (NA) Chairwoman Nguyen Thi Kim Ngan underlined the need for more effort to renovate the NA's operations while addressing a conference in Hanoi on January 5 to review the NA Office's performance in 2020 and define tasks for 2021, Vietnam Plus reported.
She noted that the NA successfully organised the 10th and 11th sessions with fruitful outcomes, showing renovation in its organisation and discussion content, fully reflecting requests from voters and putting forward feasible solutions.
NA Chairwoman Nguyen Thi Kim Ngan (second from left) (Source: VNA)
The NA leader clarified that 2021 will be a transitional year to a new tenure, so the NA Office will undertake important tasks with higher requirements and targets in the context that the country continues to face many difficulties and challenges.
Many major events will be held throughout the year, including the 13th National Party Congress slated for January 25, and the election of deputies to the NA and People's Councils at all levels on May 23.
She asked the NA Office to enhance the quality of its consultation and coordination to serve its operations, and strengthening the application of information technology to complete the building of e-parliament as well as e-office.
Vietnam purchases the UK's coronavirus vaccine AstraZeneca
Vietnam has reached a deal with the United Kingdom's AstraZeneca to purchase 30 million doses of its COVID-19 vaccine for local use, said Deputy Minister of Health Truong Quoc Cuong.
Cuong made the statement at a press briefing in Hanoi on January 4, saying each person will get two doses, meaning 15 million people will get AstraZeneca shots against COVID-19.
According to the health official, Vietnam is also negotiating deals at the same time with partners from the United States, Russia and China to purchase their COVID-19 vaccines. Accordingly, it has planned to buy Pfizer of the US and Sputnik V of Russia.
The health official also stated that his ministry is working hard to ensure Vietnamese people will soon access the COVID-19 vaccines, VOV said.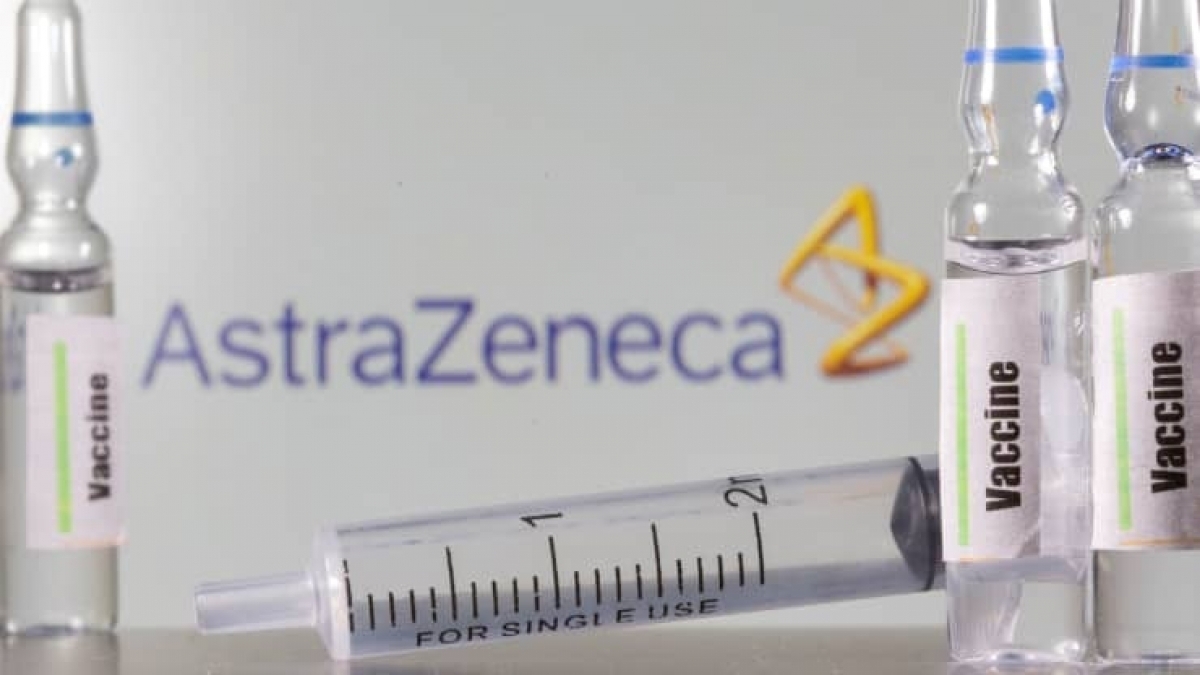 United Kingdom's AstraZeneca vaccine (Photo: Getty Images)
Nation exports first batch of shrimp in 2021
The Mekong Delta province of Hau Giang hosted a ceremony on January 5 to mark the export of the first batch of shrimp this year, as reported by VOV.
The event was jointly held between the Ministry of Agriculture and Rural Development, the Hau Giang province People's Committee, and Minh Phu Seafood Joint Stock Company.
The shipment by Minh Phu Seafood Joint Stock Company contains 160 tonnes of frozen shrimp which are being exported to the United States, Europe, and Japan.
Upon addressing the event, Deputy Minister of Agriculture and Rural Development Phung Duc Tien requested that local firms strengthen co-operation efforts to expand shrimp export markets.
Moving into this year, Deputy Minister Tien has asked relevant units, localities, business communities, and shrimp farmers to regularly assess market developments in an effort to devise suitable production plans, diversify markets, and comply with the regulations implemented by foreign importers.
Dong Van Thanh, chairman of Hau Giang province's People's Committee, described the export of the first batch of shrimp of the year as a positive sign, adding that it opens up bright prospects for aquatic exports ahead. Most notably, the recent enforcement of the EU-Vietnam Free Trade Agreement (EVFTA) provides fresh impetus for the penetration of local shrimp into the demanding market due to substantial tariff reduction.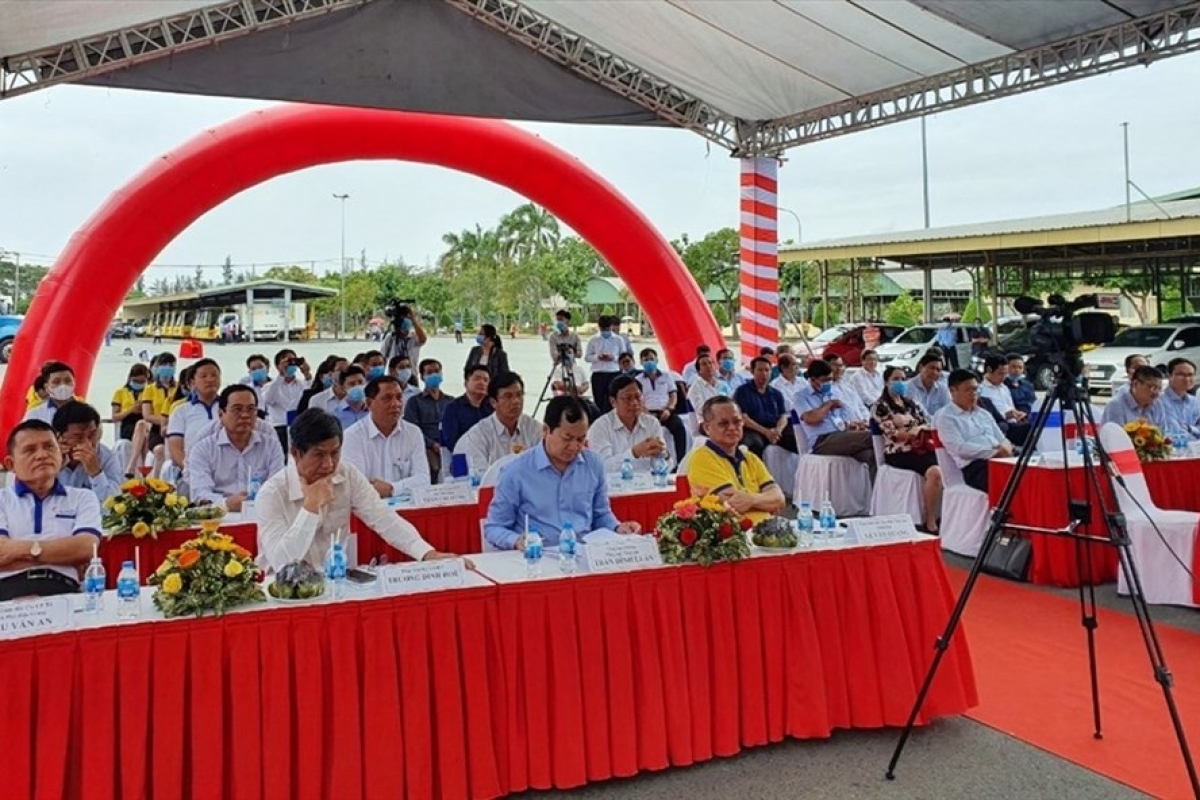 HCM City to have up to 300,000 job vacancies in 2021
Enterprises in HCM City will seek between 270,000 and 300,000 employees this year, according to the municipal Center of Forecasting Manpower Needs and Labour Market Information (FALMI), Vietnam Plus reported.
Demand comes from business-trade, which accounts for 20.16 percent of the total, electronics-IT with 10.96 percent, services with 7.25 percent, mechanics-automation with 5.6 percent, and logistics-warehouse-port services with 5.41 percent.
According to FALMI, 85.8 percent of vacancies are for trained workers.
In the first quarter, enterprises with stable post-pandemic operations and demand for expansion will have 70,000 to 75,000 vacancies, mostly in business-trade, services, garment-textile-footwear, food processing, chemistry-rubber, customer services, logistics-warehouse-port services, IT, and tourism-hotel-restaurant.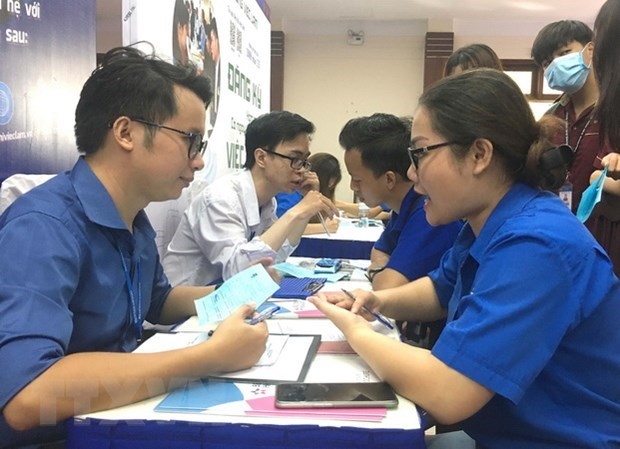 (Photo: VNA)
The following two quarters each will see demand for 68,600 to 74,400 workers, especially those skilled in IT-electronics, mechanics, chemistry-rubber, architecture, logistics-warehouse-port services, finance-banking, real estate, and tourism-hotel-restaurant.
Up to 77,100 jobs will be on offer in the last quarter, during which companies intensify production and business to meet demand related to the Lunar New Year (Tet) holiday. More staff will be needed in temporary and part-time positions.
Jasmine Le