Vietnam News Today (Jul. 2): Tropical Storm Chaba Picks Up Strength as It Moves Northwest
Vietnam News Today (Jul. 2): Vietnam reaffirms commitments on development of blue and sustainable oceans; Tropical storm Chaba picks up strength as it moves northwest; Vietnam develops world's first effective vaccine for ASF; HCM City calls for EU investment in nearly 200 projects.
Vietnam News Today (Jul. 2) notable headlines
Vietnam reaffirms commitments on development of blue and sustainable oceans
Tropical storm Chaba picks up strength as it moves northwest
Vietnam develops world's first effective vaccine for ASF
HCM City calls for EU investment in nearly 200 projects
Domestic tourism continues to be top choice
Samsung emerges as largest foreign investor in Vietnam
Fish-sauce exports have great international potential: MARD
Workshop discusses plastic waste collection, recycling
Vietnam's economic growth accelerates on back of exports, manufacturing: Bloomberg
The UN Conference to Support the Implementation of Sustainable Development Goal 14 (SDG14).
Vietnam reaffirms commitments on development of blue and sustainable oceans
Vietnamese representatives reaffirmed the nation's commitments to developing blue and sustainable oceans while attending the UN Ocean Conference (UNOC) held in Lisbon from June 27 to July 1.
Upon addressing the UN Conference to Support the Implementation of Sustainable Development Goal 14 (SDG14), including how to conserve and sustainably use the oceans, seas, and marine resources, Deputy Foreign Minister Pham Quang Hieu underlined the need to fully and effectively implement the UN Convention on the Law of the Sea (UNCLOS). This can be viewed as a comprehensive legal framework for all activities at sea and a prerequisite to ensure peace, security, and prosperity, as well as the effective implementation of the SDG14.
The country backs negotiations to develop new legal frameworks in line with the UNCLOS, including a document on biodiversity of areas outside national jurisdiction, as well as a global agreement on ocean plastic waste, Deputy Minister Hieu said. He highlighted the nation's efforts over recent times in uniting with the international community to deal with marine issues.
Ambassador Dang Hoang Giang, permanent representative of Vietnam to the UN, stated that in recent years the country has made efforts to realize the SDG14, including the implementation of a strategy relating to the sustainable development of the Vietnamese marine economy towards 2030.
In response to marine challenges, it remains essential to speed up the implementation of international conventions, take full advantage of scientific and technological developments, as well as conducting new research.
The Vietnamese delegation therefore called for the strengthening of international co-operation, technological transfer, and expertise sharing, especially for developing countries. This should be done whilst simultaneously enhancing the scientific content in marine policy planning and implementation, cited VOV.
Antonio Guterres, secretary general of the UN, made four proposals aimed at helping deal with the current ocean emergency, including investing in sustainable economy and making use of the ocean as a model for managing global issues. The other proposals include protecting the oceans and those depending on them, as well investing in early warning systems in a bid to protect coastal communities.
Countries participating in the event affirmed that the oceans play an important role in peace, security, health, environment, and sustainable development, as well as the prosperity of all nations globally.
As current cross-border challenges cannot simply be solved by a single country and have been greatly exacerbated by the impact of the Covid-19 pandemic, they called for the promotion of international ties, marine scientific research, and building a sustainable blue economy to mitigate and address these challenges.
The UN conference witnessed the participation of nearly 20 heads of state, approximately 100 foreign, environment and natural resources ministers, along with thousands of representatives from countries, international organisations, and related parties.
Tropical storm Chaba picks up strength as it moves northwest
Tropical storm Chaba, the first storm to affect Vietnam this year, is gathering strength, with wind speeds near its centre reaching 89-102 kilometres per hour.
According to the national weather service, the system was located at 400 kilometres east-southeast of China's Hainan Island at 7am on July 1.
Chaba is forecast to travel in a northwest direction for the next 24 hours at a speed of 15 kilometres per hour and is likely to strengthen further, packing winds of 103-117 kilometres per hour, according to NDO.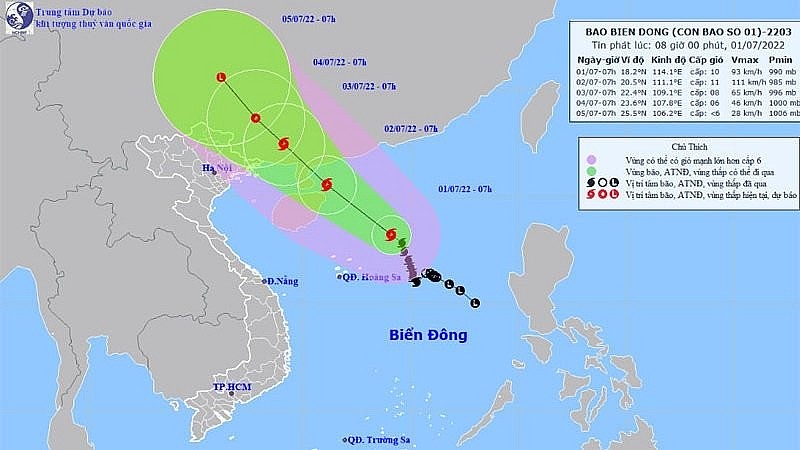 The projected path of Chaba. Photo: NCHMF
At 7am on July 2, the tropical storm will be located about 370 kilometres east-southeast of Quang Ninh Province, before continuing northwest and to make landfall in the southeast of China's Guangxi Province the following day.
Strong winds and high waves are expected in the northern waters of the East Sea/South China Sea, including the Hoang Sa (Paracel) Islands, while coastal provinces from
Quang Ninh to Ninh Binh face the risk of storm surges inundating low-lying areas.
Chaba is also forecast to bring heavy rains to Vietnam's northern region from July 2-7, raising the risks of flash floods and landslides in mountainous provinces.
Vietnam develops world's first effective vaccine for ASF: German newspaper
German newspaper Agrarheute (Agriculture Today) published an article on July 1 highlighting Vietnamese efforts to develop the world's first safe and effective commercial vaccine against African swine fever (ASF).
The piece outlines how the ASF epidemic is causing great concern to pig farmers globally. However, the country has recently announced that it has achieved a breakthrough as it had successfully produced an effective vaccine which is notable for being the first commercial one globally to prevent ASF epidemic.
The article cites the confirmation given by the Agricultural Research Service (ARS) of the US Department of Agriculture in an official letter sent to the Department of Animal Health of Vietnam that emphasised the safety and effectiveness of the NAVET-ASFVAC vaccine against ASF developed by Vietnam.
This comes after late June when the Vietnam Ministry of Agriculture and Rural Development (MARD) held a press conference to announce the successful production of a vaccine against ASF.
The NAVET-ASFVAC vaccine produced by the National Veterinary Joint Stock Company (NAVETCO) is therefore the world's first commercial vaccine against this disease.
The newspaper quotes Deputy Minister of Agriculture and Rural Development Phung Duc Tien as saying that from February, 2020, the research and production of official vaccines has been carried out with the co-operation of US experts. From July, 2020, the Ministry permitted the import of attenuated ASF virus strains for research and production of ASF vaccines in the country.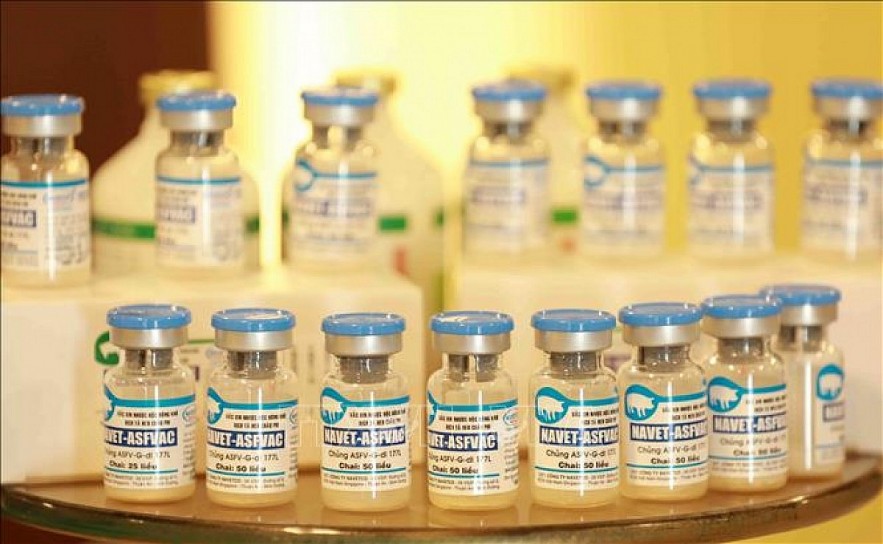 The NAVET-ASFVAC vaccine produced by Navetco Company. Photo: VNA
According to Deputy Minister Tien, upon receiving the virus strain from the US Department of Agriculture in September, 2020, NAVETCO quickly carried out research and conducted five laboratory tests.
The test results showed that 100% of vaccinated pigs used in the tests were protected from exposure to toxic substances in the laboratory.
In terms of production conditions, over 80% of vaccinated pigs were protected, with immunity lasting for up to six months after being vaccinated.
Moving forward, it is expected that in early July, the MARD will officially announce and license the distribution of ASF vaccines.
ASF is a dangerous infectious disease caused by a virus in pigs, first appearing in Africa back in 1921.
The disease is characterised by its rapid spread, causing disease to occur in all ages and all types of pigs, including domestic pigs of all kinds and wild boar. Most notably, the disease has a mortality rate of up to 100%.
HCM City calls for EU investment in nearly 200 projects
Ho Chi Minh City is calling for investment into 197 projects in ten key areas, including infrastructure development, agriculture, industry, trade and services, healthcare, tourism, education and housing, an official told the Vietnam – Europe Business Forum in the southern largest economic hub..
Dao Minh Chanh, Deputy Director of the municipal Department of Planning and Investment, said EU countries are investing in 2,724 projects in HCM City, mostly in the fields of manufacturing and processing, retaile and wholesale, motor and automobile repair and maintenance, and information and communications. Worth a total of 7.69 billion USD, they account for 10.27% of FDI in the city, he said.
HCM City has constantly improved its business climate and adopted various incentives to encourage more FDI, he said, adding that most notably among the incentives include reductions in corporate income tax, import-export duties and land lease.
Vo Van Hoan, Vice Chairman of the municipal People's Committee, highlighted the importance of the EU-Vietnam Free Trade Agreement (EVFTA) which has entered into force, saying it has brought great and balanced benefits to both sides and there is a huge opportunity for Vietnam and the EU to step up bilateral economic cooperation, reported VNA.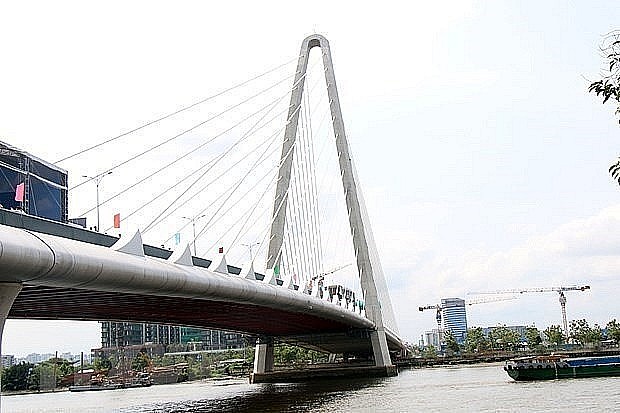 Photo: VNA
With the EU's technical and financial support, many projects in urban transport, agriculture, climate change mitigation and others have been implemented in HCM City, contributing to the development of the city and Vietnam at large, Hoan noted.
Philipp Rosler, head of the EU business delegation, spoke highly of Vietnam's robust growth, noting that there has been a huge volume of search for information and opportunities in trade and investment in Vietnam from European enterprises.
EU firms are particularly interested in production, R&D and innovation projects in HCM City, which will not only help the two sides make the most of the EVFTA but also give EU companies access to other major markets in Southeast Asia and Asia, he added.
Domestic tourism continues to be top choice
It is estimated that Vietnam's tourism industry has served 60.8 million domestic tourists in the first six months of the year.
This figure is more than 1.5 times the number of domestic tourists for the whole of 2021, showing that domestic tourism continues to be the first choice of Vietnamese tourists after Covid-19.
Statistics of the General Department of Tourism show that the tourism industry will serve about 40 million domestic tourists in 2022.
Thanks to the coverage of the Covid-19 vaccine, the effective fight against the Covid-19 epidemic, and the efforts of each business and each locality to renew their own tourism products, causing tourism activities in the first six months of 2022 to witness a boom.
In the months of May and June in particular, the number of domestic tourists increased to record highs for recent years, reaching 12 million and 12.2 million respectively.
The number of domestic tourists in the first 6 months of 2022 also exceeded the target of the whole year of 2022. Accordingly, the tourism industry has set a target of 2022 to serve 65 million tourists, including about 60 million domestic tourists and 5 million international visitors, cited NDO.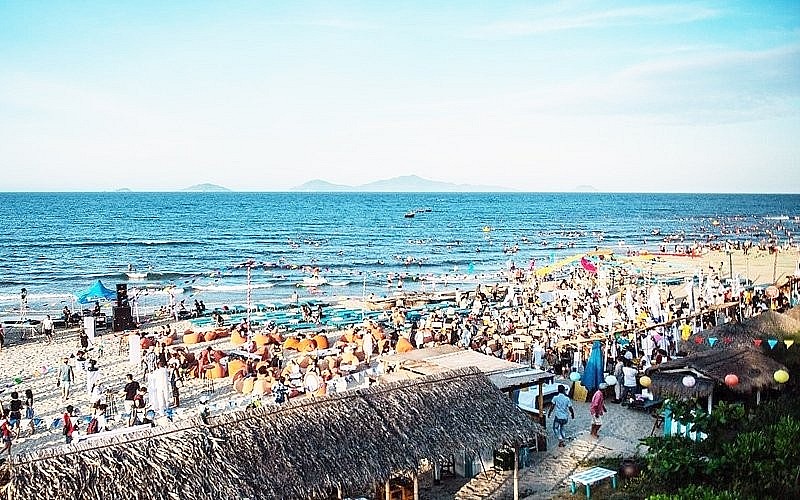 An Bang Beach, Hoi An. Photo: Duy Hau
The number of domestic visitors matched indicators of a spike in domestic tourism demand. According to the Google Trends tool, the number of searches for domestic airlines and accommodation in June 2022 exploded, steadily increasing to more than 500% over the same period last year. The search peak on June 20 saw an increase of 567%.
The 10 most popular domestic destinations for Vietnamese tourists include Ho Chi Minh City, Phu Quoc, Hanoi, Da Lat, Nha Trang, Da Nang, Vung Tau, Quy Nhon, Hue, and Phan Thiet.
Thanks to reasonable costs, diverse tourism products, and disease safety, Vietnamese tourists are continuing to choose to travel domestically and explore beautiful destinations in the country in the second half of 2022, especially during the peak summer months.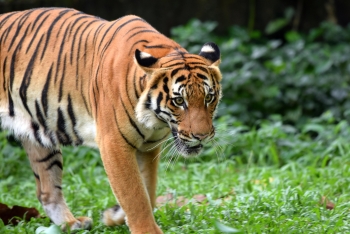 Economy
#ShopeeGivesBack, Shopee's long-term community initiative, has raised over RM48,000 from 1 May 2020 to 31 July 2022 for two Non-Governmental Organisations (NGOs) championing environmentally-conscious efforts in Malaysia.