Vietnam News Today (Jun 30): Foreign Arrivals Surge by 6.8 Times in Six Months
Vietnam News Today (Jun 30): Vietnam, Belgium seek to promote trade and investment links, Foreign arrivals surge by 6.8 times in six months
Vietnam News Today (Jun 30) notable headlines
Covid-19: national caseload rises to 10,745,631 on June 29
Vietnam, Belgium seek to promote trade and investment links
Foreign arrivals surge by 6.8 times in six months
Vietnam records trade surplus of US$710 million in six-month period
Vietnam's economy lures New Zealand exporters
IFAD hails Vietnam's effective cooperation
Vietnam reaffirms support for UN Secretary-General's appeal for global ceasefire
Ho Chi Minh City record strong FDI inflows in H1
Better policies needed to develop ocean economy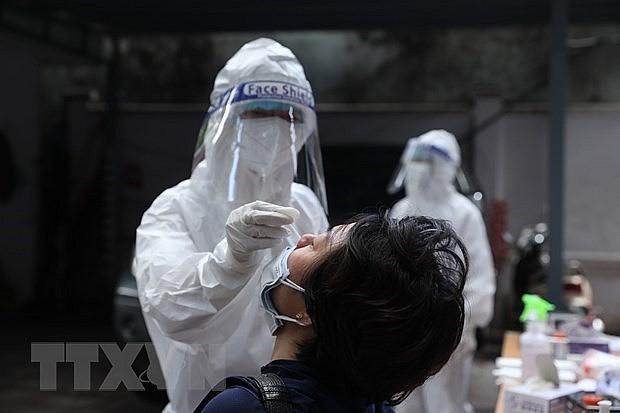 A health worker takes a nasal swab for Covid-19 testing. Photo: VNA
Covid-19: national caseload rises to 10,745,631 on June 29
The national caseload of Covid-19 reached 10,745,631 on June 29, according to the Ministry of Health.
A total 9,387 Covid-19 patients were given the all clear on June 29, bringing the number of recoveries so far to 9,675,359. There are 49 patients in serious conditions needing breathing support, cited VOV.
No death from Covid-19 was recorded in the past 24 hours. The total fatalities stood at 43,087.
On June 28, 527,610 doses of vaccines were administered, raising the total number of doses of Covid-19 vaccines injected to 231,461,079.
Vietnam, Belgium seek to promote trade and investment links
"Doing business with Vietnam" was the topic of a trade and investment forum recently held in Brussels, with participation from representatives of trade and investment promotion agencies and the 60-member Vietnam Young Entrepreneurs Association.
The forum aimed to not only add fresh impetus to promoting the nation's trade and investment ties with Belgium, but also served as a meaningful opportunity to help the business community fully prepare for rapid changes occurring internationally.
Participants at the event heard speakers such as Eric Blétard, high commissioner for economic and trade for Wallonia in Vietnam, and Eve Devoldere, high commissioner for economic and trade of Flanders in Vietnam, introduce the potential capabilities and strengths of each respective region, according to VOV.
The French-speaking region of Wallonia is notable for its high-tech sectors, especially biotechnology, infrastructure construction, aquaculture, and the training of IT professionals operating within the broadband sector.
In contrast, the strengths of the Dutch-speaking Flanders are in shipbuilding, agriculture, high technology, and clean energy, with all these areas representing prime opportunities for co-operation between Vietnamese and Belgian enterprises.
Foreign arrivals surge by 6.8 times in six months
The number of foreign tourists visiting Vietnam in the first two quarters of 2022 increased 6.8 times over the same period of 2021, reaching 602,000, according to the General Statistics Office (GSO).
Visitors coming by air accounted for 87% of the total and 9.4 times that of the same period last year.
In June alone, Vietnam welcomed nearly 237,000 foreign arrivals, up 36.8% compared to the previous month, and 32.9 times that of the same period last year.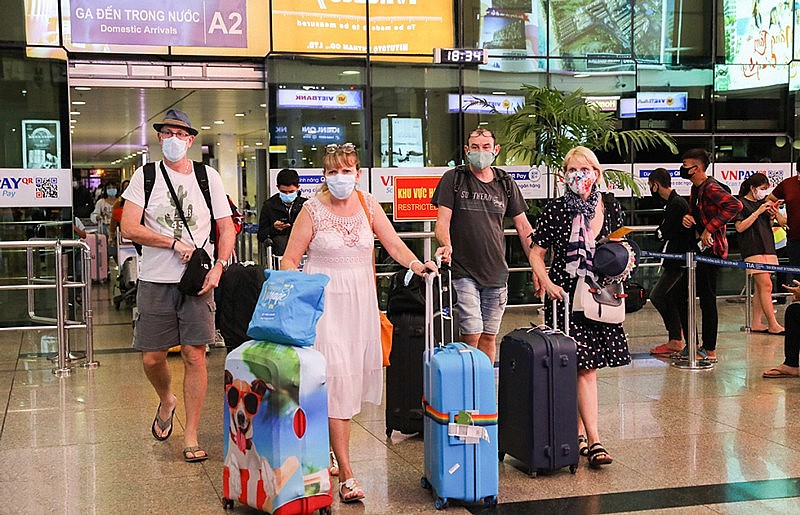 Photo: hanoimoi
Statistics show that the revenue from accommodation and catering services surged by 20.9% in the first six months, and 80% in June, over the same period last year.
Meanwhile, the travel service revenue in the January – June period surged by 94.4% over the same period last year thanks to the strong recovery of tourism activities, especially the boom of domestic tourism in the second quarter. Some localities recording high revenues were Khanh Hoa (up 627.8%); Can Tho (183.9%), Hanoi (129.3%); Da Nang (98.5 percent); and Quang Nam (67.8 percent)
Notably, Hanoi served 8.61 million tourists in the reviewed period, earning 25.2 trillion VND (nearly 1.08 billion USD), up three times in both number and revenue against the same period last year, reported VNA.
The tourism sector of Ho Chi Minh City reported that the city welcomed 11 million domestic holiday-makers and 478,000 foreigners in the periods, up 43.1% and 100% year-on-year, respectively.
Vietnam records trade surplus of US$710 million in six-month period
Vietnam enjoyed a trade surplus of US$710 million in the first half of the year, according to a report on the country's socio-economic situation released on June 29 by the General Statistics Office (GSO).
The nation raked in US$96.8 billion from the export of goods in the second quarter of the year, an increase of 21% against the same period from last year, while grossing US$185.94 billion in the first half of the year, up 17.3% on-year.
Most notably, the group of processed industrial products accounted for 88.7% of total export turnover throughout the reviewed period.
Meanwhile, the country imported goods worth US$97.6 billion in the second quarter of the year, up 15.7% compared to the same period from last year and a rise of 11.3% compared to the first quarter of the year, cited VOV.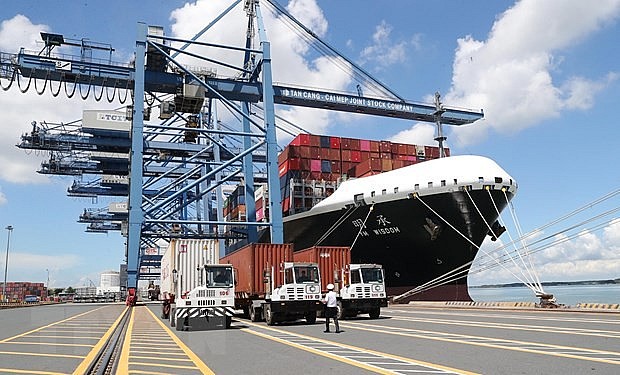 Photo: VNA
Moreover, six-month import turnover stood at an estimated US$185.23 billion, up 15.5% against the same period from last year with the group of materials for production activities making up 94%.
The United States remained the nation's largest export market during the reviewed period with an estimated turnover reaching US$55.9 billion, while China was the country's largest consumer of Vietnamese goods with an estimated turnover of US$61.3 billion.
The export turnover of services during the first half of the year surged by 81.8% to US$4.3 billion, while the import turnover of services during the reviewed period was estimated at US$12.3 billion, representing a climb of 22.3%.
Vietnam's economy lures New Zealand exporters
Vietnam is emerging as a good option for Kiwi exporters looking to diversify where they sell their goods, said New Zealand's new site 1news.co.nz in a recent article.
The article cited the Ministry of Foreign Affairs and Trade of New Zealand's report prepared by the Embassy in Hanoi as saying between 2016 and 2021, Vietnam led ASEAN in terms of growth per capita. This growth rate is higher than that of other major ASEAN markets such as Singapore, Malaysia, or the Philippines
Trade Commissioner Joseph Nelson said Vietnam is a "frontier market" presenting new opportunities, and challenges, to Kiwi exporters looking to diversify.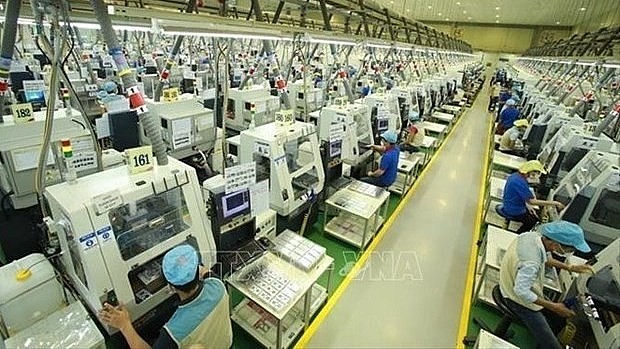 Illustrative photo. Source: VNA
"As Vietnam has come out of its Covid waves, we are seeing a really strong bounce back in the economy. GDP is expected to be between 6.5% to 7.5% next year," he said as quoted by the article. "All the markets in Southeast Asia are bouncing back quite strongly, but Vietnam definitely is the best performing market at this point."
Comments by Chairman and CEO of the KPMG Vietnam Warrick Cleine was also cited as saying since the free trade agreements were set up between New Zealand and Vietnam, their two-way trade value has grown significantly to about 2 billion USD this year.
He said there are three key things in the Vietnamese market that will be attractive to New Zealand businesses, namely the local consumer market, a safe geo-political position, and a great free-trade network.
At present, food and beverage products make up almost two-thirds of New Zealand exports to Vietnam. And there's appetite for more, as consumers there have become more health conscious post Covid.
Fonterra's head of global foodservice Paul Harvey said the Vietnamese markets are not just for well-established businesses.
"I'd suggest to other companies thinking about their expansion strategy [to look to Vietnam]. It is a country sizeable in size, easy to do businesses, and consumers are looking for innovation," he said as quoted by the article. "The Government has handled Covid well; fiscal policy has been strong; inflation is still in check; consumer spending is on the rise; borders are open again - so it's a great opportunity now for people to be thinking about this country."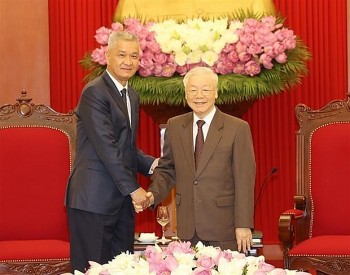 Friendship
Anouphap Tounalom, Secretary of the Lao People's Revolutionary Party (LPRP) Central Committee, and Secretary of the Party Committee and Chairman of the People's Council of Vientiane is conducting a visit to Vietnam.