Vietnam News Today (Jul. 20): Another Powerful Storm Likely to Hit East Sea Next Week
Vietnam News Today (Jul. 20): Vietnamese, Chinese localities foster tourism cooperation; Another powerful storm likely to hit East Sea next week; Vietnam Fatherland Front leader meets overseas Vietnamese youths; Vietnam up six places in world's powerful passport ranking.
Vietnam News Today (Jul. 20) notable headlines
Vietnamese, Chinese localities foster tourism cooperation
Another powerful storm likely to hit East Sea next week
Vietnam Fatherland Front leader meets overseas Vietnamese youths
Vietnam up six places in world's powerful passport ranking
Night-time economy: more than just dining, walking streets, or night markets
Vietnam, Italy forge cooperation in crime combat
Vietnam, Malaysia see myriad development, investment opportunities
Electronics & Smart Appliances Expo underway in Ho Chi Minh City
US Treasury Secretary Janet Yellen begins Vietnam visit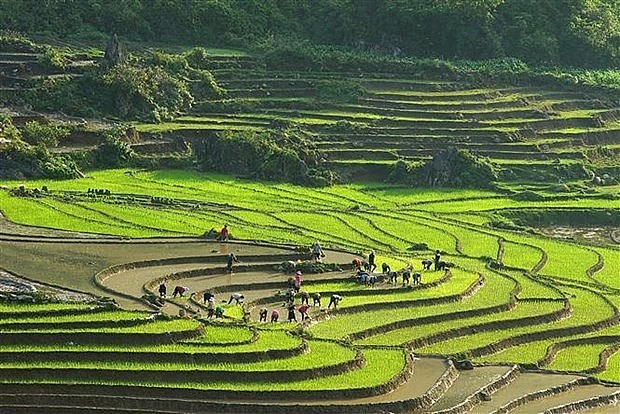 Sa Pa township in Vietnam's Lao Cai province. (Photo: VNA)
Vietnamese, Chinese localities foster tourism cooperation
A tourism promotion programme between Sa Pa township in Vietnam's Lao Cai province and Mile city in Honghe county of China's Yunnan province was held in the Vietnamese northern mountainous locality on July 18.
At the programme, travel firms from Mile city introduced their unique tourism products connecting Lao Cai and the Chinese city.
Tourism cooperation between Lao Cai and Honghe county has received support from the Parties and authorities of the two countries.
After the COVID-19 pandemic was controlled, they signed a memorandum of understanding (MoU) on tourism cooperation in early 2023, cited VNA.
The two sides agreed to instruct relevant agencies, and travel associations and firms to strengthen collaboration and restore the model tourism programme "Two countries - Six destinations."
Located 350km northwest of Hanoi, Sa Pa is 1,600m above sea level, with an average temperature of 15-18 degree Celsius. The township is among a few locations in Vietnam where snow and ice sometimes appear in winter. The Travel, a well-known travel site in Canada, listed Sa Pa among the 10 most attractive snow-covered destinations in Asia.
According to To Ngoc Lien, Chairman of the Sa Pa People's Committee, the township expects to welcome 3.5 million visitors this year.
Another powerful storm likely to hit East Sea next week
Following the recent dissipation of TALIM, the first tropical storm to hit the East Sea this stormy season, another powerful storm is likely to form and strike the regional sea next week, according to the National Centre for Hydro Meteorological Forecasting (NCHMF).
TALIM has hit the East Sea, leaving behind several cyclonic circulations (cyclogenesis), with one of them likely to strengthen into a tropical depression and then a tropical storm in a couple of days, said Dr. Hoang Phuc Lam, deputy director of the NCHMF.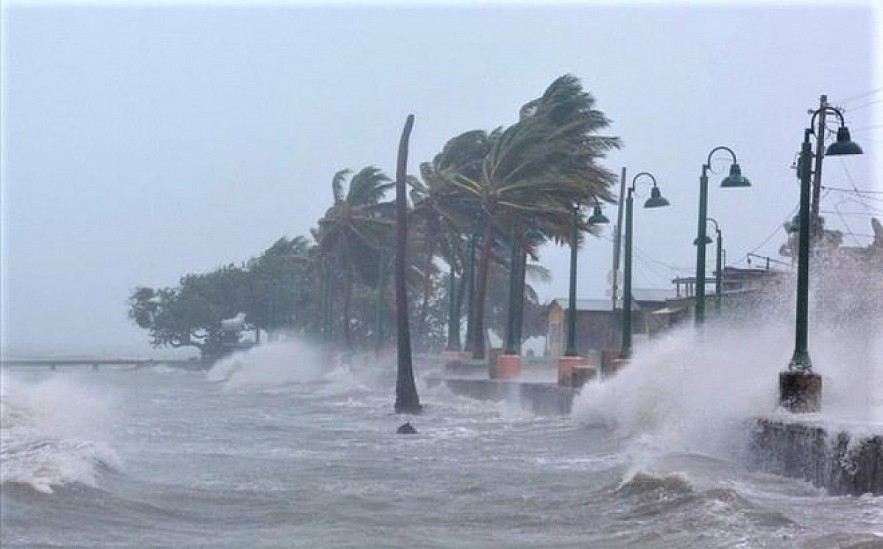 Another tropical storm is likely to strike the East Sea in a couple of days.
"It's highly likely that the second storm will affect Vietnam in the last days of July," Lam told VOV.VN in an interview on July 19.
"We are closely monitoring and will give early warnings about the evolution of the new weather pattern," he said.
TALIM battered localities along the Vietnam – China border on July 18 afternoon, causing heavy downpours. Although it did not directly slam into the northern coast of Vietnam as earlier forecast, the storm circulation also brought heavy rain to northern localities, according to VOV.
The NCHMF reported in its July 19 bulletin that many places in the northern and north-central regions received heavy rain of 70mm to 100mm overnight.
Meteorologists warned about continued torrential rain and flashfloods as well as landslides in low-lying and mountainous areas in the coming days, especially in Quang Ninh, Cao Bang, Lang Son, Lao Cai and Yen Bai provinces.
Vietnam Fatherland Front leader meets overseas Vietnamese youths
The Vietnam Fatherland Front (VFF) Central Committee held a get-together in Hanoi on July 19 for overseas Vietnamese youths attending the 2023 Summer Camp.
Vice President of the VFF Central Committee Hoang Cong Thuy emphasised that the great national unity has always been identified by the Party as a strategic issue and a top task of the revolution, and the overseas Vietnamese community is an indispensable part of that great national unity bloc.
Stressing that overseas Vietnamese youths and students are the future of the overseas Vietnamese community, Thuy affirmed that as the "common house" of the great national unity bloc, the VFF has actively coordinated with the State Committee for Overseas Vietnamese Affairs in activities for them, including this summer camp.
He expressed his hope that participants in this event will contribute to stepping up the implementation of youth movements and connect with those in the homeland to create a network supporting each other.
On this occasion, Thuy awarded the VFF Central Committee's Certificates of Merit to overseas Vietnamese youths with outstanding achievements in working and learning, and with great contributions to the homeland, reported VNA.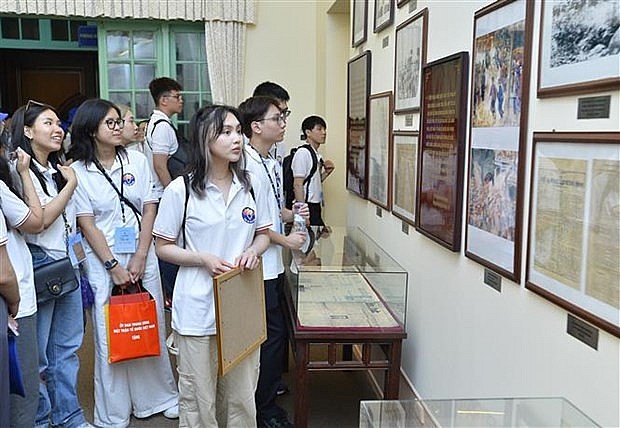 OV youths visit the VFF museum (Photo: VNA)
The 2023 Summer Camp, which is taking place in 10 localities across Vietnam from July 18 to August 2, offers a chance for 120 participants to visit relic sites and tourist attractions, and learn about culture, history and traditions of the country. The overseas Vietnamese youths can also partake in gratitude and memorial activities, hold exchanges with local youngsters, and join voluntary youth programmes and competitions, among others.
First held in 2004 by the State Committee for Overseas Vietnamese Affairs, the camp aims to connect Vietnamese young people from different parts of the world while fostering the pride that they have for their home country. Since then, it has brought thousands of outstanding overseas Vietnamese youngsters from 16-24 years old to visit their motherland.
Vietnam up six places in world's powerful passport ranking
The latest report compiled by the Henley Passport Index indicates that Vietnam climbed six positions to secure 82nd place in a ranking of the world's most powerful passports this year.
According to the report, which scores the passports on the total number of destinations that the holder can access visa-free, Vietnamese passports enable visa-free travel to 55 destinations globally.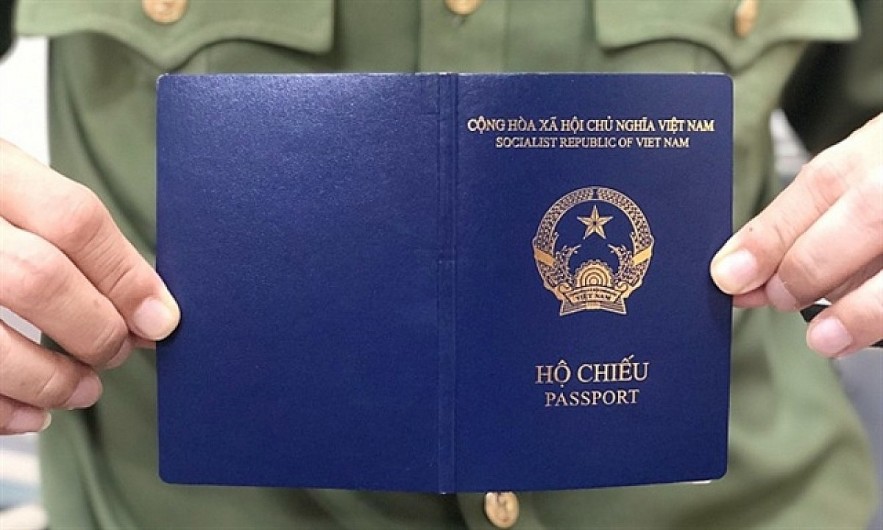 Vietnam has six notches up in world's powerful passport ranking (Photo: The Immigration Department)
This represents an improvement on the last ranking released early this year which saw the Vietnamese passport finish 88th globally.
Currently, Singapore surpassed Japan to boast the most powerful passport in the region, with visa exemptions from 192 countries. Elsewhere, Germany, Italy, and Spain all shared second place with 190 visa-free destinations.
Third place went to Japan, along with the Republic of Korea, Austria, Finland, France, Luxembourg, and Sweden, cited VOV.
The ranking in the Henley Passport Index is based on exclusive data compiled by the International Air Transport Association (IATA), which maintains the world's largest and most accurate database of travel information.
Statistics are compiled based on 199 passports and 227 global destinations, and the list is duly updated every quarter.
Night-time economy: more than just dining, walking streets, or night markets
Large tourism centers in Vietnam have piloted plans to develop a night-time economy, but they have only focused on food and, at times, entertainment services. Vietnam still lacks attractive evening products for foreign travelers.
In the last three years, Hanoi, HCM City and Da Nang have been developing night-time economy of different types, from night markets, night eatery streets, 24 hr convenience store chains, walking streets and art performance streets, such as Ta Hien street in Hanoi, Bui Vien and Nguyen Hue in HCM City, and Ba Na Hills in Da Nang.
Of these, Da Nang has been the most impressive and bustling with street art programs, carnivals, scenography shows and firework festivals. The city has also expanded the walking space on An Thuong street and My An night beach, and organized a water/fire breathing performance at Rong Bridge on Friday and the weekends.
The measures have helped increase the number of domestic travelers to Da Nang. The figure even surpassed the one in 2019, the peak time before the Covid-19 outbreak.
Khanh Hoa provincial authorities have approved a project on developing a night-time economy by 2030. In the first phase, the province would set up walking streets, and organize shows, eatery streets, coastal bars and pubs, and sea sports, and ask shopping centers and supermarkets to close their doors later at night.
Lam Dong province has also launched a plan on the night-time economy in Da Lat City on a trial basis.
The special attention of local authorities and the heavy investment by tourism hubs in service centers and night-time tourism products are expected to attract and retain travelers for a longer time, and increase spending, thus helping increase revenue for localities.
However, analysts point out that night streets such as Ta Hien, Bui Vien and Nguyen Hue are scarce, and entertainment activities can only be found at restaurants or street eateries, bars, pubs or walking streets.
Meanwhile, most of the products displayed at night-time markets are low-cost with unclear origin. The revenue, therefore, remains modest.
A representative of a Hanoi-based travel firm said some new tourism products have been launched recently to diversify services, such as 'Giai ma Hoang Thanh Thang Long' (Decoding The Imperial Citadel of Thang Long) and 'Sacred Night – Glorious Vietnamese Spirit'.
However, most activities end prior to 10pm. Hanoi has opened a new walking street – Trinh Cong Son street in the West Lake area and the walking street in the Son Tay suburban area. However, the number of visitors there remains modest and eateries close their doors by 11 pm.
Noting that night-time economy means entertainment and dining activities from 6pm to 6am, Nguyen Quoc Ky from Vietravel Corporation stressed they must be programmed well in every area, cited VNN.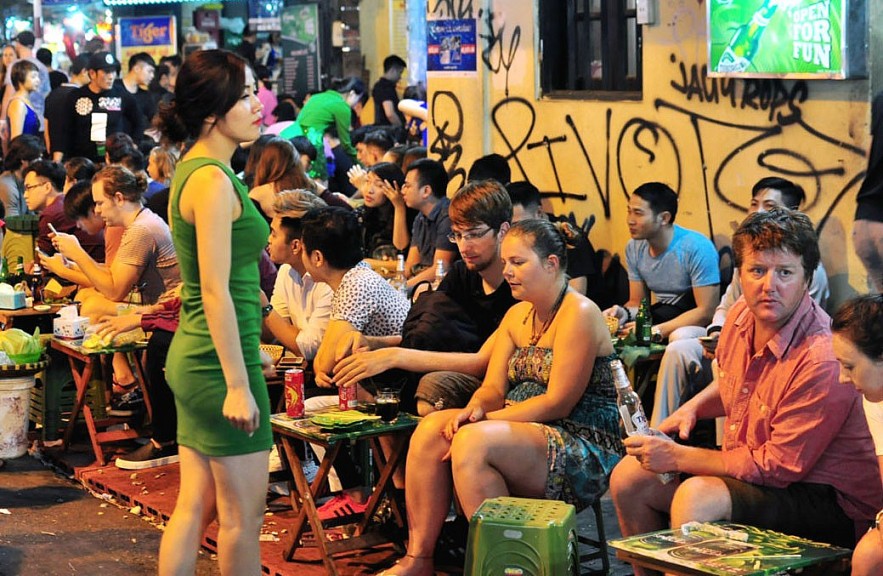 Photo: VNN
Johnathan Hanh Nguyen from IPPG noted that the night-time economy in Vietnam is simply understood as eating and playing; entertainment activities at night occur only on walking streets, at night markets or discotheque halls.
He went on to say that Vietnam lacks products which are valuable and diverse for travelers, and lacks attractive sites for them to visit and spend money.
Meanwhile, according to Ky, 70 percent of travelers' spending is made at night.
Johnathan Hanh Nguyen noted that Vietnam has great growth potential in the number of travelers, but needs to reconsider the quality of services.
The total number of travelers to Vietnam is just 50 percent of Thailand and the spending of foreign travelers in Vietnam is just 40 percent. The figures are even lower compared with the spending of travelers to Singapore, the Philippines, Indonesia, Malaysia, South Korea and Japan.
Vietnam doesn't have a duty-free shop system (such shops exist only at airports) or outlet centers which offer discount rates of 50-90 percent to lure shoppers.
Vietnamese travelers are willing to spend the last banknotes they have to buy cosmetics, household utensils and supplement food at the shops when they visit Thailand, South Korea and Japan.
A report showed that Vietnamese travelers were the biggest spenders in South Korea in 2022 with 197,000 won on average, compared to Japanese with 188,000 won and Chinese with 171,000 won.