Vietnam News Today (Jul. 7): International Searches for Vietnamese Tourism up 1,125% in June
Vietnam News Today (Jul. 7): International searches for Vietnamese tourism up 1,125% in June; Vietnam beefs up cooperation with Portugal; HSBC upgrades Vietnam's growth forecast to 6.9%; Xiaomi launches production of smartphones in Vietnam.
Vietnam News Today (Jul. 7) notable headlines
International searches for Vietnamese tourism up 1,125% in June
Vietnam beefs up cooperation with Portugal
HSBC upgrades Vietnam's growth forecast to 6.9%
Xiaomi launches production of smartphones in Vietnam
Special features of Vietnam's new passport
Vietnam to sell seedless lychee for commerce
Prices for some iPhone models in Vietnam are the lowest worldwide
Vietnam needs regulations of digital, virtual assets
Food tourism becomes hot trend in Hai Phong City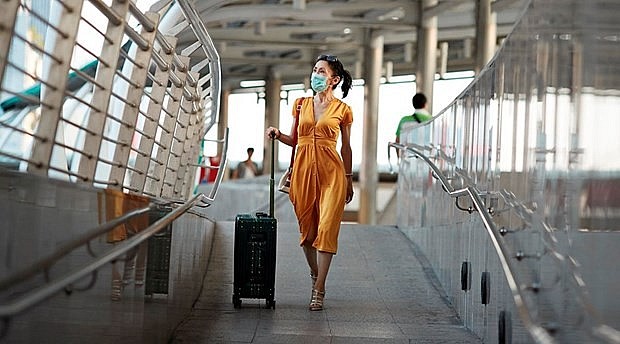 Number of international search volume for Vietnam's tourism in June surges by 1,125% year-on-year. Photo: VNA
International searches for Vietnamese tourism up 1,125% in June
The number of international search volume for Vietnam's tourism in June surged by 1,125% year-on-year, according to the Vietnam National Administration of Tourism (VNAT).
Large volumes of search for Vietnamese tourism information are seen in the US, Singapore, Australia, India, Japan, France, Thailand, Germany, Canada and the UK.
Meanwhile, the country's most searched destinations were Ho Chi Minh City, Hanoi, Phu Quoc island in Kien Giang province, Da Nang, Nha Trang city in Khanh Hoa province, Hoi An ancient city in Quang Nam province, and Da Lat city in Lam Dong province, cited VNA.
After three months of the post-pandemic full reopening, some destinations reporting a year-on-year increase of over 75% in terms of the number of tourist arrivals include Ha Long city in Quang Ninh province, Sam Son beach in Thanh Hoa province, Dong Hoi city in Quang Binh province, Nghe An's Cua Lo beach, Hai Phong and Ninh Binh.
Vietnam beefs up cooperation with Portugal
Vietnam always attaches importance to maintaining and strengthening friendly relations and cooperation with Portugal.
Deputy Minister of Foreign Affairs Pham Quang Hieu was speaking at a meeting with Secretary of State for Foreign Affairs and Cooperation of Portugal Francisco André during his recent working visit to Portugal.
He recalled recent high-level visits by Vietnamese leaders to Portugal, which have marked important milestones in the relations between the two countries. He suggested that the two sides continue to further expand the existing relations in the fields of politics, economy - trade, culture – education, tourism and sport, according to VOV.
Hieu also requested that Portugal promote economic and trade relations between Vietnam and Portugal as well as the European Union (EU) by taking advantage of opportunities from the EU-Vietnam Free Trade Agreement (EVFTA), and consider ratifying the EU-Vietnam Investment Protection Agreement (EVIPA).
He highly appreciated Portugal's active role in solving international problems, and proposed that the EU state support Vietnam's candidacy for the United Nations Human Rights Council for 2023-2025.
During the July 1-2 visit, Hieu, who is also chairman of the State Committee for Overseas Vietnamese Affairs, also met with representatives of the Vietnamese community in Portugal.
HSBC upgrades Vietnam's growth forecast to 6.9%
HSBC has raised its forecast for Vietnam's economic growth this year to 6.9%, from the previous prediction of 6.6%, which is possibly the fastest pace in the region.
In the Vietnam At A Glance report in July, HSBC Global Research noted that decreasing risks posed by the Omicron variant and eased restrictions have paved the way for Vietnam to return to the normality.
Thanks to widespread recovery, the country recorded an impressive GDP growth rate of 7.7% in the second quarter compared to the same period last year. The service sector, which has suffered from severe economic impacts, have bounced back strongly while manufacturing has continued growing and exports hit historic highs.
However, the growth forecast for 2023 was revised down to 6.3% from 6.7% due to growing risks, especially in the energy sector, according to the bank, reported VNA.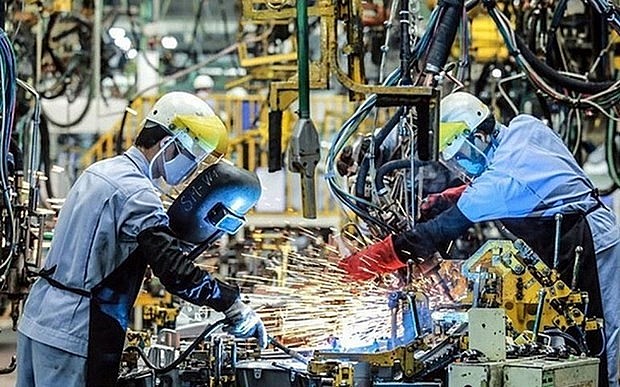 Vietnam's economy is predicted to grow by 6.9% this year, according to the latest Vietnam At A Glance report by HSBC. Photo: VNA
HSBC Global Research pointed out growing impacts of soaring energy prices. Escalating goods prices have led to trade deficit in Q2 and may worsen the current account situation, which has not already been optimistic. On the other hand, though household consumption has recovered steadily, people's budgets may suffer from high oil prices, thus decelerating the recent recovery speed.
Vietnam's inflation is forecast to stand at about 3.5% this year, but it may surpass the ceiling of 4% between Q4 of 2022 and Q2 of 2023, requiring the State Bank of Vietnam begin normalising the monetary policy.
According to the report, Vietnam has benefited from economic reopening, and domestic demand has returned while external drivers remain favorable. However, it is necessary to stay alert to increasing growth risks, especially the ones posed by surging energy prices.
Xiaomi launches production of smartphones in Vietnam
China-based electronics company Xiaomi has made investments into manufacturing smartphone components in Vietnam as part of its plan to compete against market leader Samsung of the Republic of Korea (RoK), according to Japan's news service Nikkei Asia.
The Japanese newswire reported that Xiaomi plans to meet the growing local demand for smartphones and will continue to support exports to Southeast Asia, including Malaysia and Thailand.
Pandaily, a tech media based in Beijing, also stated that Xiaomi is in the process of working with Chinese electronics manufacturing company DBG Technology, which runs a 200,000 square meter factory in Vietnam. The same factory will also produce data transmission equipment and circuit substrates, cited VOV.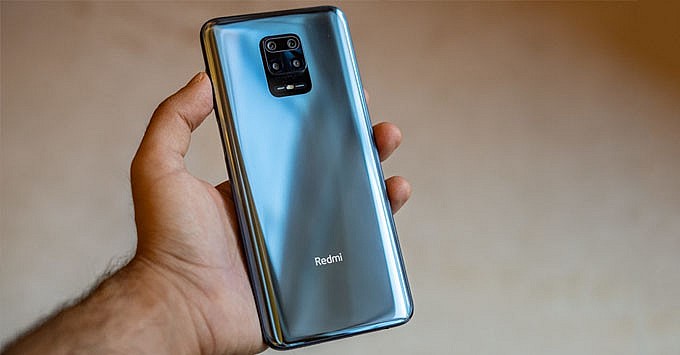 Photo: xtmobile
Until recently Xiaomi had only been focused on producing smartphones in China and India. However, Covid-19 restrictions not only disrupted supply chains, but also reduced sales, prompting the firm to spread out its production locations.
Meanwhile, RoK electronics giant Samsung recently upped its investment in the Vietnamese market, where it already manufactures half of its smartphone output. The latest US$920 million in investment will serve to support the company's circuit board and camera module production.
The RoK firm operates two factories in northern Vietnam and employs 100,000 people nationwide.
Currently, Xiaomi is listed among the top companies with the highest smartphone sales in the world. The firm's smartphone revenues are estimated to stand at approximately US$6.79 billion, with its global smartphone orders reaching 38.5 million units in the first quarter of the year.
Special features of Vietnam's new passport
On July 1, the Ministry of Public Security of Vietnam issued a new model for ordinary passports for Vietnamese citizens at home and abroad.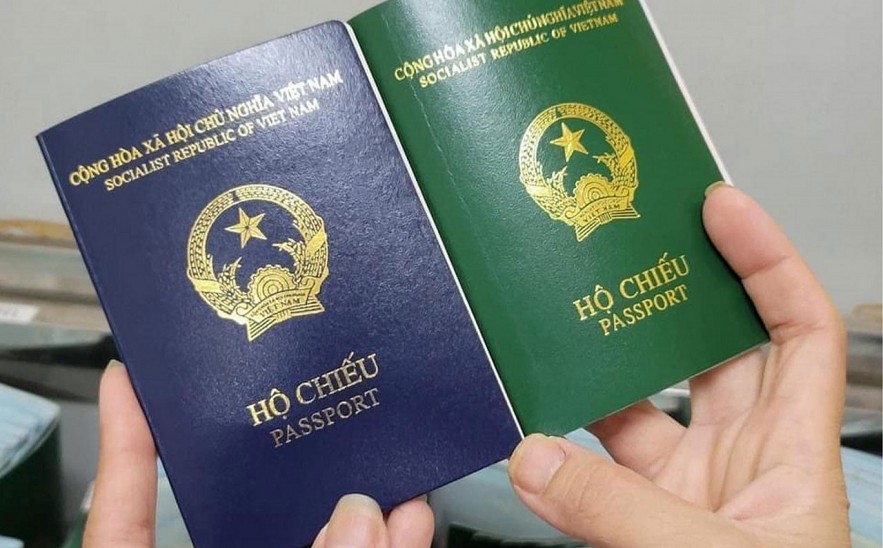 Photo: tinhte
The new ordinary passport has many improvements as it is elaborately designed. Each page has images of Vietnam's famous landscapes and heritage sites as well as symbols of national sovereignty such as Ha Long Bay, Hue Imperial Citadel, Hung Kings Temple, Hoi An Ancient Town, My Son Sanctuary, Nha Rong Wharf, Lung Cu Flagpole, To Vo Gate of Ly Son Island...
The passport size remains the same, 88mm wide, 125mm long and 0.75mm thick, but the color on the cover is now purple-blue. The new passport model uses modern security techniques and is difficult to counterfeit, reported VNN.
According to the Ministry of Public Security, the old-form passport that was granted before July 1, 2022 will be used until the expiry date.
The Ministry of Public Security has launched online issuance of ordinary passports (without electronic chips) to Vietnamese citizens from June 1.
Vietnamese citizens can access http://dichvucong.gov.vn or http://dichvucong.bocongan.gov.vn to make an online declaration, pay the fee and receive their passports by post or collect them at immigration offices.
Since July 1, thousands of people have flocked to the immigration and police agencies in Hanoi and HCM City each day to get the new passport.
Economy
India is on track to attract USD 100 billion foreign direct investment (FDI) in the current fiscal on account of economic reforms and ease of doing business, the government said on Saturday