Vietnam News Today (Jul. 6): Vietnamese Passport Leaps Four Places in Henley Passport Index
Vietnam News Today (Jul. 6): Covid-19: national caseload rises to 10,750,313 on July 5; Vietnamese passport leaps four places in Henley Passport Index; Vietnam, Japan review joint initiative; Health officials call on people to get Covid-19 booster doses.
Vietnam News Today (Jul. 6) notable headlines
Covid-19: national caseload rises to 10,750,313 on July 5
Vietnamese passport leaps four places in Henley Passport Index
Vietnam, Japan review joint initiative
Health officials call on people to get Covid-19 booster doses
17 Vietnamese universities enter URAP rankings
Campaign spreads message of zero tolerance for violence against children, women
Tech firms winning reputation award 2022 announced
Covid-19 infections with BA.5 sub-variant may increase: committee
Quang Ninh utilizes Covid-19-free zones to revive agriculture exports to China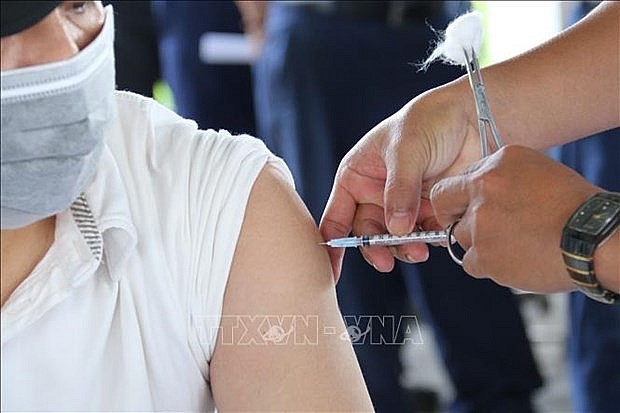 Illustrative image. Source: VNA
Covid-19: national caseload rises to 10,750,313 on July 5
The national caseload of Covid-19 reached 10,750,313 on July 5 with 989 new cases reported in the past 24 hours, according to the Ministry of Health.
A total 9,759 Covid-19 patients were given the all clear on the day, bringing the number of recoveries so far to 9,724,922. There are 30 patients in serious conditions needing breathing support.
One death from Covid-19 was recorded in the past 24 hours. The total fatalities rose to 43,089, cited VNA.
On July 4, 359,805 doses of vaccines were administered, raising the total number of doses of Covid-19 vaccines injected to 233,894,307.
The Health Ministry said the number of Covid-19 cases in Vietnam could increase as the Omicron BA.5 sub-variant has appeared in Vietnam.
However, the pace of vaccination of children from 5 to under 12 and booster shots for over-18 people is slow.
Vietnamese passport leaps four places in Henley Passport Index
The Vietnamese passport has climbed four notches to rank 90th on a list of the world's most powerful passports, according to the latest report compiled by Henley Passport Index.
The rankings were announced in the second quarter of this year and includes 199 different passports and 227 different travel destinations, with its assessment based on the number of countries a holder can visit without first needing to obtain a visa.
The latest index indicates that people with a Vietnamese passport enjoy free access to 54 countries and territories globally. Along with the nation, Togo, Mali, and Guinea also hold joint 90th position as their passports also have visa free access to 54 destinations.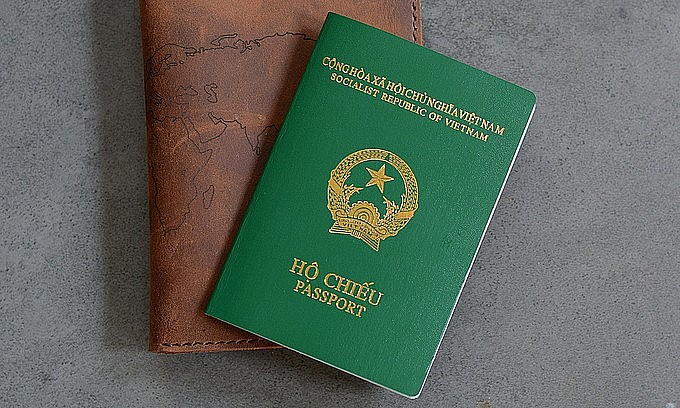 Photo: Shutterstock/trananhuy
Elsewhere, Japan and Singapore share first position as the most powerful passport in the world in the second quarter of this year, with their citizens able to visit 192 countries and territories without the need to apply for a visa.
Furthermore, Germany and the Republic of Korea come in second with visa exemptions to 190 countries, followed by Finland, Italy, Luxembourg, and Spain who are all tied in third position, with holders of those passports having visa free access to 189 destinations worldwide, cited VOV.
In contrast, the world's weakest passports include those from the likes of Pakistan, Syria, Iraq, and Afghanistan. Indeed, passport holders from these nations are only able to visit between 26 and 31 other countries without visas.
Vietnam, Japan review joint initiative
The Vietnamese Ministry of Planning and Investment (MPI), in coordination with the Vietnamese Embassy in Japan and the Japan-Vietnam Economic Committee under the Japan Business Federation (KEIDANREN), held a mid-term review meeting for the Vietnam-Japan Joint Initiative (eighth phase) in Hanoi on July 5.
It was reported at the meeting that 47 out of the total 80 sub-items in the joint initiative have been well implemented as scheduled so far, 15 are underway, six make no progress, and work will start on 12 others in the time ahead.
Do Nhat Hoang, head of the Foreign Investment Agency under the MPI, said Vietnamese ministries and agencies have coordinated with the Japanese side to implement commitments in the action plan of the initiative.
Vietnam's commitment to materialising the joint initiative manifests the government's resolve to improve the domestic investment environment, he said.
Many legal documents have been amended and adopted within the framework of the initiative, he noted, adding that Vietnamese ministries and agencies have also taken into consideration many recommendations of Japan during the consolidation process of fine-tuning laws and policies, as well as law enforcement.
Envoy Okabe Daisuke from the Japanese Embassy emphasised that the two sides will continue their coordination and implementation of commitments in the action plan to make the eighth phase a success, contributing to improving the Vietnamese business environment, for the development and prosperity of both Vietnamese and Japanese business communities.
The Vietnam-Japan Joint Initiative was launched in April 2003 as a special cooperation mechanism between the Vietnamese and Japanese Governments.
It serves as a policy dialogue forum between Japanese investors and relevant Vietnamese ministries and agencies, where proposals are made to help competent Vietnamese agencies fine-tune laws and policies.
Over the past 19 years, the initiative has helped create an open and transparent business and investment environment in Vietnam, reported VNA.
The eighth phase of the initiatives focuses on 11 groups of issues, including the publication and application of case law/civil judgment enforcement/competition regime; the Law on Investment and the Law on Enterprises; improvement of the working environment; promoting infrastructure investment in the form of public-private partnership (PPP); reform of state-owned enterprises and stock market; method of implementing specific measures to create the best electricity structure in Vietnam; and efforts to improve laws and regulations related to natural gas pipeline construction and promote import of liquefied natural gas.
They also cover land-related issues; the supporting industry; activities of the Vietnam National Innovation Center (NIC) and innovation activities in localities and businesses; and highly skilled human resources development.
Because the global economy was seriously affected by the Covid-19 pandemic, especially disruptions in supply chains, Vietnam and Japan agreed to add three new groups of issues: development of the supporting industry, innovation and development of highly skilled human resources.
Health officials call on people to get Covid-19 booster doses
Vietnam is at risk of Covid-19 resurgence if people don't get booster shots and local authorities stay negligent and do not accelerate vaccine advocacy, Deputy Minister of Health Nguyen Thi Lien Huong told a Hanoi ceremony on July 5.
The event was held by the Vietnam General Confederation of Labour (VGCL) and the Health Ministry to launch the rollout of the third and fourth vaccine doses for state employees and workers nationwide.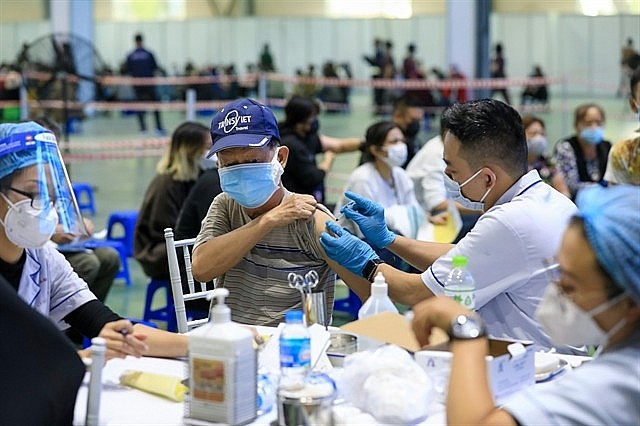 Photo: VNA
Huong said as of July 4, more than 233 million Covid-19 vaccine doses had been administered in Vietnam, raising the primary vaccination coverage among people aged 12 and above to approximately 100%.
Amidst the global uncertainties brought on by the pandemic and the current virus re-emergence in several countries, Vietnam continues detecting infections of new variants and is facing the risk of new outbreaks, she noted.
With people and organisations lowering guard against the virus, many cities and provinces have not been making fast enough progress in injecting boosters, the deputy minister noted, adding that the percentage of people aged 18 and more receiving the third and fourth doses only reached about 67% and 31%, respectively.
Vaccination is the most effective tool against coronavirus, she emphasised, urging all state employees and workers to have boosters inoculated on schedule, cited NDO.
Over the last two months (from April 26 – June 24), Vietnam reported 130,462 new cases of Covid-19 and 63 related deaths. Daily caseload declined to below 700, the lowest in 12 months.
17 Vietnamese universities enter URAP rankings
The University Ranking by Academic Performance (URAP), a Turkish non-profit organisation, has honoured 17 Vietnamese universities for their outstanding academic performance globally in 2022.
Accordingly, the HCM City-based Ton Duc Thang University was ranked 427th, Duy Tan University 446th, Vietnam National University in HCM City 1,013rd, and Vietnam National University in Hanoi 1,104th.
Other universities included were Hanoi Medical University (1,235th), Hanoi University of Technology (1,379th), Nguyen Tat Thanh University (1,526th), Hue University (2,178th), HCM City University of Technology (2,203rd), and Can Tho University (2,291st), cited VNS.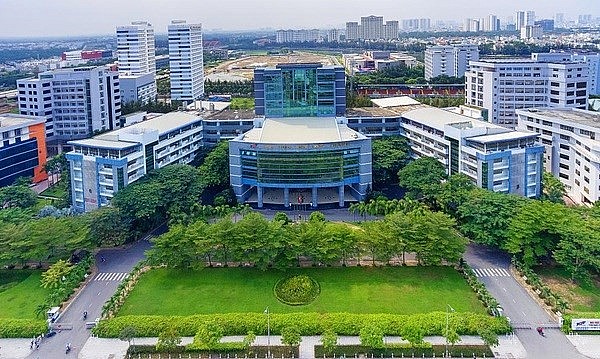 A view of Ton Duc Thang University in HCM City. Photo: VNP
Last year, Vietnam had 12 universities on the URAP's list. The five new universities entering the 2022 ranking are Thai Nguyen University, HCM City University of Technology, HCM City University of Industry, and University of Technical and Education HCM City, and Thuy Loi University.
Notably, Duy Tan and Ton Duc Thang universities were named in the top 500 globally.
The URAP ranking system focuses on academic quality. The group gathered data about 3,000 higher education institutes (HEI), covering approximately 12 per cent of all HEIs globally. From the 3,000-plus universities and learning institutions assessed, the ranking is derived based on multiple criteria focusing on academic performance.
The overall score of each HEI is based on its performance over several indicators, including current scientific productivity, research impact, research quality, and international acceptance.
This year, US Harvard University came first in the list, followed by Canada's Toronto University, England's University College London, and the US's Stanford University.