Vietnam News Today (July 21) notable headlines
Vietnamese, Japanese firms promote technological cooperation
HCM city works on Covid vaccination plan for foreigners
Pilot scheme to welcome foreign arrivals to Phu Quoc granted approval
HCMC pandemic relief package to cover 27,000 more
Vietnamese U23 side named as eighth best in Asia by football website
Vietnam records another 2,635 Covid-19 cases
35 Bach Hoa Xanh stores in HCMC to remain open 24 hours
Aviation authority proposes airport upgrade on Con Dao island
Urban branded residences gaining ground in Vietnam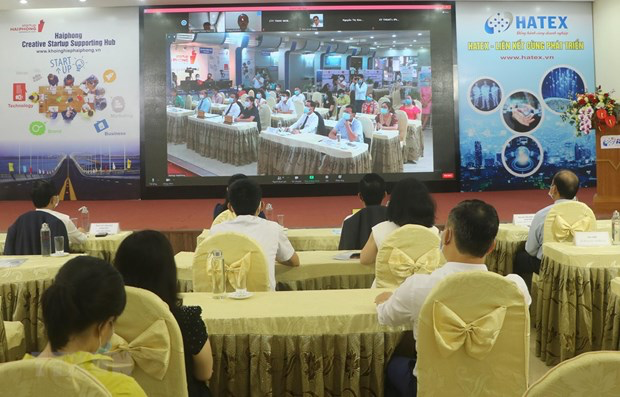 An overview of the programme connecting Vietnamese and Japanese businesses. Photo: VNA
Vietnamese, Japanese firms promote technological cooperation
A programme to promote connections for technology supply and demand between Vietnamese and Japanese businesses was held virtually on July 20.
The event was hosted by the Science Technology Development and Innovation Centre (ISC) under the Department of Science and Technology of the northern port city of Hai Phong.
Director of the Department of Science and Technology Tran Quang Tuan said the agency has directed the ISC to organise events to promote technology supply and demand connection with foreign partners, especially those from Japan, cited VNA.
This move aims to update new technological trends, promote technology transfer and development from abroad to Hai Phong city, he said.
The events have offered venues for foreign businesses to set up partnerships with Vietnamese companies, helping local enterprises join in the global value chains, Tuan stressed.
From Japan, Takiguchi, Director of the Organization for Small & Medium Enterprises and Regional Innovation (SMRJ) of Japan, said that SMRJ has provided support for 3.58 million small- and medium-sized enterprises in the country.
In recent years, SMRJ has supported Japanese companies to expand their business activities abroad, including Vietnam, through online conferences and e-commerce trading floors, he noted, adding that over 20,000 Japanese enterprises and more than 2,000 Vietnamese firms are using this forms to connect to each other.
According to ISC, the event saw the participation of 12 enterprises from industrial and technological centres of Japan such as Tokyo, Osaka, Hiroshima and Nagoya. They introduced different technologies, including technologies and equipment for mechanical processing, automation technology, technologies for agricultural production and farm produce processing, among others.
HCM city works on Covid vaccination plan for foreigners
Ho Chi Minh city is working on a Covid-19 vaccination plan for consular officers and foreigners in the city.
Tran Phuoc Anh, Acting Director of the municipal Department of Foreign Affairs, said that members of the foreign community and overseas Vietnamese were concerned about the outbreak and had shown their readiness to assist the city.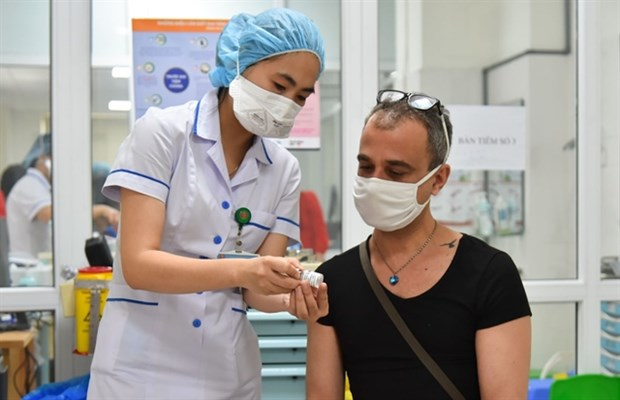 HCM city is working on a vaccination plan for foreigners. Photo: WVR
The city, for example, has received support from the Consulates General of Japan, Thailand and Cambodia in HCM city and the Korean and Indian Enterprise Associations.
On July 19, the city received one million medical masks, 100,000 N95 masks, 100 ventilators, and US$200,000 in cash from the Royal Government of Cambodia.
The city has also been closely working with agencies to accelerate provision of the two doses of the Covid-19 vaccine for consular officers and to help people who need to return to their countries.
Pilot scheme to welcome foreign arrivals to Phu Quoc granted approval
The Ministry of Transport has agreed on the contents of a pilot project which aims to welcome back international tourists to Phu Quoc island city in the southern province of Kien Giang.
Ministry of Transport representatives emphasised the need to devise a comprehensive and thorough plan in order to ensure both the safety of local people and preventing the spread of the Covid-19 pandemic among the island city's community, reported VOV.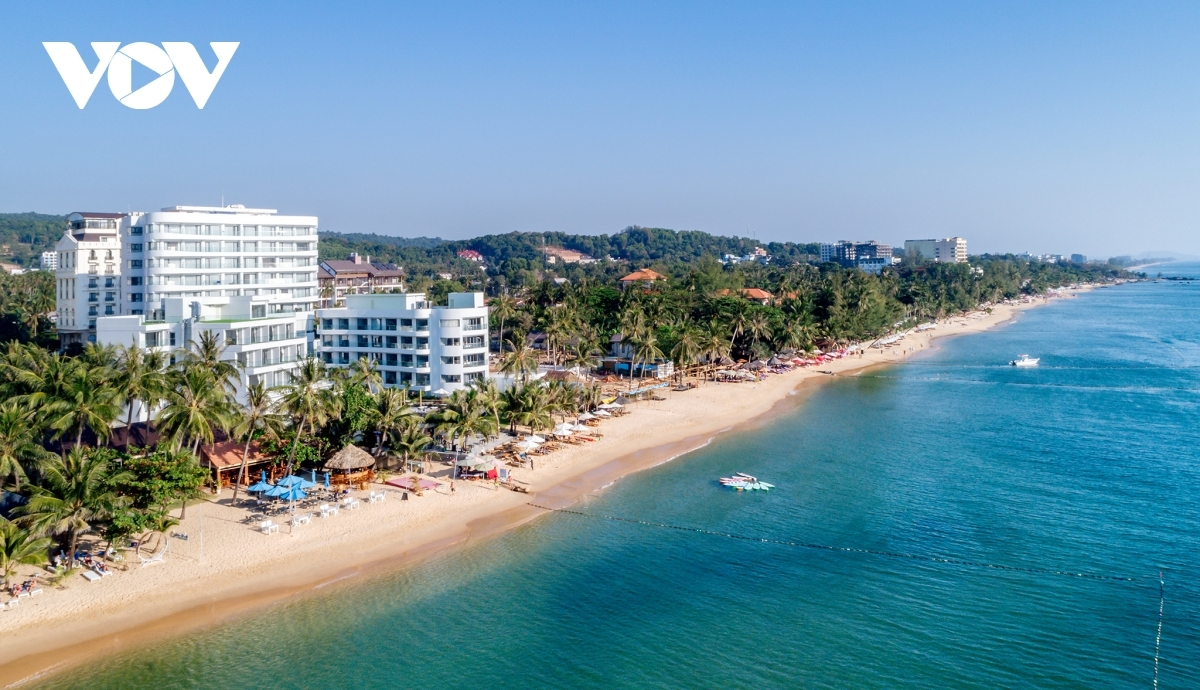 Photo: VOV
Due to this, priority must be given to the implementation of the vaccination plan for local residents, whilst supervising international visitors during their stay and devising a concrete scheme for the workforce who will be directly involved in welcoming foreign travelers.
Furthermore, the Ministry of Transport has also proposed that it will change some contents relating to the draft pilot scheme, with Phu Quoc set to receive international tourists with vaccine passports through charter flights or regular international flights.
With this in mind, the Ministry of Transport has requested that relevant ministries swiftly devise a detailed plan aimed at handling violation cases by ensuring a quarantine place for passengers who are refused entry or are waiting for exit procedures.
HCMC pandemic relief package to cover 27,000 more
An additional 27,000 informal laborers who had lost their jobs in HCMC will gain access to a Covid-19 relief fund.
Each would be given VND1.5 million (US$65.26) from a financial package for citizens impacted by the pandemic the city approved last month, VnExpress reported.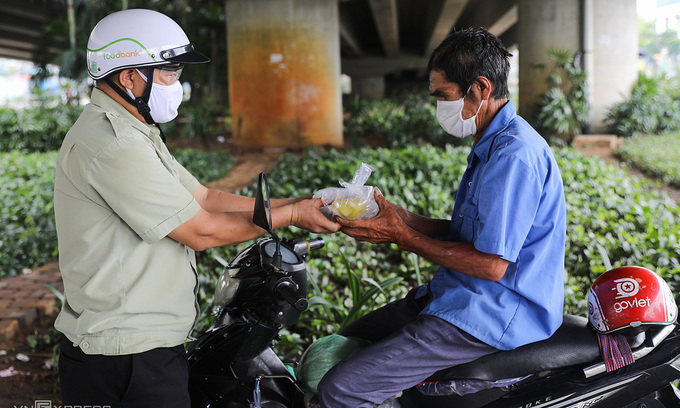 A motorbike taxi driver receives a charity meal in HCMC, July 2021. Photo: VnExpress
Among those on the list are people working as domestic helpers, shoeshines, masons, hired workers, drivers' assistants, drivers (including those working for ride-hailing firms), and mechanics.
Le Minh Tan, director of the municipal Department of Labor, Invalids and Social Affairs, said they do not belong to the six groups of informal workers that had accessed the fund earlier.
The department said it had earlier drawn up a list of 237,500 informal workers to receive aid, with around 236,000 people working mostly as street vendors and garbage collectors gaining access to the package, the second released to support people affected by Covid-19 in the city.
During the first wave last year, the city had spent over VND587 billion (US$25.44 million) to support more than 536,000 people.
HCMC is currently the worst hit locality in the ongoing Covid-19 wave that began in late April. It has recorded almost 36,000 cases so far.
The city has practiced social distancing for weeks, with many businesses and services shut down, leaving many people including migrants out of a job.
Vietnamese U23 side named as eighth best in Asia by football website
The Vietnamese U23 football team have been ranked eighth in the Asian region, according to the latest rankings as announced by global football website Footy Rankings.
The rankings are based on the achievements of each national team during the most recent Asian Football Confederation (AFC) U23 Asian Cup in 2016, 2018, and 2020.
In line with this, Vietnam's U23s are ranked eighth in Asia with 25,897 points, followed by Jordan on 24.228 points, the Democratic People's Republic of Korea on 23.535 points, the United Arab Emirates (UAE) on 22.964 points, Thailand on 20.441 points, and China with 20.360 points.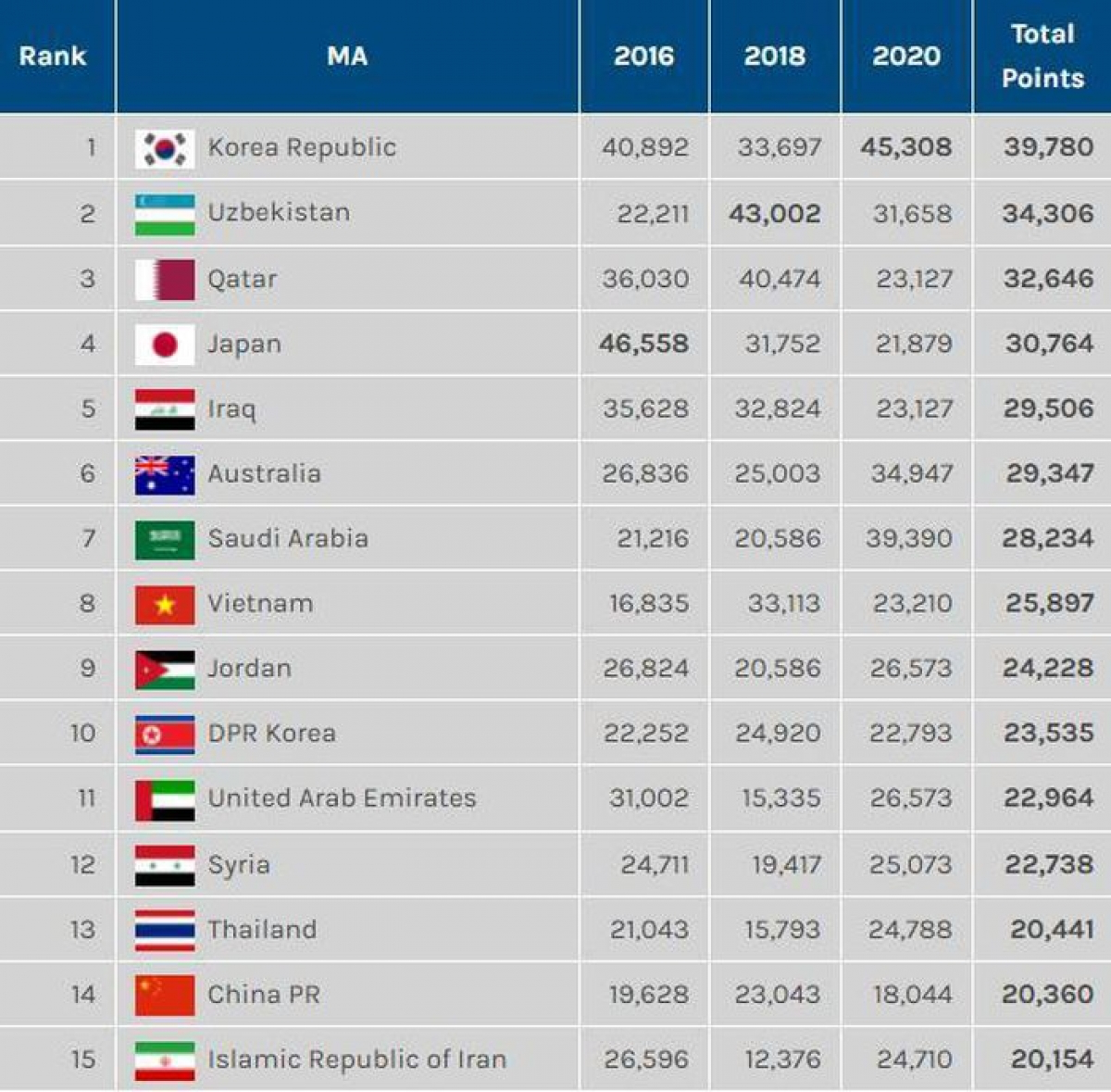 Photo: VOV
During the 2016 AFC U23 Championship, the Vietnamese team failed to make it past the qualifying round after losing eight matches and finishing with no points, cited VOV.
Two years later the national U23 team led by head coach Park Hang-seo put in a number of outstanding performances in China to finish as runners-up of the 2018 AFC U23 Championship.
In the 2020 version of the event, Vietnam failed to progress through to the final round, despite defeating Jordan and the UAE.
Vietnam will play in Group I in the qualifiers for the 2022 AFC U23 Championship, alongside the likes of Myanmar, Hong Kong (China), and the hosts, Chinese Taipei (China).
The national U23 team are one of 19 sides in the East Zone, a region which has been divided into five groups.
A total of 19 teams in the East Zone will join 23 teams in the West Zone in competing in the qualifiers for the 2022 AFC U23 Asian Cup between October 23 and October 31.
The 11 group winners and the four best runners-up will qualify for the finals of the tournament, an event which is scheduled to take place between June 1 and June 19, 2022, in Uzbekistan.
Rosie Nguyen