Vietnam News Today (July 28): Food Stamps Allocate Market Time to Hanoi Residents
Vietnam News Today (July 28): Covid-19: Daily count hits nearly 8,000, HCM city records 6,318; Food stamps allocate market time to Hanoi residents; More southern provinces apply night-time restrictions; Volunteers gets second Nano Covax shot in third-phase trials.
Vietnam News Today (July 28) notable headlines
Covid-19: Daily count hits nearly 8,000, HCM city records 6,318
Food stamps allocate market time to Hanoi residents
More southern provinces apply night-time restrictions
Volunteers gets second Nano Covax shot in third-phase trials
Domestic trade to make up 15 per cent of GDP by 2030
Doctor network offers online diagnoses amid Covid restrictions
Eight medics contract coronavirus after treating Covid-19 patients
Bamboo Airways, Vietjet suspend regular flights
Be suspends all services, Grab limits working hours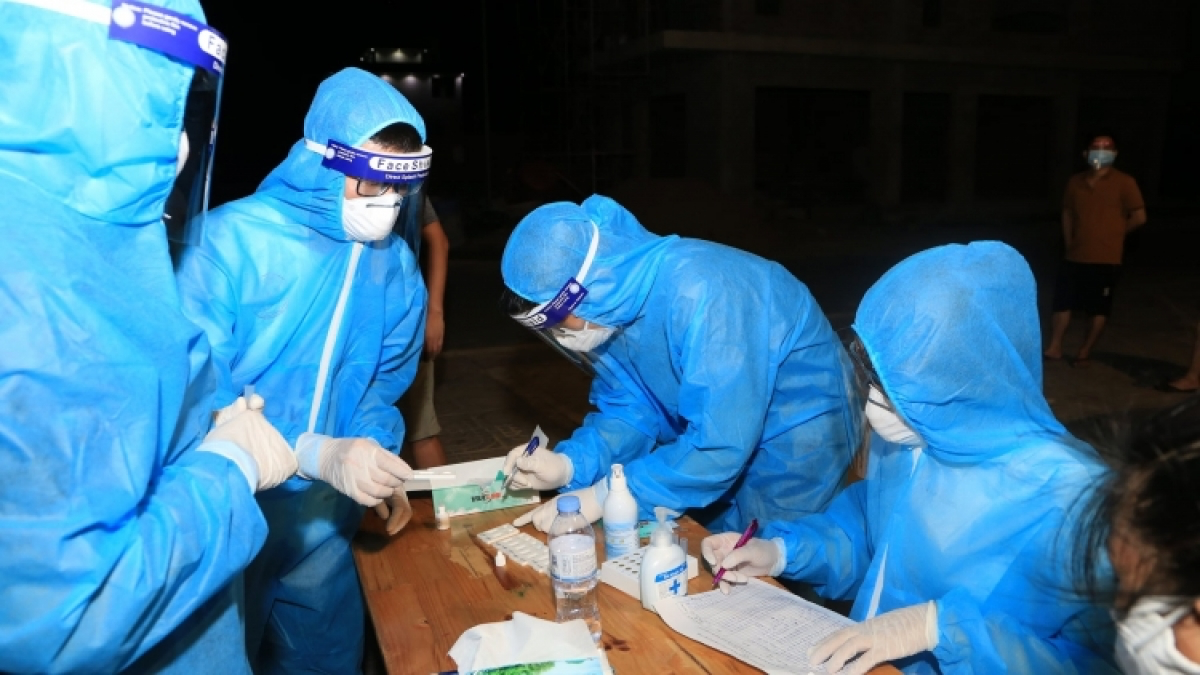 Photo: VOV
Covid-19: Daily count hits nearly 8,000, HCM city records 6,318
Vietnam has confirmed an additional 5,159 locally transmitted coronavirus cases in 29 cities and provinces nationwide during the past 12 hours, raising its daily count to 7,913.
Of the total, 525 cases were recorded in residential communities through test screening or random testing, the Ministry of Health (MoH) said in its 06.00pm coronavirus update on July 27.
Most of the local infections were documented in southern localities, with Ho Chi Minh city alone registering 4,469 cases, cited VOV.
Other southern localities recording high numbers of new infections included Dong Thap 154, Dong Nai 120, Binh Duong 79, Long An 75, Can Tho 54, Binh Thuan 45 and Soc Trang 22.
Except for Da Nang and Phu Yen that confirmed 26 and 23 new cases, other localities in the central and northern regions documented small numbers of new infections.
Earlier on the morning of the same day, the MoH confirmed 2,762 locally acquired and two imported infections, raising Vietnam's 24-hour count to 7,913.
Data from the MoH show that during the past 24 hours, HCM city, the country's largest coronavirus hotspot, registered 6,318 locally acquired infections. It was followed by Dong Thap 303, Dong Nai 239, Binh Duong 166, and Tay Ninh 144. All these localities are in the south.
As of 06.00 pm on July 27 Vietnam has confirmed 110,487 new locally transmitted cases following the resurgence of the virus in late April and 114,260 cases since the onset of the first outbreak in January 2020.
As many as 22,946 patients have recovered from the disease, including 1,602 cases announced on July 27.
The number of Covid-19 related deaths has risen to 370 patients, according to the MoH. Most of them died of Covid-19 and underlying illnesses.
Food stamps allocate market time to Hanoi residents
The Nhat Tan and Buoi wards in Hanoi's Tay Ho District have begun distributing odd and even day food stamps for households to buy groceries from local markets.
The households are also given one groceries shopping time slot for Sunday.
Each household is entitled to food stamps for the 15-day social distancing period declared in the capital city. Each stamp states the household representative's name, address and the four days per week they are allowed out to get groceries (three odd or even days, plus Sunday). The shopping time is limited to an hour, reported VnExpress.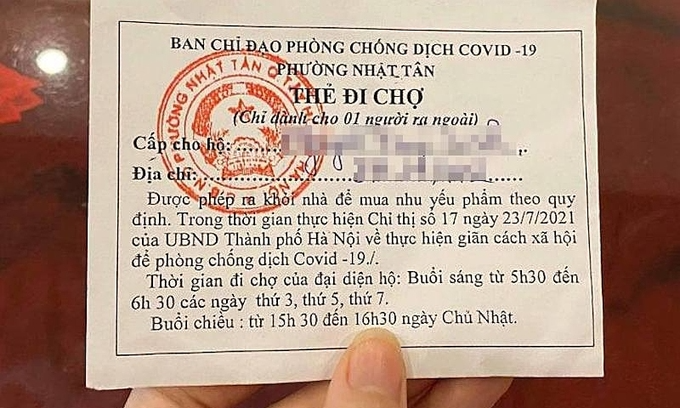 A sample food stamp being issued to residents of Hanoi's Nhat Tan Ward. Photo: VnExpress
Thuy said she was surprised to receive the stamps Monday. "The markets are still crowded these days. I have been worried despite maintaining distance with other shoppers. The date allocation will reduce the number of people entering the market at a time."
Nhat Tan chairman Dang Huu Tien said that starting Monday, locals must carry these stamps when shopping for groceries to minimize the number of customers entering the markets at a time. Adjustments will be made when necessary.
Besides, the ward also distributes labor cards permitting one person per household to work on local peach farms during this period. District officials have said that the food stamps will issued in all wards soon.
Hanoi began a 15-day social distancing period starting July 24 to prevent a major outbreak, as case numbers increase and the risk of hidden community clusters rises.
There are 459 traditional markets, 28 shopping centers, 123 supermarkets, 1,800 convenient stores, 141 chain stores, and tens of thousands of grocery shops in Hanoi.
Hanoi has recorded 981 cases since the fourth Covid-19 outbreak began on April 27, 81 of which were recorded on July 26 alone.
More southern provinces apply night-time restrictions
Binh Duong and eight Mekong Delta provinces have required residents not to go out between 6 p.m. and 5-6 a.m. the next day in an effort to curb Covid-19 spread.
The travel ban will be effective from Wednesday in the industrial province Binh Duong that borders HCMC, which has recorded more than 8,800 infections in the new wave.
In the Mekong Delta, a similar ban will be imposed from Tuesday in An Giang, Hau Giang, Long An, Tien Giang, and Vinh Long Provinces, and from Wednesday in Ben Tre and Kien Giang.
People are only allowed to go out during these time frames for emergency or performing public duties.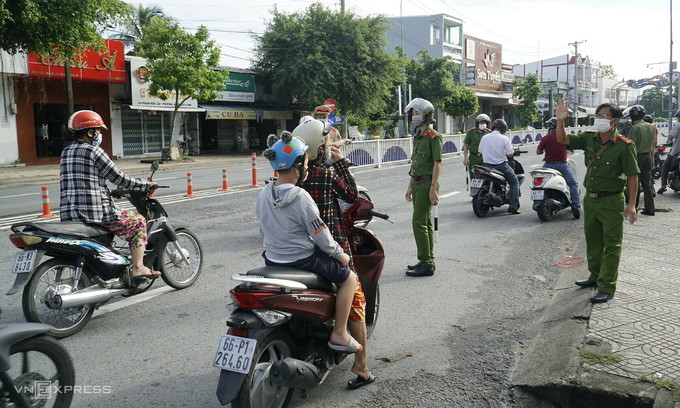 Police in Cao Lanh Town of Dong Thap Province stop commuters to check if they violate social distancing measures, July 2021. Photo: VnExpress
In Dong Thap's capital Cao Lanh Town, all convenience stores and supermarkets, of which some normally open through the night, must close at 6 p.m. from Monday.
Bac Lieu Province in the delta had decided to prohibit all people from leaving their home between 6 p.m. and 5 a.m. from Monday after the move was first adopted by Ho Chi Minh city.
The restrictions in the localities will last until Aug. 1 or until further notice, reported VnExpress.
All southern localities, including 13 in the Mekong Delta, had already imposed social distancing measures in accordance with government Directive 16 for two weeks starting July 19.
The directive requires everyone to stay home and only go out if necessary to buy food or medicine or to work where allowed. No more than two people can gather together in public apart from at work, school, or hospital.
However, with the ongoing Covid-19 community wave growing more complicated, several localities have decided to boost restrictions to a higher level.
Volunteers gets second Nano Covax shot in third-phase trials
An additional 12,000 volunteers will be receiving the second shot of the domestically-produced Nano Covax vaccine as part of its third phase of human clinical trials that began on July 27, according to the Defence Ministry's Military Medical University.
About 1,000 second doses were administered to the volunteers during phase III from July 19-22.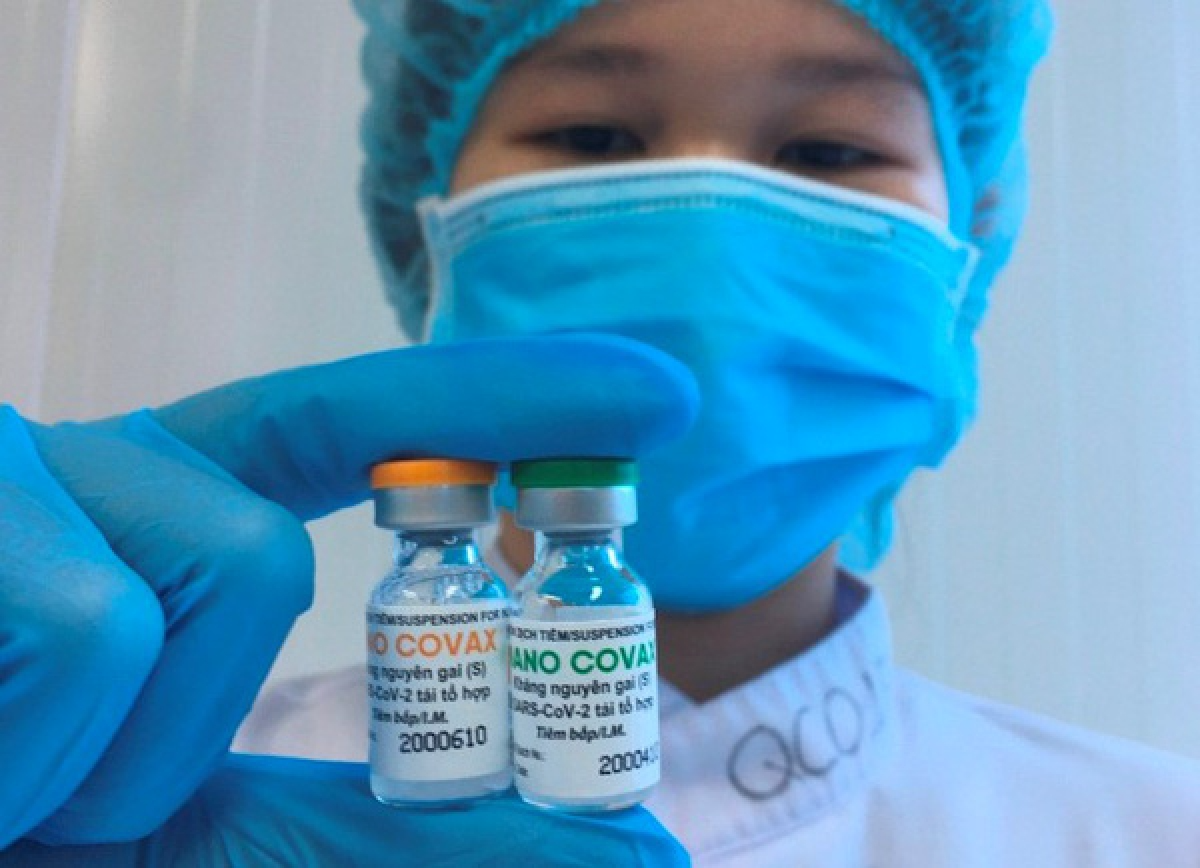 Nano Covax proves to be effective against mutated variants first identified in the UK and South Africa. Photo: VOV
Previously, 13,000 volunteers had received the first shot during the initial part of phase III, and all remain in stable health condition post injection, said Chu Van Men, director of the Military Medical University's Centre for Clinical Trials and Bioequivalence.
Volunteers taking part in phase III are aged between 18 - 75 and have had their blood tested for antibodies against SARS-CoV-2. Those who have been exposed to SARS-CoV-2 or who already possess antibodies have been excluded from trials.
The third phase is expected to complete on August 15, cited VOV.
Nano Covax is developed by the Nanogen Pharmaceutical Biotechnology JSC based on recombinant DNA/protein technology. It initially began first-phase trials back in December 2020, with the second phase taking place in February this year.
The vaccine has so far proved to be effective against mutated variants first identified in the UK and South Africa. Scientists are now to assess its effectiveness against the Delta variant from India in the third phase.
Providing that the results of the third and final phase are positive and Nano Covax is granted emergency approval from the National Biomedicine Ethics Council, the vaccine could be ready for large scale distribution as early as November.
Domestic trade to make up 15 per cent of GDP by 2030
A strategy for developing domestic trade between 2021 and 2030 has been signed off by Deputy Prime Minister Le Van Thanh, aiming to raise domestic trade's proportion in the country's GDP to 15-15.5 per cent in the next 10 years.
Under the strategy, domestic trade will grow by an average 9-9.5 per cent a year, and retail sales of goods and consumer service revenue by 13-13.5 per cent during the period.
By 2030, domestic trade via e-commerce is expected to increase by about 20-21 per cent annually to account for 10.5-11 per cent of total retail sales of goods and consumer service revenue. The percentage of small- and medium-sized enterprises involved in trading activities is hoped to surpass 40-45 per cent.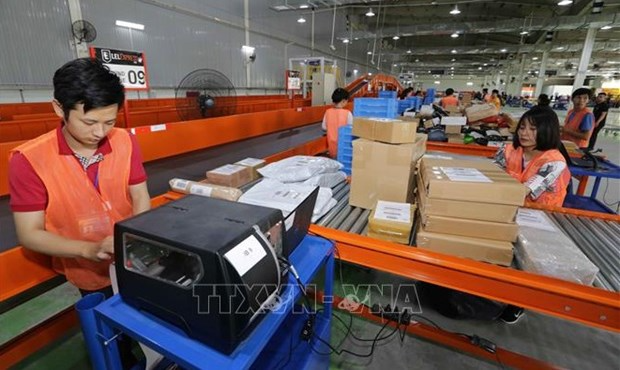 Workers of the Lazada e-commerce platform sort goods before delivery. Photo: VNA
The strategy looks to achieve fast and sustainable growth of domestic trade, build brands for Vietnamese goods, and protect the interests of consumers, businesses, and the national economy.
Among the main orientations to develop domestic trade, authorities are set to press on with improving the investment and business climate, form a market order adaptable to the new context, develop domestic trade stably and sustainably, keep domestic trade's growth faster than the GDP growth, and develop e-commerce into the main form of trading, according to VNS.
This strategy also points out the need for all-level authorities to develop uniform, modern, and sustainable infrastructure for domestic trade that matches the development level in each area, especially rural and ethnic minority ones.
They are also tasked with forming a system of logistics centres, building major logistics centres in key economic regions, continuing to support the establishment of large distribution enterprises, and making and implementing support policies for businesses, especially those trading in agricultural products.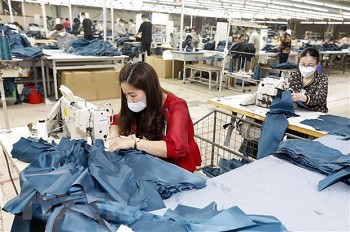 Friendship
Vietnam's economy will grow by 6.6% this year and at a similar rate in 2024, according to a report released recently by the Organisation for Economic Co-operation and Development (OECD).