Vietnam News Today (July 9): SEA Games 31 Postponed to July 2022
Vietnam News Today (July 9): SEA Games 31 postponed to July 2022; 2 million Moderna Covid-19 vaccine doses to arrive in Vietnam this weekend; Hanoi suspends outdoor sports amid coronavirus fears and Vietnam on right track in managing current outbreaks: WHO representative
Vietnam News Today (July 9) notable headlines
SEA Games 31 postponed to July 2022
2 million Moderna Covid-19 vaccine doses to arrive in Vietnam this weekend
Hanoi suspends outdoor sports amid coronavirus fears
Vietnam on right track in managing current outbreaks: WHO representative
Vietnam's economy to maintain position as fourth largest in ASEAN
France-Vietnam friendship group affirms its continued support for Vietnam
Hanoi suspends public passenger transport to 14 localities
Vietnam strives to successfully realize vaccine diplomacy strategy
Vietnam posts trade deficit of US$1.47 billion over six-month period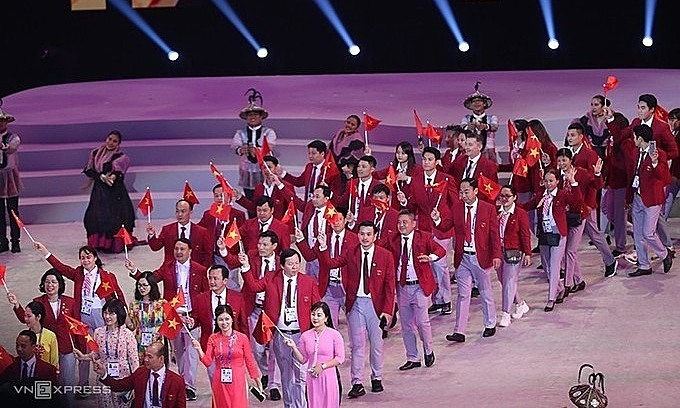 The Vietnam delegation at SEA Games 30 in the Philippines in 2019. Photo: VnExpress
SEA Games 31 postponed to July 2022
The Southeast Asian Games Federation (SEAGF) has decided to move SEA Games 31, to be hosted in Vietnam, to July 2022 because of the ongoing Covid-19 situation in the region.
The decision was made Thursday at an online conference of the SEAGF with the Olympic Committees of Southeast Asian countries.
On June 9, the Vietnam Olympic Committee had proposed that the SEA Games 31 be moved from late 2021 to July 2022.
Since the new wave in Vietnam started on April 27, the country has recorded over 20,000 cases in 57 of its 63 cities and provinces. The pandemic situation in other countries in the region is also getting more complicated, causing difficulties for the athletes as well as promotion work of the event, cited VnExpress.
Another big challenge for hosts Vietnam is guaranteeing safety for around 20,000 athletes, coaches, officials, referees and staff of the delegations, not to mention the fans. Therefore, hosting the event this year had become almost untenable.
This is the second time that the SEA Games hasn't taken place during an odd year, the first being in 1963, when Cambodia could not host the event due to political instability.
SEA Games 32, hosted by Cambodia, is set to take place in 2023.
SEA Games 31 was initially set to take place from November 21 to December 2 this year in 12 localities of Vietnam. The event has 40 sports, most of which are Olympic sports.
At SEA Games 30 in 2019, Vietnam ranked second overall with 98 gold medals, after the host Philippines.
2 million Moderna Covid-19 vaccine doses to arrive in Vietnam this weekend
Two million doses of Moderna Covid-19 vaccine, assisted by the US, are scheduled to arrive in Vietnam this weekend, the Health Ministry announced on July 8.
This is part of the 80 million doses that US President Joe Biden has committed to supporting the world, and they are the first doses sent to Southeast Asia.
Moderna, also known as Spikevax, was approved by the World Health Organisation (WHO) on April 30, according to NDO.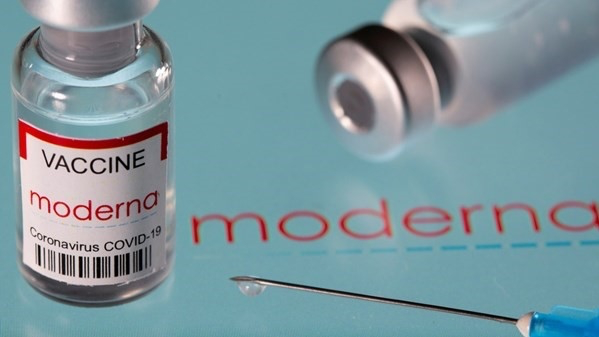 Moderna Covid-19 vaccine. Photo: Reuters
The Vietnamese Ministry of Health granted conditional approval for the vaccine for emergency use in the country in late June.
Under the approval decision, the vaccine comes in doses of 0.5ml of mRNA molecules protected by lipid nanoparticles SM-102. It is supplied in a carton of 10 multiple-dose vials, with each vial containing 10 doses.
This is the fifth vaccine conditionally authorised for emergency use by the ministry, following Oxford/AstraZeneca, Sputnik V, Sinopharm's Vero-Cell and Pfizer/BioNTech.
As of July 7, Vietnam had administered over 3.96 million Covid-19 vaccine doses.
The country has to date received nearly 5 million doses, including nearly 2.5 million doses committed by COVAX, and 2 million presented by other governments.
Hanoi suspends outdoor sports amid coronavirus fears
Hanoi will suspend all outdoor sport activities starting 6 p.m. Thursday amid rising coronavirus concerns, according to a document issued by the municipal People's Committee.
That means only indoor food and beverage facilities are allowed to operate in the capital starting 6 p.m. The document also called for people to only go out for necessary purposes, while still abiding by coronavirus control measures like wearing masks.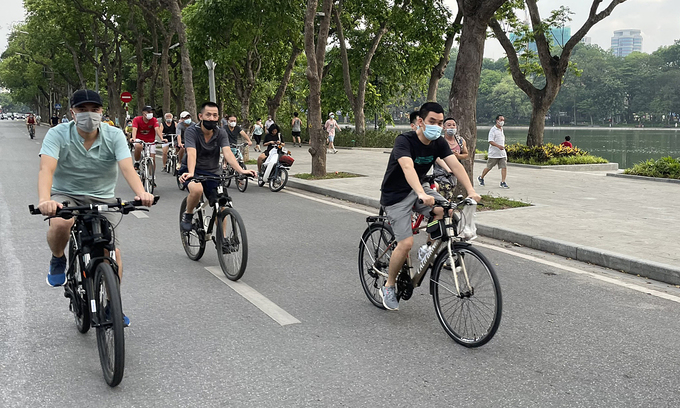 People ride bikes around Hanoi's iconic Hoan Kiem Lake in Hoan Kiem district. Photo: VnExpress
The city just reopened outdoor activities including golf on June 25 with the local outbreak under control at the time.
Authorities have already erected Covid-19 checkpoints in areas vulnerable to infections, including industrial parks, markets, malls, parks and other public locations.
"There is no room for complacency," said chairman of the municipal People's Committee Chu Xuan Dung, who issued the document, cited VnExpress.
Just this week alone, Hanoi has observed 18 new local coronavirus cases from multiple clusters, including the Thang Long industrial park in Dong Anh District, which employs thousands of workers.
The capital has confirmed 484 local Covid-19 cases in Vietnam's fourth coronavirus wave since late April, including 148 contained within its locked down hospitals.
Vietnam on right track in managing current outbreaks: WHO representative
Vietnam is on the right track in managing current outbreaks in the country, including remaining hot spot provinces, said Dr Kidong Park, WHO Representative in Vietnam.
He added that however, as the current outbreak is more challenging and would take more time to control, it requires persistent and collective efforts following the whole-of-society approach.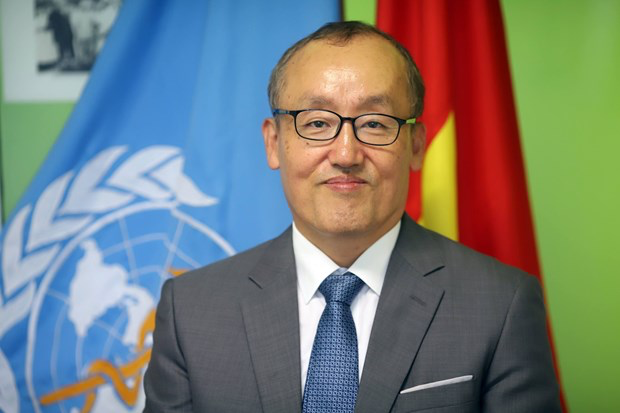 Dr Kidong Park, WHO Representative in Vietnam. Photo: WHO
WHO acknowledges that Vietnam has responded to these clusters with vigorous actions. Outbreaks in many provinces are largely under control, although we still have provinces that are facing challenging situations like in Ho Chi Minh city, cited VNA.
WHO is confident with Vietnam's capacity to suppress this outbreak with its whole-of-society approach that has been led by the National Steering Committee from the beginning of this pandemic.
According to Kidong Park, Vietnam is on the right track in managing current outbreaks in the country, including remaining hot spot provinces.
However, as the current outbreak is more challenging and would take more time to control, it requires persistent and collective efforts following the whole-of-society approach.
WHO has been working closely with the MOH and will continue to do so to provide the most updated scientific evidence to support the Government in their response decision-making processes.
Vietnam's economy to maintain position as fourth largest in ASEAN
Vietnam's GDP in 2020 reached about US$343 billion, surpassing Singapore (with about US$337.5 billion) to rank fourth in ASEAN and among the top 40 largest economies in the world.
Vietnam also posted GDP per capita of US$3,521, ranking sixth among ASEAN countries.
According to DBS Bank, a Singaporean multinational banking and financial services corporation, Vietnam's economy has the potential to expand by 6-6.5% over the next decade thanks to strong attraction of foreign direct investment (FDI) and productivity growth.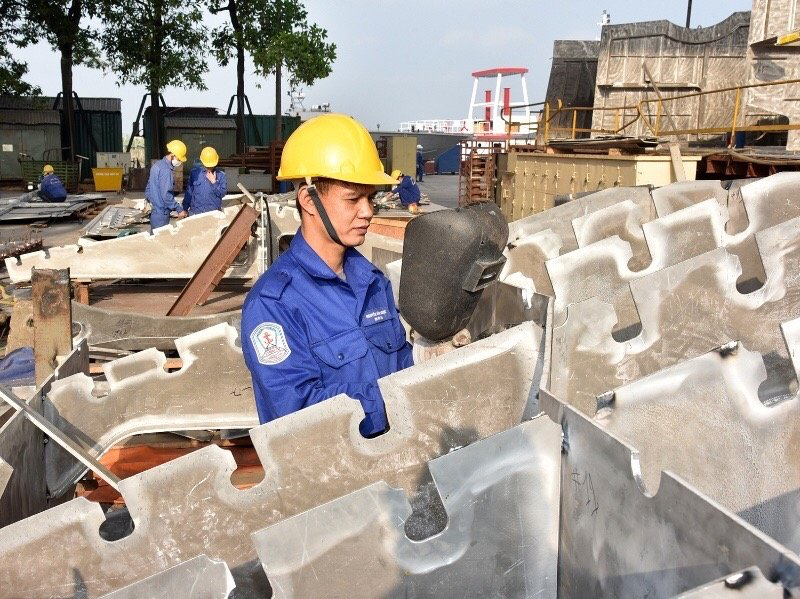 Workers at Hong Ha Shipbuilding company produce shipbuilding components. Photo: NDO
If Vietnam could maintain its annual GDP growth rate of 6-6.5%, its economy would be larger than that of Singapore in the next 10 years, by around 2029-2030, cited NDO.
However, it did not take 10 years for Vietnam as the country actually surpassed Singapore in 2020.
Despite the Covid-19 pandemic, Vietnam's economy still reported positive growth and exceeded Singapore's US$337.5 billion and Malaysia's US$336.3 billion to affirm its position among the top four largest economies in ASEAN.
The latest forecasts of the International Monetary Fund (IMF) and the Asian Development Bank (ADB) also state that the size of Vietnam's economy in 2021 will outdo Singapore and Malaysia.
According to experts, Vietnam continues to maintain a safe economic growth rate, enough to keep the fourth position in terms of economic size in ASEAN, after Indonesia, Thailand and the Philippines.
According to the World Bank, Vietnam's GDP growth is expected to reach about 6.6% in 2021, which would be the highest growth rate in the ASEAN region.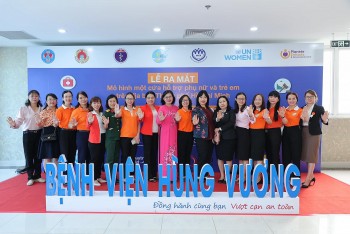 Viet's Home
What is the one-stop centre for women and children experiencing violence?